High-pressure washer
HWE 860
The electrical hot water generator is used in combination with a pressure washer and can heat water up to 85 °C.
The electrical hot water generator offers an impressive 24 kW of power. It is designed for use anywhere where it is difficult or prohibited to emit exhaust from a burner. The maximum temperature is 85 °C and is regulated by a thermostat. The unit can be operated manually or automatically. The device works in conjunction with a pressure washer. The hot water generator is supplied as a standalone unit, complete with control cabinet and the required materials (hoses, cables, clamps, etc.). The customer can choose between cold or hot water mode via two solenoid valves and can select a digital time switch during configuration. The unit can also be used as a water heater – e.g. continuous operation: At a flow rate of 700 l/h and an inlet temperature of 15 °C, a temperature of 45 °C is reached (temperature increase of 30 °C).
Features and benefits
Standalone unit complete with control cabinet and connection materials
Connects easily to a pressure washer.
Includes temperature setting and manual/automatic operation.
Incorporates safety features and liquid softening.
Electric hot water generator with 24 kW
For exhaust-free operation indoors.
For use anywhere where open flames or exhaust fumes are not permitted.
High work temperature produced by the 24 kW heat output
Water temperature up to 85 °C in the large built-in (55 l) storage tank.
Up to 50 °C in continuous use at 700 l/h (at an inlet temperature of 20 °C).
Can be used as a storage tank or water heater (continuous operation).
Specifications
Technical data
Supply voltage (Ph/V/

Hz

)
3 / 400 / 50 - 60
Flow rate (l/h)
min. 700 - max. 1300
Connected load (kW)
24
Heating output (kW)
24
Protection (A)
50
Inlet temperature (°C)
up to 80
Min. inflow rate (l/h)
min. 700
Max. work temperature (°C)
max. 85
Boiler capacity preheat chamber (l)
19
Weight (with accessories) (kg)
42
Dimensions (L x W x H) (mm)
700 x 610 x 720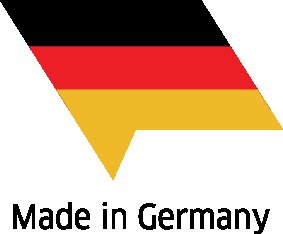 Application areas
Electric hot water generator for exhaust-free operation indoors
For cleaning applications and tasks in the food-processing industry
In production halls and workshops where hot water is needed
Indoor public spaces where hot water is needed