CW 1
Klean!Fit

gantry car wash

Simply cleans and dries. The Kärcher CW 1 Klean!Fit gantry car wash. Simply gets it done.

A good car wash needn't be rocket science. With our CW 1 Klean!Fit gantry car wash you'll see that with just the basics, you can still offer your customers a lot.
A smart decision
Simple. Robust. Reliable. Our CW 1 Klean!Fit is just right when you simply need to "get the job done". Solid wash results and a high throughput with a manageable investment and good use of space. The workhorse of gantry car washes.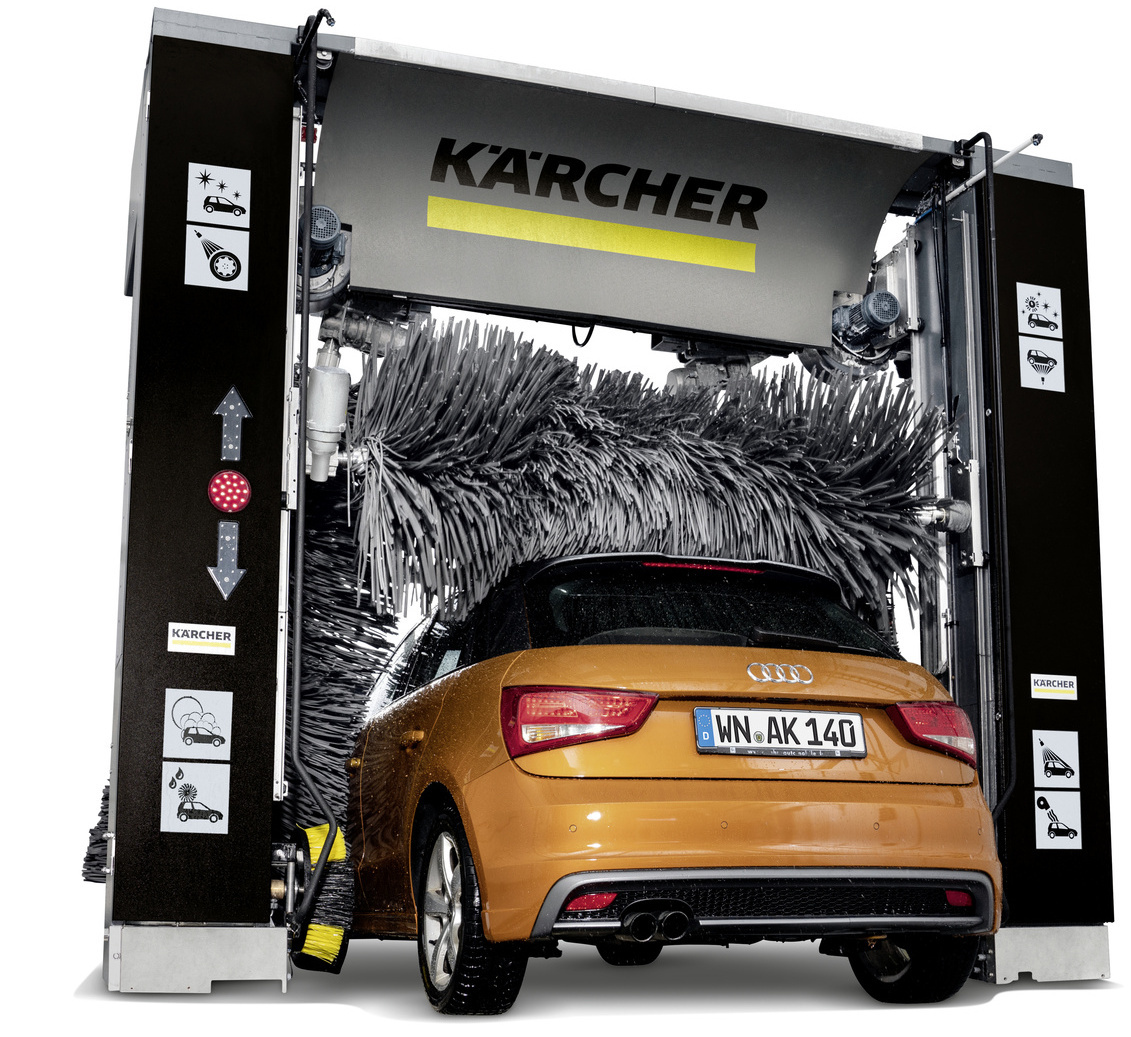 High functionality
Outstanding washing and drying results
Practical additional programmes for optimum functionality
Compact design
Compact arrangement of brush elements ensuring low space requirements
Long lifetime
Components that have been tried and tested many times for a long lifetime
Equipment – THE PERFECT BASIS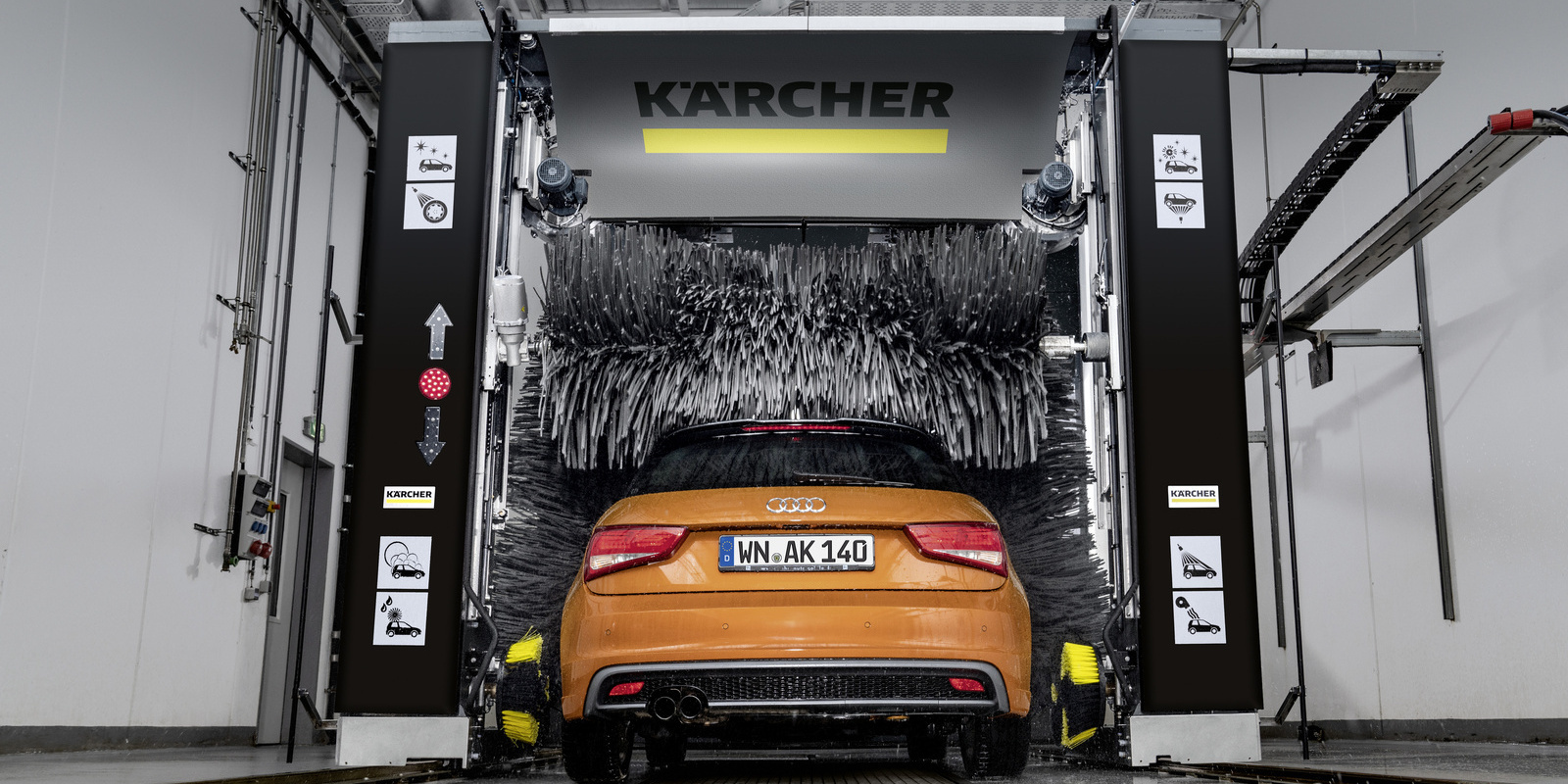 Design
The CW 1 Klean!Fit features sleek black metal doors as standard. As an optional extra, you can specify a bespoke colour scheme for your CW 1 Klean!Fit. The traffic light with green and amber arrows and a STOP light can be installed on the left or right, as preferred. Decals indicating the wash phases are optional. The rear cover, in the same colour as the frame, conceals the technical workings for a neat and tidy appearance. This is particularly important in drive-through halls or open-air sites.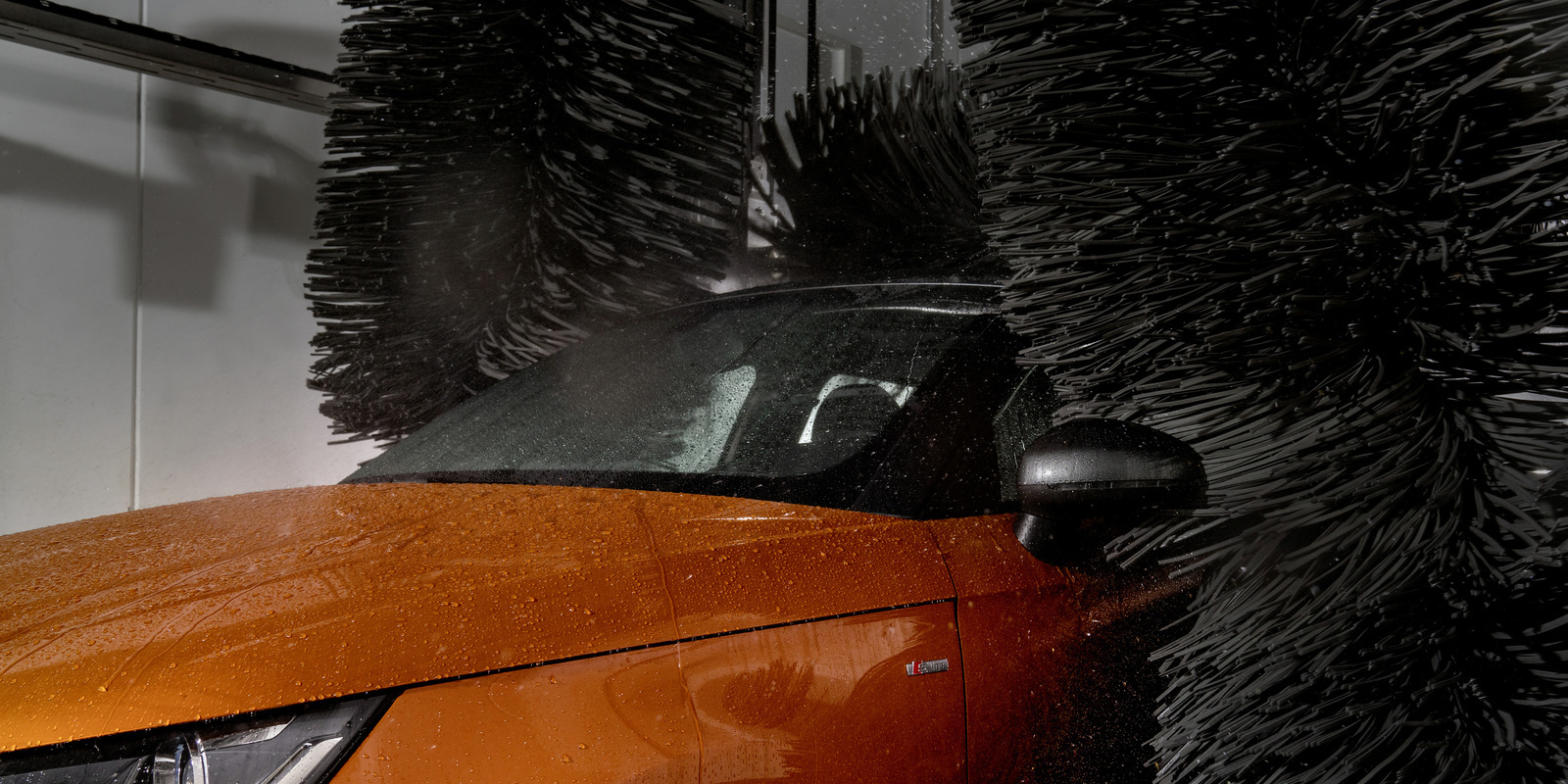 Brushes
Roof and side brushes feature the brush material CareTouch. This ensures a gentle but effective vehicle cleaning process. Contour detection in the side brushes also ensure optimum washing results. The roof brush splash guard above the roof brush protects the ceiling of the wash hall and the upper section of the system from the splash water produced by the rotating brushes.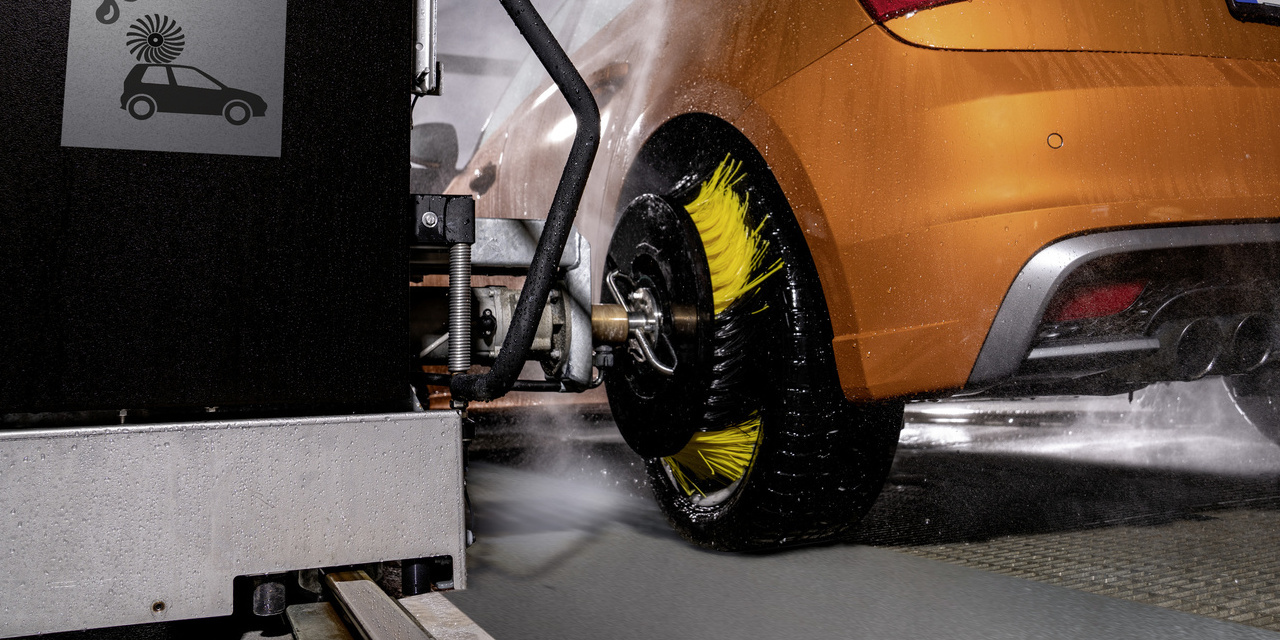 Wheel wash
The disc wheel washer cleans rims gently and effectively, removing ingrained dirt such as burnt-on brake dust. High pressure is available as an option.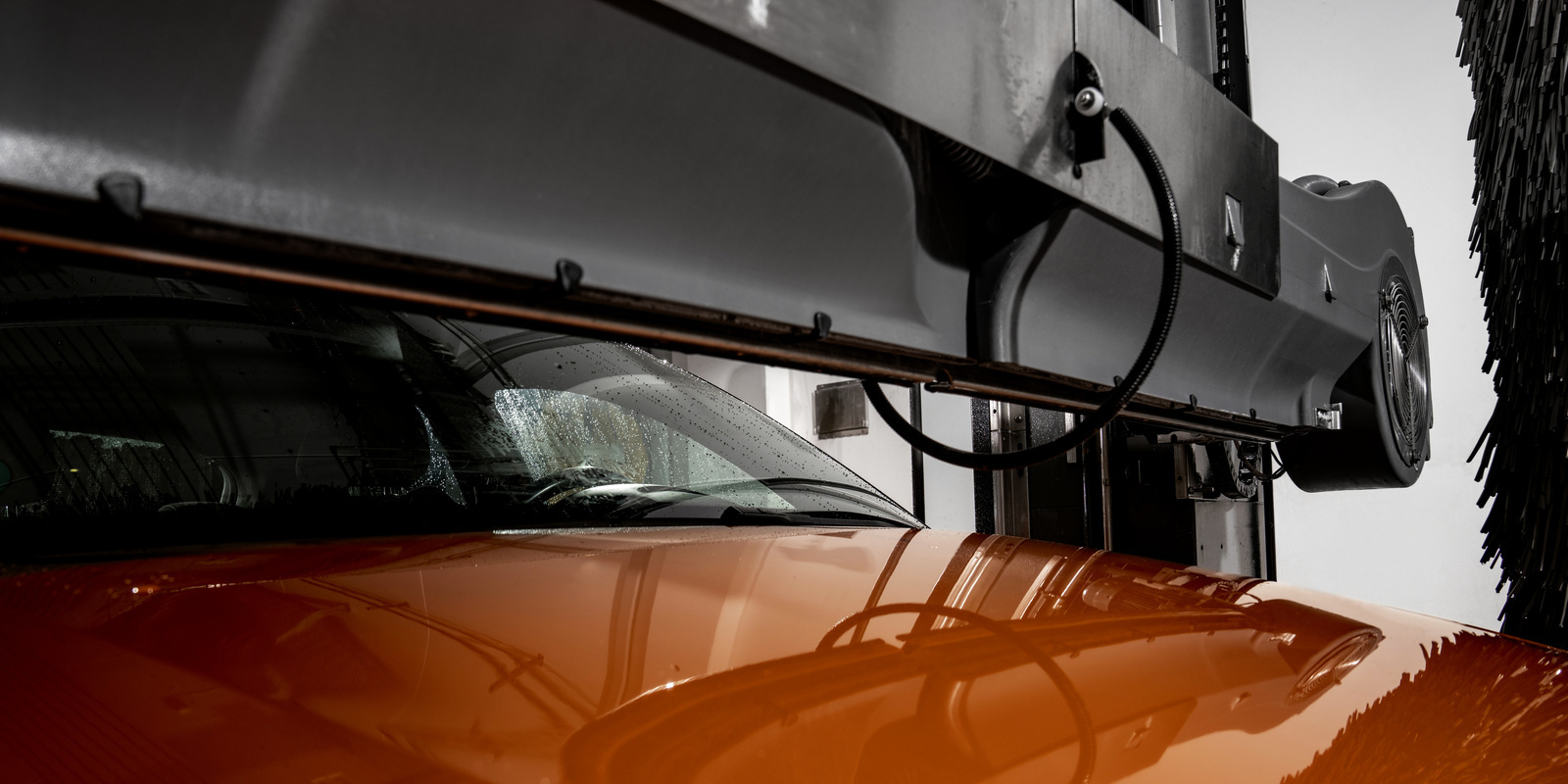 Dryer
A fixed roof drier with optional swivelling lamella follows the contours of the vehicle for perfect drying results. The side dryers also do the same on the vehicle sides.
SIMPLY COMPLETE – EVERYTHING A GANTRY CAR WASH NEEDS
Focusing on the basics, without compromise. Your CW 1 Klean!Fit has it all. No need for any extras. But you can always add more if you do need it. So simple. And so individual.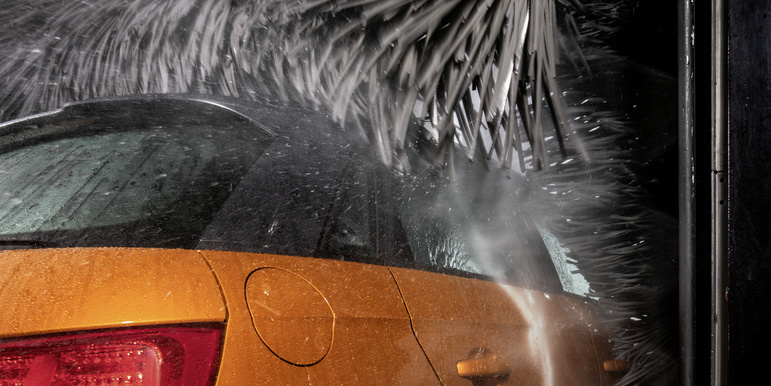 Quick wash
The quick wash allows for washing and rinsing in the same programme step – for maximum efficient. A full wash programme with two passes requires around three minutes. Reclaim water is used during the washing process thanks to the integrated water saving function. Fresh water is used for rinsing. This is a sustainable and responsible cycle, which saves time and resources. The quick wash is ideally suited in particular for car dealerships and car rentals.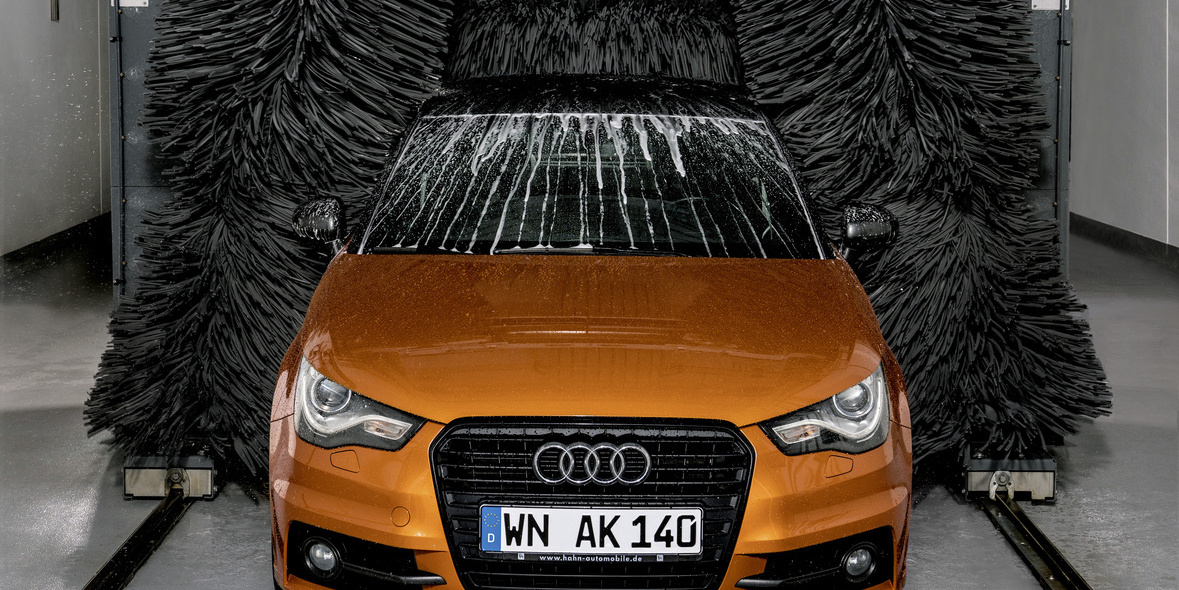 Polish
The additional programme that gives you excellent added value with low costs: a long-lasting shine, preserving the vehicle surface, protecting the vehicle surface for several months and keeping satisfied customers coming back.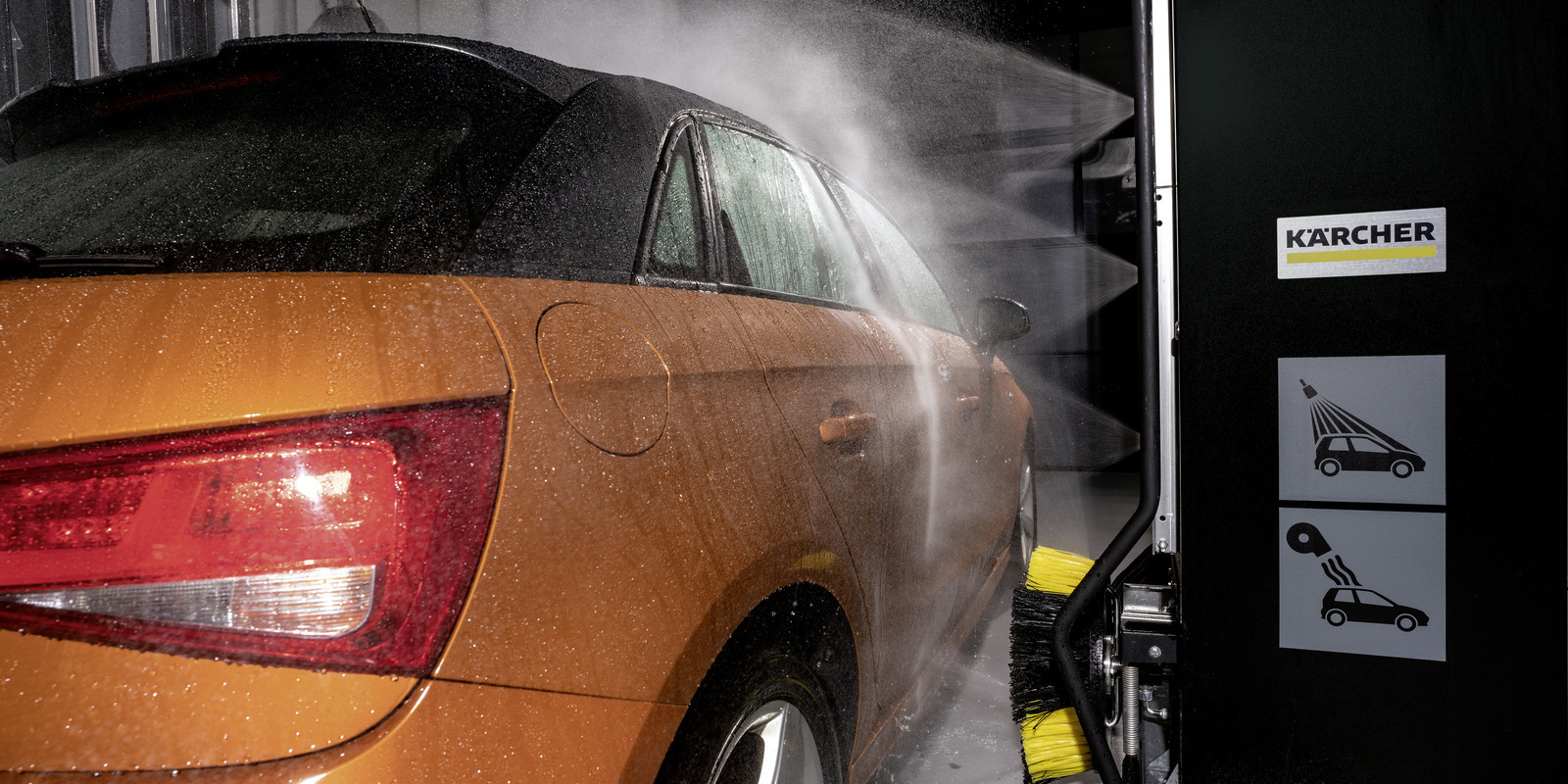 High-pressure prewash
Wheel high pressure as single high pressure optimises the pre-cleaning of the rims and the sill area. If you are looking for even more efficient pre-cleaning of the side area and sill area, a combination of side high pressure and wheel high pressure at 16 bar or 60 bar is the answer. As single high pressure, the wheel high pressure is also available at 60 bar onboard.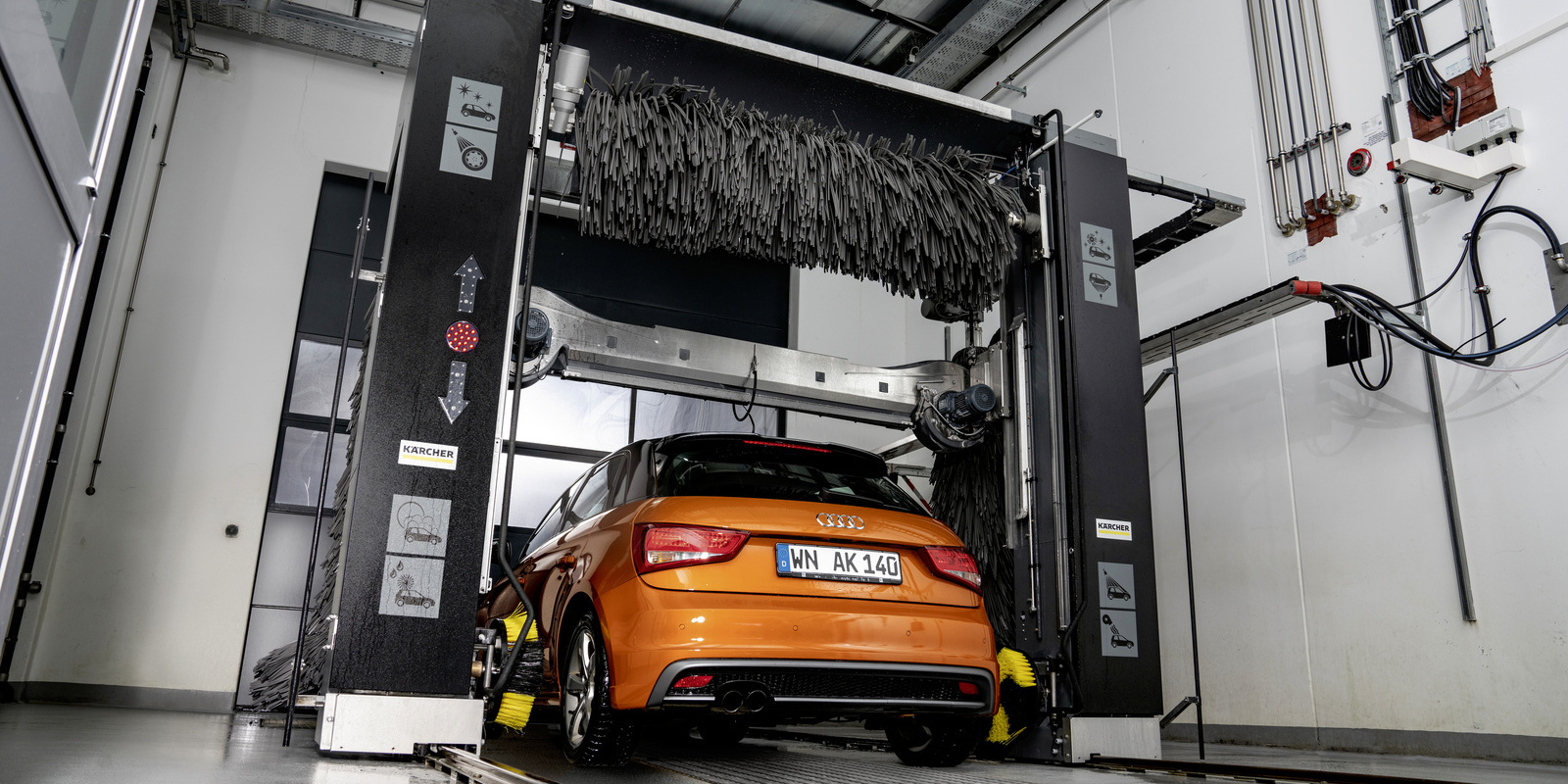 Safety features
Front and rear safety switches are mandatory, if the prescribed safety distance between the wall and the gantry car wash cannot be maintained. If the safety switches area activated, the gantry stops immediately. This provides reliable protection both to people and the equipment.
GOODBYE DIRT. HELLO SHINE.
Perfect for the CW 1 Klean!Fit: the Classic line cleaning agents.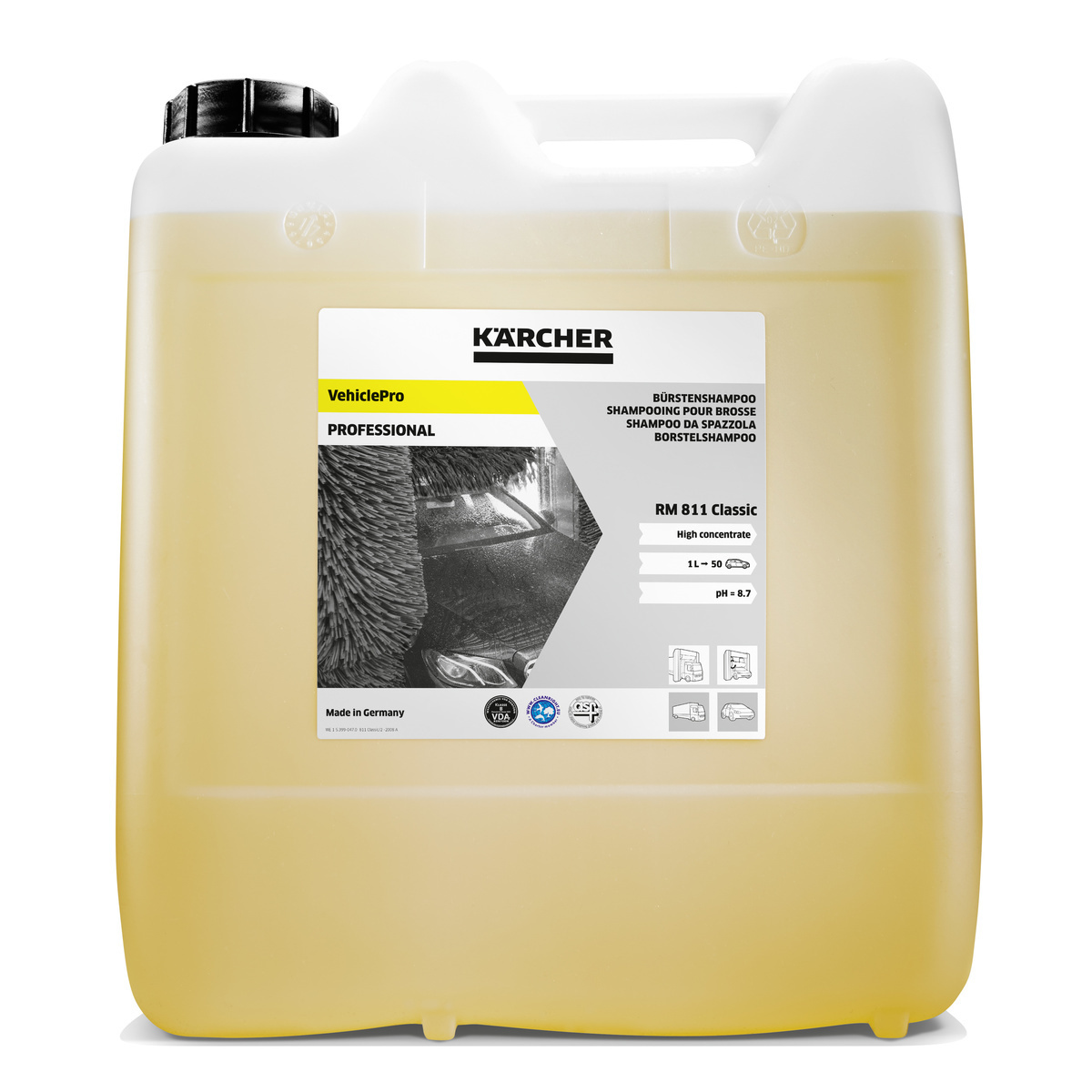 VehiclePro Brush Shampoo Classic RM 811
is a powerful, wax-compatible brush shampoo that reliably removes grease, oils, emission dirt and adhering insects. At the same time, it protects the vehicle surface by helping the brushes to glide smoothly over the vehicle.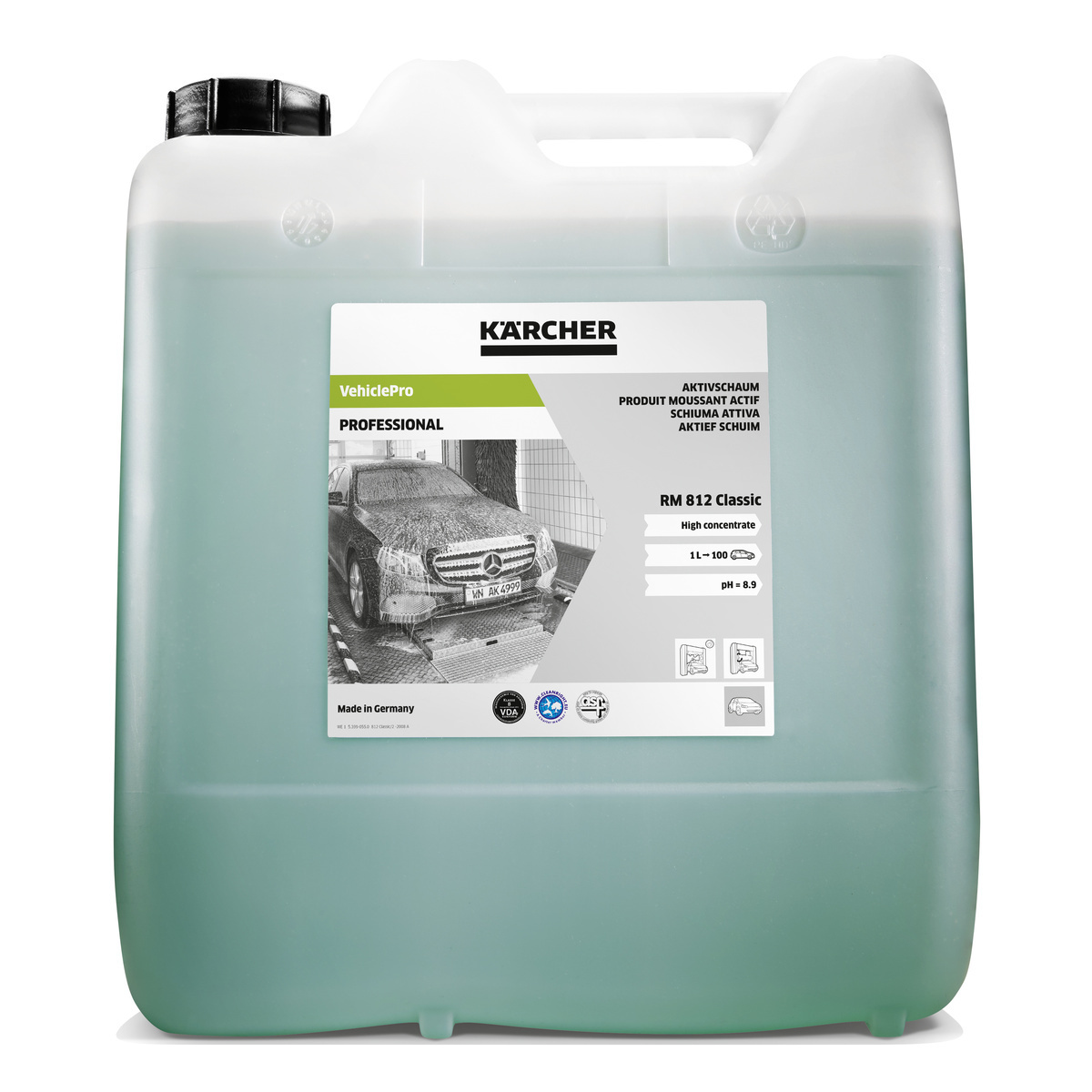 VehiclePro Active Foam Classic RM 812
is an ultra-powerful, high-lather active foam that loosens oils, grease and mineral dirt. At the same time, it protects the vehicle surface by helping the brushes to glide smoothly over the vehicle.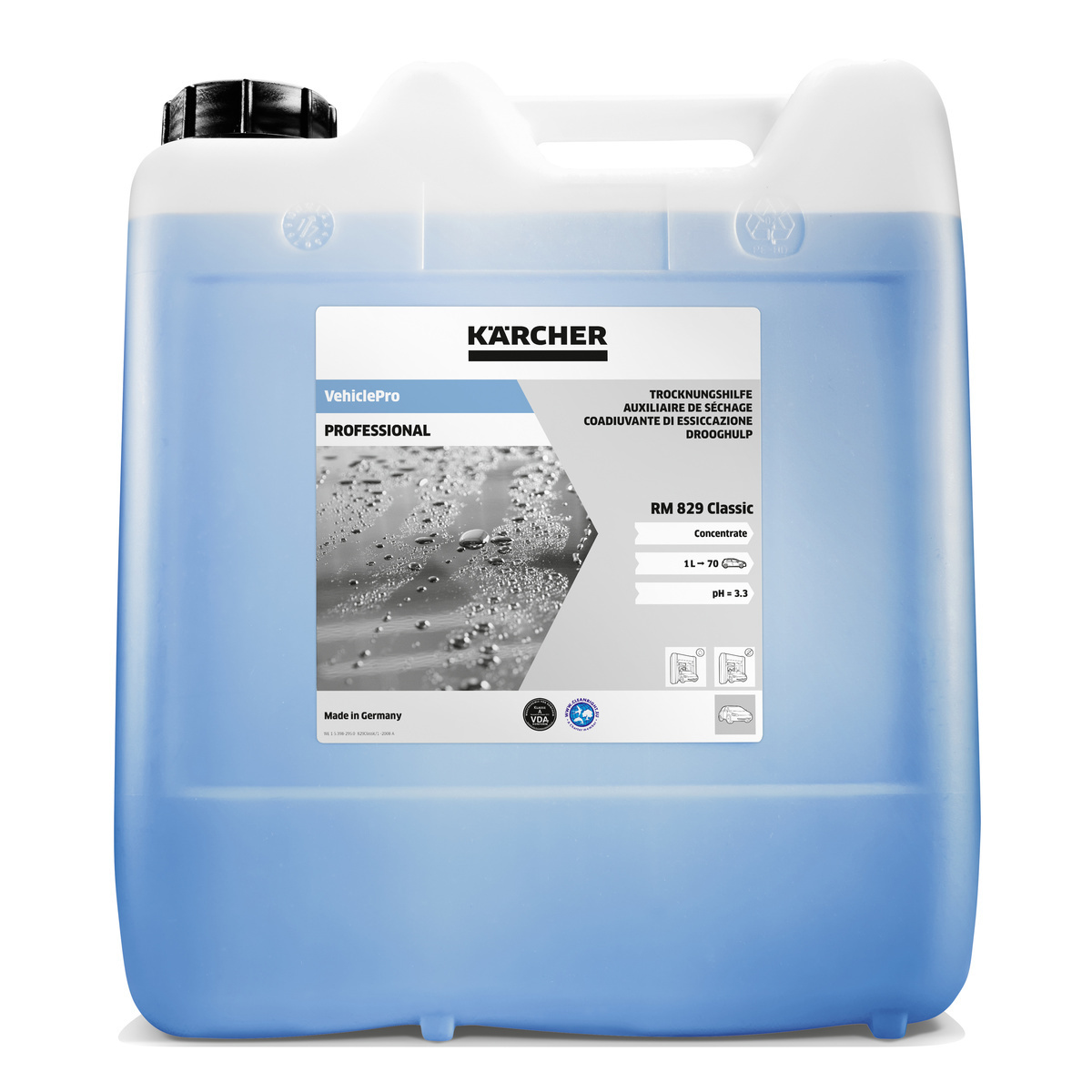 VehiclePro Drying Aid RM Classic 829
is an effective drying aid. It quickly breaks up the film of water over large areas for exceptional drying results.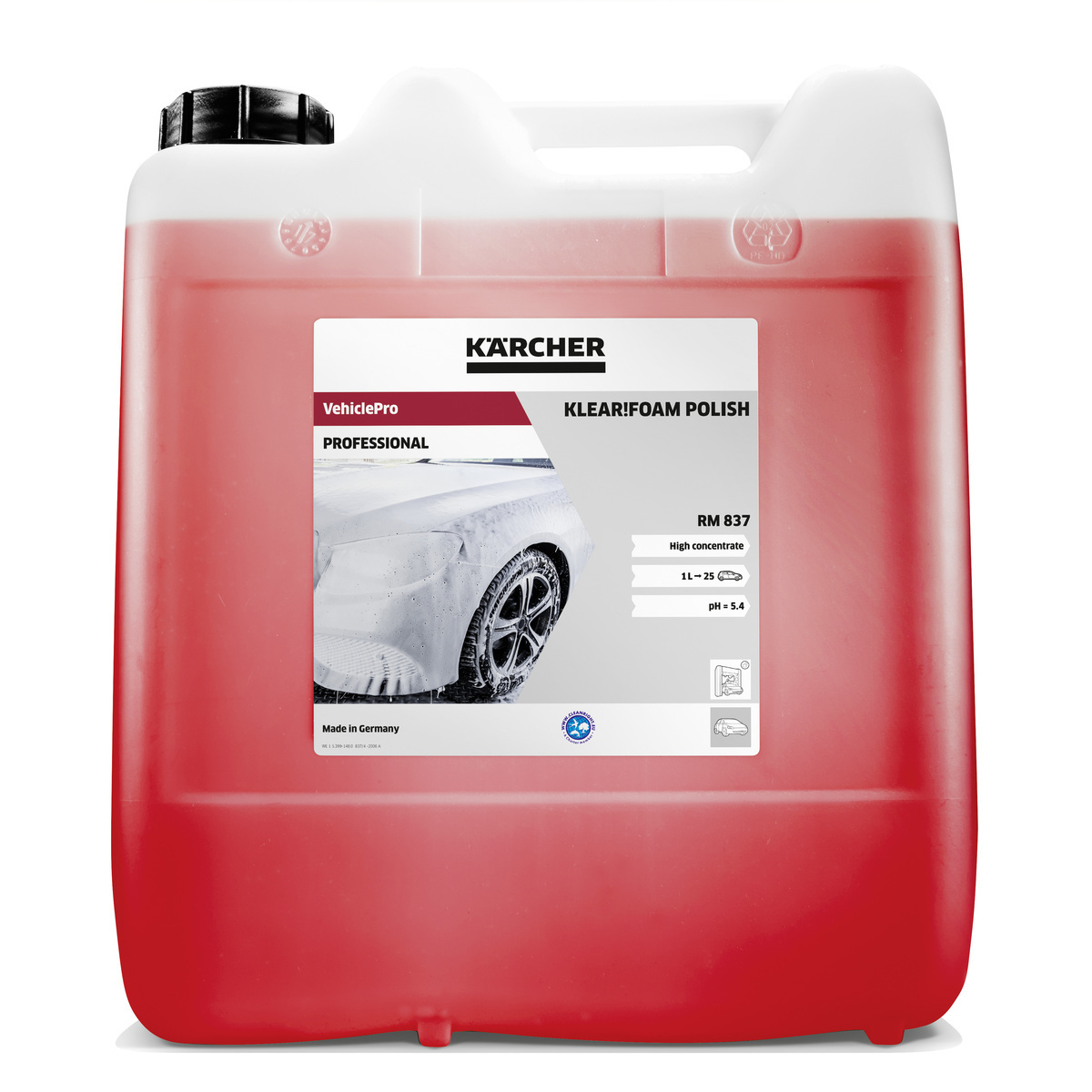 VehiclePro Foam Polish RM 837
is a wax offering long-lasting preservation and shine with added "repair effect" for your CW 1 Klean!Fit. It produces a perfect high-gloss finish and gives the paintwork effective protection against road dirt, acid rain, insects, road salt and other environmental factors.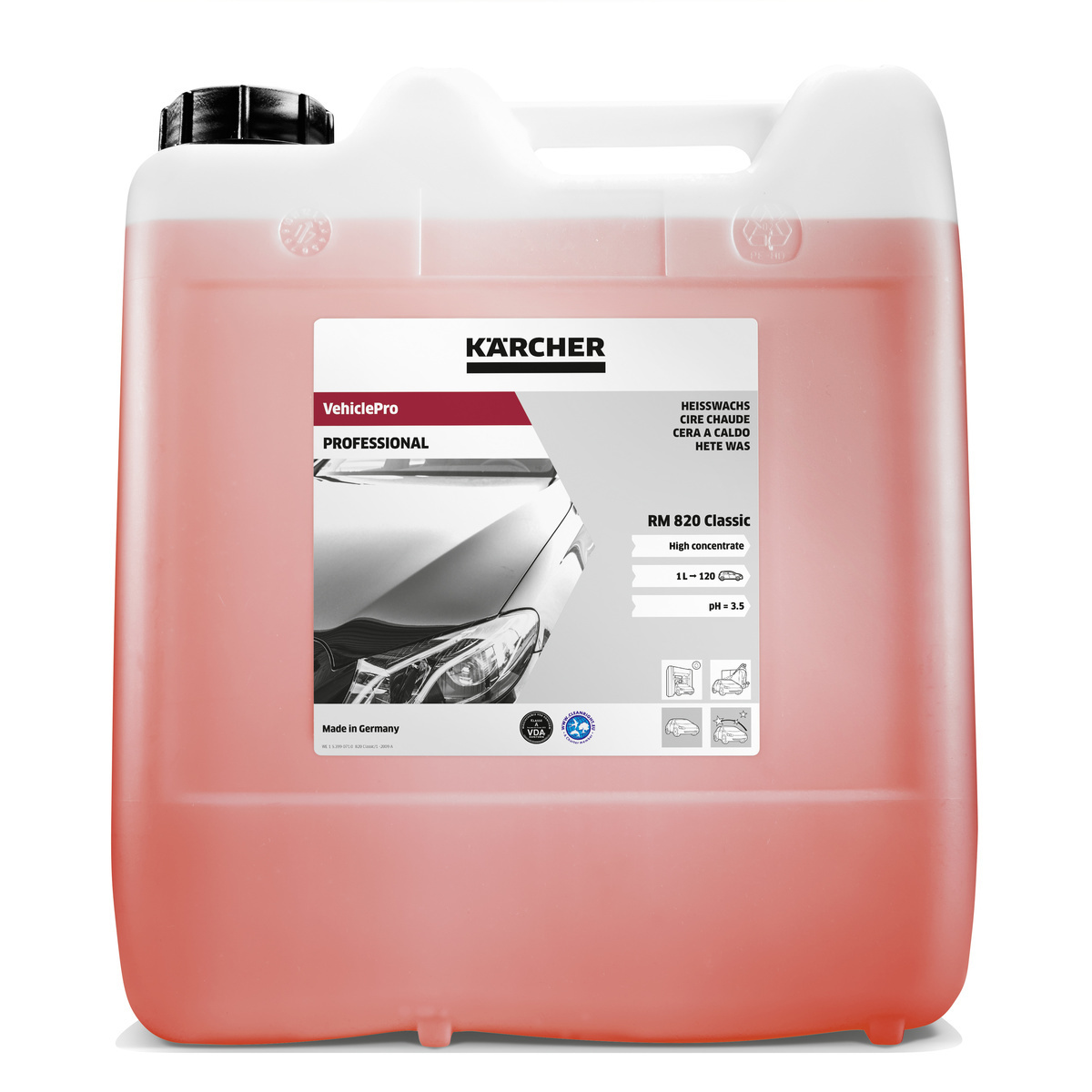 VehiclePro Hot Wax Classic RM 820
This highly effective thermo wax produces a weather-resistant preservative layer to protect vehicles against corrosion. The high content of natural carnauba wax produces a dazzling shine.
WATER TREATMENT – ACTIONS, NOT JUST WORDS.
Everyone's talking about environmental protection and sustainability. This is your and our contribution.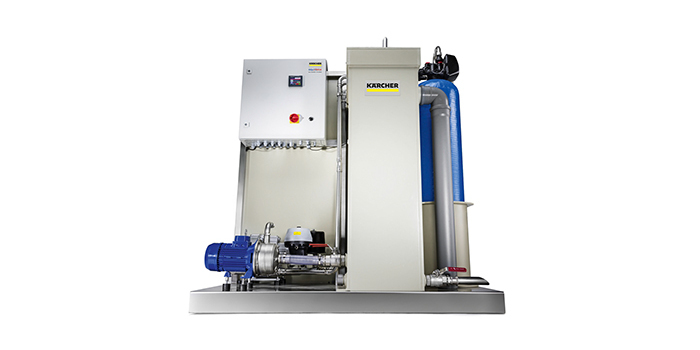 WRB Bio
Water treatment through natural processes using microorganisms results in outstanding reclaim water quality and saves up to 98% fresh water. Thanks to this high process efficiency and degradation capacity of the bacteria, almost all the water can be reused. Other benefits for you include the compact design and the lower service costs.
WRP Car Wash
With this system, you save up to 85% of fresh water. It recycles oil-free waste water efficiently and cost-effectively with a hydrocyclone. You can reuse the recycled water for all wash programmes. This modular and flexible system gives you the optimal solution for almost every site.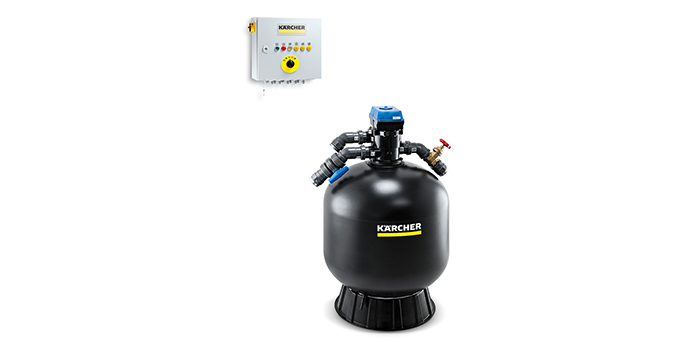 WRP 8000
Oil-free waste water is recycled efficiently and cost-effectively thanks to proven sand filtration. This type of water treatment allows for fresh water savings of up to 85%. The treated water is suitable for reuse in all wash programmes. Thanks to the modular concept, the system adapts to your site conditions, providing a tailored solution for your requirements.
BY PROFESSIONALS FOR PROFESSIONALS – WHO IS THE CW 1
Klean!Fit

SUITABLE FOR?

The CW 1 Klean!Fit gantry car wash is perfectly suited for car dealerships and workshops, car rentals and service stations. An awareness of costs is a focus here, as is excellent functionality with perfect washing and drying results with low maintenance effort.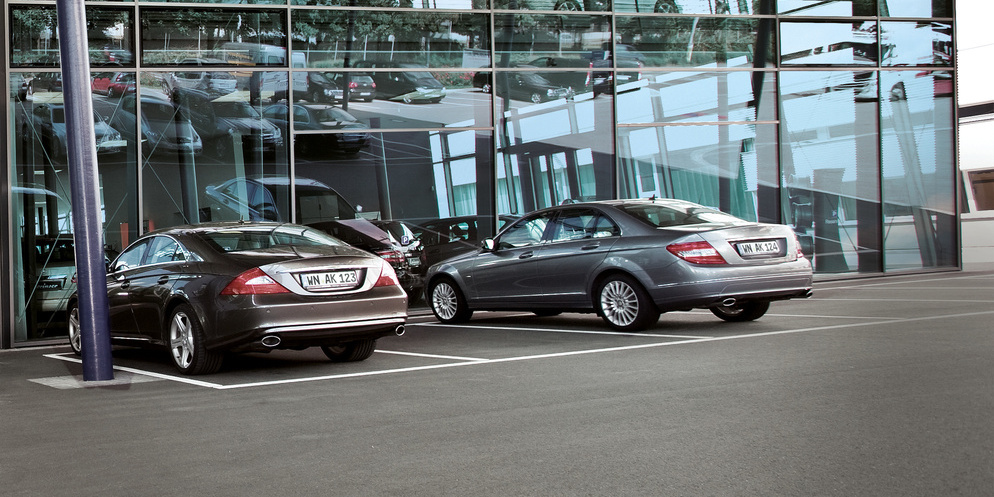 Car dealerships and workshops
Gleaming cars, radiant customers.
Do you need solutions that are perfectly adapted to your requirements and environment, which also take into account the available space and economical aspects? The CW 1 Klean!Fit gantry car wash adapts to your requirements – not vice versa. Short cycle times, excellent cleaning results, high reliability and low service costs are standard – you decide the rest.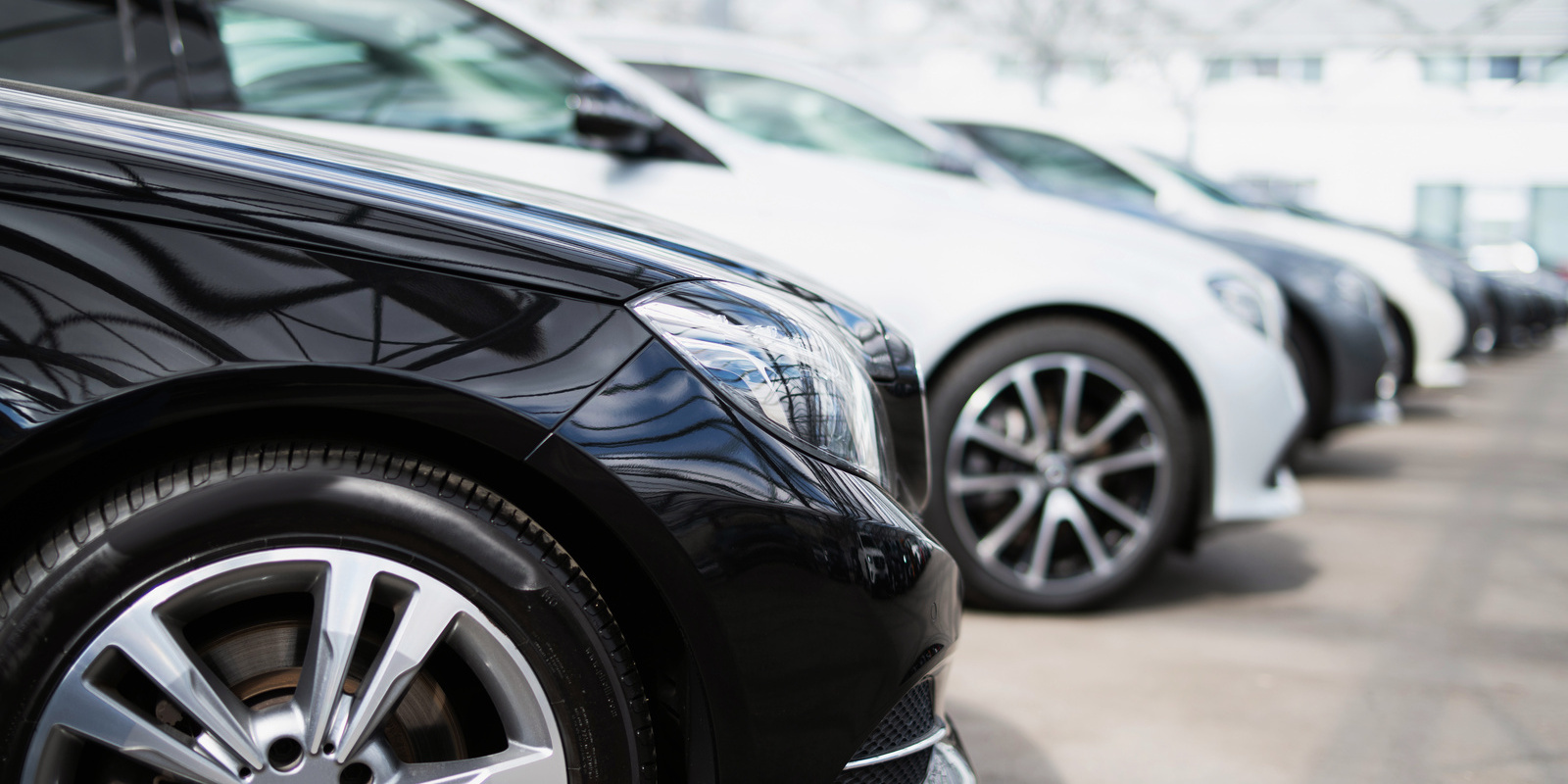 Car rentals
Quick processes, clean on schedule.
Your customers highly value cleanliness. You can't cut corners with the vehicle wash, even with limited time and processes following a strict timetable. Do you need a solution that can be integrated into your existing processes simply and effectively? The Kärcher CW 1 Klean!Fit gantry car wash reliably takes care of external cleaning – at low operating costs. There is the option for a quick wash function for the highest level of efficiency in processing. In around three minutes, the rapid wash achieves maximum vehicle throughput in the minimum time.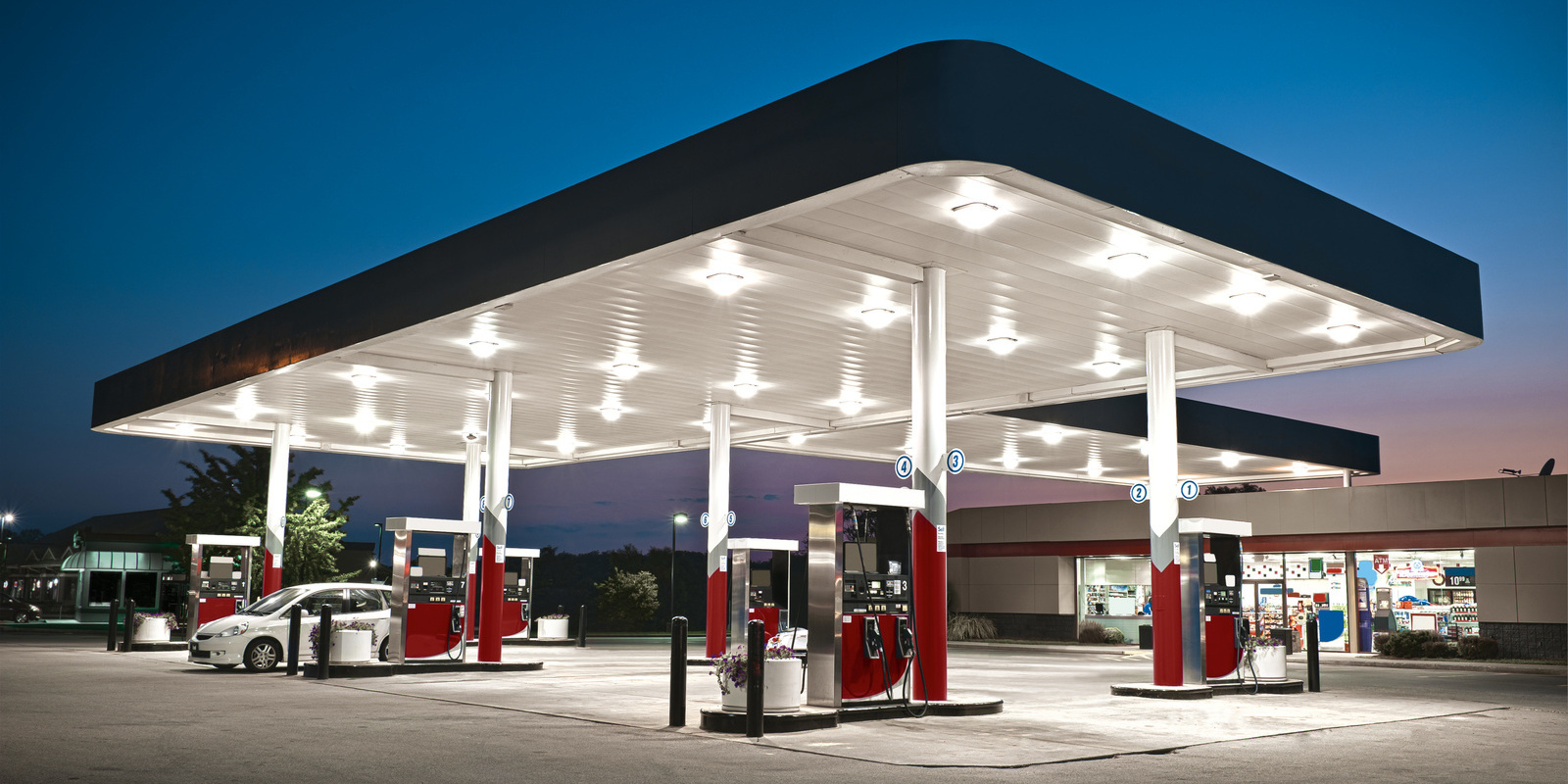 Service stations
For your success and your future.
You are well aware that with the vehicle wash it is about much more than clean cars. It is about satisfied customers who come back again and again. It is about economic success. In short: your success. The CW 1 Klean!Fit gantry car wash impresses with outstanding washing and drying results, attractive additional programmes and flexible programming with low service costs, making it the perfect solution for profitable vehicle cleaning.