Cleaning Solutions For Construction
Stop the build-up of dirt. Whether for vehicle, machine, facade or floor cleaning, with Kärcher's efficient solutions, you are always ideally equipped. Easy to operate, powerful and designed for the toughest jobs, Kärcher's sophisticated technologies make cleaning tasks quicker and easier. Because after a hard day's work, cleaning should be effortless.
Complete Cleaning Solutions For All Areas Of The Construction Site
Construction sites are held to higher cleaning standards and regulations. Reliable and effective machines are essential when it comes to removing the various types of dirt found in the construction industry.
Download the FREE Cleaning Solutions Guide For Construction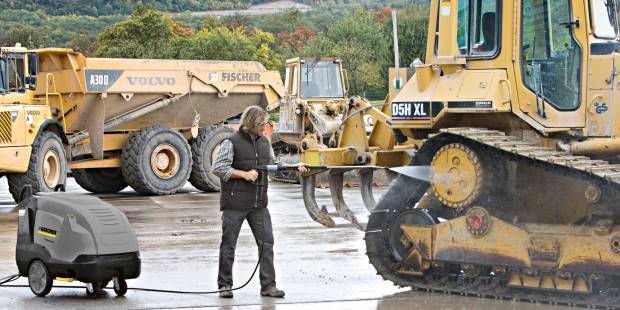 Excavation & Site Development