Deep well pump BP 6 Deep Well
The BP 6 Deep Well immersion pressure pump with 30 m connection cable - ideal for using groundwater from (deep) wells. With stainless steel casing, standing leg as installation aid and separate on/off switch.
Thanks to its 30 m long connection cable, the BP 6 Deep Well immersion pressure pump is predestined for procuring water from deeper wells. Whether for garden watering or internal processed water supply in conjunction with a pressure switch - with groundwater from your own (deep) well, you can save litres of valuable drinking water in the house and garden. The pump casing and threaded connections are made from stainless steel and are thus extremely robust. An integrated pre-filter and standing leg reliably protect the pump's water inlet against contamination during and after installation. The 30 m long rope included in the scope of delivery can be connected to the pump and thus enables secure lowering by rope. With the separate on/off switch at the cable end, the pump can be easily and safely operated. Thanks to the included hose connection set, both 3/4" and 1" hoses can be connected tothe pump without any problems. Includes integrated check valve.
Features and benefits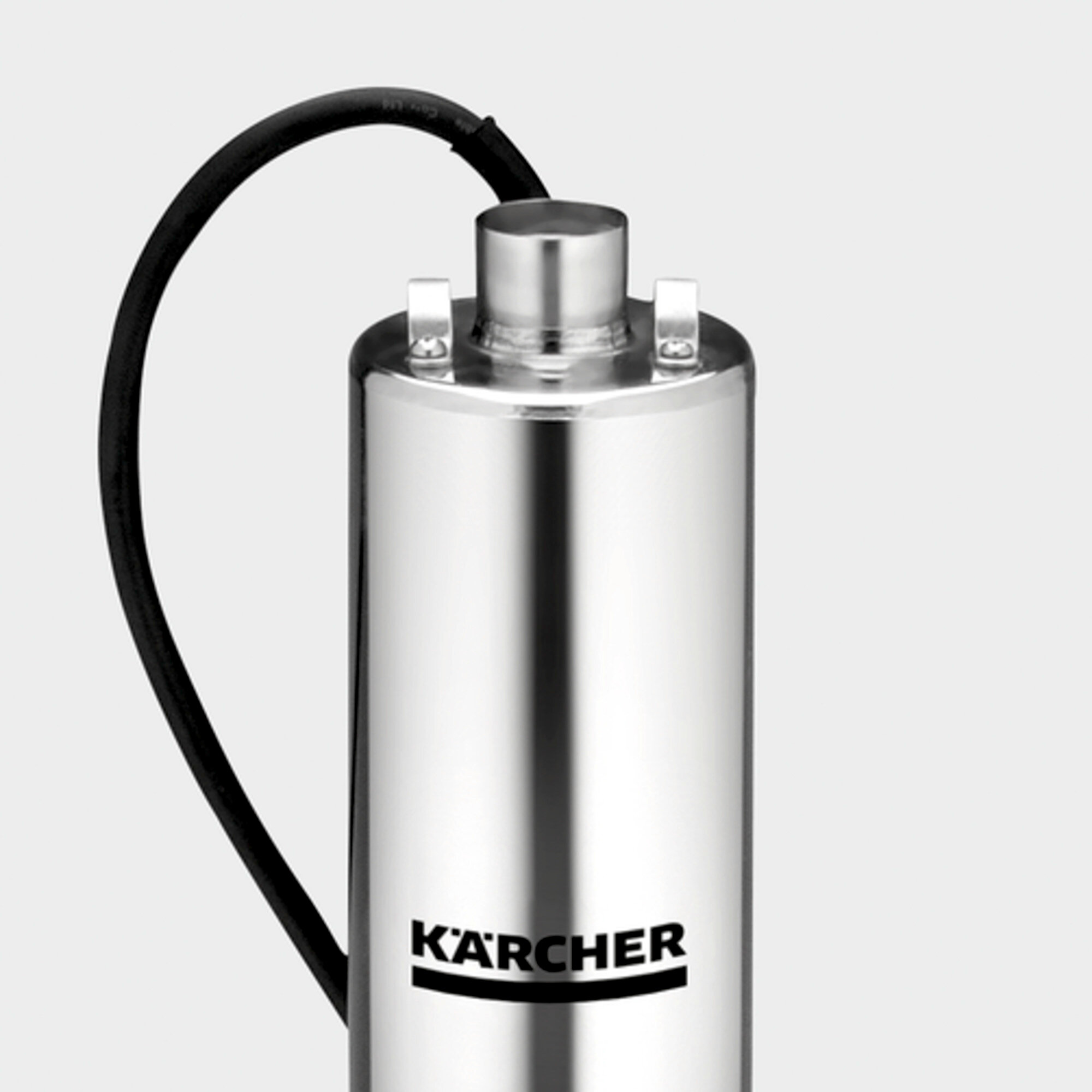 Stainless steel pump casing and threaded connections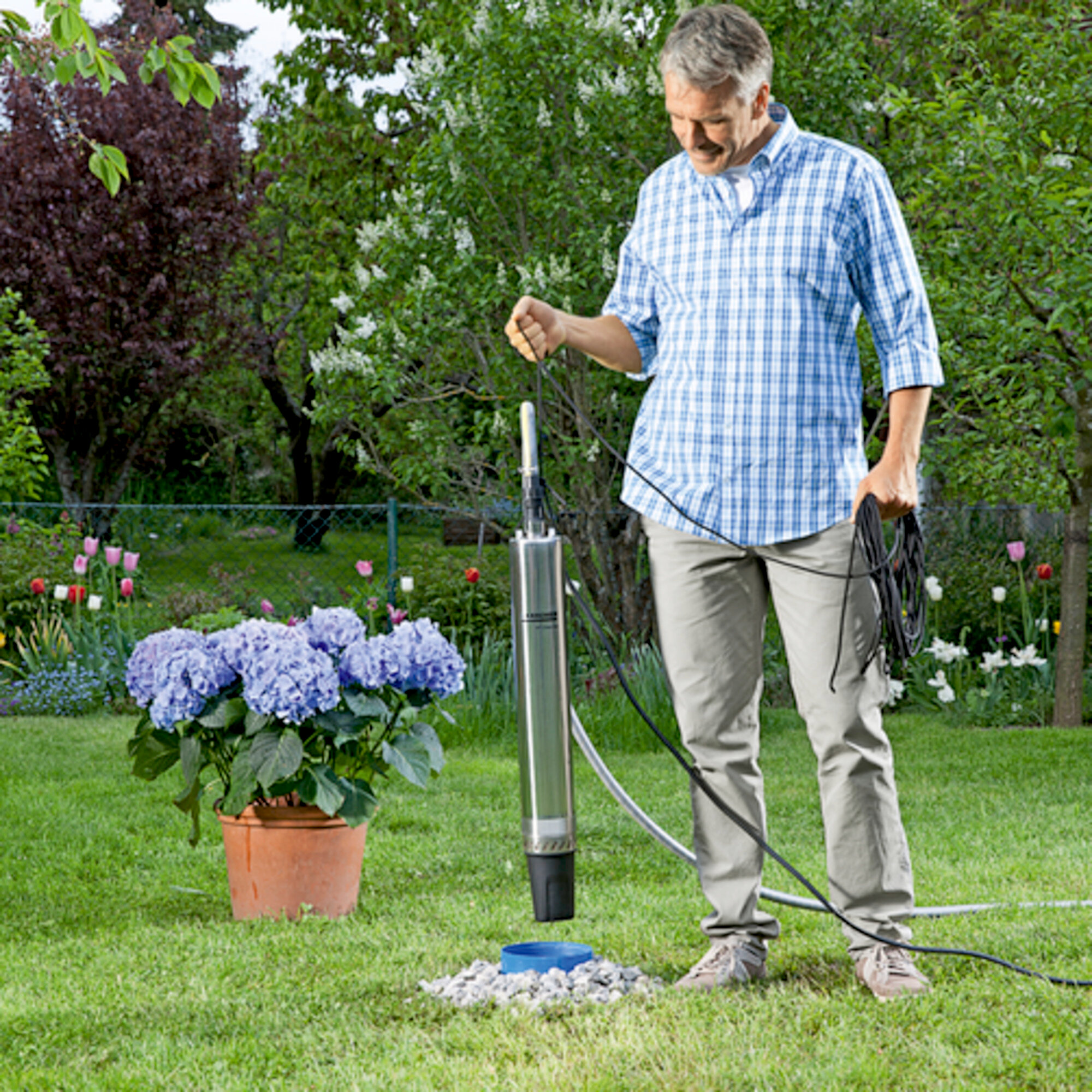 30 metre connection cable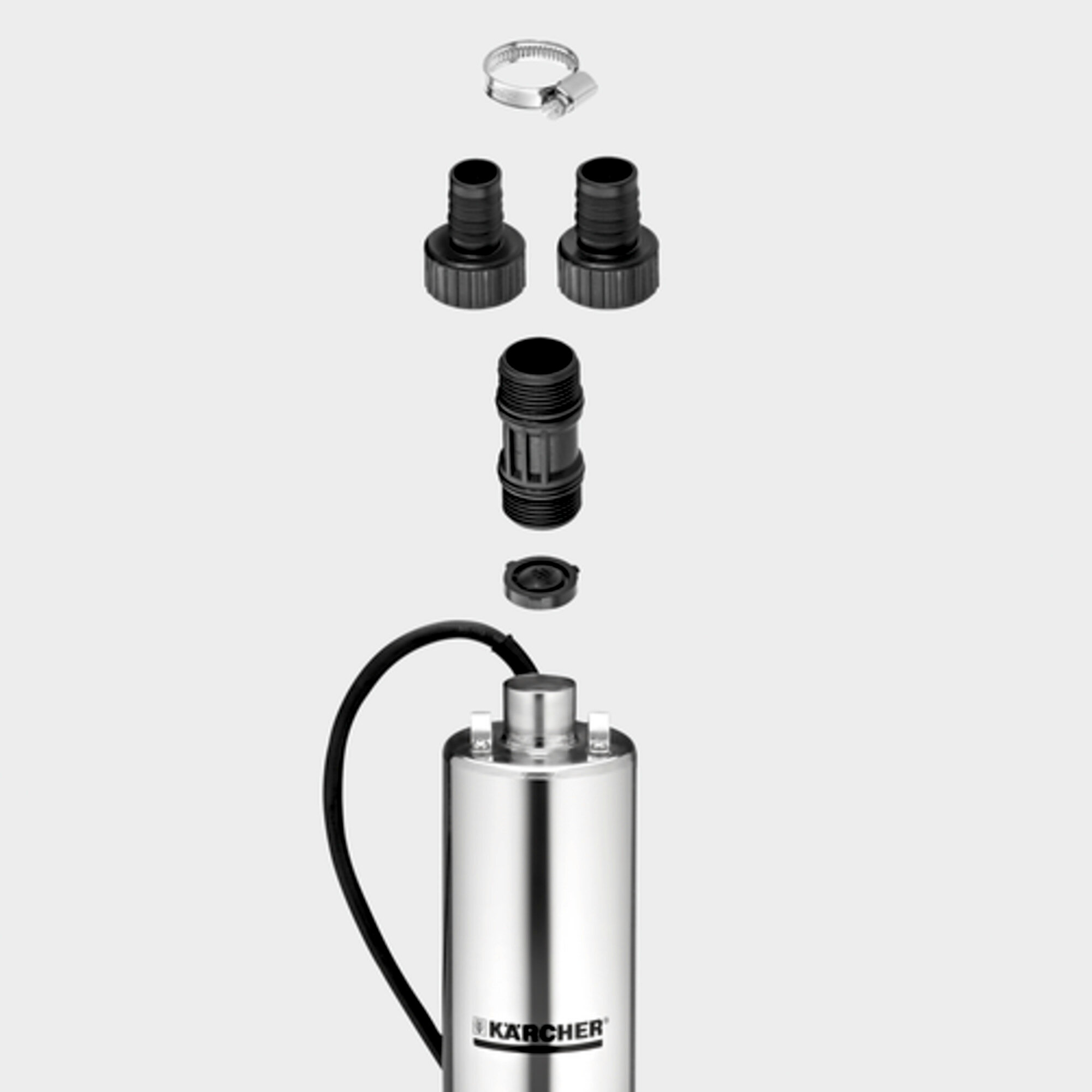 Includes pump connecting piece and check valve
Standing leg as installation aid
On/off switch at cable end
Includes 30 metre fastening rope
Specifications
Technical data
Max. motor rating (W)
1000
Max. flow rate (l/h)
< 5000
Delivery height / Max. pressure (m/bar)
55 / 5,5
Immersion depth (m)
max. 27
Minimum well pipe diameter (mm)
150
Delivery temperature (°C)
max. 35
Connection thread
G1
Power cable (/m)
H07RN-F / 30
Voltage (V)
230
Frequency (

Hz

)
50
Weight without accessories (kg)
8,1
Weight incl. packaging (kg)
14,7
Dimensions (L × W × H) (mm)
105 x 105 x 810
Equipment
Integral non-return valve
Stainless steel pump casing and threaded connections
Hose connection piece in 1″, ¾″ with hose clip
Standing leg as installation aid
Includes 30 metre fastening rope
Integrated prefilter
Option to use fastening rope
Separate on/off switch at the end of the cable
Cable length 30 m