CLEARING LEAVES: FIVE TIPS FOR THE AUTUMN
The summer is over, the trees are resplendent with colour – but with the autumn, the leaves also get into our gardens. Clearing leaves from paths, driveways, lawns etc. with rakes and brooms is often very bothersome. With the following tips, you will be able to clear the leaves from around your house quickly and with minimum effort.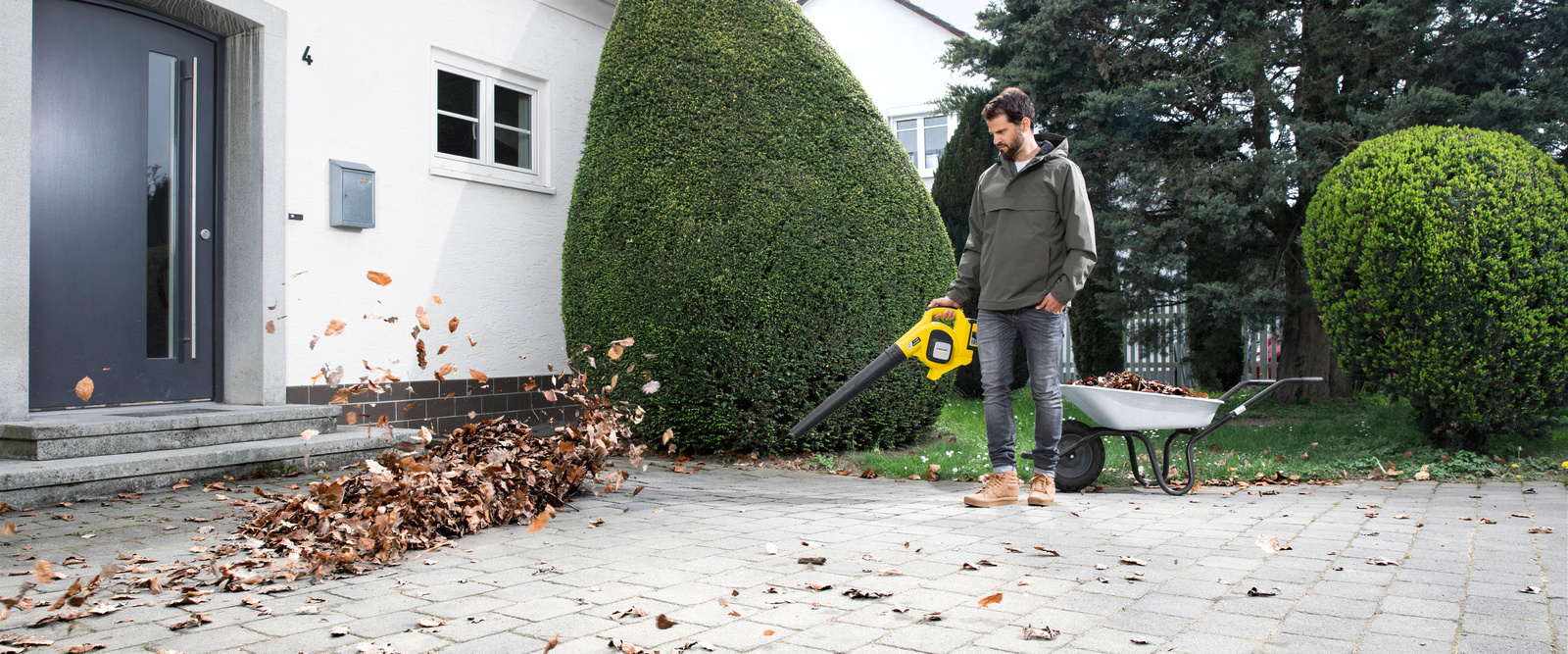 Tip 1: Leaf blower instead of rake
Raking was yesterday: Leaf blowers help to clear leaves effortlessly from paths, roads and lawns. Thanks to the powerful air flow, they can be used to eliminate leaves from hard-to-access areas, flower beds or soft surfaces literally as fast as the wind.
The leaf blowers LBL 2 and LBL 4 have a detachable flat jet nozzle, with which leaves can be blown into a pile, for example. A scraping edge is attached with which wet leaves or compacted dirt can be loosened. In addition, with the LBL 4 the speed can be regulated in two stages. In order to store the leaf blower in minimum space, with both devices the blowing tube can be detached.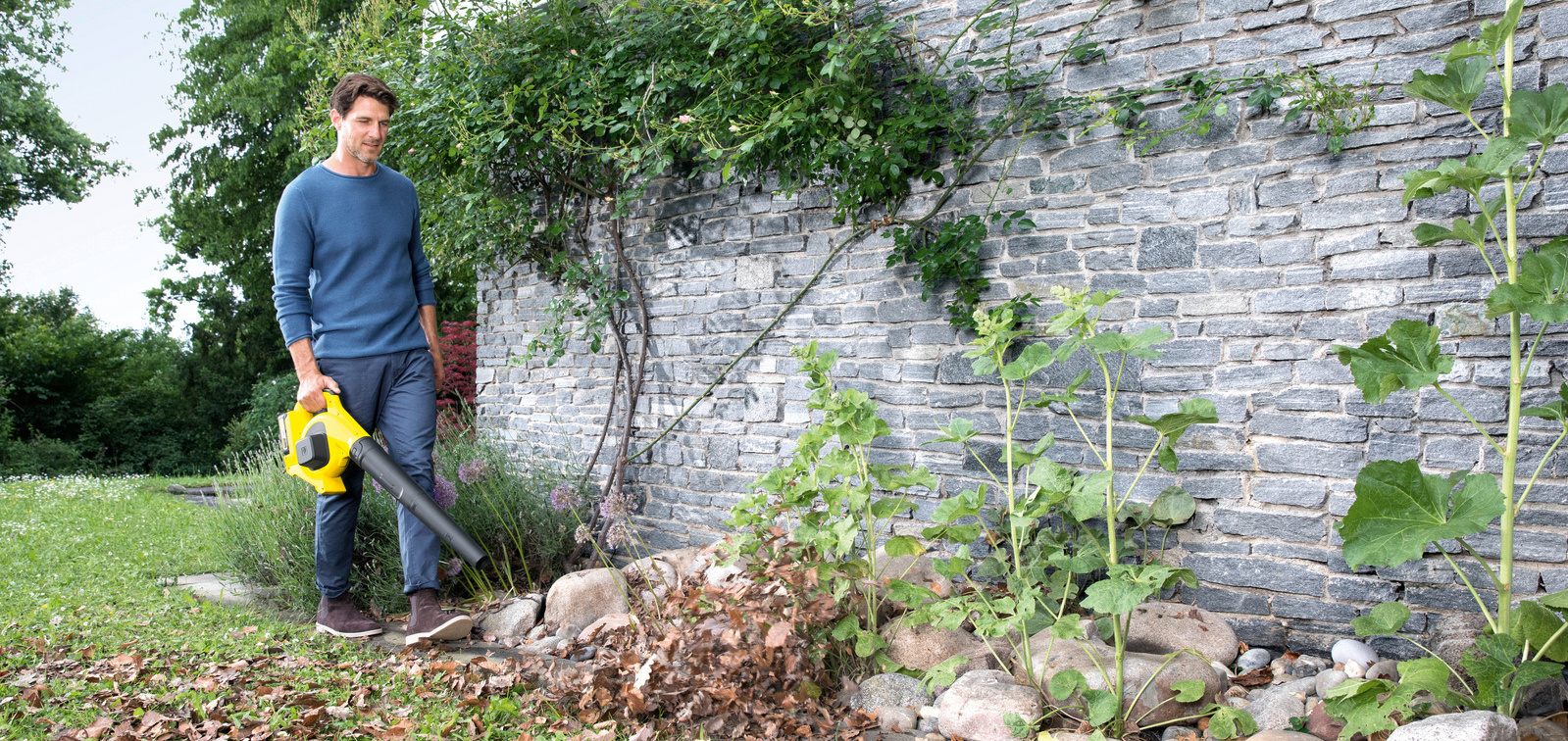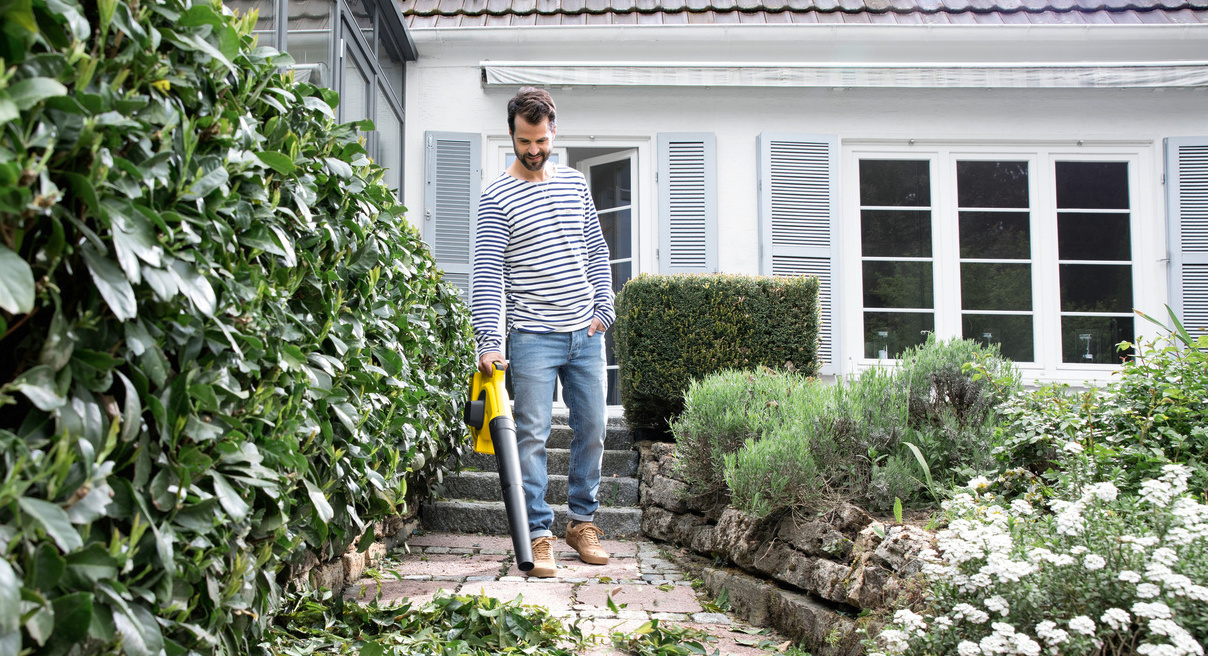 An all-round talent
By the way, leaf blowers are suitable not only for clearing leaves in the autumn, but also for other tasks in the garden all year round, e.g. for clearing:
Green waste after cutting bushes and hedges
Weeds after weeding work
Grass after mowing
Dirt from the garage
Old leaves and blossom that have fallen into flower beds.
Tip 2: Sweeper instead of broom and dustpan
For clearing leaves from larger areas such as pavements, roads and driveways, sweepers are practical: With the movement of the sweeper, leaves and dirt are collected in the waste container – without the need to bend down. This is ensured by one or two side brushes, depending on the model, which can also pick up leaves effectively from edges. As an option, side brushes for damp leaves and waste can also be fitted. They are provided with harder bristles and are therefore ideal for sweeping up wet leaves stuck to the ground. With all models, the waste container can be simply removed and emptied after the sweeping, without the need for the operator to come into contact with the leaves.
If sweepers have a folding push handle, they can be stored upright in the cellar or garage, taking up very little space. It should also be ensured that the push handle is height-adjustable, thus ensuring ergonomical work.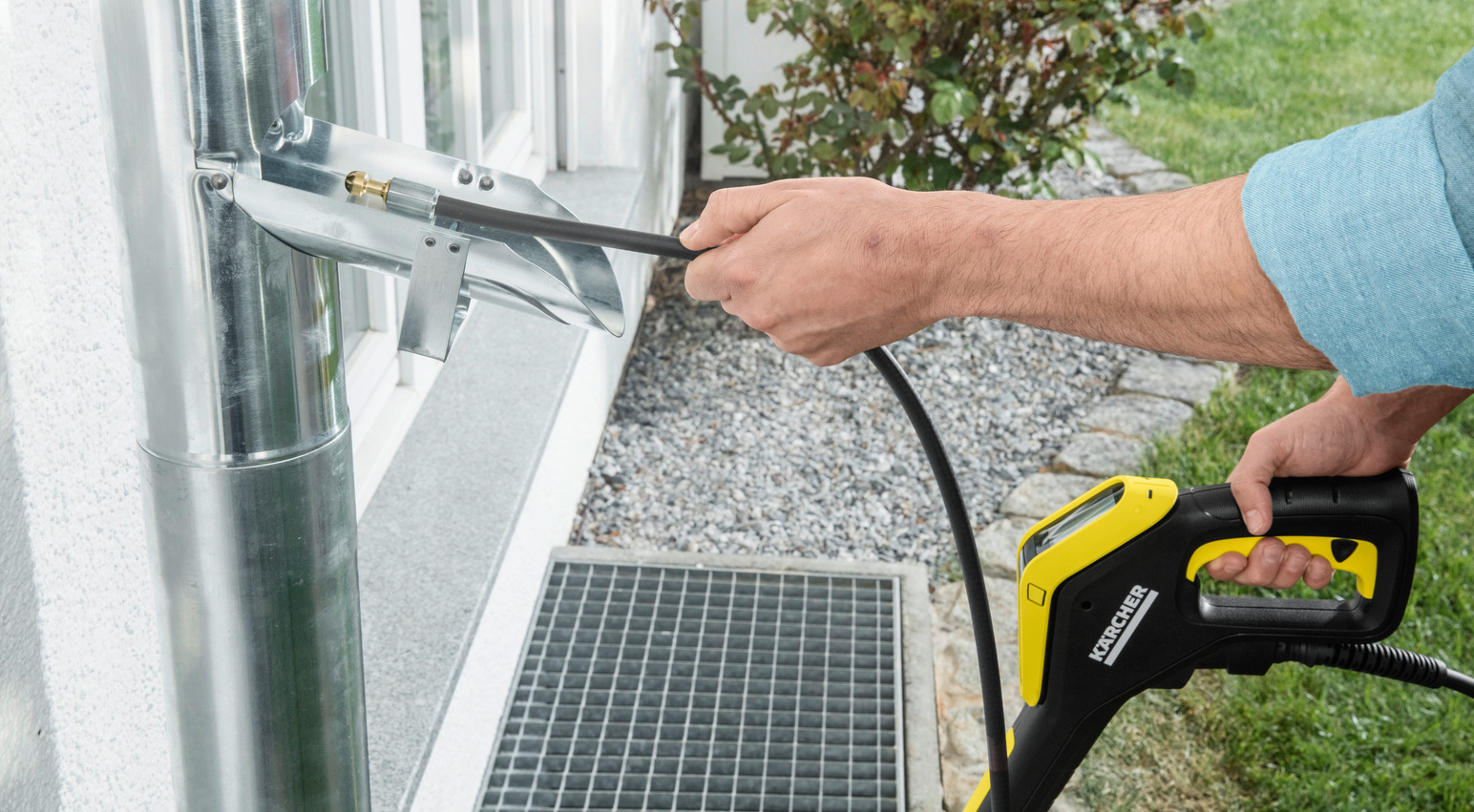 Tip 3: Clean pipes regularly
Leaves collect not only in the garden, on roads and paths, but also in rain gutters and drainpipes. Once the leaves have been compacted into a thick mass, water can no longer flow through and seeks another route. Expensive water damage can be the consequence. Regular checking and cleaning of gutters and drains are therefore recommended.
Blockages in drains and pipes can be cleared with a roof gutter and pipe cleaning kit. The set is simply connected to the pressure washer and the high-pressure hose is inserted into the pipe or drain. A special pipe-cleaning nozzle with four high-pressure jets facing backwards then loosens the compacted leaves and the water can then again drain freely.
Tip 4: Dispose of leaves properly
Leaves should be disposed of at a green waste collection point at the recycling depot. Organic waste bins are allowed, but are not always suitable on account of their low capacity. In some places there are special sacks or baskets for leaves, which are emptied by the local council. Leaves should never be disposed of in waste or paper containers.
The burning of leaves is prohibited in most municipalities, and is even subject to fines. This is because, on account of the high water content of leaves, burning results in the generation of heavy smoke and bad smells. Burning dry leaves can also result in the fire spreading rapidly. In addition, fine dust particles are released into the environment.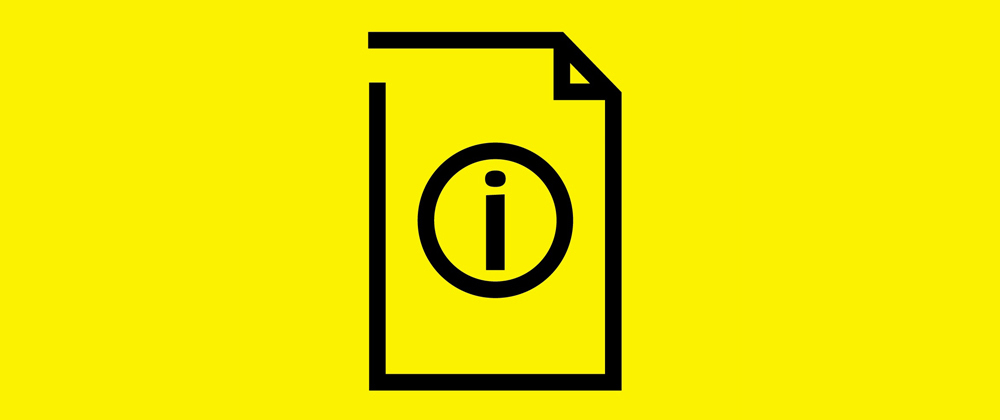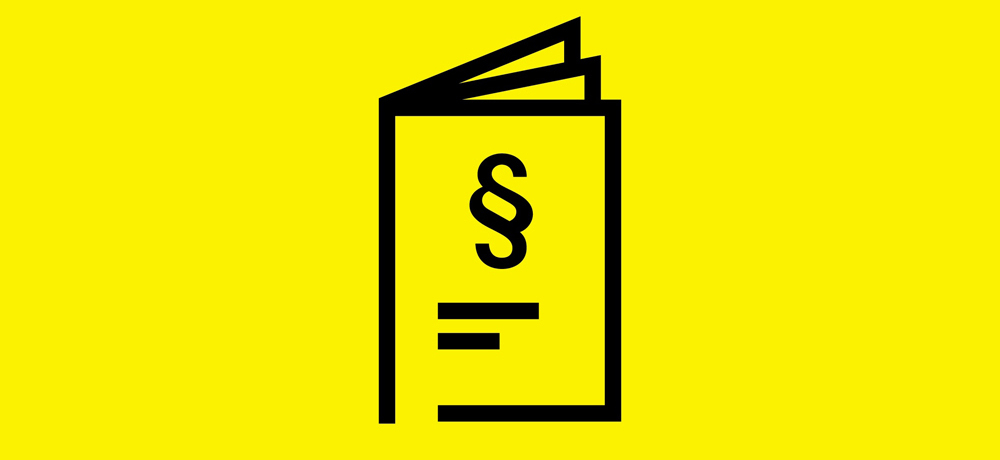 Tip 5: Comply with legal regulations
There are legal regulations for removing leaves which must always be complied with. In many municipalities, for example, it is the obligation of house owners to clear leaves from the pavement in front of the house. In this case, if the owner does not clear the leaves, he will be financially liable if a pedestrian slips on wet leaves and injures himself.
For example, the German Equipment and Machine Noise Protection Ordinance specifies when leaf blowers can be used: For reasons of noise protection, on weekdays only between 9:00 and 13:00 and between 15:00 and 17:00. At all other times, including on Sundays and bank holidays, the use of leaf blowers is prohibited.
You may also be interested in: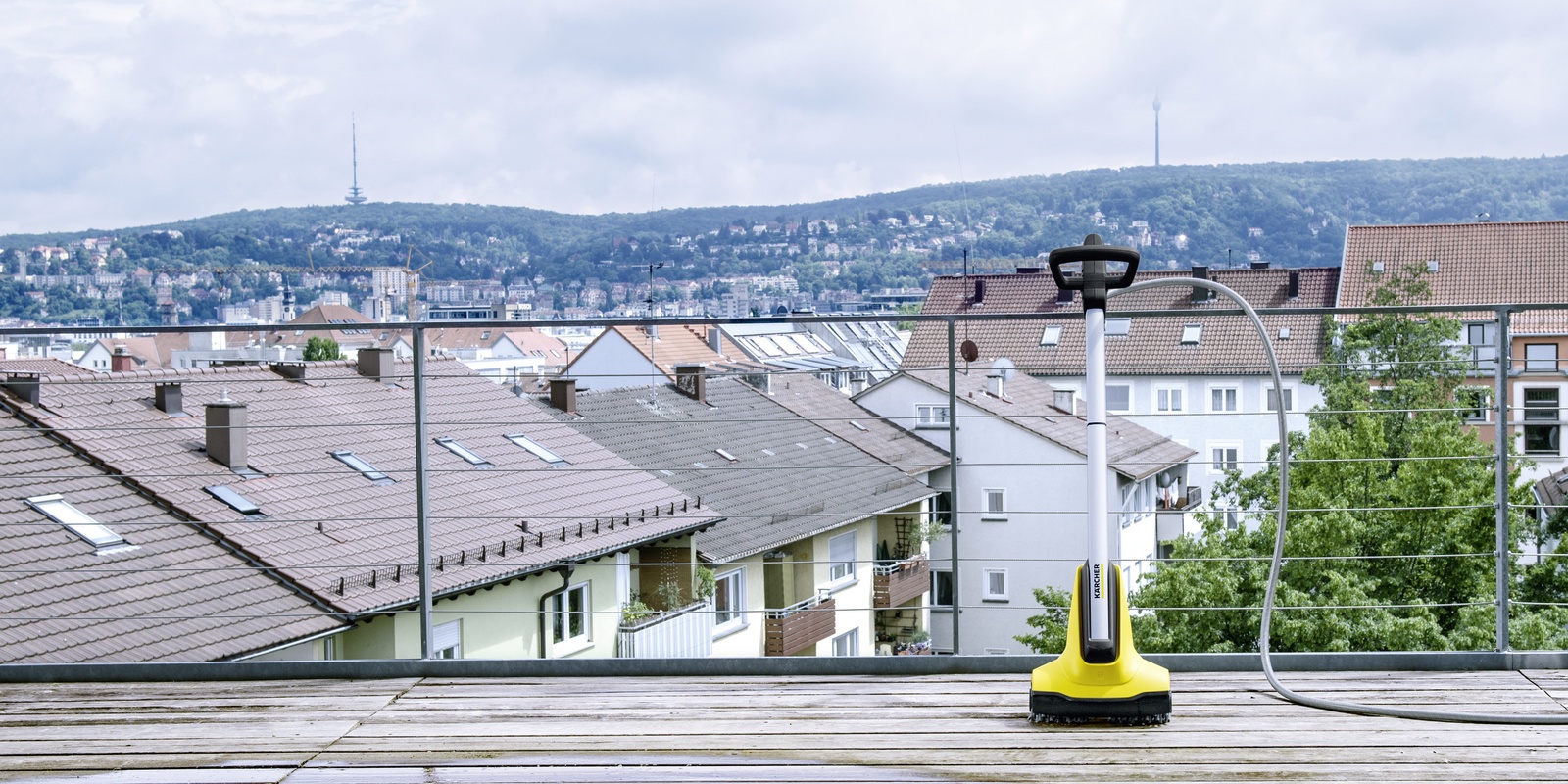 Wooden patio cleaning made easy
Eating outdoors, sunbathing or simply sitting together quietly – for many people, a wooden patio is like a second living room during the warm months. To really enjoy the hours spent out there, the surface and surrounding area need to be thoroughly cleaned on a regular basis. With the PCL 4 Patio Cleaner it's a piece of cake.
Bicycle cleaning: Care tips for at home and on the go
Following a trip with the bicycle through forests or meadows or on dirt tracks or dusty roads, a thorough cleaning of it is in order. With the right device and the appropriate accessories this is a piece of cake – whether in front of the garage, in the garden or on the go.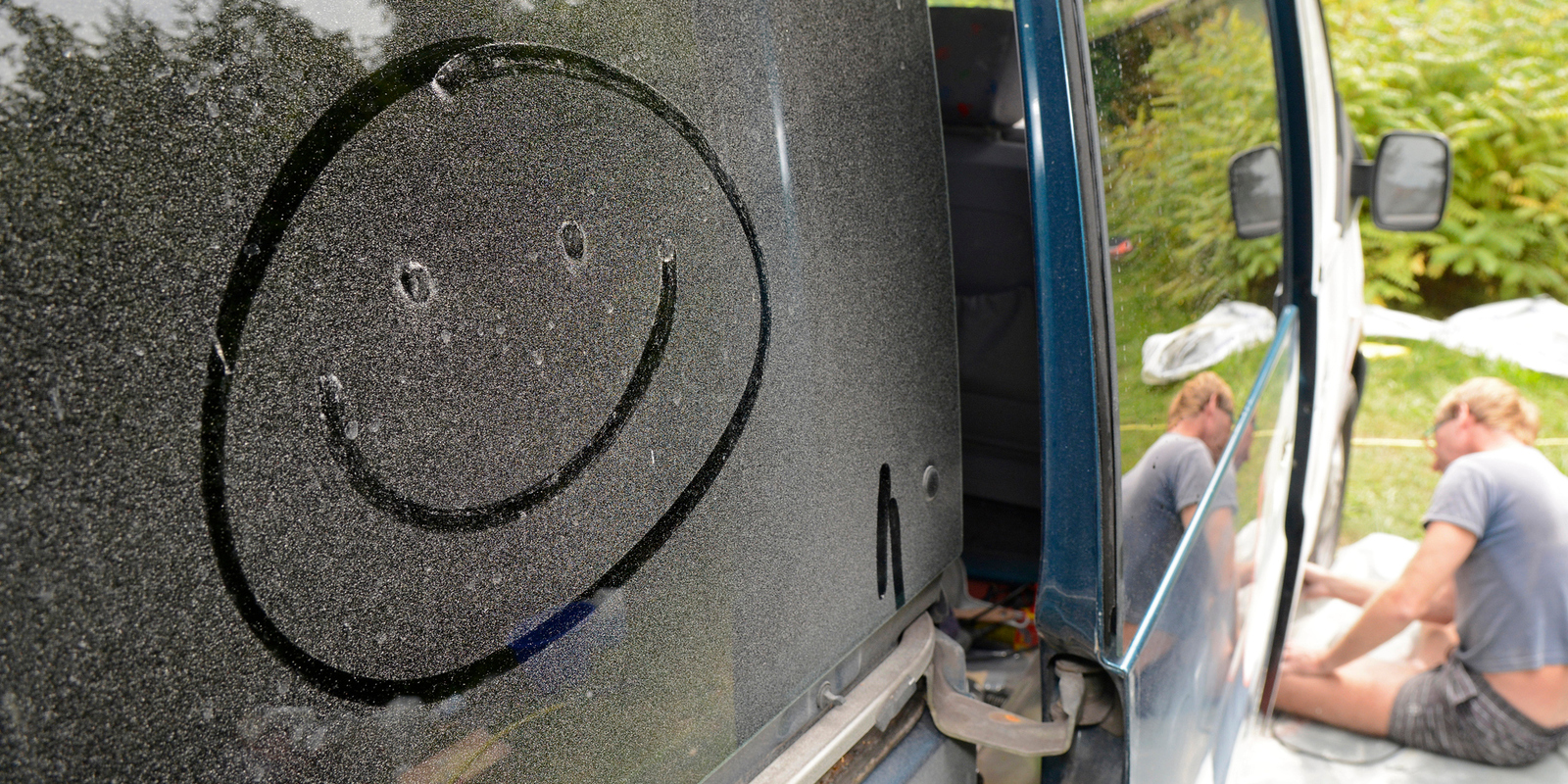 D-I-Y Car washing
Is it getting more and more difficult to see through the car's dirty front windscreen? Or have the dear little ones left loads of biscuit crumbs and juice on the back seat? In that case, it is really time to give the car a thorough clean again. With the right equipment that is done quickly – and is even fun.