WHO SAYS ERGONOMICS CAN'T BE COOL?
Remember the days when people used to carry a ghetto blaster around on their shoulder? It certainly didn't do their backs any favours. A poor ergonomist would solve the problem with a trolley, whilst a good ergonomist would invent the Walkman. This simple example demonstrates that, in an ideal scenario, ergonomics places the person and their needs front and centre – it's a fascinating branch of science that Kärcher attaches much importance to when developing all its products.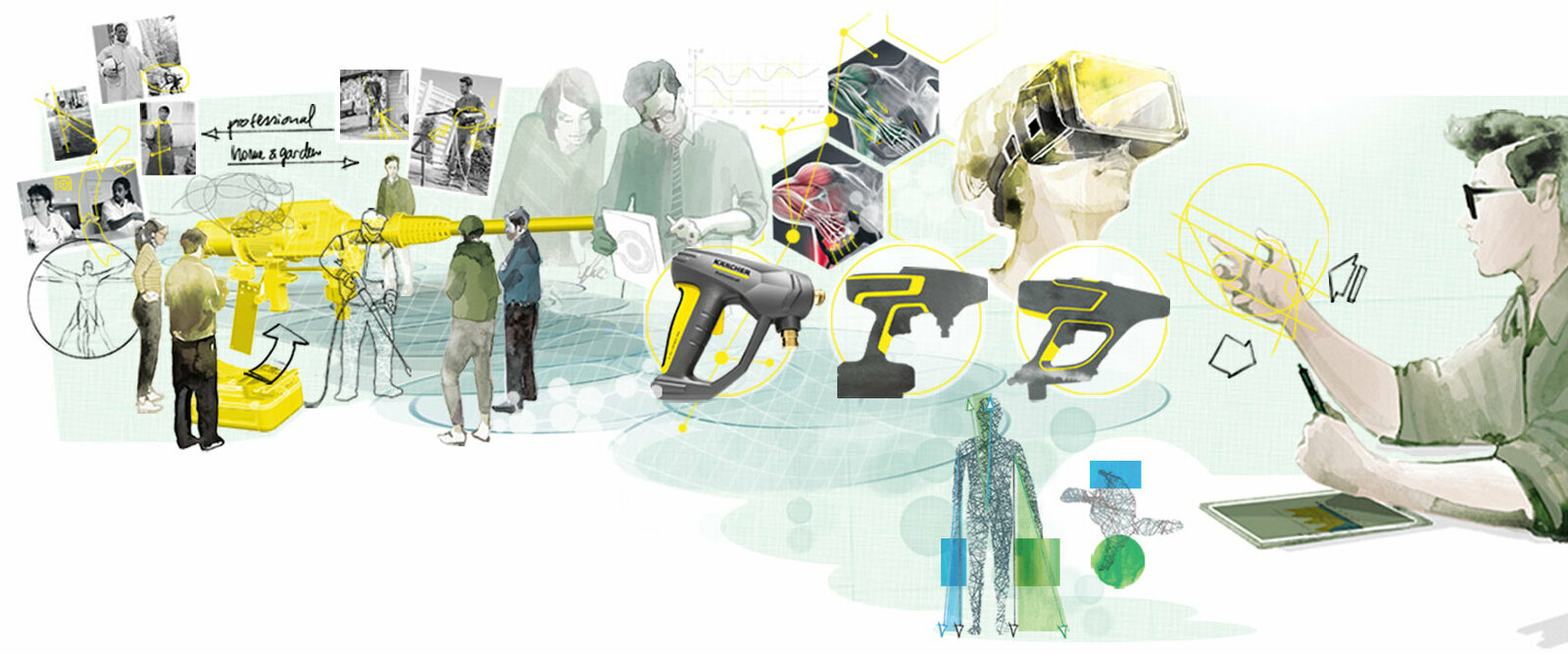 From the handle to the jingle - making users' life simpler
Sometimes in life, no praise is the highest praise of all. Ergonomics often receives little recognition because users only give it any thought when it's lacking, for instance when their back starts to ache or they get scratched by a sharp edge. Sadly, few people realise just how much effort goes into making a product that is ergonomically designed.
Back to the roots: the term "ergonomics" was first coined in 1857 by Wojciech Jastrzębowski. He saw the opportunity to use the minimum of exertion to "reap the fruits of life's labours – for one's own good and for the greater good." Some 100 years later, W.E. Woodson took the concept further to design a product that achieved maximum efficiency with minimum strain. In 2011, the DIN EN ISO 26800 became the first standard to collate all the principles on the ergonomic handling of machines by users.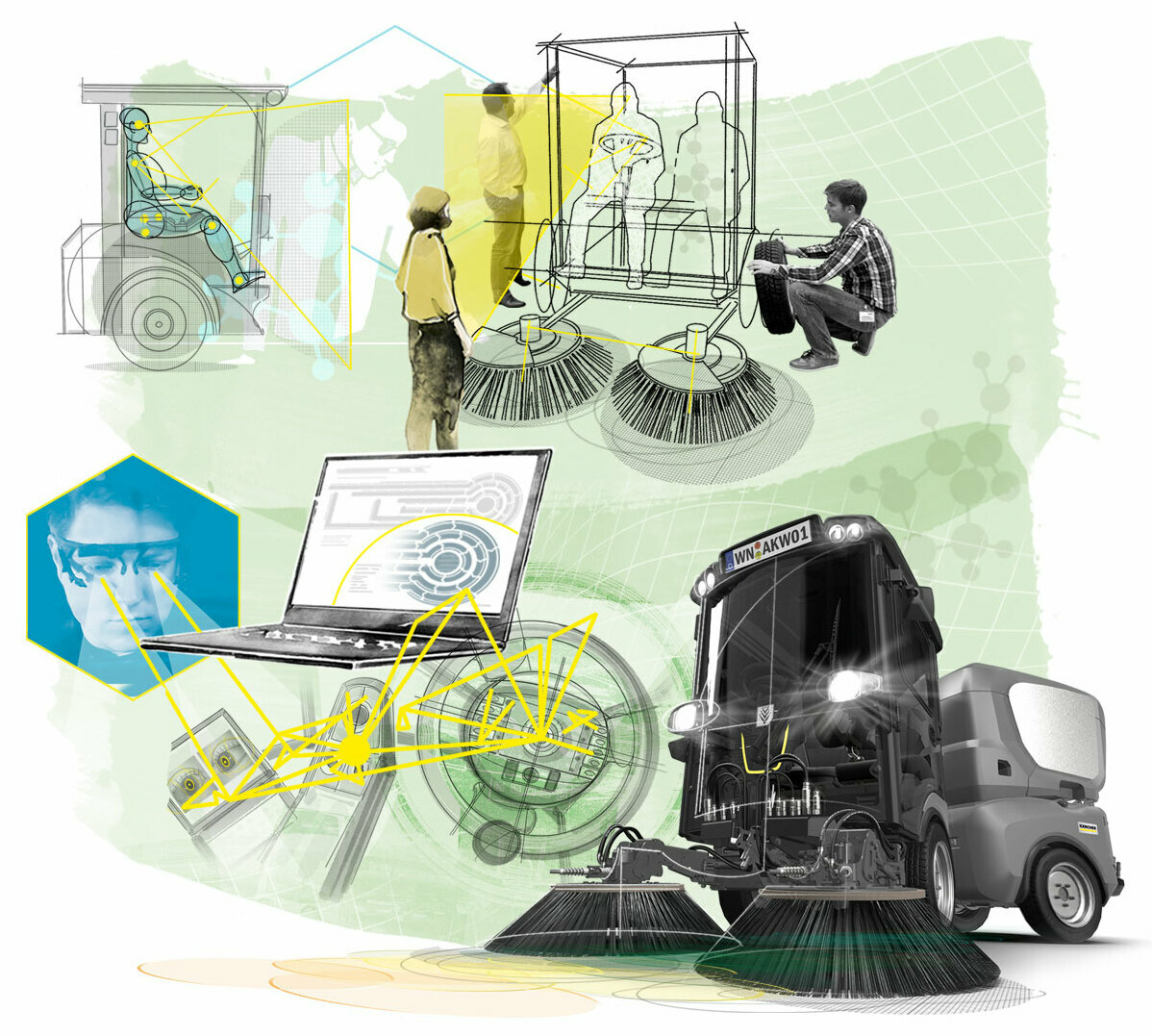 What makes a good ergonomist?
If you discuss the subject with Kärcher's custodians of ergonomics, you get an instant sense of their passion for making users' lives easier. Both experts sum it up in much the same way. Denis Dammköhler, Director of Industrial Design Professional, explains: "If someone says, 'oh, that's really handy,' that means we've done our job well." While Michael Meyer, Director of Design Consumer Products, says: "If a customer has achieved their objective and had a positive experience in the process, then we have created a good ambassador for the Kärcher brand."

The key thing is to understand the user's needs and to mould this knowledge into a coherent product. There are different areas to consider here. Organisational ergonomics focuses on work processes, such as minimising hand movements or journeys, whilst physical ergonomics focuses on the strain on the body – by means of adjustable elements, correctly proportioned handles, etc.
Lastly, cognitive ergonomics ensures that every product from the same manufacturer is consistently simple in its handling. And under the heading of "user experience", aspects of digital interactions are increasingly becoming the focus of attention. This might include easily understandable icons, standardised operator menus, recognisable sound jingles and light effects that enable users to quickly familiarise themselves with how to work a product.
The journey to the product (1): Experiencing the daily grind for yourself
"One day, a colleague of mine asked me why there was a meeting on my calendar scheduled for 2 a.m. at the airport, and another at 4 a.m. in a bakery; surely it was a mistake? But it wasn't. Our central question is always: how do they do it?" This is how Denis Dammköhler describes his team's working method; it is all about experiencing first-hand a day in the working life of professional users. "Once you've cleaned a cow stall with a high-pressure cleaner, you get a real understanding of the importance of the principle of the angle of incidence and the angle of reflection!"

That's why it's so important to observe, listen to and speak with workers during these work shifts. Notebooks, cameras and an alert mind are the most important tools for the job. Methods such as eye tracking are also utilised to identify where the user's eye lingers the longest or when the user is intently searching for something. "Afterwards, we can deduce which people are involved in a particular application and identify the elements that combine to create a product usage cycle – what's known as the user journey."

This is the basis of the product design, which always has to factor in different perspectives. For instance, the customer of a self-service car wash facility has different needs to the operator, and the cleaning staff have different priorities again compared to the client. "In the end, ideas, concepts and mock-ups emerge that can undergo intensive final testing, both internally and from customers, before a product enters series production."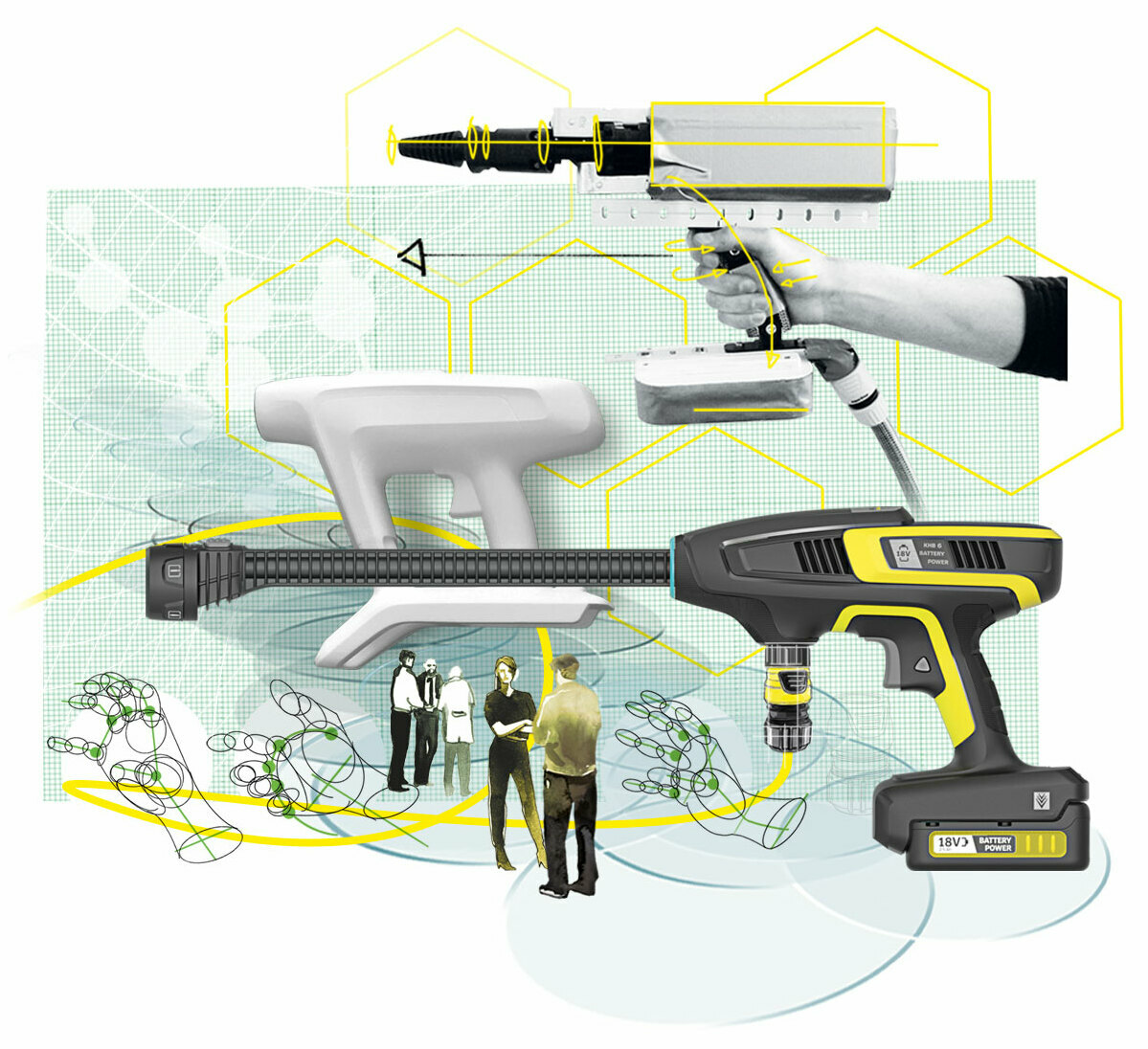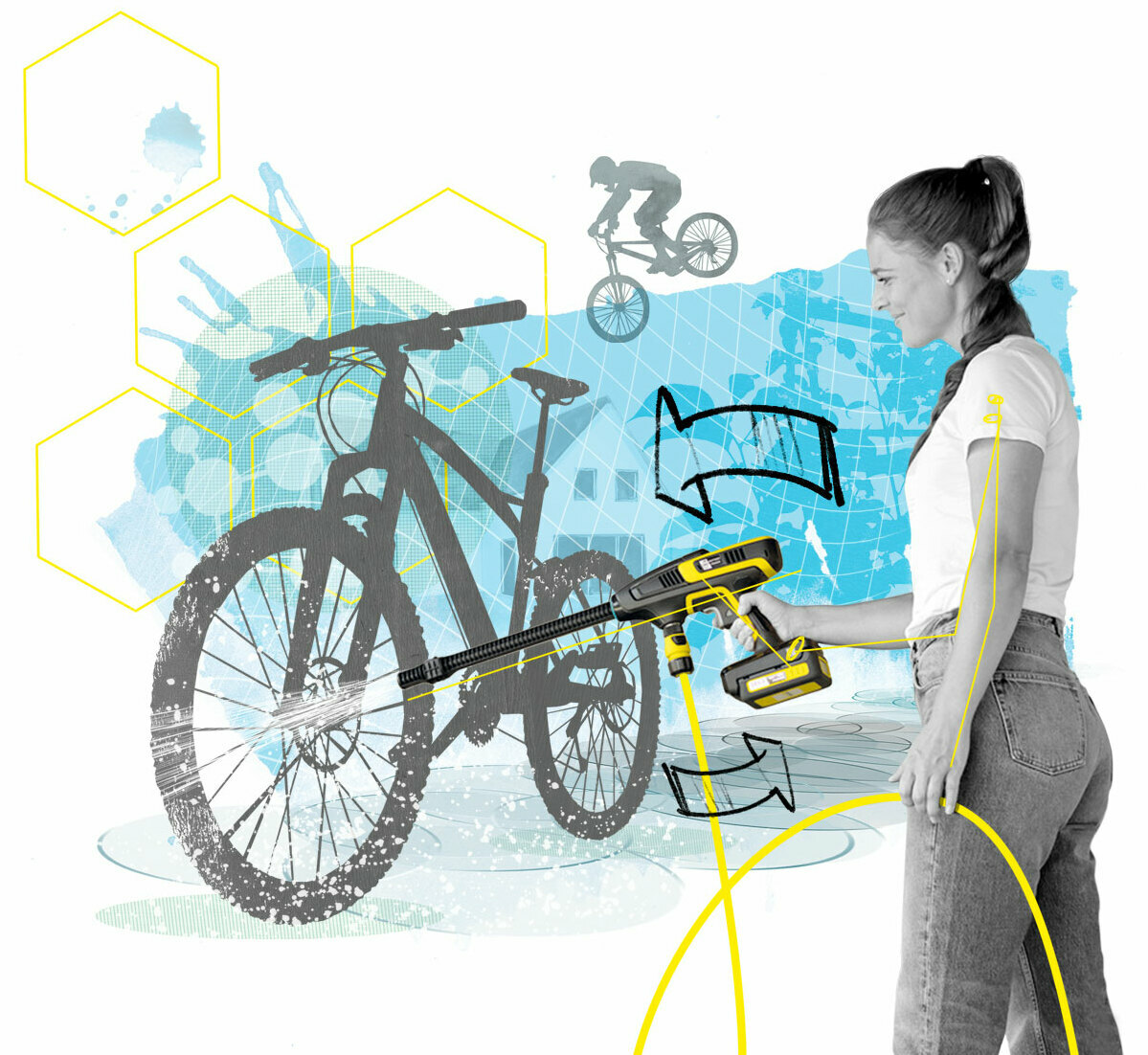 The journey to the product (2): User, strength, function and much more
"When we're developing products for the consumer market, we envisage different usage scenarios to those for products aimed at the professional sector, but whatever the market, we always consider every last detail to create a truly ergonomic design," explains Michael Meyer. For instance, on a high-pressure cleaner used sporadically by domestic users, we focus on selected aspects such as the handle of the trigger gun or the operating position. By contrast, for a vacuum cleaner that is used day in, day out, ergonomics is fundamental to the design of the whole product.

The central question is: who uses the device or the machine? "Is it a man? A woman? A tall person with large hands or a petite person with small hands? That can vary from region to region," explains Meyer. "In Asia, for instance, handles are made smaller than in Europe." Regional customs also have an influence on product design. The ability to stow away accessories is a decisive factor in Japan, where they attach great importance to a tidy home.

Other key aspects are the force the user has to apply to operate the machine, which should be kept as low as possible, plus the type of activity. For so-called "stick devices", what matters is that they feel light in the hand. Any products weighing over 7 kilograms are generally given wheels and a trolley handle because they might otherwise be cumbersome to carry. "To keep design costs within reason, we now have ergonomics modules that serve as the building blocks of our design," explains Meyer. "So, for push machines for example, we have developed standard elements for shifting the weight and for changing the leverage or angles, so that we don't have to go back to the drawing board every time."
Ergonomics in action: Two exemplary products
At the heart of the MC 130 sweeper is a comfortable workspace, namely its cab. Operators can switch between functions with ease using the control in the left-hand arm rest. The forward-sloping windscreen provides shade, while a sprung seat, climate control and 360° all-round visibility make it a joy to work with.
The KHB 6 battery medium-pressure washer sits comfortably in the hand because its weight is evenly distributed, similarly to a dumbbell. The one-finger trigger also makes it almost effortless to use. Simply insert the battery, connect the garden hose and say goodbye to dirt on your bike or garden fence.
Ergonomics at Kärcher
Denis Dammköhler, Director Industrial Design Professional (left)
Denis Dammköhler has been with Kärcher for 25 years. Before that, he was an assistant in the Ergonomics department at the Burg Giebichenstein University of Art and Design Halle, where he collaborated with companies in a wide range of research areas. In 1998, Dammköhler established Kärcher's Industrial Design Professional department, which operates worldwide. "It was important to us that our colleagues didn't see our input as meddling, but rather as long-term value growth for the products and the brand." As a member of the Ergonomic Competence Network, Dammköhler maintains links with experts around the world.
Michael Meyer, Director Industrial Design Consumer Products
Michael Meyer studied Industrial Design in Halle (Saale), where his focus soon turned to the design of consumer goods. In 1999 to 2000, he specialised as a Designer for Consumer Electronics at Native Design in London, UK. In 2000, Michael Meyer joined Kärcher as a Designer for Home & Garden products and, over the past 22 years, he has developed the Design Consumer Products department into a multidisciplinary global team. It now consists of 20 designers in Winnenden, Germany, and Changshu, China, working alongside design agencies in China, Korea, Japan, Brazil and the USA.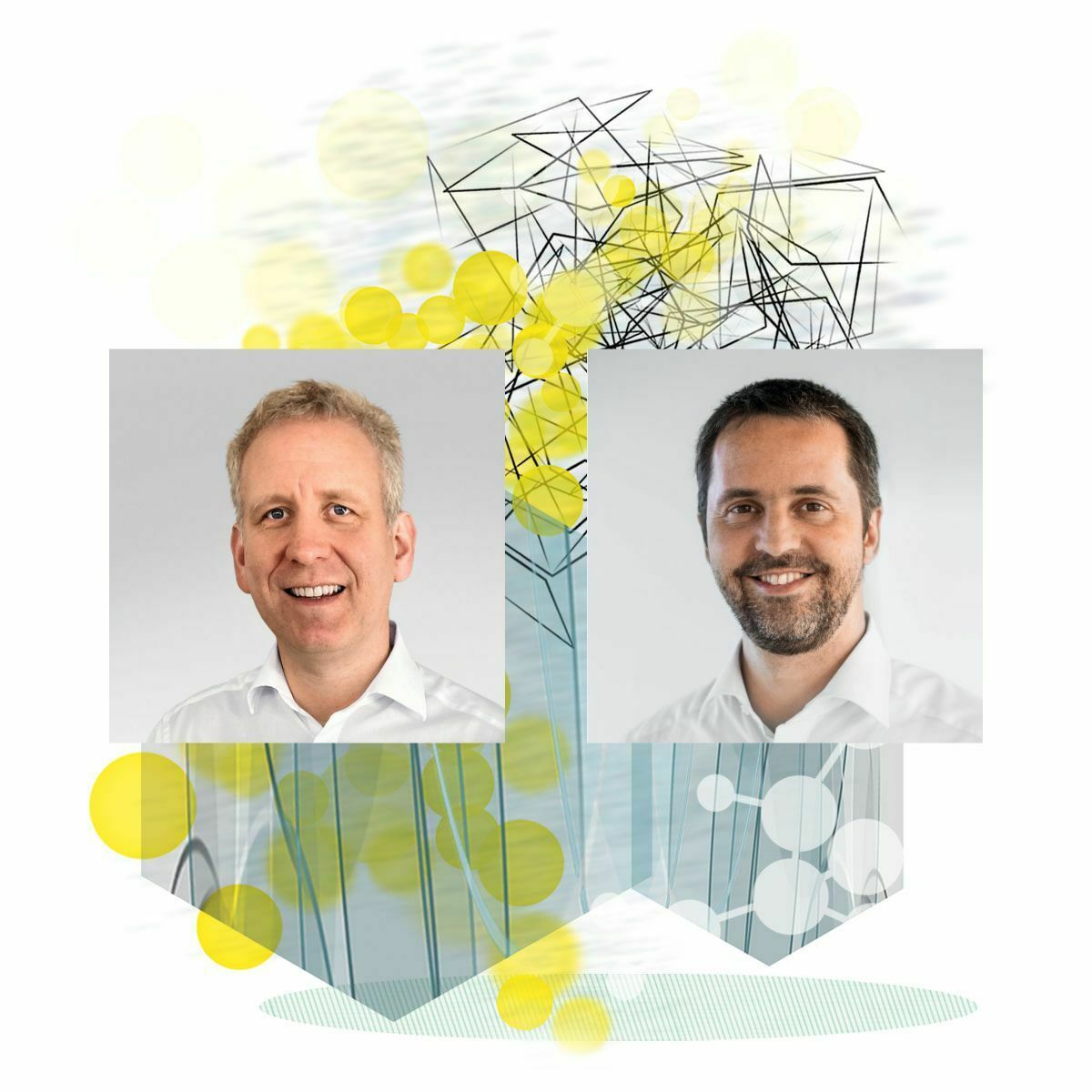 You may also be interested in: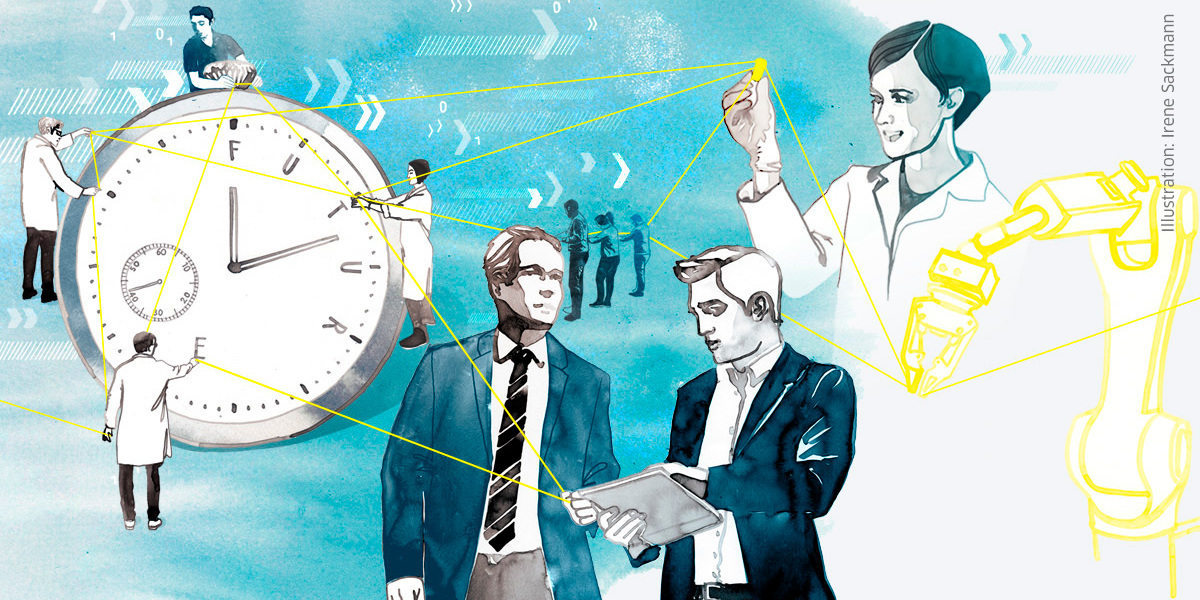 Digitalisation, artificial intelligence and robotics: technology mega trends are driving huge disruption to the world of manufacturing across the planet. Humans, machines and processes are becoming ever more closely interwoven as we strive to improve productivity. Nobody knows exactly where we are heading – but the journey is certainly an exciting one!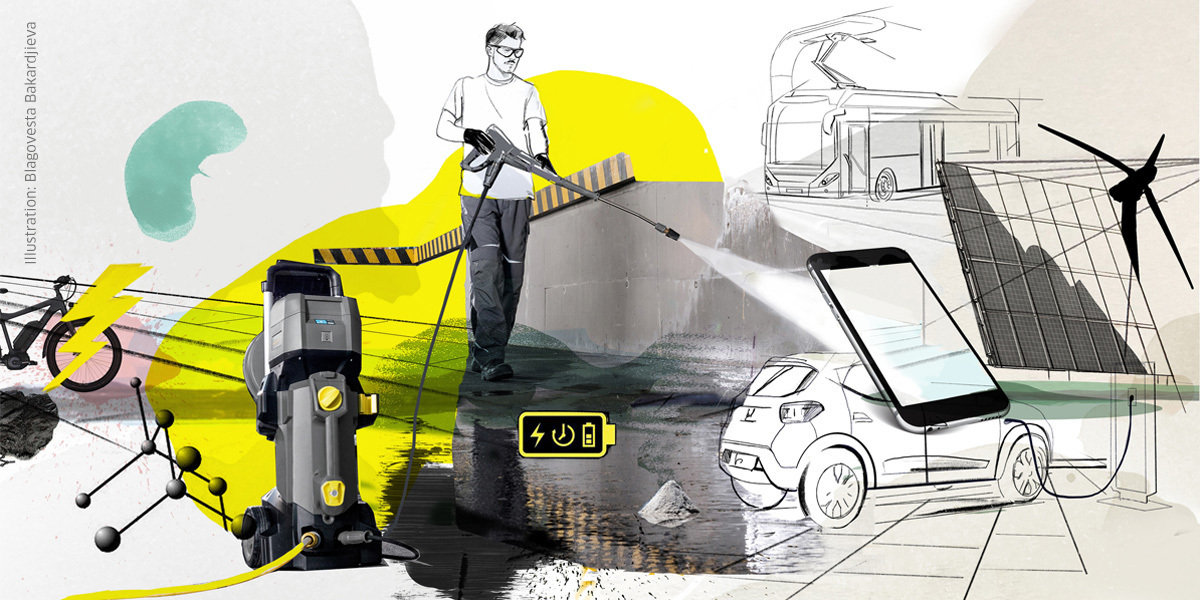 Everyone is talking about battery technology at the moment, and the 2019 Nobel Prize for Chemistry was even awarded for battery research. Mobile energy storage has already provided new opportunities in all areas of life – from mobile phones to electric vehicles and even medical applications. So let's take a quick journey through the rapid development of lithium-ion technology, look at upcoming trends and ask whether trainers really need lights.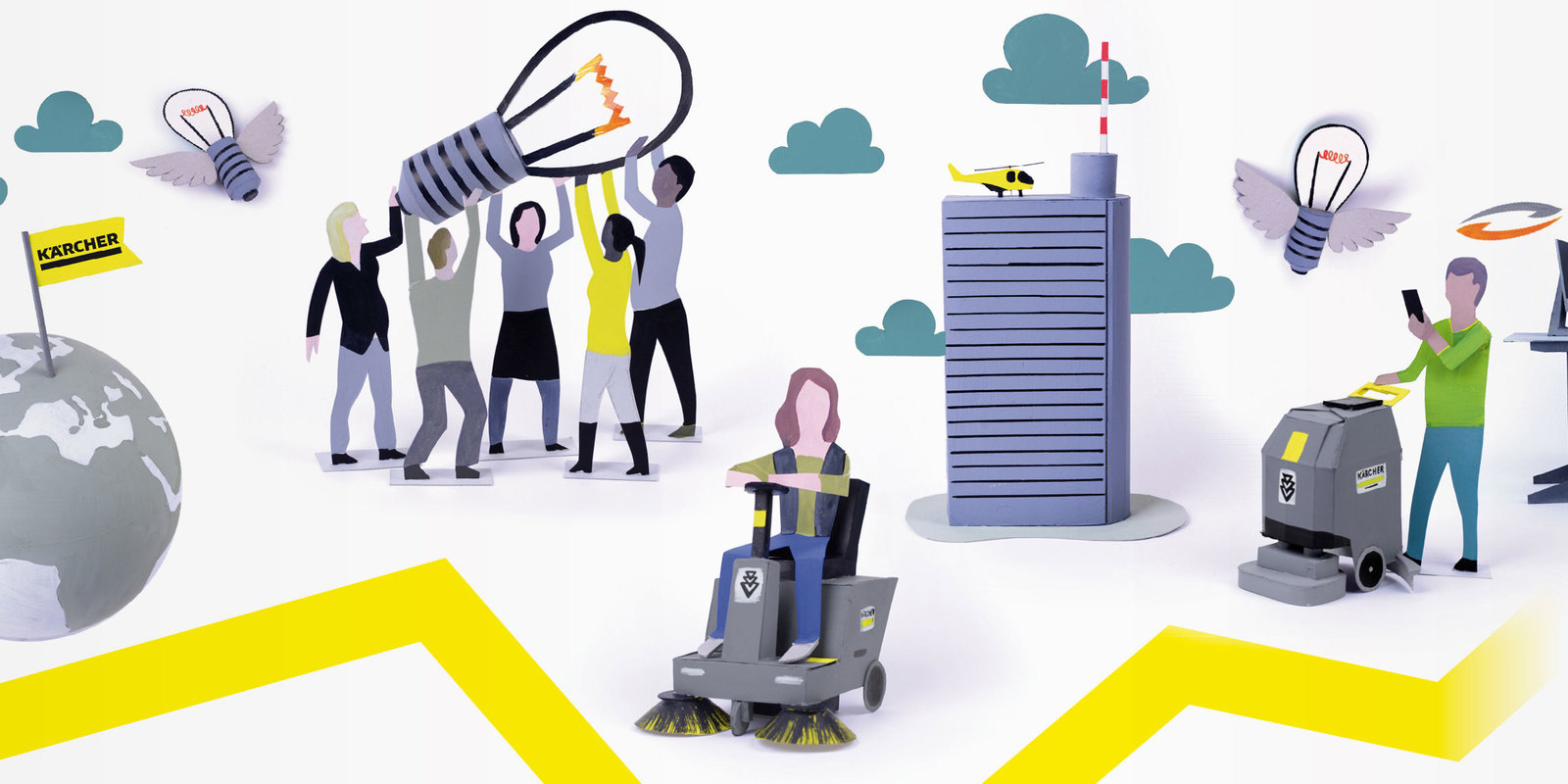 On the one hand big companies that are active all around the globe. On the other hand young start-ups. It is a known fact that these two worlds can work very productively together and create innovations. It is also about bridging major differences.