Complying with residue limits through systematic cleaning
Use of the potato germination inhibitor chlorpropham (CIPC) is no longer authorised throughout Europe, the period in which use of existing stocks is permitted will end on 8 October 2020. Already for the current harvest, the PVC (Potato Value Chain) recommends that the substance should no longer be used, and that the potato stores should be thoroughly cleaned before further use. Here, all critical areas must be taken into consideration, from the upper and underfloor ducts to the store equipment and machinery. What's clear is that merely sweeping the store is insufficient in order to comply with the limit values, and thorough cleaning of the store should take place more than just once.

No extended authorisation for chlorpropham
In autumn 2019, the European Commission decided not to extend authorisation for the use of the germination inhibitor chlorpropham. The sale deadline applied until 31 January 2020, the period in which use of existing stocks is permitted will end on 8 October 2020. Remaining stocks will be subject to mandatory disposal on that date. 22 plant protection agents are affected:
Neo-Stop Starter, Neonet Start, Gro-Stop Ready, Polder Hot Fog, MitoFOG HN, Polder basic, Kartoffel-Keimstop, Polder Dust, Neo-Stop L300, NeoNet 300 HN, Polder Ultra 600, MitoFog 600, Gro-Stop Electro, Gro-Stop Basis, Cipc 300 EC, Keimstop 300 EC, Gro-Stop 1% DP, Kartoffelschutz Tixit Neu, Neo-Stop, Neonet Dust, Neo-Stop L500 and Gro-Stop Fog.
The right mix: Dry and wet cleaning against CIPC
Whoever has previously been using chlorpropham is now faced with a mammoth task. In order not to exceed the new maximum residue content levels, the no longer authorised plant protection agent must be eliminated from the store and all relevant areas . Otherwise a marketing ban could be imposed, thus destroying the harvest. For this purpose, the agricultural testing facility in Dethlingen in Germany (with its main focus on potato storage), recommends a combination of dry and wet cleaning.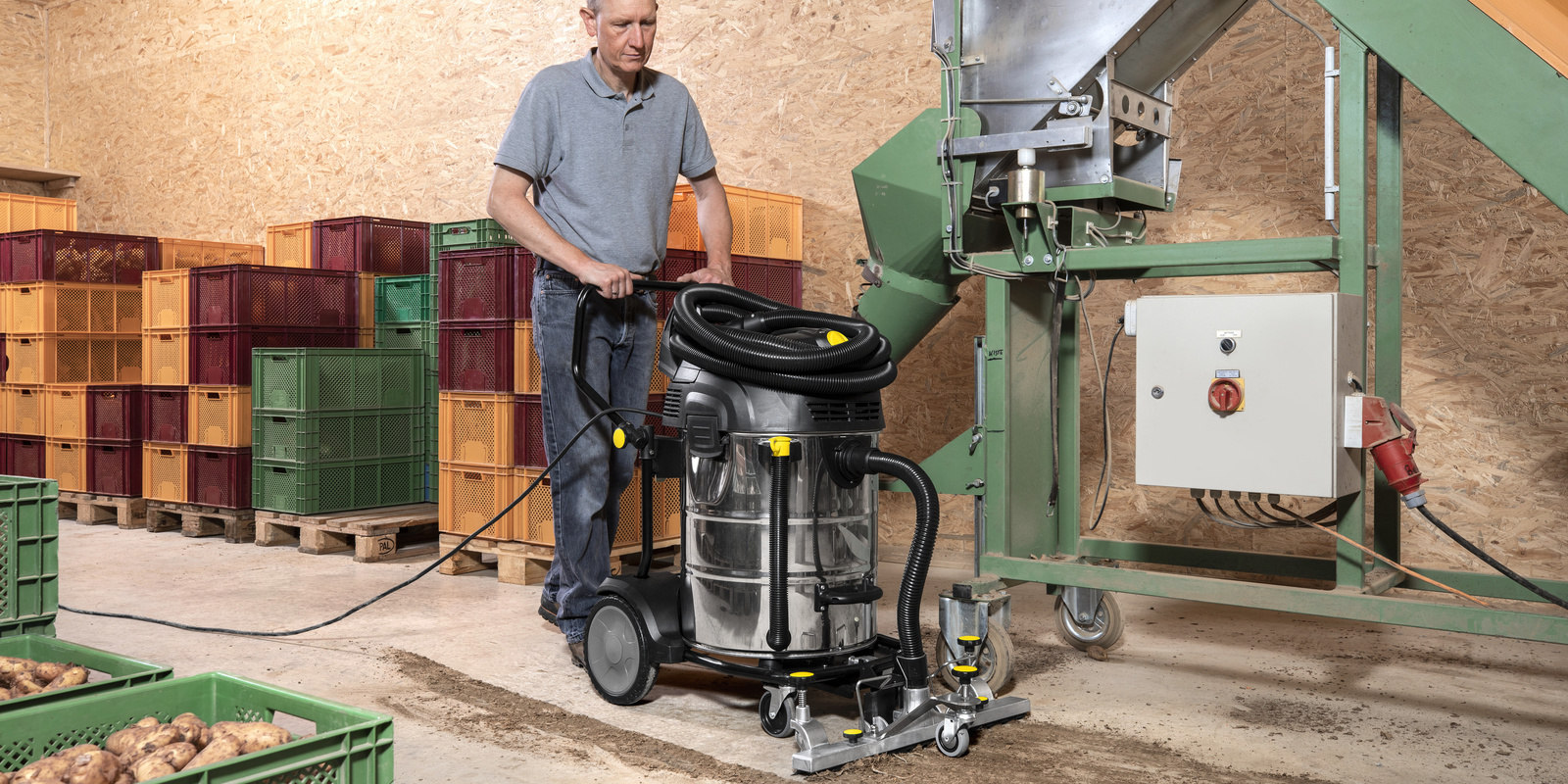 The main priority here is dry cleaning. A suitable vacuum cleaner with an extension hose ensures that the dust and the CIPC particles in the dust are not swirled up, but are absorbed by walls and other surfaces. In event of stubborn dirt, mechanical aids such as brushes or scrapers can reinforce the performance of the vacuum cleaner. The vacuum cleaner filter should be cleaned regularly and changed as required. In order to facilitate the work, models with automatic filter cleaning are recommended. The collected dirt can be disposed of as usual in the collecting bags provided. The floors can be efficiently cleaned with sweepers or a large vacuum cleaner with a wide nozzle.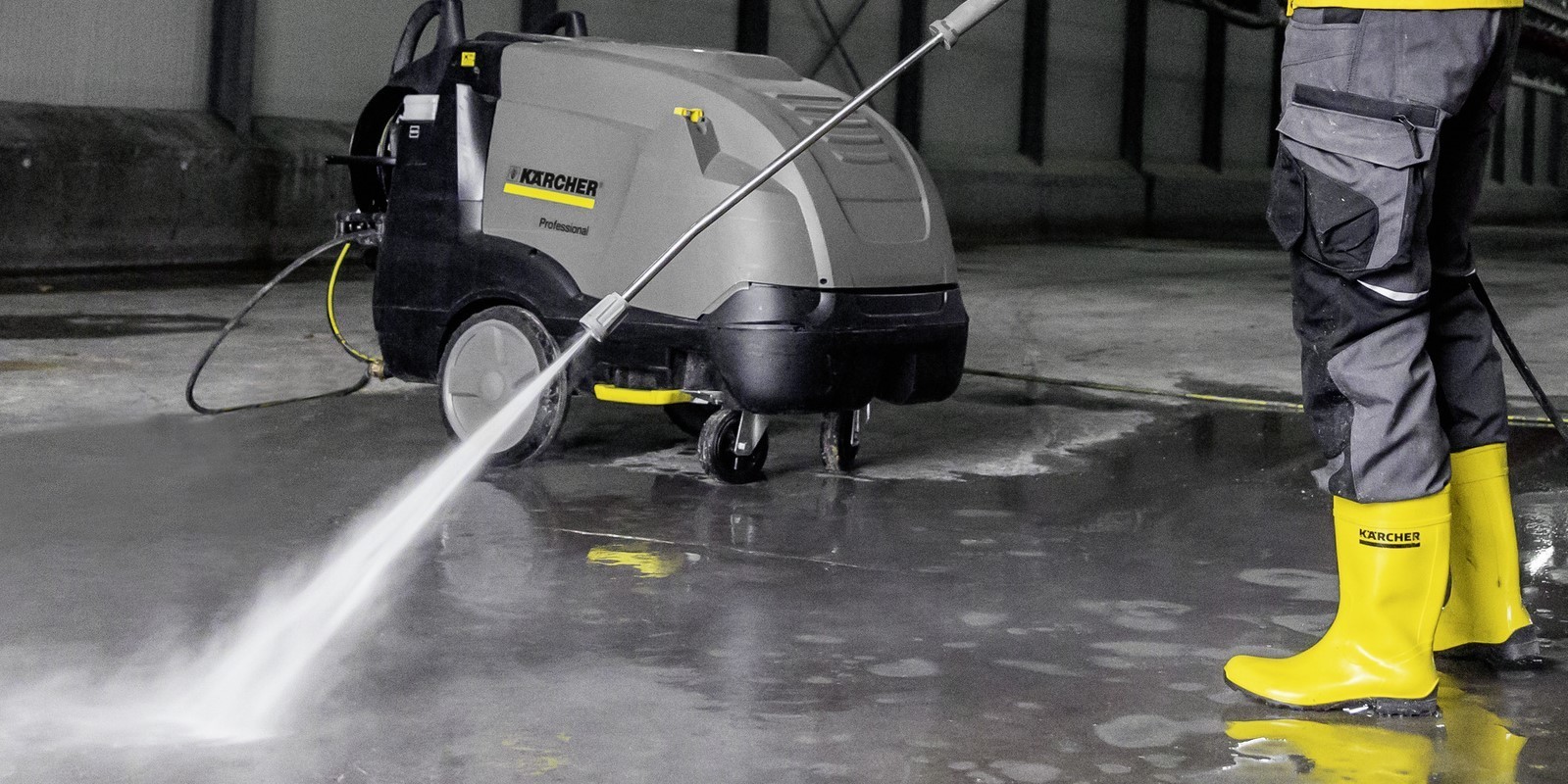 After the dry cleaning, wherever the result is not satisfactory, wet cleaning should be carried out. For this purpose, hot-water high-pressure cleaners are used, whereby the water temperature should be at least 70°C. The pressure should be set so that contaminated material is not excessively sprayed and not too many aerosols are formed. For floors, surface cleaners with suction in combination with high-pressure cleaners rapidly produce good results, and the contaminated water is sucked in. In accordance with European water protection guidelines, residues of plant protection agents must not be discharged into the sewage system, so the waste water must be collected and disposed of. Heavily contaminated or difficult-to-access areas such as pressure chambers, ventilators or vaporisers can be effectively freed from residues with water steam from a hot-water high-pressure cleaner or a steam cleaner.
A difficult legacy: Active substance lasts for several years
According to current knowledge, a sufficient amount of active substance remains in the buildings in which CIPC was used to contaminate stored goods even years later. The maximum residue content, which in future will be further reduced, can therefore only be complied with if comprehensive cleaning measures are carried out in the next few years before the harvest is stored. In addition, continuous ventilation of the storage rooms when empty also helps reduce the amount of residues, as does the storage of mobile store equipment in outside areas. The Federal Office for Consumer Protection and Food Safety (BVL) advises against the use of chemicals, as this may result in chlorpropham decomposing to form toxic metabolites.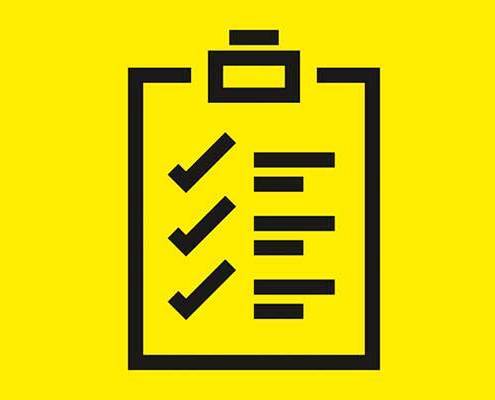 Step-by-step procedure, clear documentation: The way to effective cleaning
In addition to the appropriate cleaning techniques, above all the systematic procedure and comprehensible documentation play a major role. Thus, in event of an inspection it can be shown that all the specifications have been followed – this is above all relevant for the customer, for example in potato processing. The documentation of the cleaning measures should be in writing and include photos, stating place, time and type of cleaning.
In general, the work should be carried out from the top downwards, starting with the upper duct and ceiling and then continuing with walls and equipment to the floor and underfloor duct.
During all cleaning work, users must wear personnel protective equipment (PPE).
It is essential that no important components of the equipment be overlooked, for example conveyor belts, crate-filling devices, ventilators and airways.
Mobile store equipment should be taken outside and cleaned there. Weather influence additionally contributes to reducing CIPC contamination.
Transport vehicles must also be cleaned with hot water from the high-pressure cleaner to remove any possible residues.
After completing the work, in each case all the cleaning tools should be cleaned with the high-pressure cleaner.
A checklist for a better overview: Ticking off helps
To be able to provide plausible proof of cleaning work, a checklist with photos is appropriate. It should include all facilities/equipment that must be treated. This basically includes: pressure chamber, ventilation technology, ventilation tower, upper and underfloor ducts, walls, building parts, floors, ceilings, crates, trailers, reception facilities, conveyor belts, loading equipment, refrigeration system, ventilators, circulating fans and wooden elements that can be used as mobile walls.
If equipment is to be replaced, it is recommended that beforehand the entire store be extensively cleaned in order to prevent the transfer of any residues to the new equipment.
Suitable products and accessories
You may also be interested in: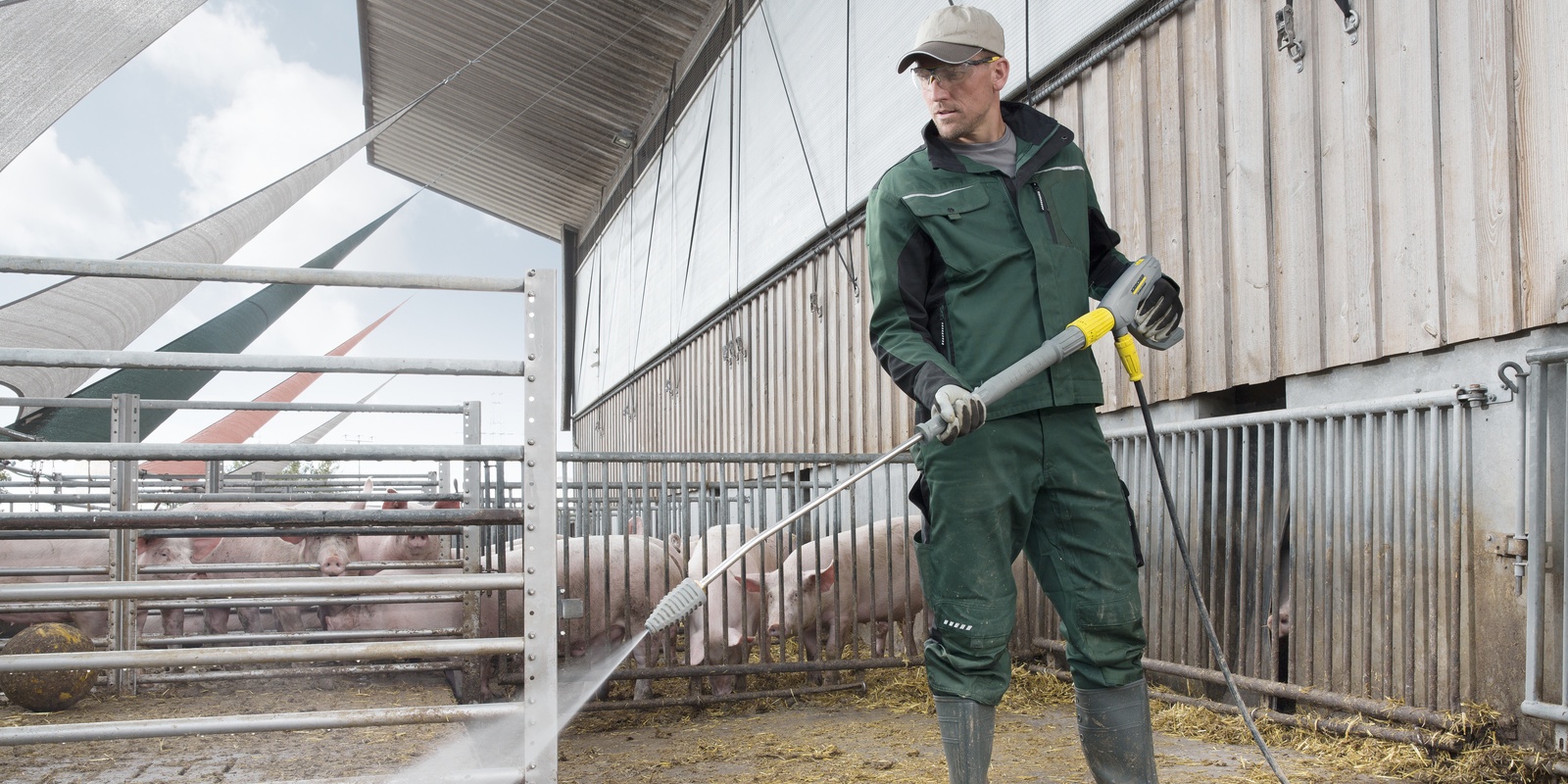 Meanwhile, the African swine fever has reached central Europe. The possibility of the disease being introduced into other central European countries can no longer be excluded. Proper cleaning on the farm allows farmers to make an important contribution to protecting their livestock.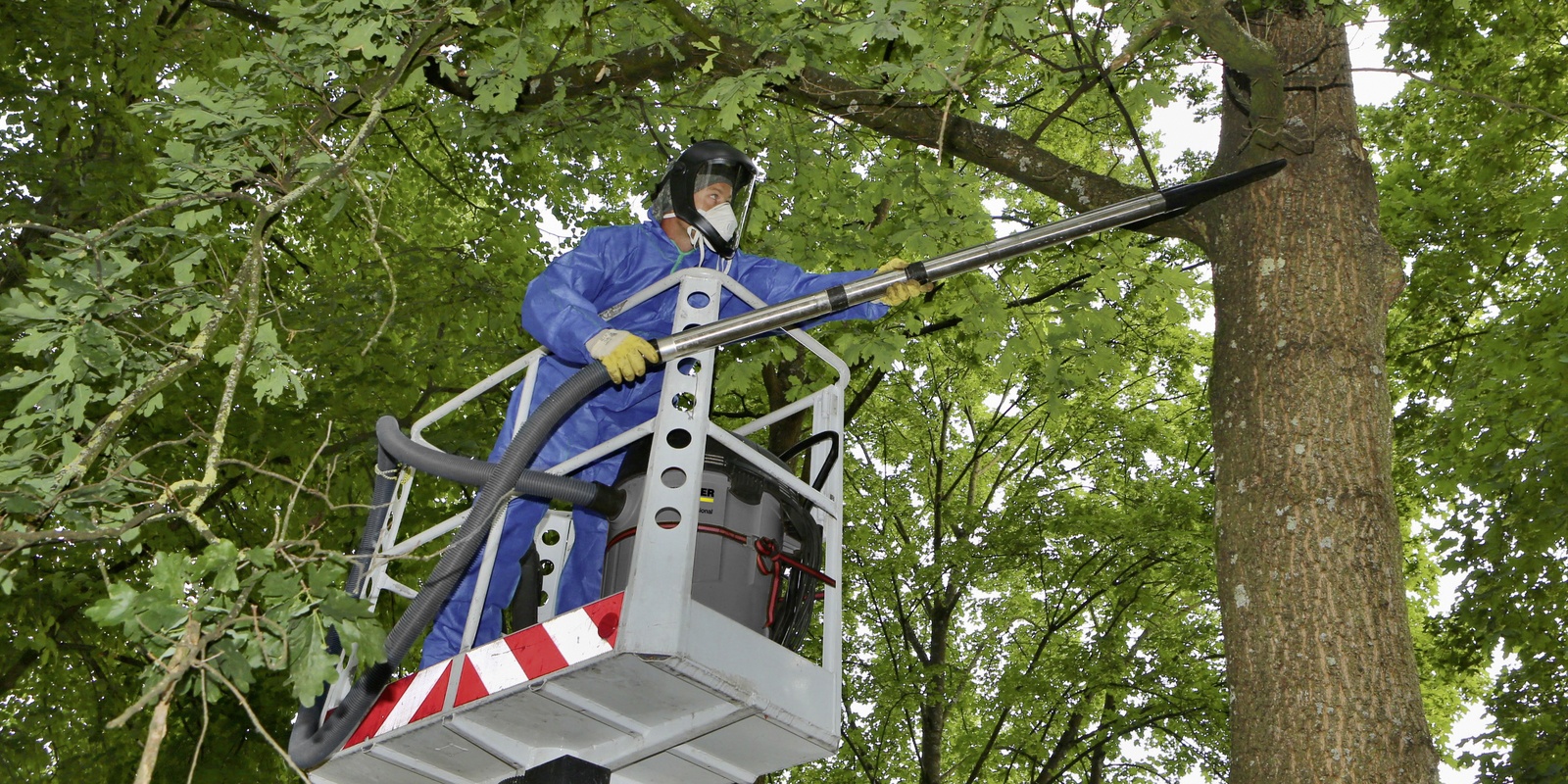 For some years now, the oak processionary moth has been on the rise. Where people live, it can become a health risk due to its poisonous stinging hairs. The right approach to tackling the insect is therefore decisive.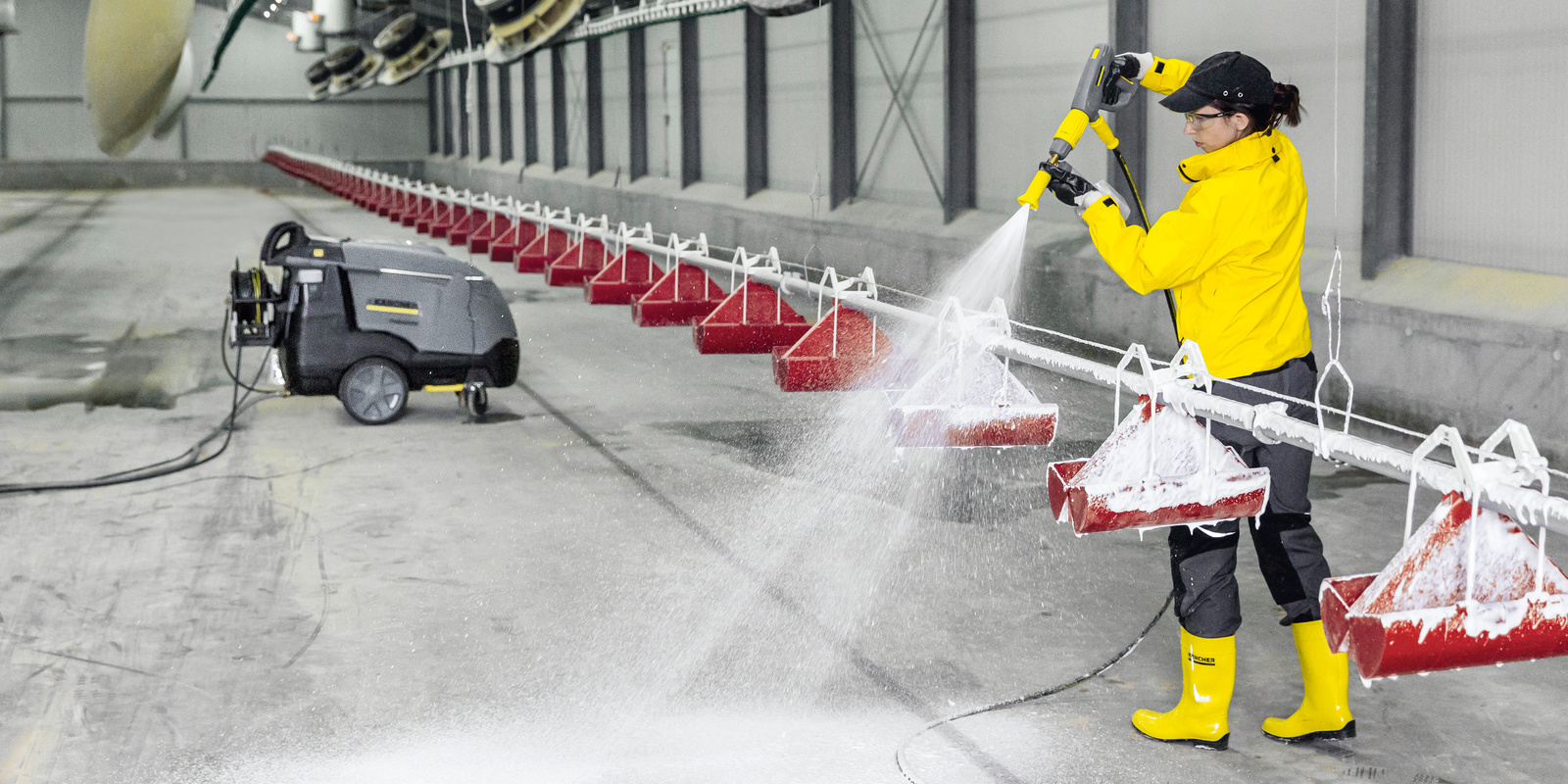 The avian influenza caused by the influenza virus is highly contagious and means high economic losses for poultry farmers in the event of an outbreak in their own livestock. However, the disease can be prevented with strict bio-security and meticulous cleaning.