Scrubber drier
BD 30/4 C Bp Pack Li
Flexible application, ultra compact shape, weighs only 20 kg: the battery powered BD 30/4 C Bp Pack scrubber drier for quick cleaning of surfaces of up to 300 m².
Battery powered and thus free from cords and the tripping hazards associated with them, our BD 30/4 C Bp Pack ultra compact scrubber drier gives an impressive performance on small areas of up to 300 m². Whether on natural or artificial stone, epoxy resin, linoleum or PVC: significantly faster and more thorough than cleaning by hand, the machine also suctions in reverse if needed and, thanks to the rotary squeegees, in all other manoeuvres as well. The well-designed and extremely simple operating concept with colour-coded control elements can also be seen in the quick and easy replacement of the powerful and quickly rechargeable lithium-ion battery. Incidentally, the machine's light weight of only about 20 kilograms facilitates its use on different floors, even when there is no lift.
Features and benefits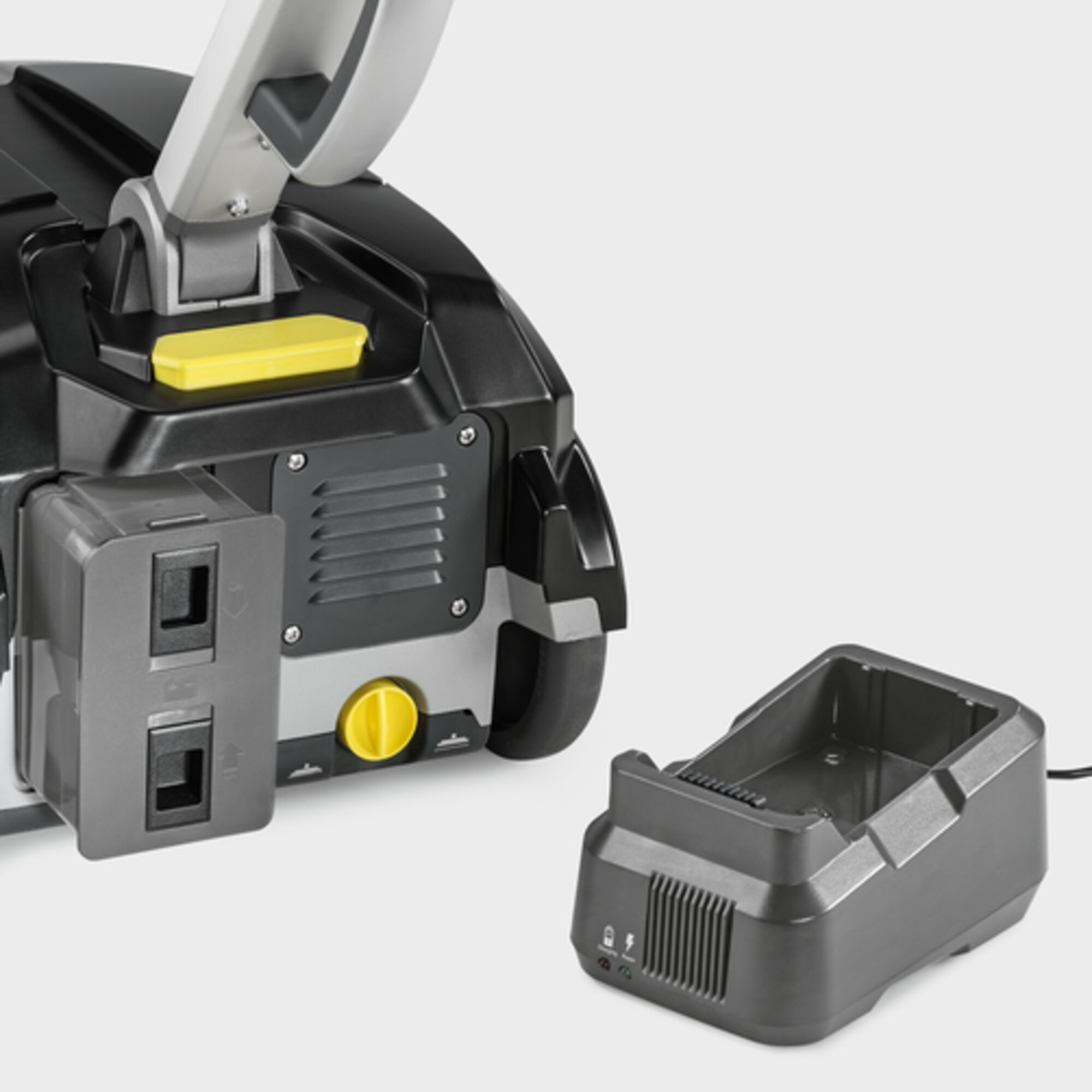 Powerful lithium-ion battery, including
Completely maintenance-free, with a battery life several times longer than that of conventional batteries. Trouble-free partial or intermediate charging possible.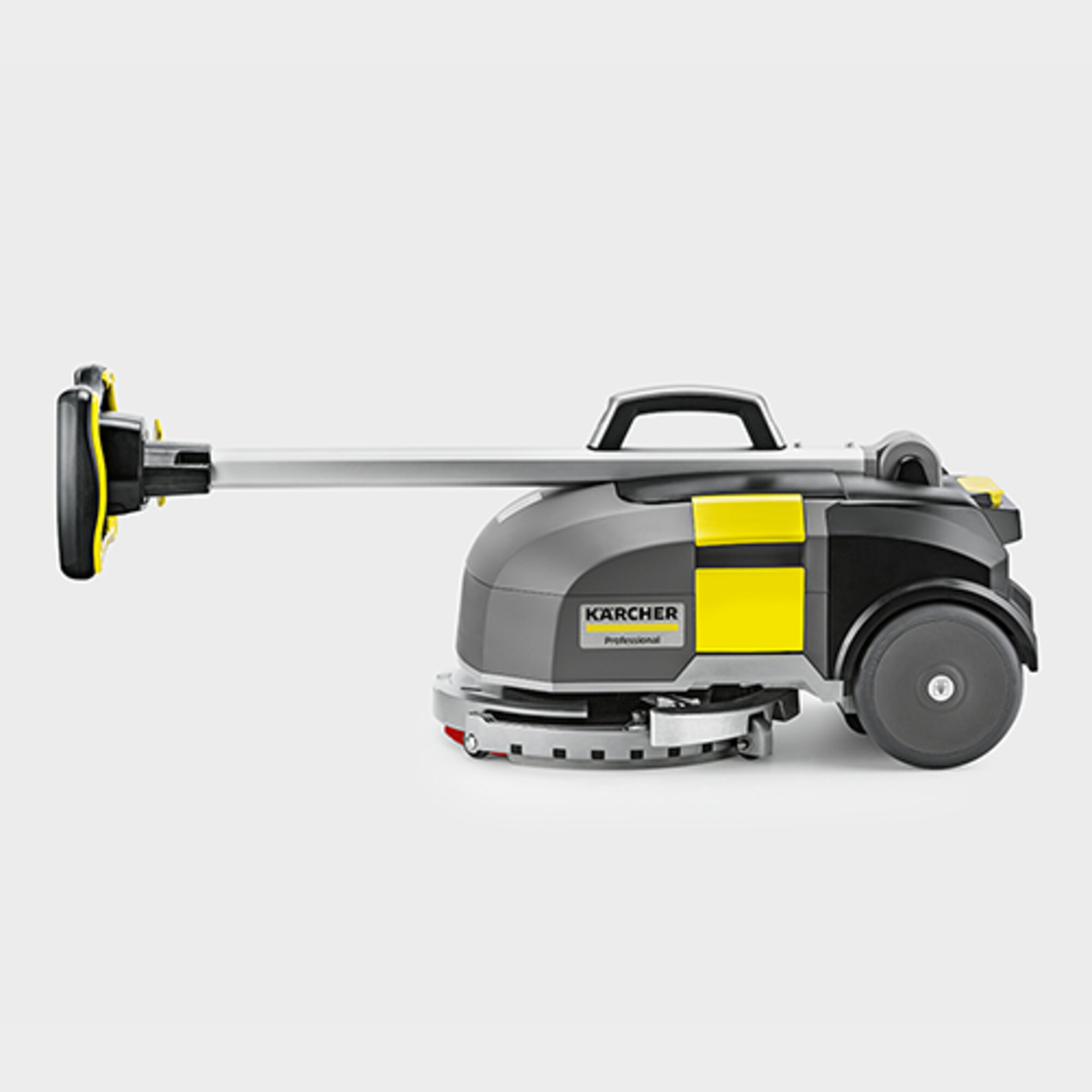 Minimal dimensions
Low space requirements for storage. Can also be transported in passenger vehicles.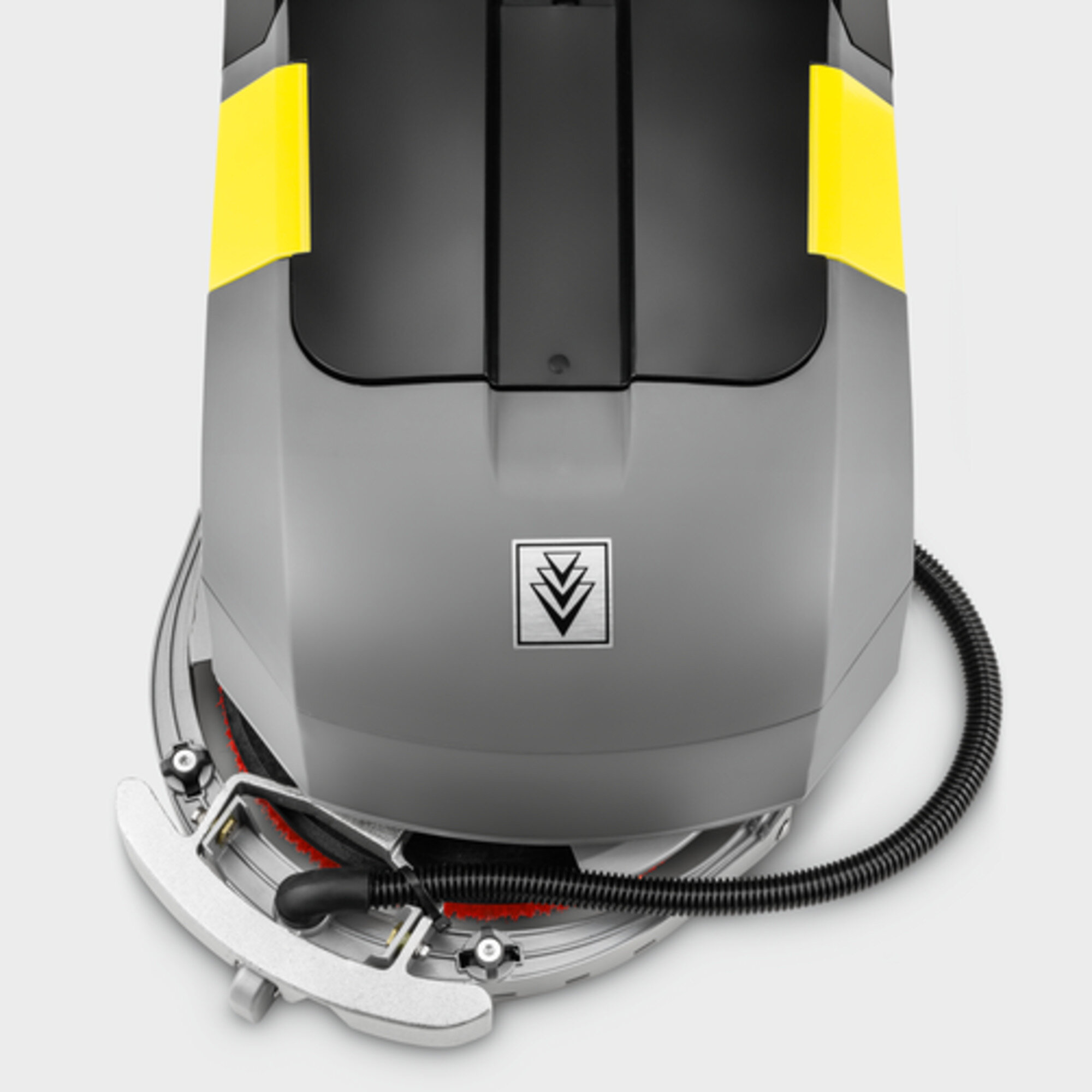 Curved squeegee
Reliable suction of water, even in tight curves. Backward suction also possible, if needed. Including soft, oil-resistant polyurethane squeegee.
Small, external battery charger, including
Easy to store.
Can be used in any power outlet.
Makes possible short charging times.
Consistently high-quality components and materials
Lock and chassis made of high-quality aluminium.
Robust, durable quality.
Economical
eco!efficiency

mode
Helps save on water and prolongs battery run time.
Saves costs through longer cleaning intervals and reduced cleaning agent consumption.
Reduces the operating noise.
Extremely compact, agile and manoeuvrable
Efficient cleaning of small and highly cluttered surfaces.
Adjustable handle makes it possible to move away from walls at a 90° angle.
Low machine weight (20 kg)
Facilitates transport.
No lift needed for use on different floors.
Can be easily stowed in a car by one person.
Specifications
Technical data
Drive type
Battery
Traction drive
Advance by brush rotation
Working width of brushes (mm)
280
Working width, vacuuming (mm)
325
Tank of fresh/dirty water (l)
4 / 4
Theoretical area performance (m²/h)
900
Practical area performance (m²/h)
600
Battery (V/Ah)
36,5 / 5,2
Battery runtime (h)
max. 1
Battery charging time (h)
3
Power supply for battery charger (V/

Hz

)
100 - 240 / 50 - 60
Brush rotational speed (rpm)
150
Brush contact pressure (g/cm²/kg)
20 / 10
Water consumption (l/min)
1
Sound pressure level (dB(A))
max. 70
Weight without accessories (kg)
19,8
Dimensions (L x W x H) (mm)
555 x 375 x 1050
Equipment
Disc brush
2-tank system
Battery
Battery charger
Transport wheels
Squeegee, curved