Puzzi

9/1 Bp battery-powered spray extraction machine
Never get your wires crossed again.
Full force – anytime and anywhere. The first professional battery-powered spray extraction machine Puzzi 9/1 Bp impresses with maximum freedom of movement, powerful performance and fibre-deep textile cleaning.
The battery-powered spray extraction cleaner Puzzi 9/1 Bp is unique worldwide, efficient, cordless and flexible. Thanks to its powerful 36 V battery, simple operation and exceptional cleaning power, even stubborn dirt can be removed from upholstery and textile materials like in the hotel and catering industry, as well as vehicle interior and building cleaning.
THE KÄRCHER
Puzzi

9/1 Bp

One machine, many applications: With our new battery-powered spray extraction cleaner Puzzi 9/1 Bp you thoroughly clean diverse surfaces and textiles such as carpets, floor coverings, chairs, lounge sofas or beanbags.

 

USED EVERYWHERE. 100% FLEXIBLE.

Simple operation, maximum mobility and effective dirt removal. The Puzzi 9/1 Bp is the ideal partner for the sustainable cleaning of areas and removal of stains on textiles. The battery-powered spray extraction cleaner is also cordless. Searching for a socket or tripping over annoying power cables are a thing of the past.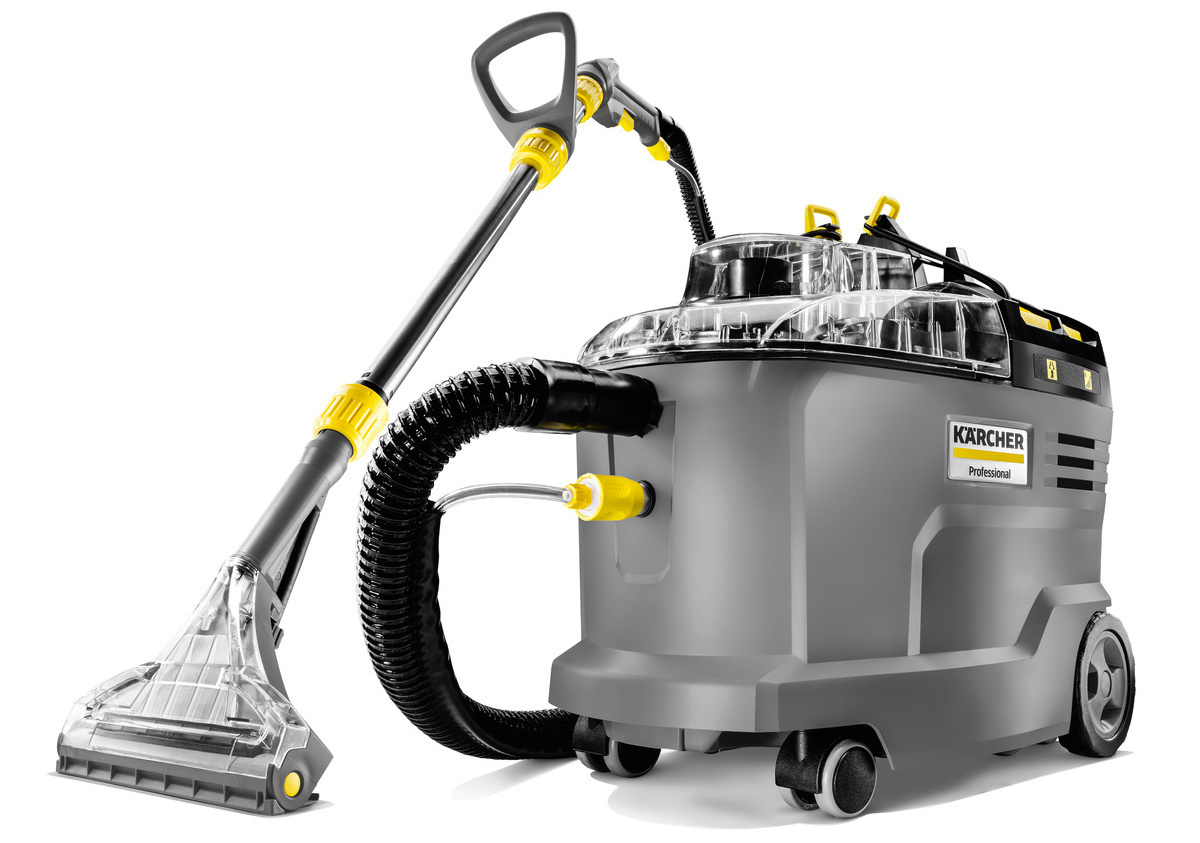 CLEAN MATERIALS – NO MATTER WHERE YOU WANT TO CLEAN.
Our Puzzi 9/1 Bp cordless spray extraction cleaner makes this possible.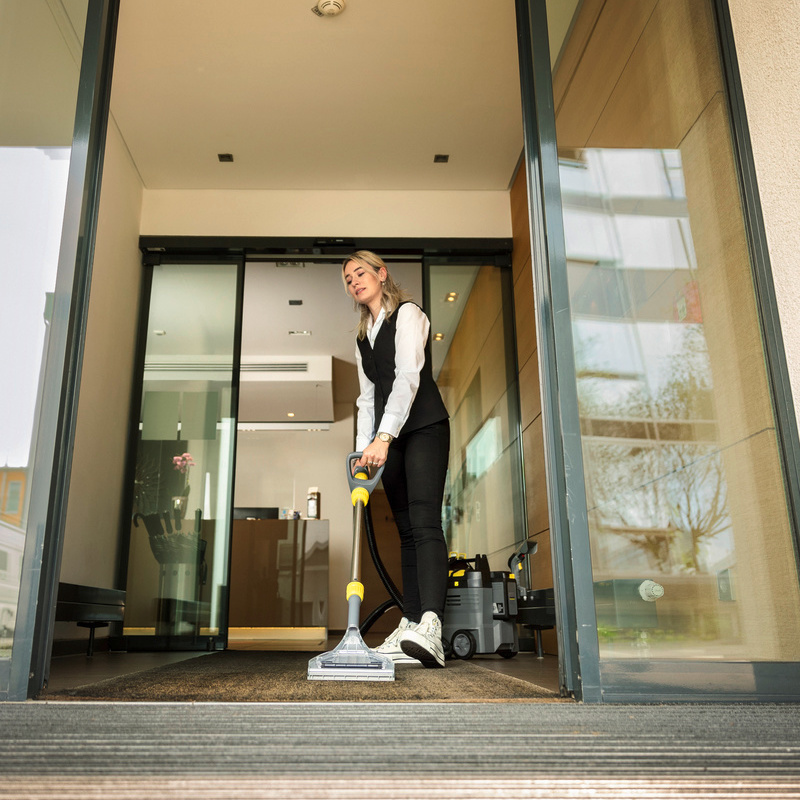 NO CABLE. WITH LOTS OF POWER
36 V Kärcher Battery Power is the powerful option for cordless cleaning without any loss in performance.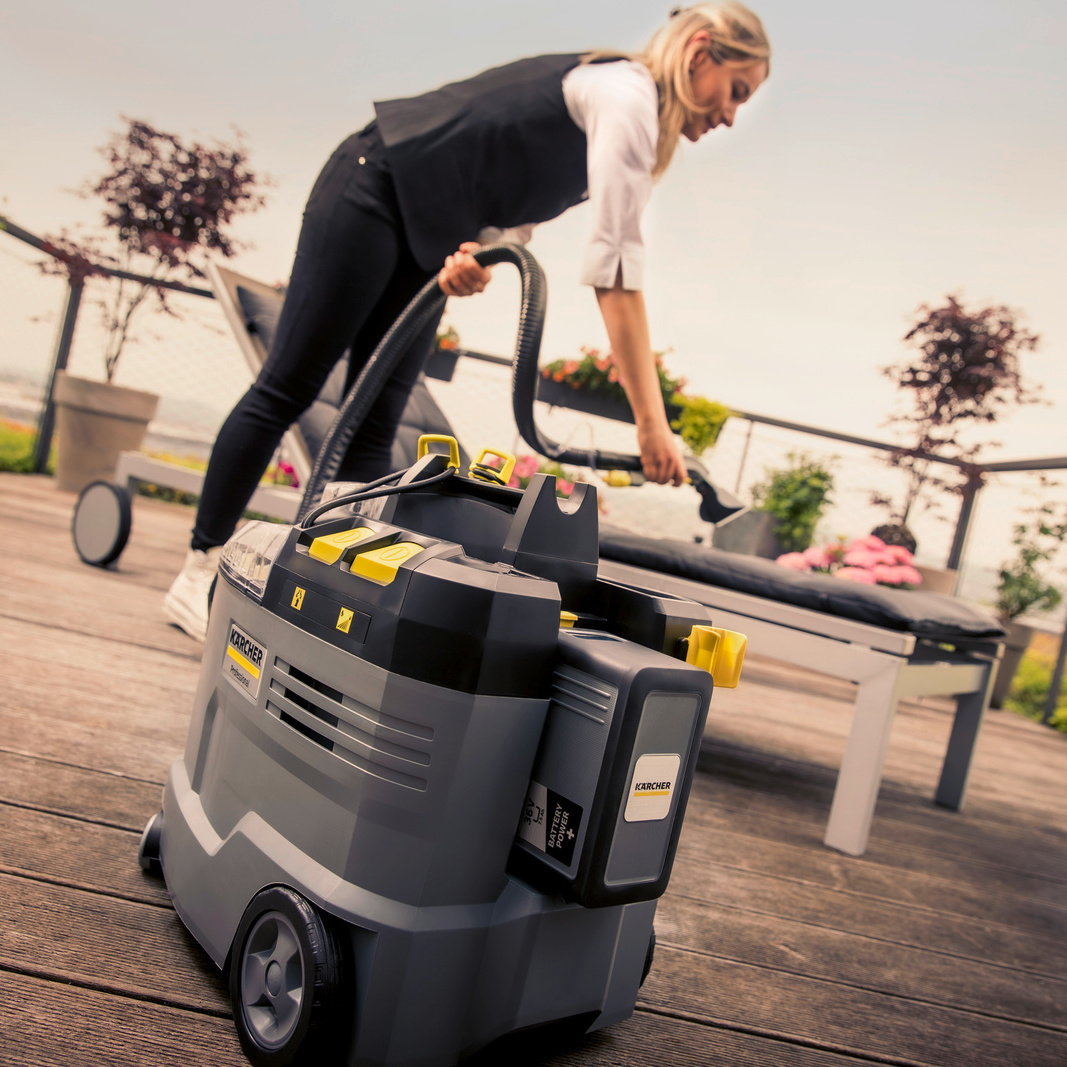 FULLY FLEXIBLE AND COMPATIBLE
The powerful 36 V battery of the spray extraction cleaner Puzzi 9/1 Bp is compatible with all Kärcher cleaning machines in the 36 V Kärcher Battery Power battery platform. Now that's what we call flexibility!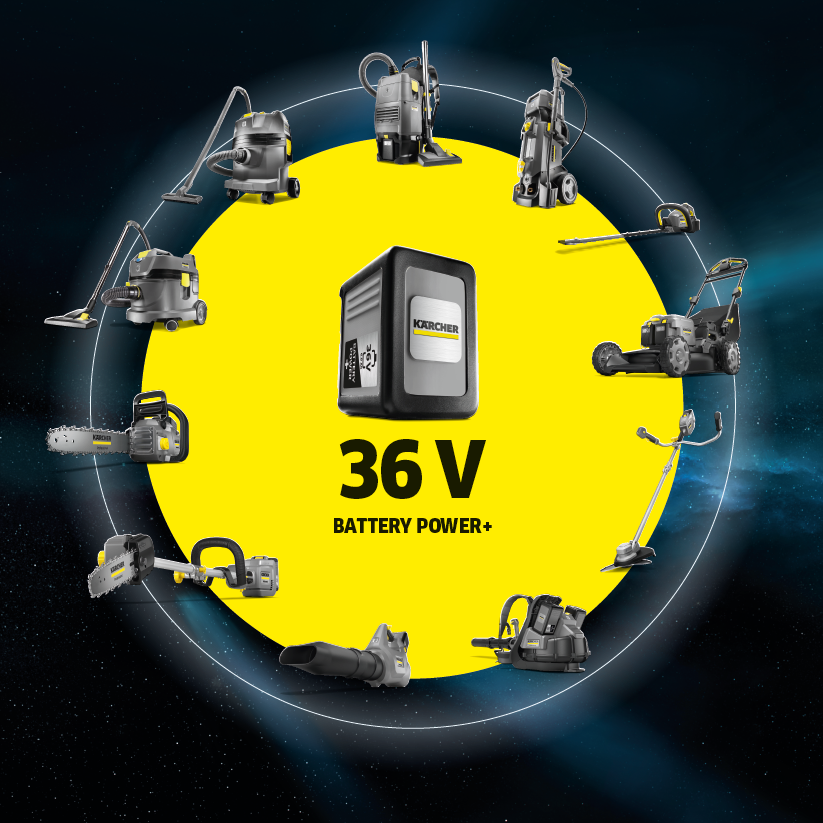 THESE ARE THE ADVANTAGES TO YOU
Powerful 36 V Kärcher Battery Power+ battery
Cordless flexibility meets powerful performance: The battery is compatible with all machines from the 36 V Kärcher Battery Power+ battery platform.
Always well informed
The "voice" from off-stage: The 36 V battery communicates with the user. It detects the machine, reports the runtime for spraying or vacuuming and is even water-resistant should the machine come into contact with water.
Durable, robust design
The compact and resistant machine design, the spray pump that is resistant to cleaning agents as well as the powerful turbine of the Puzzi 9/1 Bp, are extremely durable, thus also ensuring high efficiency.
Thorough fibre-deep cleaning
All that remains is the feeling of freshness and cleanliness: With the battery-powered spray extraction cleaner Puzzi 9/1 Bp you clean your textiles extremely thoroughly and hygienically down to the deepest fibre.
Superb return suction power
The Puzzi 9/1 Bp cleans not only effectively, but also impresses with its powerful suction power. This means that the textiles are only slightly damp and can be used again quickly.   
Simple operation
Whether it is large power buttons, an extra-large filling port or the practical 2-in-1 tank system – the Puzzi 9/1 Bp impresses with its simple operating concept.
Safe and dry transport
You and the surrounding area stay dry: Even when the water tank is open, a separate spillover guard protects against any fresh water spilling during transportation.
CLEANING EVERYWHERE – OVERVIEW OF THE PERFORMANCE FEATURES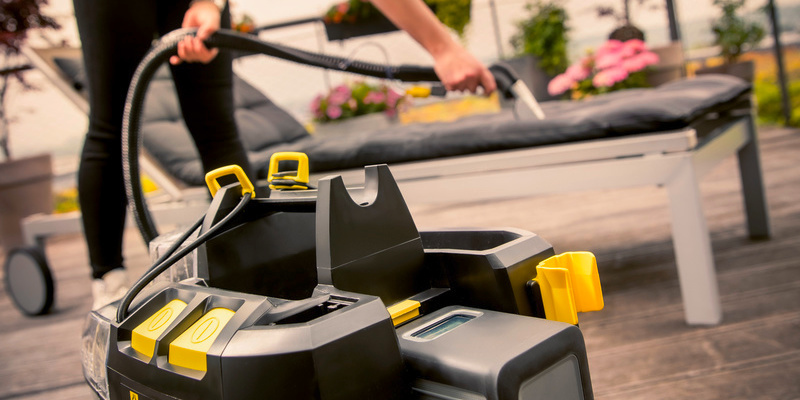 One machine, two functions: Spraying and vacuuming with one machine
With the Puzzi 9/1 Bp you spray the cleaning agent directly onto the area to be cleaned and then vacuum the loosened dirt as well as the cleaning agent. Depending on the level of contamination, this can be done in one step, i.e. simultaneous spraying and vacuuming, or in 2 steps - spray, allow to react and then vacuum.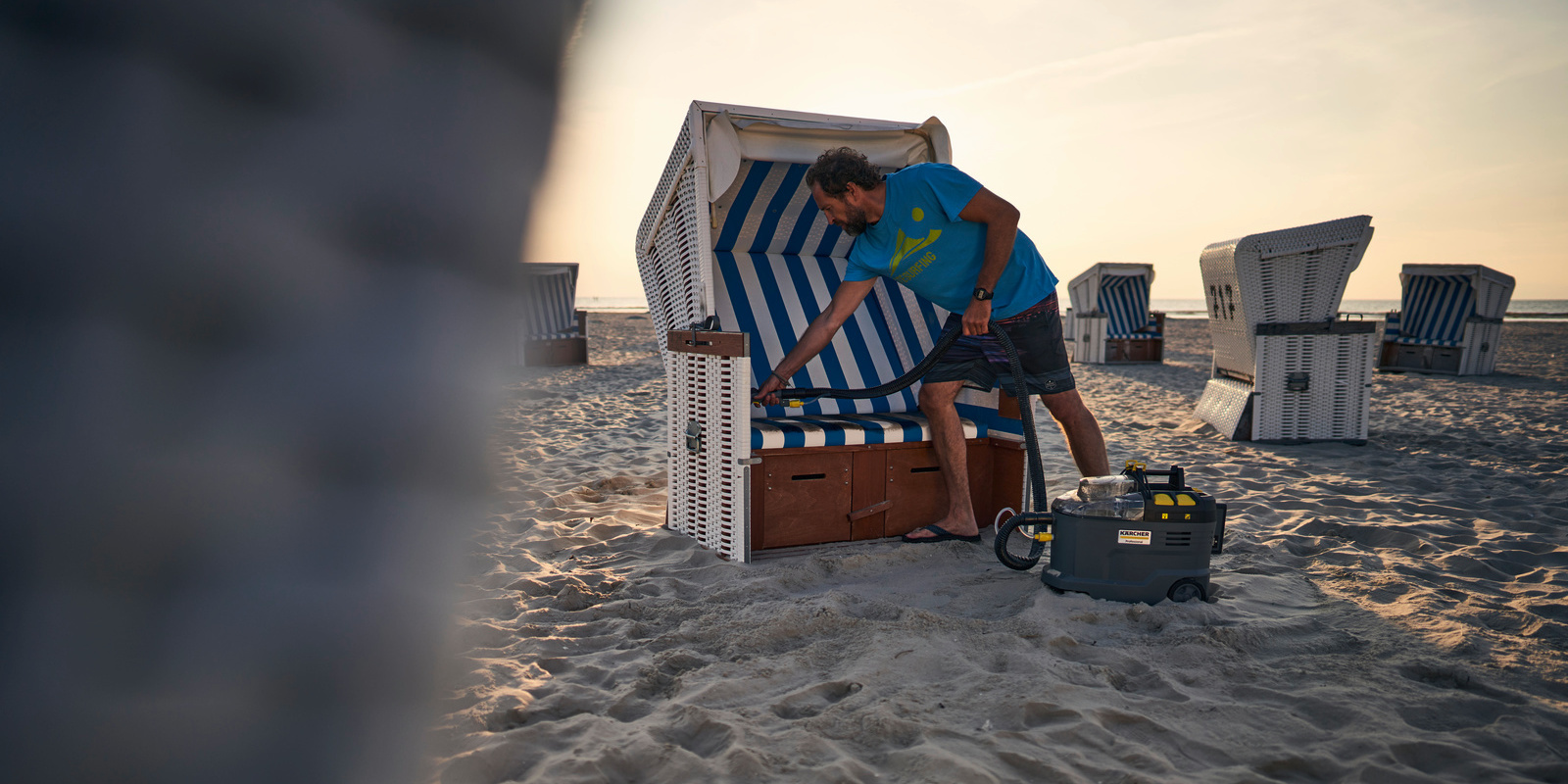 Powerful 36 V battery
Cordless freedom of movement for deep cleaning, wherever textiles require deep cleaning.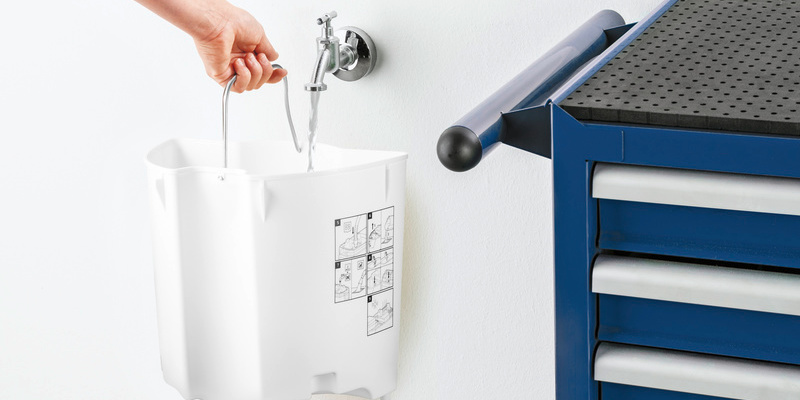 Quick in and out
Filling and emptying were never so easy: With the smart 2-in-1 water bucket you fill the fresh water from the tap, mix in cleaning agent and simply pour the mixture into the tank. After cleaning the dirty water can be easily emptied without great effort.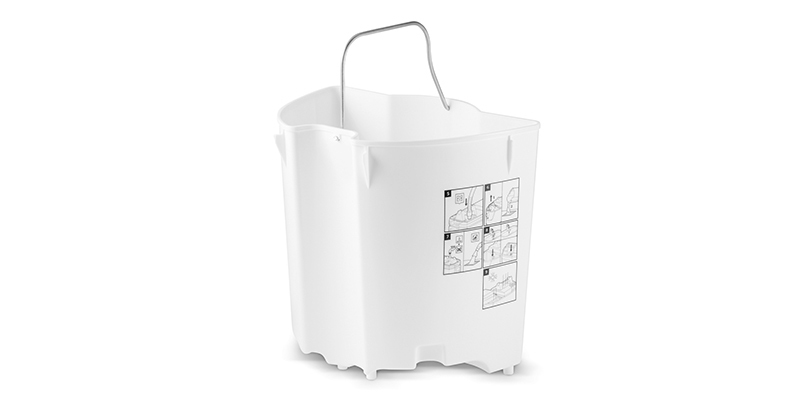 Little reminders
Always have everything in view: There is a quick reference guide with maintenance steps on the detachable 2-in-1 tank.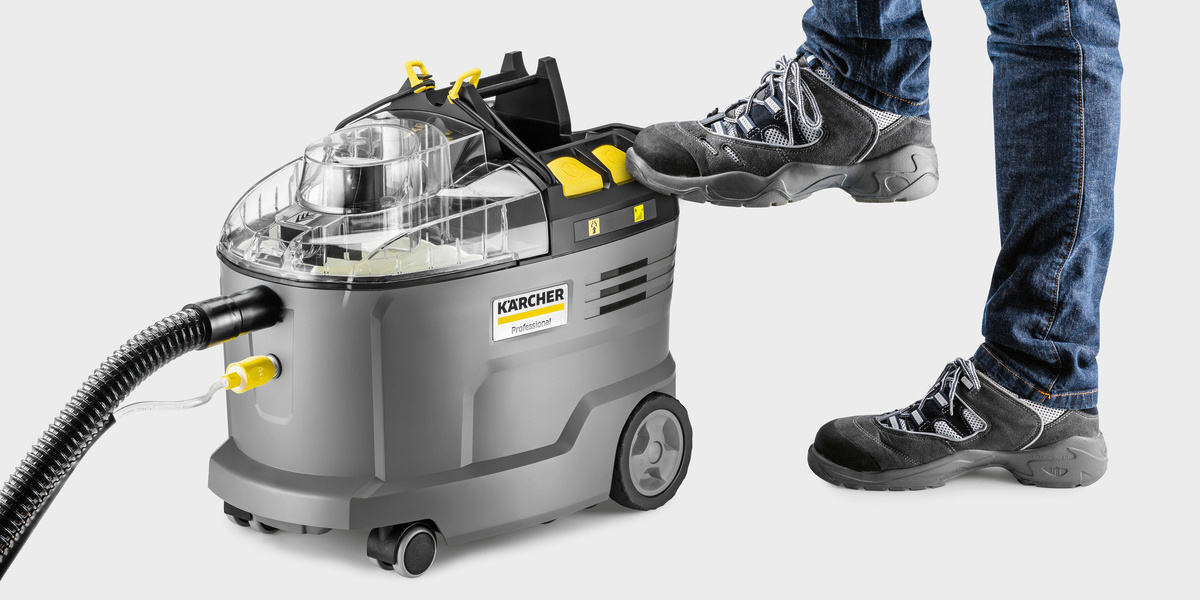 Very simple operating concept
The spray and vacuum function can be switched on and off with a large pushbutton. This can also be done by foot without having to bend over.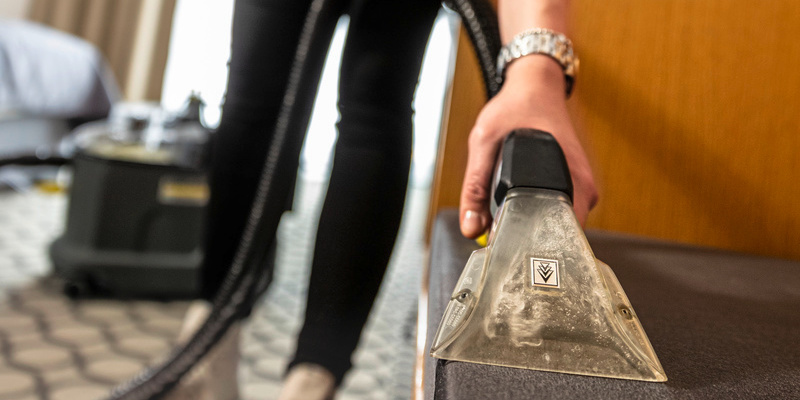 Always know what's going on
Thanks to the transparent window of the Kärcher Puzzi you can monitor the dirt particles en route from the upholstery and floor nozzle to the machine lid via the handle.
OVERVIEW OF TECHNOLOGY
Comprehensive equipment, high level of flexibility and location-independent cleaning performance characterise the Kärcher Puzzi 9/1 Bp. In everyday use the world's first cordless carpet cleaner enables complete mobility and flexible cleaning directly on site thanks to clever technology.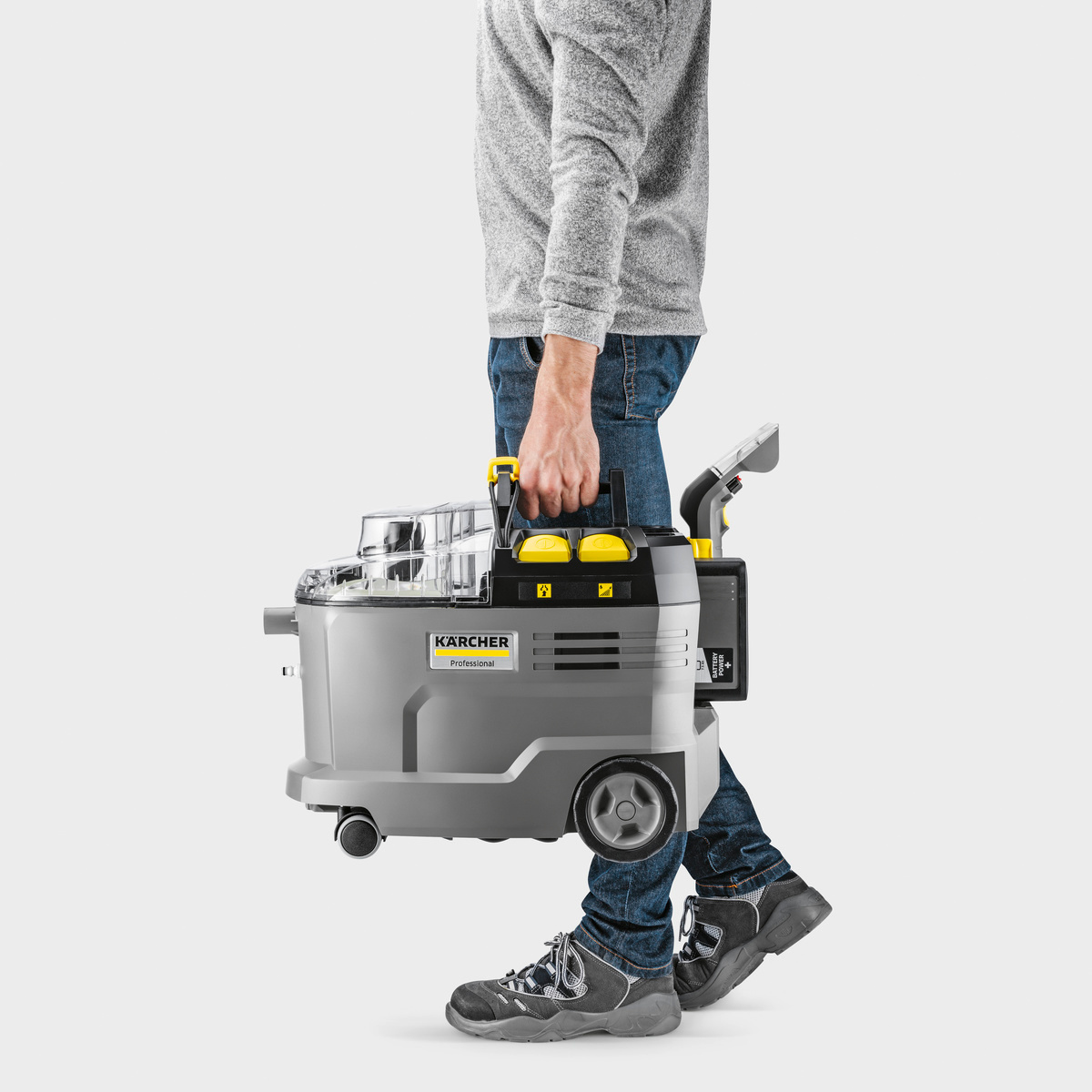 Mobility
Ergonomic carrying handle
Comfortable, one-handed transport
Conveniently well-balanced machine
Suction tube holder integrated in carrying handle for secure and convenient transport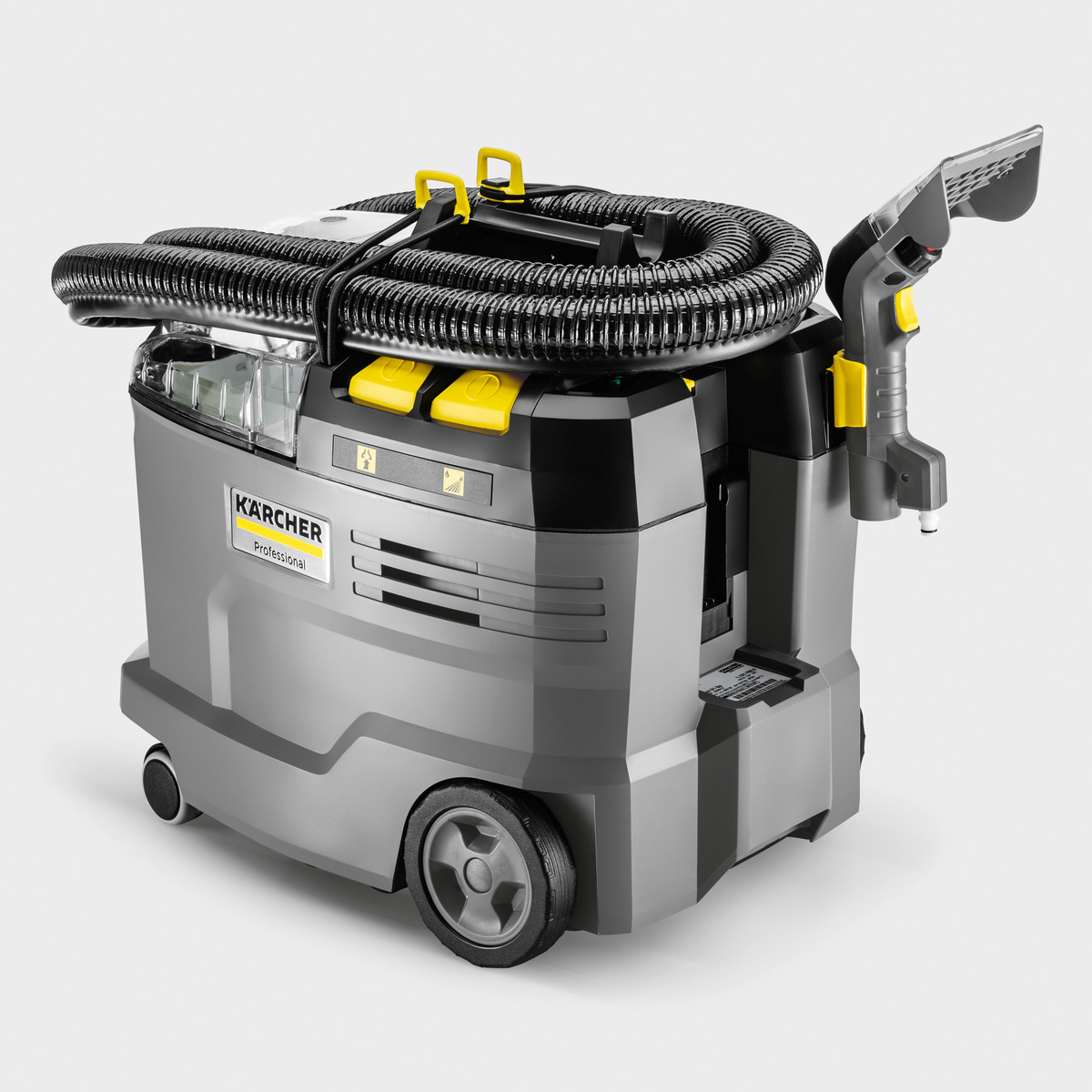 Compact design
Durable, robust machine design
Long service life ensures high efficiency
Robust and hard-wearing diaphragm pump
Two large buttons operated by hand or foot for convenience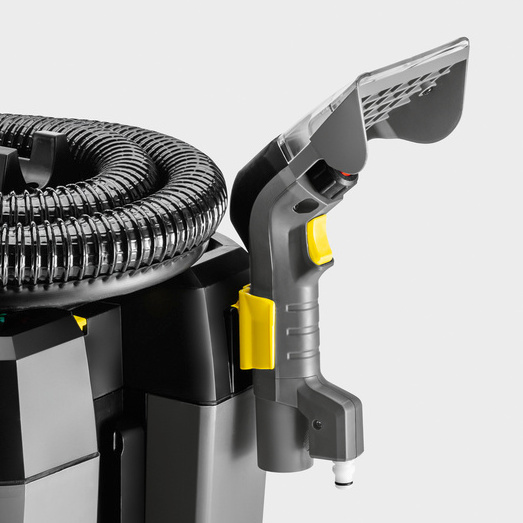 Other benefits
Ergonomically designed and extra-short upholstery nozzle
Ideal for use in tight spaces (e.g. vehicle interiors)
Ergonomic design
Comfortable handle and good to the touch


MADE BY PROFESSIONALS FOR PROFESSIONALS – FOR WHOM IS THE
Puzzi

9/1 Bp SUITABLE?

The Puzzi 9/1 Bp is suitable particularly for professional use wherever a textile (such as a cushion or carpet) requires deep cleaning. The independence of sockets makes it possible for industrial users to also clean textiles in unusual places quickly and efficiently.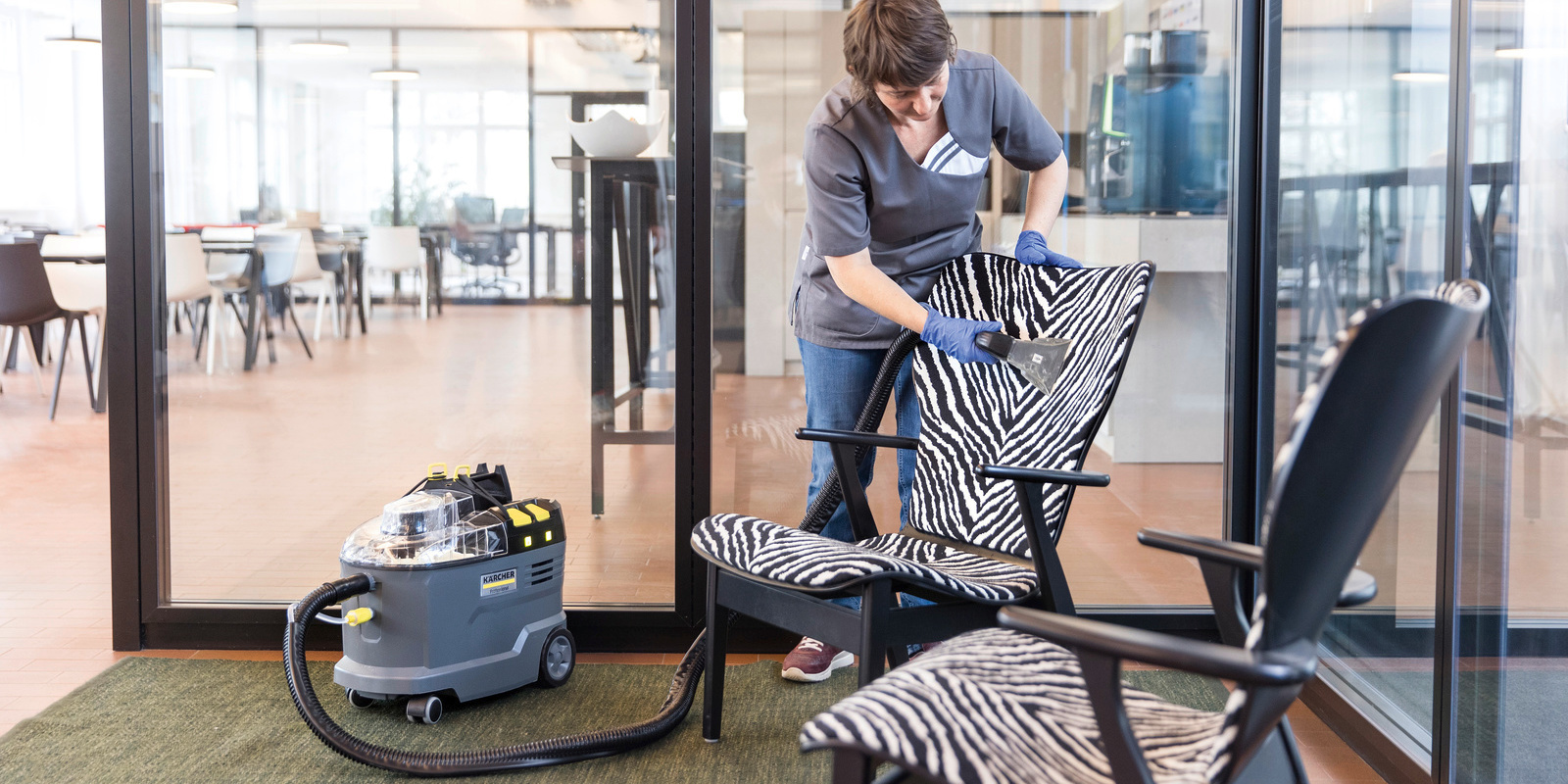 Building service providers
Professional cleaning of all textiles in representative areas such as reception, meeting rooms and conference rooms
Flexible and cordless upholstery cleaning also on the terrace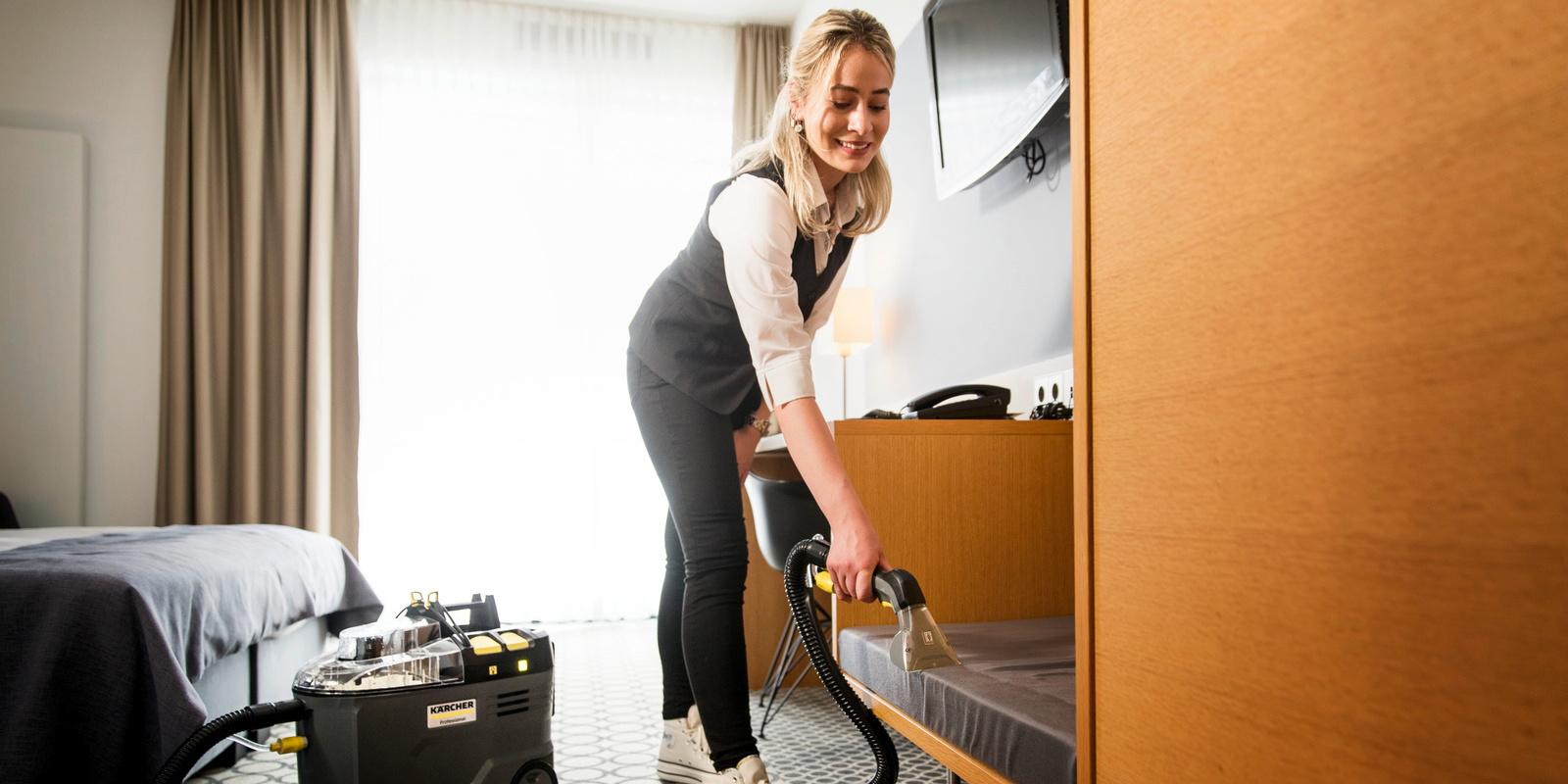 Hotel and hospitality
Professional cordless upholstery cleaning for all types of textiles, regardless if its carpet or upholstery.
Powerful stain removal also possible on sensitive textiles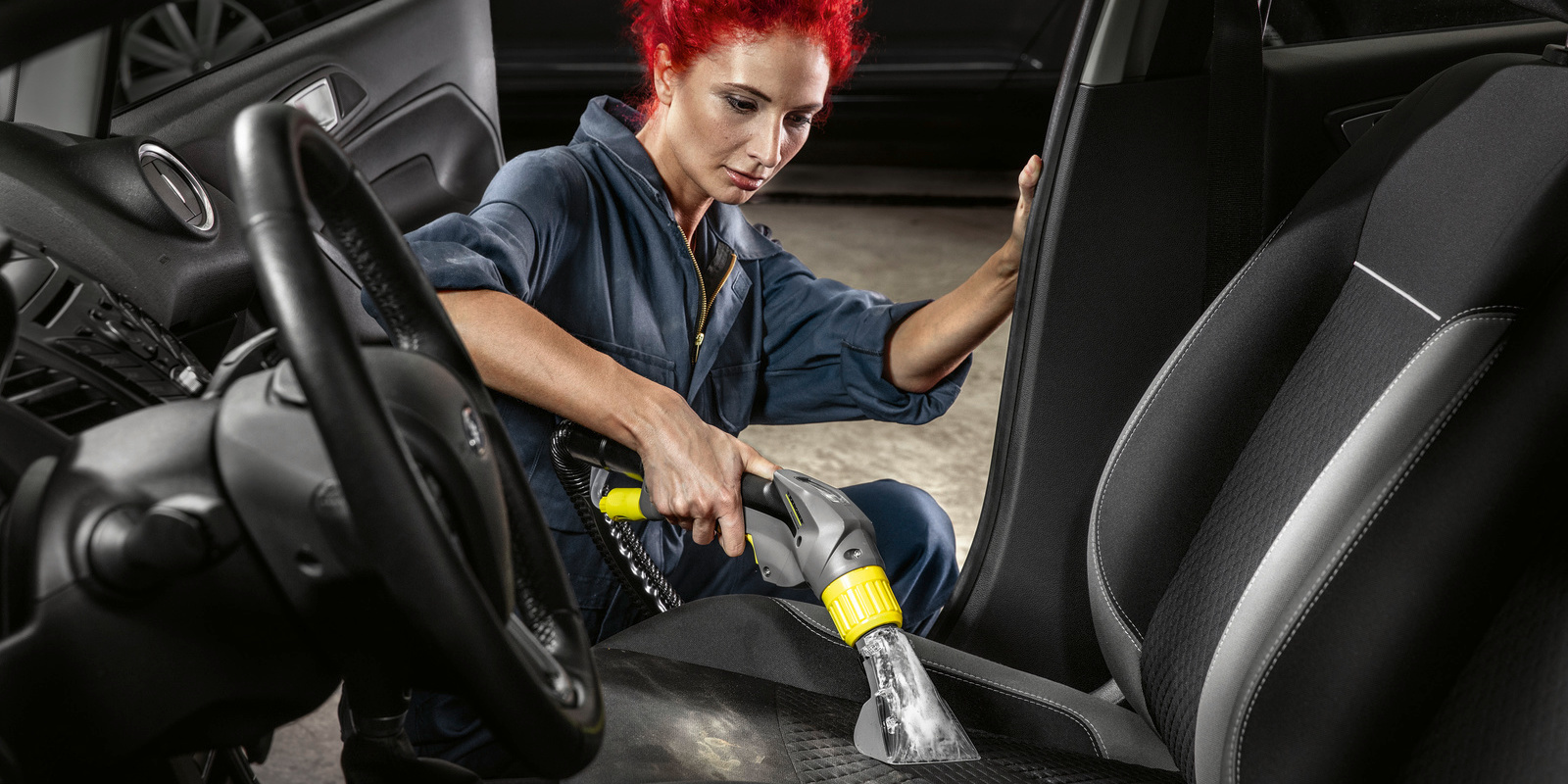 Automotive
Professional upholstery cleaning in vehicle interior cleaning
Removal of coffee stains and also ketchup
Professional quick and cordless upholstery cleaning, also in the car park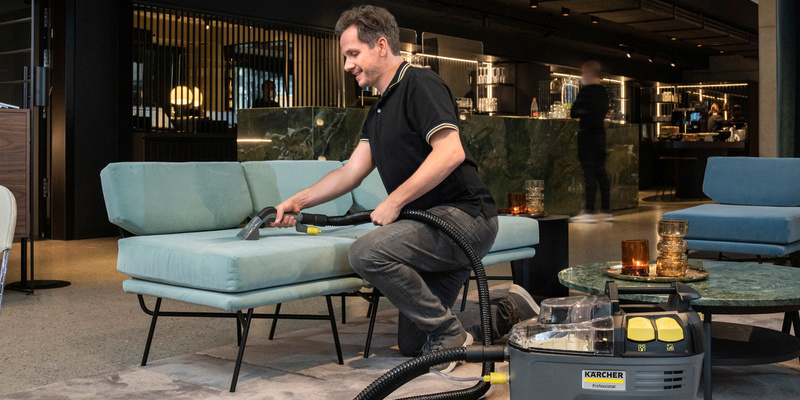 Restaurant and catering
Professional cleaning of chairs and all kinds of upholstered furniture
Professional removal of all stains whether it's coffee and juice, red wine or beer, ketchup or butter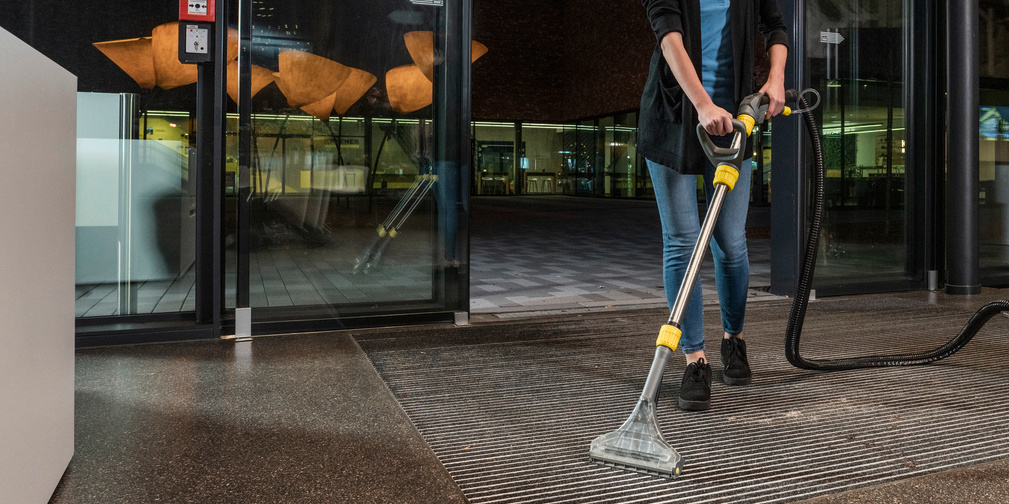 Public service
Cleaning of dust control mats and door mats in entrance area
Cleaning of upholstered chairs in conference and meeting rooms
Cleaning of chairs in offices and meeting rooms