CARB Compliant Pressure Washers
What is CARB Compliance?
In order for a Small Off-Road Engines (SORE), primarily lawn, garden, and other small off-road equipment, to be sold in California, they must be certified CARB Compliant. It is not up to the end-user to test emissions or certify, but rather, the manufacturers are responsible for testing and certification on their engines and equipment. The manufactures must conduct and record extensive testing, registering with both the EPA and CARB and then submitting the required documents and paperwork of the results. If passed, the manufacture receives a Certificate of Conformity from the EPA and an Executive Order from CARB. The engines must then be labeled before sale into California.
CARB History
The California Air Resources Board (CARB) was formed in 1967 by Ronald Reagan in response to the smog and pollution problems plaguing southern California in particular. Initially gathering data and monitoring air pollution, after the Clean Air Act in 1970, CARB was broadened with enforcement authority to regulate emissions and other types of pollutants.1
1) https://ww2.arb.ca.gov/about/history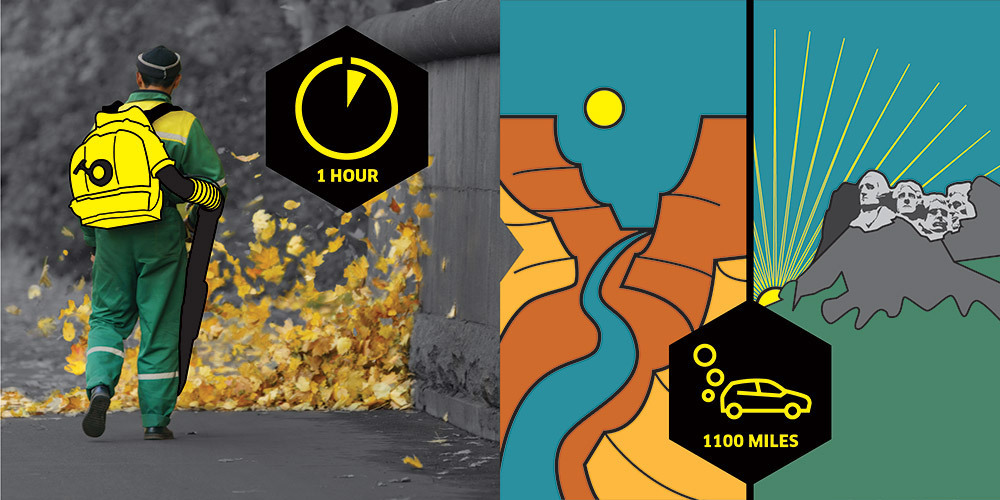 What are the details of CARB & SORE Emission Standard?
Small in size, but large in pollution. By 2031 it is projected that without intervention pollution from SORE equipment will be nearly double of passenger cars.
Engine emissions can contain many pollutants that are harmful to the environment and our health. SORE emissions include a variety of pollutants.2
Hydrocarbons (HC) – Form ground level ozone or smog
Particulate matter (PM) – Cause respiratory damage
Nitrogen oxides (NOx) – Form ground level ozone and acid rain
Carbon monoxide (CO) – Poisonous
Carbon Dioxide (CO2) – Greenhouse gas
2) https://pressurewashr.com/what-is-carb-compliant
Who does this impact?
I don't live in California. How does CARB Compliance impact me?
Currently there are 14 states and the District of Columbia that have adopted California's overall low-emission clean car standards3 and by the end of 2021 there were 9 states with outdoor power equipment/SORE related bills introduced. Historically, the Federal EPA standards have followed California by a few years. At this time, California is the only state with signed legislation regulating SORE emissions.4
Which products are impacted by CARB Compliance?
Generally speaking, non-electric, gas engine equipment are impacted by CARB compliance. Commonly referred to as small spark-ignition engines (SORE), are engines at or below 19 Kw or under 25HP. Typically pressure washers, lawn & garden equipment, small motorbikes and similar gas-engine equipment. Current California law also mandates that by model year 2028 (2028 for generators and large engine pressure washers), SORE emission standard will be set to zero.5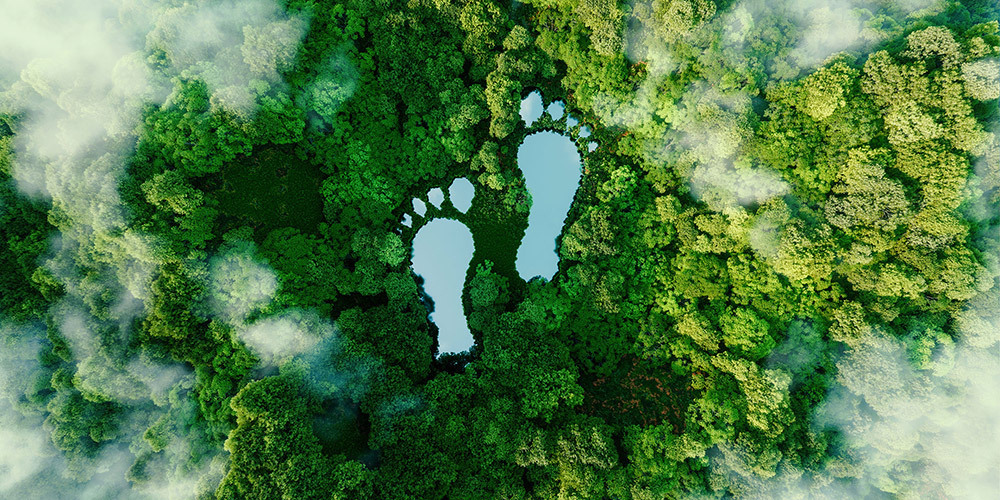 3) https://news.bloomberglaw.com/environment-and-energy/states-adopt-california-car-rules-amid-national-standards-debate
4) https://ceta.org/news/sore-2021
5) https://ww2.arb.ca.gov/news/carb-approves-updated-regulations-requiring-most-new-small-road-engines-be-zero-emission-2024
Why choose CARB compliant pressure washers?
What are the benefits of a CARB compliant pw? Beyond environmental stewardship, lower or even zero- emission equipment means breathability improves for operator. Emissions from the use Non-CARB equipment are greater and over-time can cause headaches, asthma, and heart problems for the user.
Some states even offer incentives or grants to support the transition to zero-emission equipment. California is targeting professional landscapers with their Clean Off Road Equipment project (CORE) to provide vouchers and grant incentives to small businesses to purchase zero-emission small off-road equipment.6
6) https://ww2.arb.ca.gov/our-work/programs/clean-off-road-equipment-voucher-incentive-project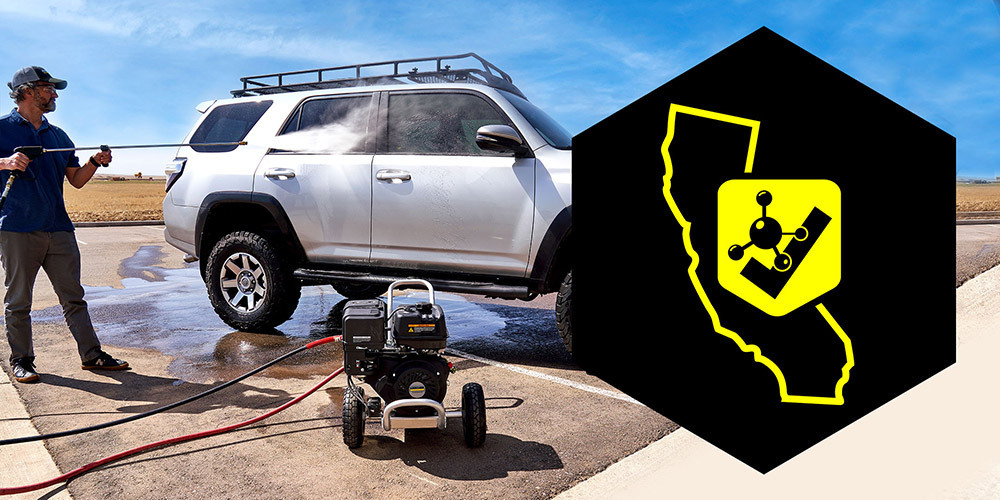 Is your Kärcher Pressure washer CARB compliant?
Electric pressure washers are not impacted by CARB regulations since these regulations focus on the emissions from gas-powered equipment. Kärcher has many CARB compliant gas pressure washers available today, including the machines listed below.
Recommended CARB Compliant Kärcher Pressure Washers
Talk to a Local Kärcher Dealer
Your local Kärcher dealer can help you find a pressure washer that meets your CARB compliance needs. Click the button below to find a dealer nearest you.