Hot Water Pressure Washers
Hot water pressure washers from Kärcher are designed to blast away the toughest oil and grease stains on all types of surfaces. Select from electric-powered or gas/diesel-powered models.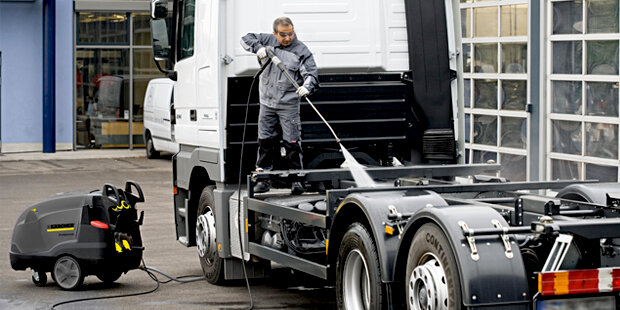 Kärcher electric hot water pressure washers remove grease and grime. Their low emissions and reduced noise level allow cleaning in more sensitive outdoor applications.
Kärcher gas/diesel hot water pressure washers are engineered for removing grease, grime, oil, paint stripping and other tough outdoor cleaning applications.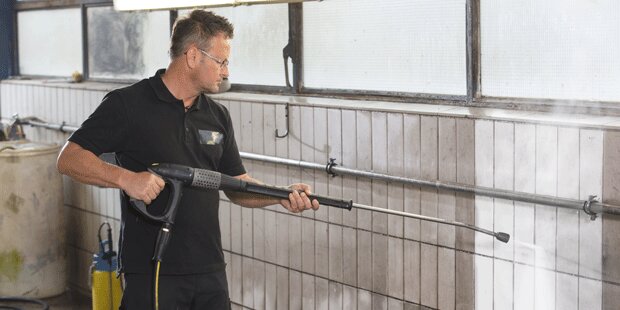 Kärcher's hot water generators provide on-demand hot water – perfect for removing grease, grime and oil. All cabinets are electric powered, and most models are ideal for indoor use when users need a heated pressure washer.