Our History, Our Future.
From one innovative engineer to a team of more than 12,000 worldwide, our road from yesterday to today is rich with history. Still a family-owned company to this day, Kärcher's growth over the past 83 years proves that mirroring the past while evolving with technology puts us at the forefront of the future.
1935-1938
A brand is born.
Alfred Kärcher, an ambitious young engineer at the age of 33, founded the company known today as Kärcher. His innovative designs garnered a loyal following in the German aircraft industry, most notably, by Lufthansa. Kärcher's petrol-driven hot air blower and patented caterpillar tube were used to heat aircraft engines in winter, a common problem in the industry. Features like rugged design, easy transportation and low-maintenance made his machines an instant success and laid the groundwork for the standards we hold our products to today.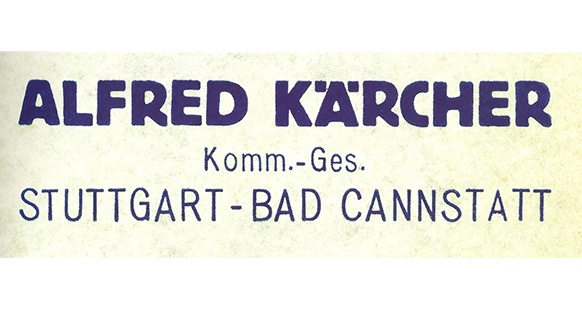 ---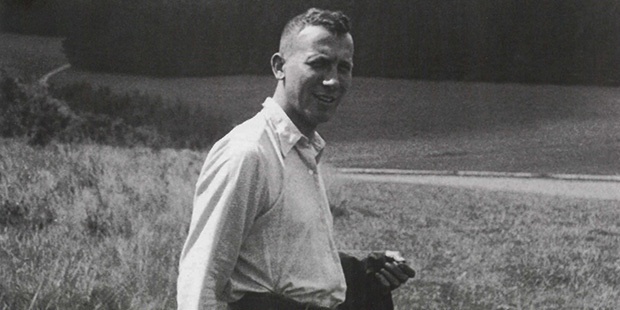 Then
Alfred Kärcher as a young engineer (1935).
---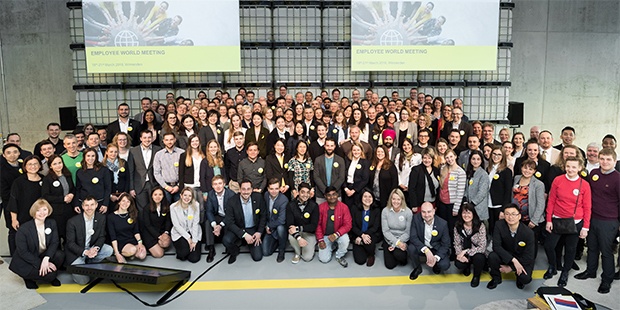 Now
Employee World Meeting in Winnenden, Germany (2018).
1939-1948
From single factory to worldwide headquarters.
As business continued to grow and with 120 employees in tow, Alfred Kärcher relocated company operations to a former pharmaceutical factory in Winnenden, Germany, a city still home to Kärcher worldwide headquarters. Despite the building's grandeur and the company's rapid growth, Alfred Kärcher emitted a family atmosphere, living on-site and socializing with his employees in the surrounding gardens.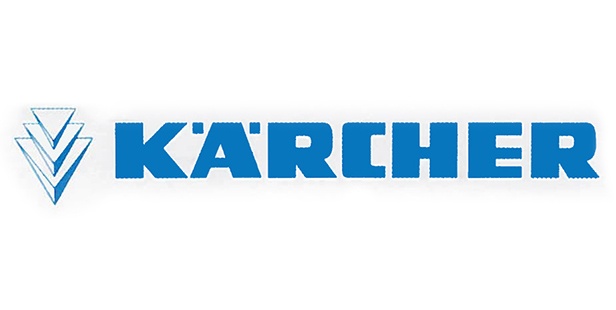 ---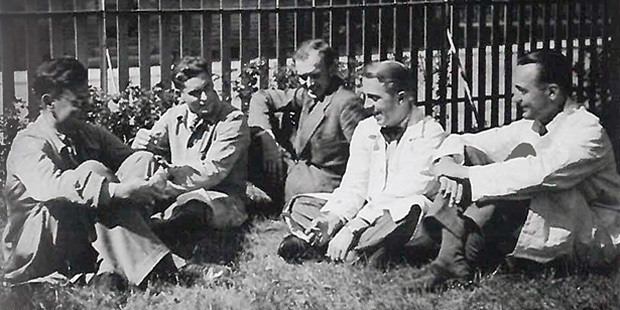 Then
Commercial and technical employees (the latter wearing white lab coats) enjoyed spending their lunch break in the gardens (1939).
---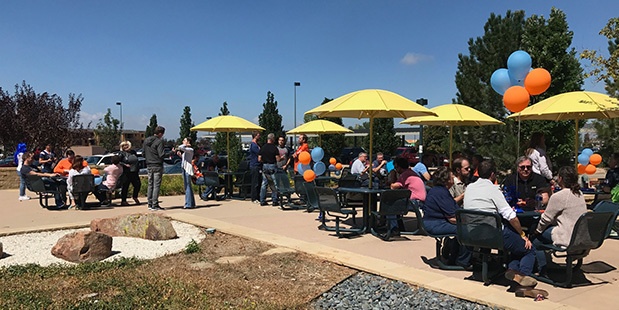 Now
Employees at Kärcher's North American headquarters in Denver, Colorado, gather for an outdoor barbeque and festivities (Summer 2018).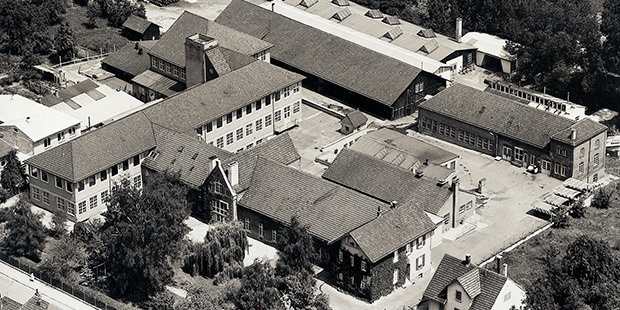 Then
Alfred Kärcher took over the buildings of a former chemical and pharmaceutical plant for Kärcher's first factory in Winnenden, Germany (1939).
---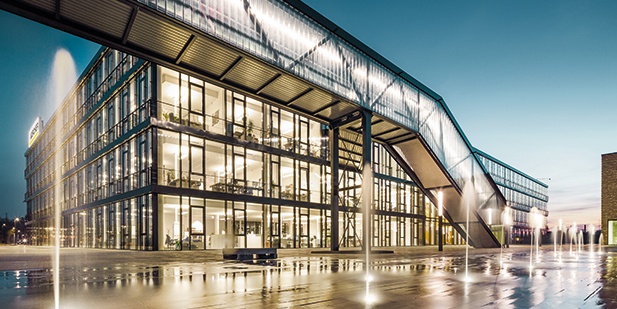 Now
Winnenden is still home to Kärcher's state-of-the-art manufacturing facility and worldwide headquarters (2018).
1949-1958
From industry boon to baby boom.
Alfred Kärcher's late forties were perhaps his most eventful years. In 1949, he met Irene Herzog, whom he married and had two children with. While his family grew, business flourished and in 1950, Alfred Kärcher developed the first European hot water high-pressure cleaner. Numerous revisions and improvements were made to his original design, and by 1958, Kärcher became known as an industry leader after the release of the DS 59 pressure washer.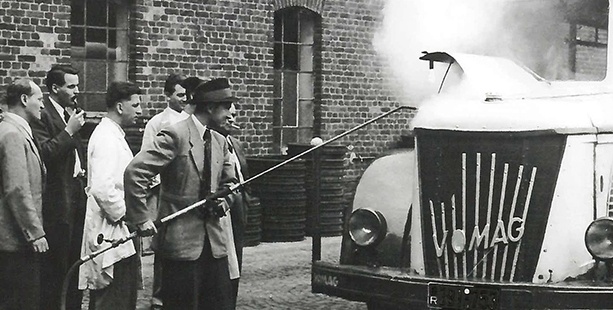 ---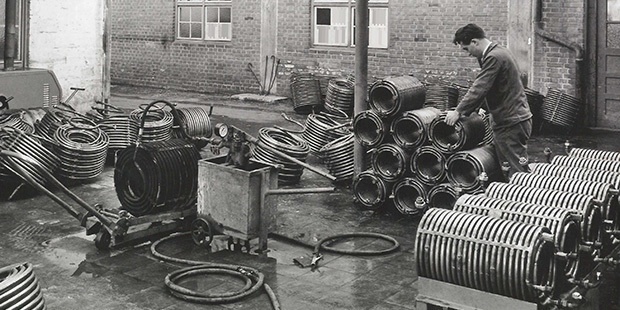 Then
Assembly preparation and leakage tests of treble heating coils for the DS 59 steam cleaner in Winnenden, Germany (1958).
---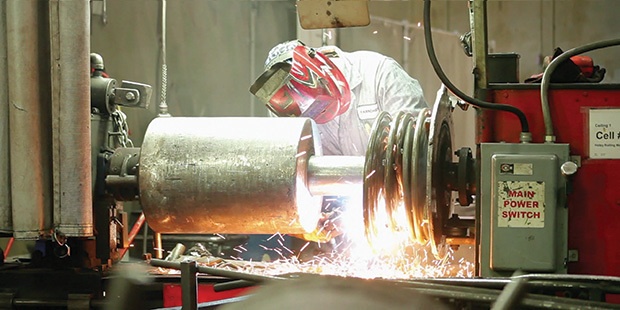 Now
A welder fabricates coils for modern day pressure washers in Kärcher's Camas, Washington plant (2015).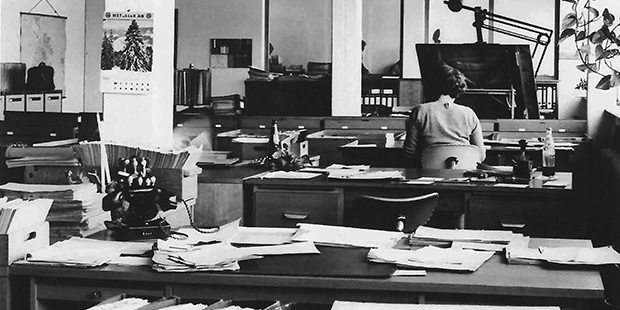 Then
Engineering department in Winnenden, Germany (1969).
---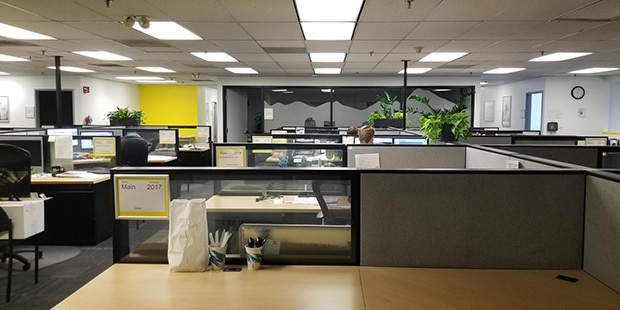 Now
Engineering department in Englewood, Colorado (2018).
1959-1968
Shaping corporate culture: Irene's legacy.
After his death at the age of 58, Alfred Kärcher's wife, Irene, committed to continuing her late husband's legacy and assumed ownership of the company. Her drive, understanding of human nature and business sense were instrumental in the values Kärcher implements to this very day. Beloved by her staff and respected for her diversification strategy, she grew the company to launch international subsidiaries and expanded the product line to offer heaters, steam generators, building cladding and hollow plastic vessels by the 1960s.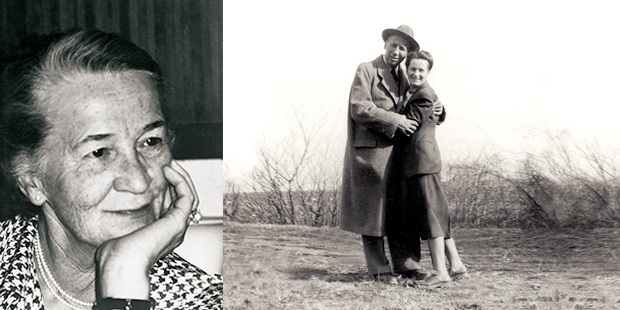 ---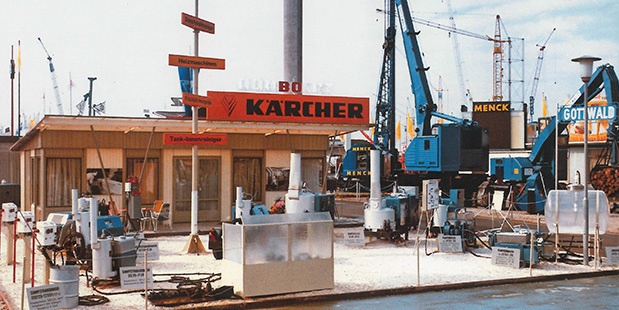 Then
Kärcher presents new and innovative products at the Hanover Industrial Fair in Germany (1960).
---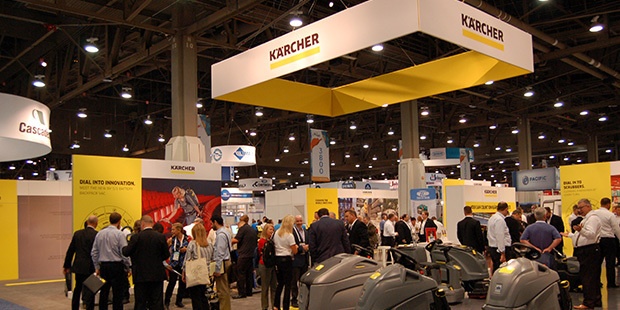 Now
Kärcher North America exhibits floor care equipment at ISSA in Las Vegas, the largest cleaning exhibition in the world (2017).
---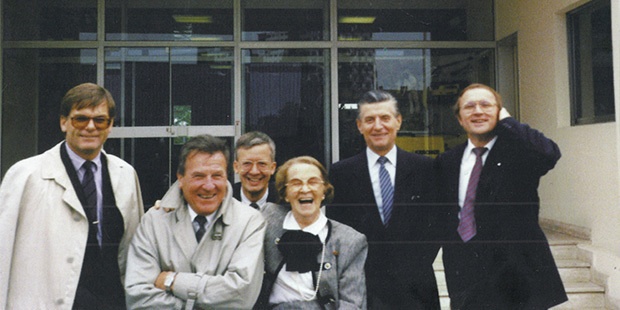 Then
From left to right: Roland Deibler, Dr. Rolf Jauch, Johannes Kärcher, Irene Kärcher, Hermann Haug, and Roland Kamm (1983).
---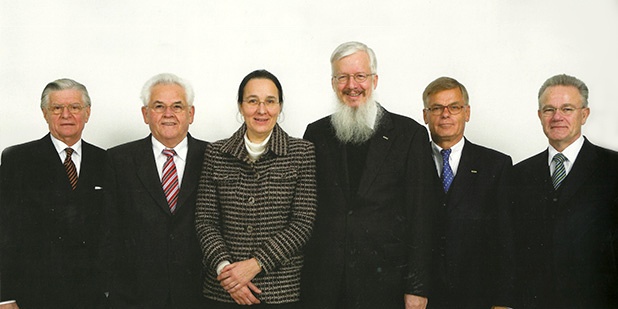 Now
From left to right: Hermann Haug, Manfred Maus, Susanne Zimmerman von Siefart, Johannes Kärcher, Roland Deibler, and Professor Hans-Jörg Bullinger (2010).
1969-1982
Yellow is the new black.
With fifteen years running the company under her belt, Irene Kärcher decided to rethink their corporate strategy by streamlining its product line and focusing only on high-pressure cleaners. Additionally, she changed the company's signature color to the iconic yellow seen around the world today. These daring decisions soon paid off, and by the late seventies, Kärcher's turnover increased fivefold. In 1979, nearly thirty years after the launch of Kärcher's first pressure washer, the 100,000th pressure ran off the assembly line. Business was booming, and in 1982, Kärcher came to the United States to found the site of its North American headquarters.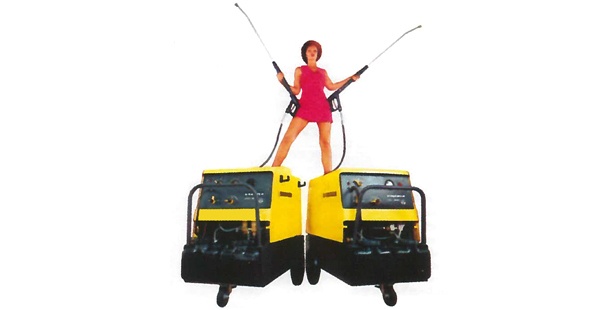 ---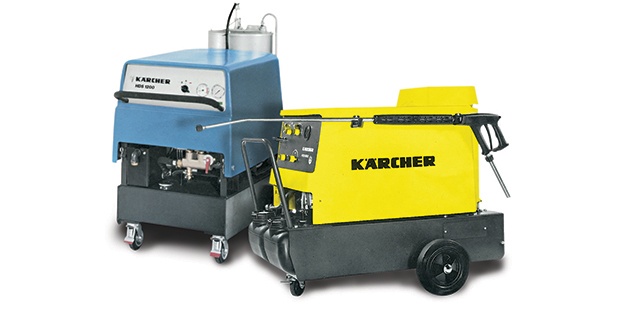 Then
Kärcher bids farewell to hammered blue and launches its machines on the market in the now-iconic Kärcher yellow (1974).
---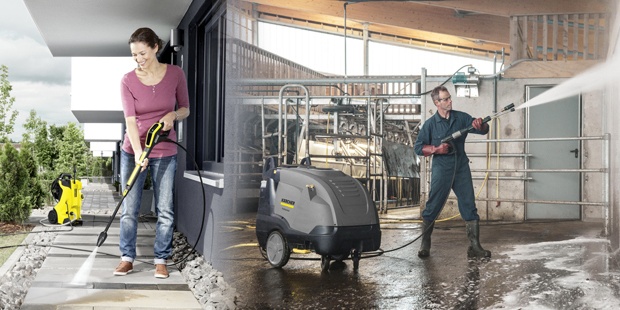 Now
Kärcher consumer pressure washers are still yellow to this day, while our professional line wears anthracite accented with yellow touch points.
1983-1993
A household name.
Continuing its success in the cleaning industry, Kärcher introduced the world's first portable high-pressure cleaner for private households. For Kärcher, this represented a successful entry into the consumer market and afforded further expansion of cleaning solutions, with the introduction of the first scrubber drier in 1987. Following Irene Kärcher's death in 1989, her children, Susanne and Johannes, overtook company operations and launched Kärcher's debut in floor care with sweepers, extractors and wet/dry vacuum cleaners.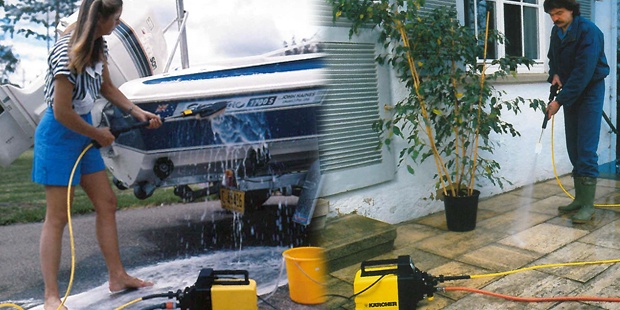 ---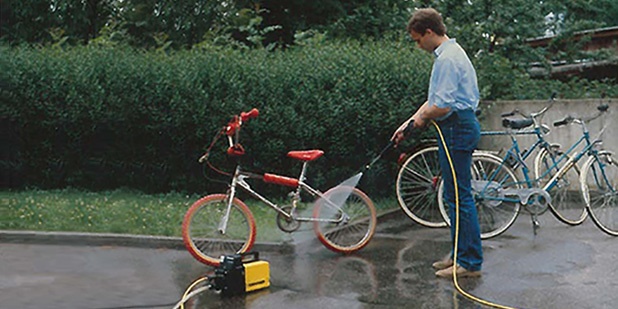 Then
Kärcher launches its first pressure washer for private households, used for cleaning brick, stone, lawn equipment, cars, bicycles and more.
---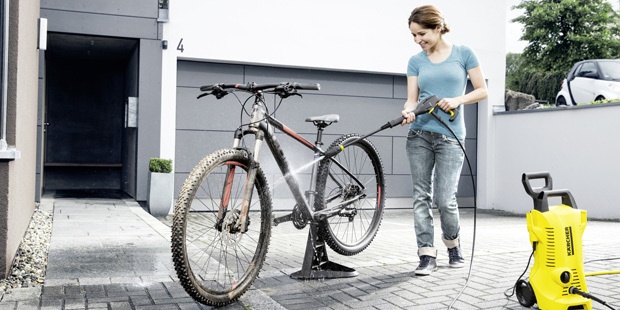 Now
Kärcher remains a household name for pressure washers due to their portability, ease of use, and vast array of applications.
1994-2018
Expanding on expansion.
Building upon its success in the floor care industry, Kärcher grew to acquire several subsidiaries that granted reach in water treatment, municipal and industrial products. With the consumer division blossoming and expanding into garden products, the company split operations between professional and household products. To distinguish a difference between the two, the official color of Kärcher professional products were changed from yellow to the distinguished gray anthracite still used today.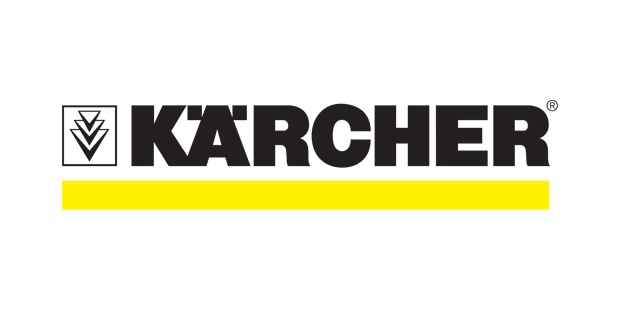 ---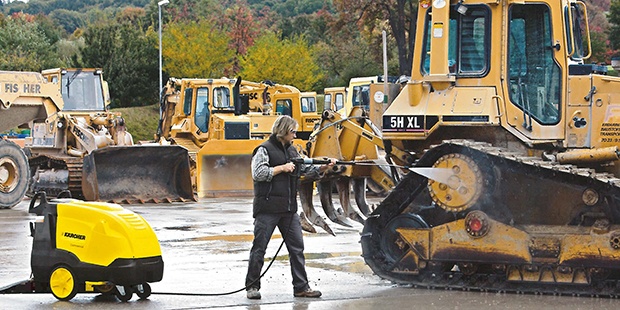 ---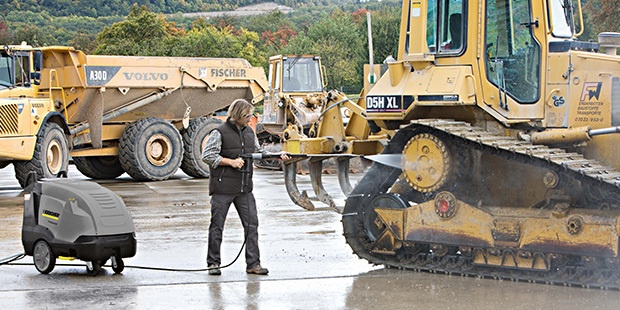 ---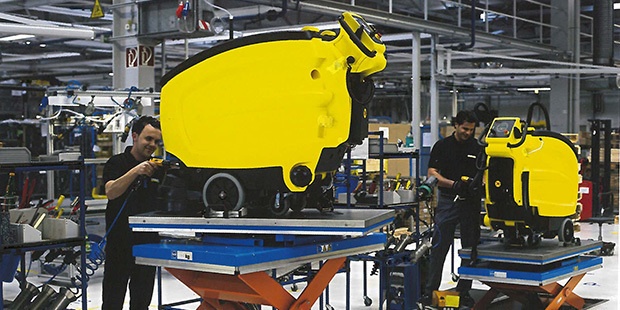 Then
For nearly 30 years, Kärcher professional products wore the iconic yellow finish.
---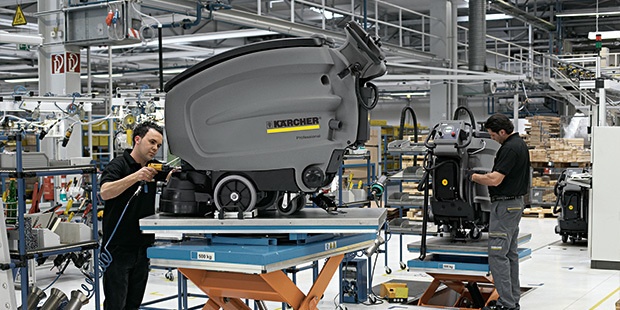 Now
Since 2001, Kärcher professional products have worn anthracite (with yellow touch points as a nod to our past).
TODAY-TOMORROW
Full steam ahead: A global leader in cleaning technology.
Innovation has always been and continues to be the force for change in the company's history. Kärcher machines today are tailored to withstand everything from subzero temperatures in the Arctic Circle to the UV rays and the extreme heat of the subtropics. With over 12,000 employees, locations in 67 countries, and a product line of over 3,000 products, Kärcher aims to perfect its cleaning solutions for every user around the world. With this in mind, Kärcher sees itself as a part of society and will continue its responsible cooperation by making sustainable use of natural resources and implementing its core values to ethically serve its customers, employees and the company.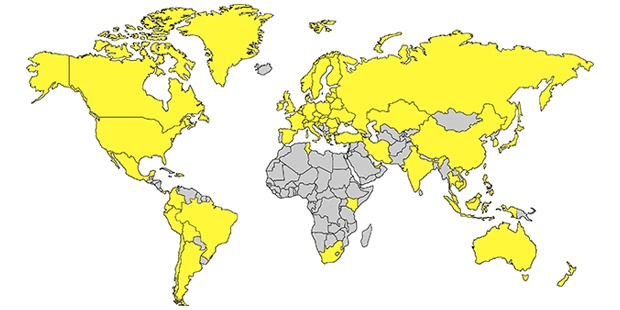 ---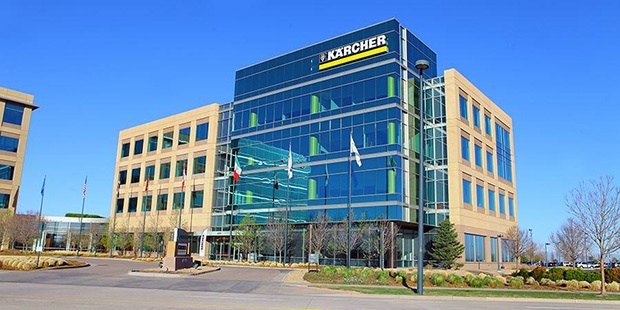 Today
Kärcher North American headquarters in Denver, Colorado.
---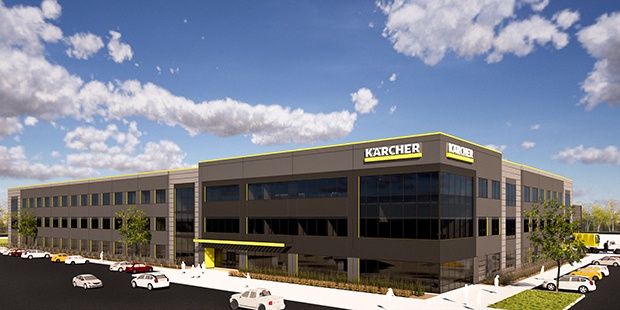 Tomorrow
Site of future Kärcher-owned 380,000 square foot manufacturing facility opening September 2019 in Aurora, Colorado.

Kärcher employees from around the world celebrate victory during a team building exercise at the Employee World Meeting in Winnenden, Germany (2018).
---