Kärcher
FC 5 PREMIUM
10554630
https://www.kaercher.com/us/home-garden/hard-floor-cleaner/fc-5-premium-10554630.html
The award-winning FC 5 Premium deep cleans your hard floors in half the time. All the features of the FC 5, with improved debris pickup, an extra set of rollers and a white body.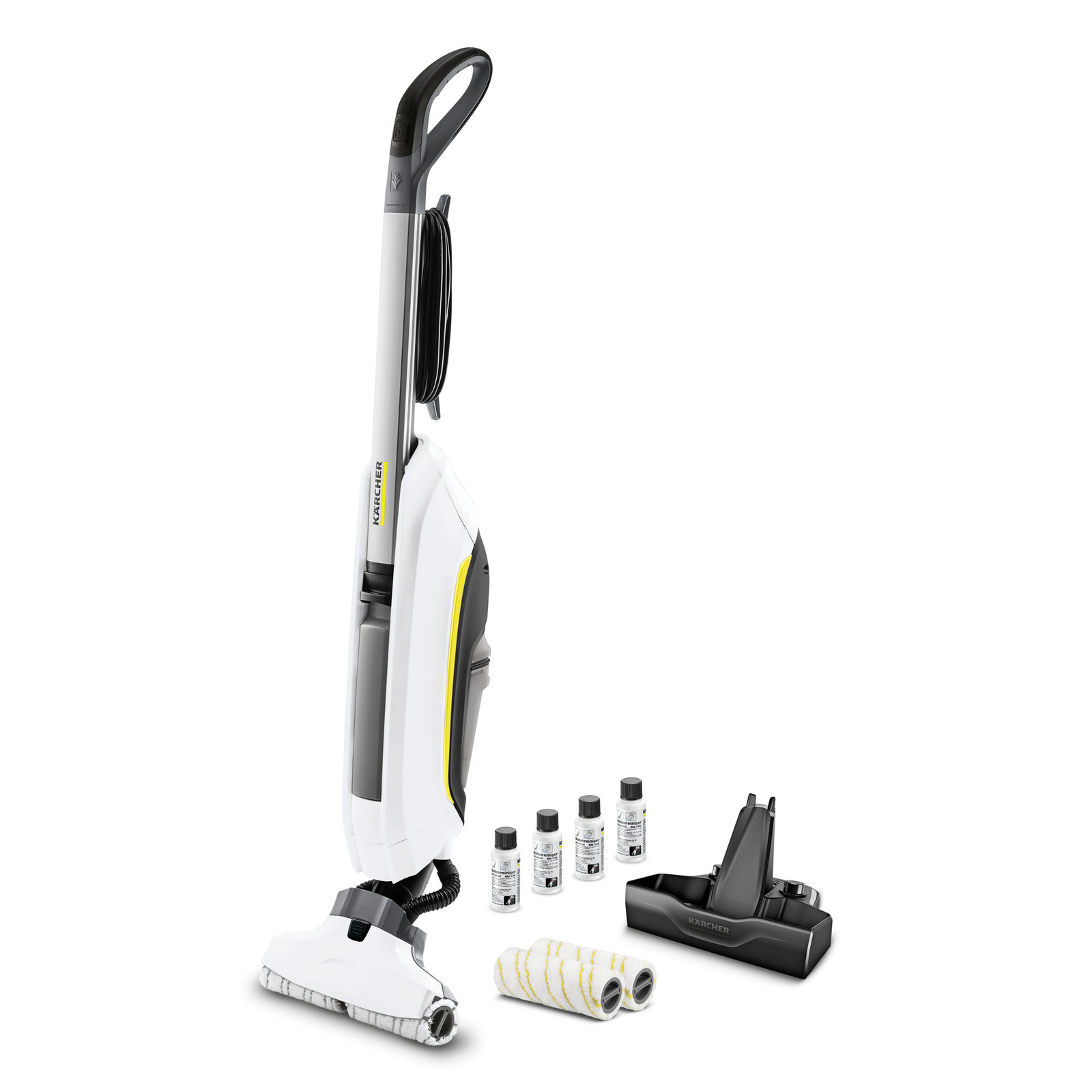 FC 5 PREMIUM
The award-winning FC 5 Premium deep cleans your hard floors in half the time. All the features of the FC 5, with improved debris pickup, an extra set of rollers and a white body.
The FC 5's two-in-one function lets you mop and suction wet and dry dirt in just one step. No need to vacuum beforehand – mopping has never been easier or faster! The microfiber rollers rotate 500 times per minute to thoroughly pick up dirt and debris. A built-in suction function then removes the dirt, debris and dirty water from the rollers as they spin, so that you are always cleaning with fresh water. The FC 5 can be used on all standard hard floors, including wood, stone, tile and linoleum. Thanks to the minimal amount of water used, your freshly cleaned floors will dry in two minutes or less! The FC 5 Premium comes in white and improves on the original FC 5 with upgraded dirt pickup and an extra set of rollers. Includes four sample bottles of Kärcher floor cleaning detergents for a deeper clean and a fresh shine. WARNING: This product can expose you to chemicals including lead and Diisononyl phthalate, which are known to the State of California to cause cancer. For more information go to www.P65Warnings.ca.gov
Features and benefits
2-in-1 function
Vacuum and mop in one easy step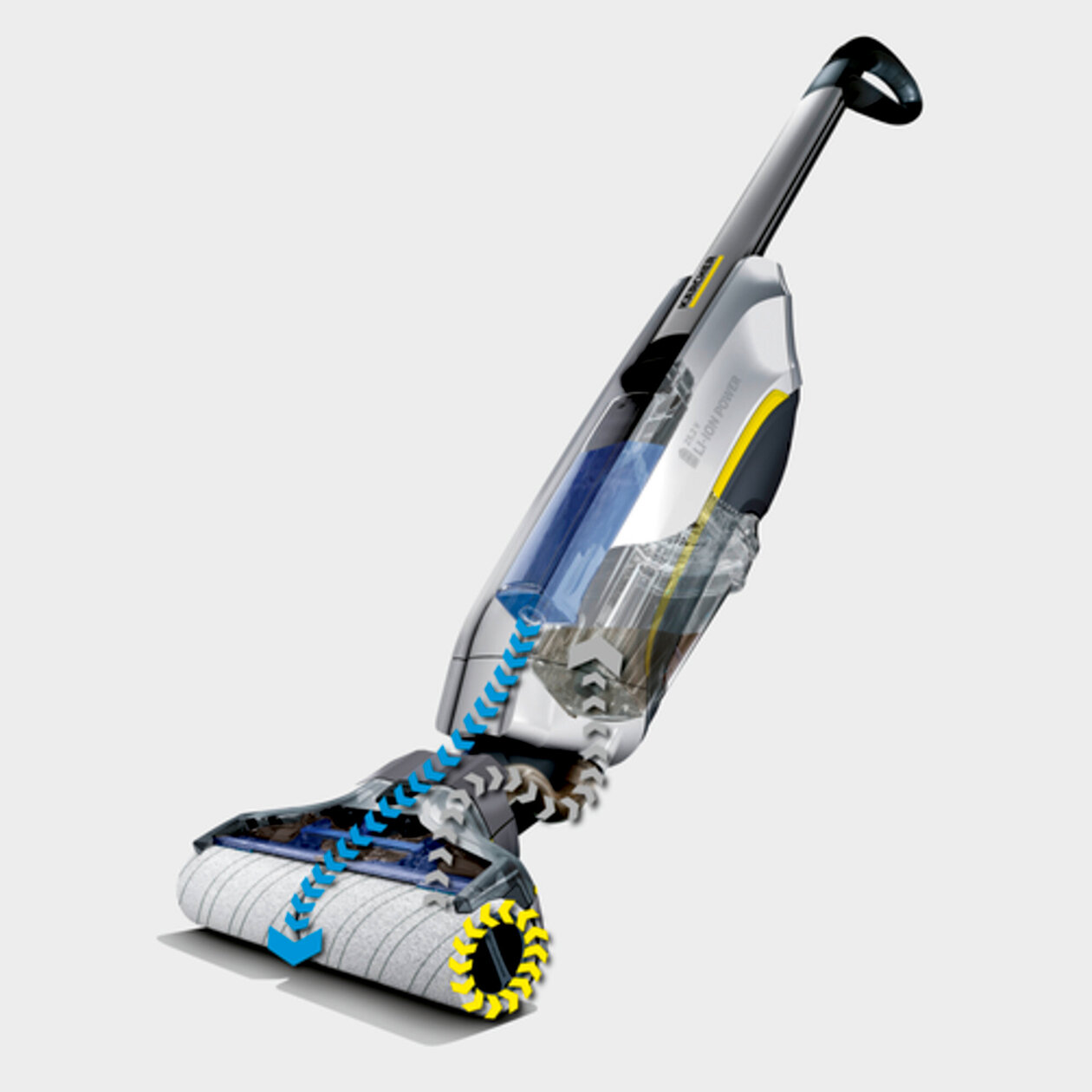 Self-cleaning function
No need to interrupt your work. The FC5 automatically removes dirt, liquids and debris from the rollers. Floors dry in less than 2 minutes thanks to the minimal amount of water or cleaning fluid left behind.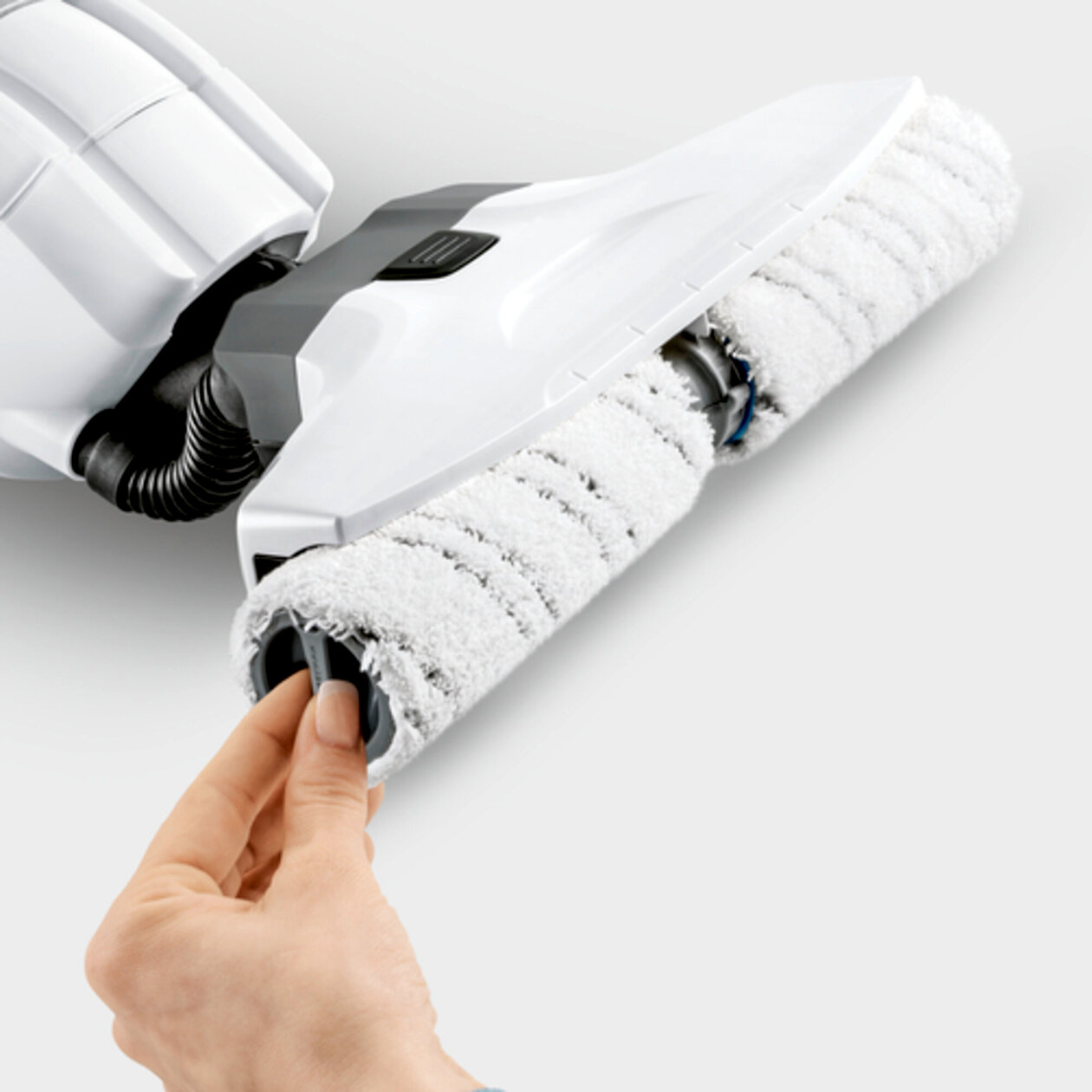 High quality microfiber rollers
The rollers can be quickly and easily attached or removed. Machine washable up to 140 degrees Fahrenheit.
Innovative drive concept
The forward rotating rollers help to propel the FC5 across the floor, you only need to guide it.
Cleaning head with a flexible hinge
Easy to clean under furniture.
Easy to navigate around objects.
Cleans right up to the edge – for excellent results in corners and on edges.
Easy-to-remove two tank system
The clean water tank can be easily filled from a faucet.
The dirty water tank can be emptied without coming into contact with the dirty water or cleaning solution.
Includes storage station
The storage station is perfect for cleaning dirty rollers.
A convenient and space-saving to store the FC5 when not in use.
Specifications
Technical data
| | |
| --- | --- |
| Power supply (Ph/V/Hz) | 1 / 120 / 60 |
| Power (W) | max. 460 |
| Cleaning performance when filled with clean water/detergent (approx.) (m²) | 60 |
| Tank capacity fresh water (ml) | 400 |
| Tank capacity dirt water (ml) | 200 |
| Roller speed (rpm) | 500 |
| Roller working width (mm) | 300 |
| Drying time of cleaned floor (min.) | 2 |
| Cleaning station volume (ml) | 200 |
| Length of cord access. (m) | 7.62 |
| Weight (kg) | 4.6 |
| Dimensions (L x W x H) (mm) | 320 x 270 x 1220 |
Equipment
2-tank system
Cleaning rollers, yellow
Cleaning rollers, grey
Multipurpose Floor Cleaner, 16.9 fl oz
Floor Cleaning and Care for Oiled/Waxed Wood, 16.9 fl oz
RM 537 stone floor cleaner, 30 ml
Floor Cleaning and Care for Sealed Wood, 16.9 fl oz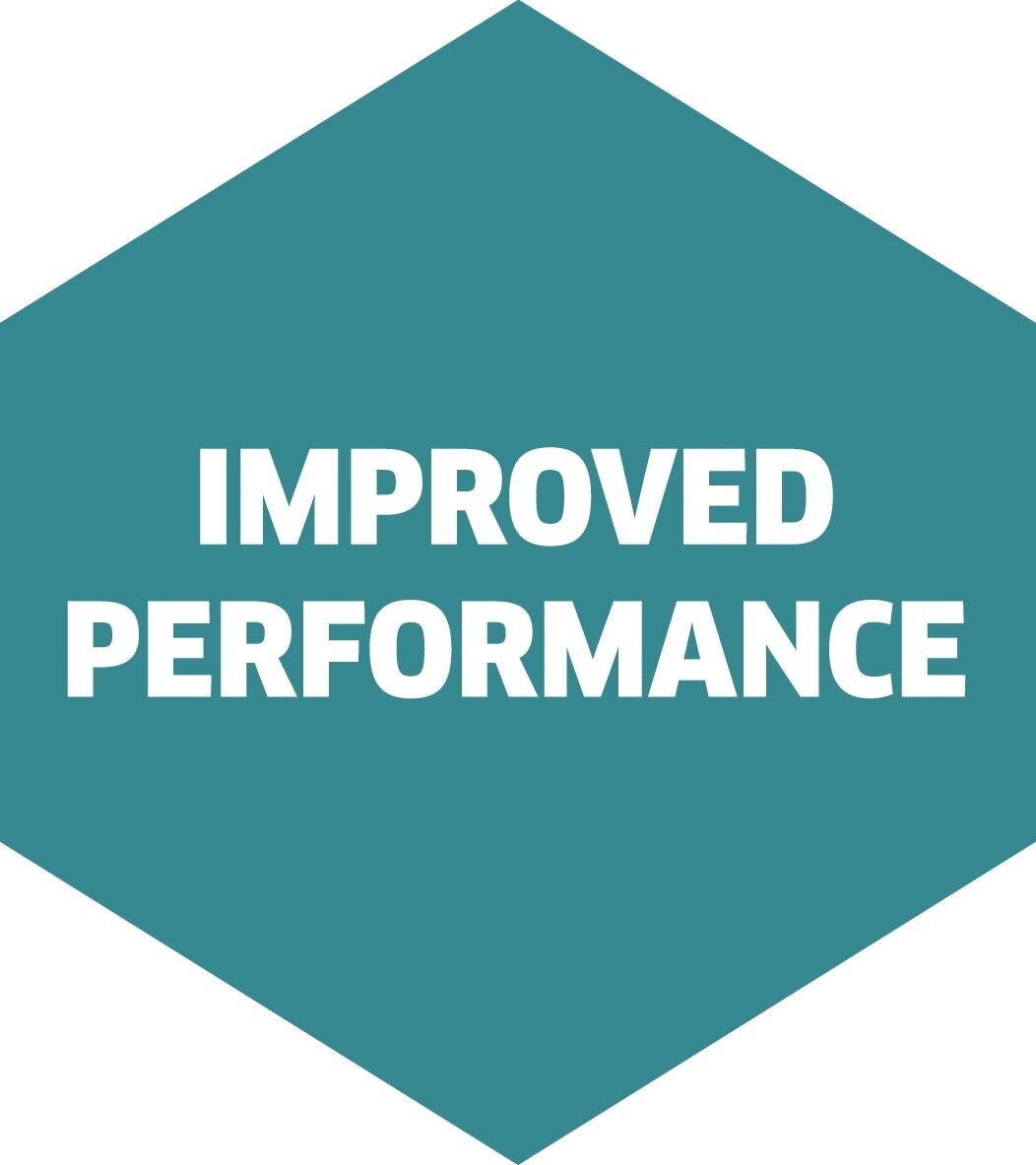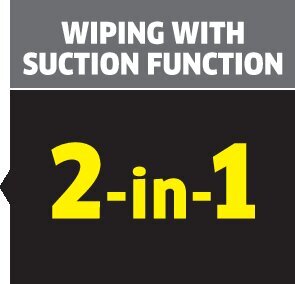 Cleaning application
On all hard floors such as wood, laminate, stone, concrete, parquet, etc.
A variety of home areas, including bathrooms, kitchens,dining areas, living rooms, play areas, etc.
For quick and effortless cleaning of hard floors
Also suitable for sealed, oiled and waxed wood floors
FC 5 PREMIUM
is rated out of
5
by
30
.
Rated

5

out of

5
by
chuckieO
from
works great
I've had this for a while but didn't use it until recently.
Date published: 2019-05-06
Rated

5

out of

5
by
Dog lady
from
Does a great job with ease
This machine is so easy to use automatically dispenses the water so you don't have to keep pushing a button it does it on its own
Date published: 2019-03-31
Rated

4

out of

5
by
Sunnydaz
from
Easy to Use - Cleans Well - But Has 1 Big Negative
As soon as I received my Kärcher 2-in-1 floor cleaner, I put the machine to work. Instructions were easy to follow except for how much detergent to use. I opted to use the cleaning solution that came in the box (before buying a big bottle) to get me started. The instructions say 'follow recommended guidelines for your solution' which the small 'trial' bottles do not have, so I had to guess. Once I filled all the water containers and 'primed' the rollers in the stand, I attacked my hardwood floors, which I purposefully had not cleaned recently. We have a dog. We have dust. We do a lot of cooking. The FC 5 performed as I expected it to: wonderful! It vacuumed while it washed and dried my floors and there was no residue left behind: I checked using a white cloth. Going against the direction of my wood planks did occasionally leave a bit of extra solution behind, but one more swipe and it absorbed it again. Since the 2 small rollers (unlike normal vacuum cleaners that have one continuous roller across) have a gap in between them, it does take 2 passes/strokes to clean (kind of like a lawnmower requires you to cut that extra little gap of grass that's sometimes left behind). The rollers do a great job cleaning right up to the walls and the self-propelling feature is nice. My one NEGATIVE for this machine is that it doesn't independenly stand upright. You have to use the stand it comes with. However, I needed to move the plug once in a while to be able to finish the area I was cleaning: like you do when vacuuming. So I could either carry the base around - not going to happen, or I could carry the machine around with me - not convenient, or I could prop the machine against the wall or a piece of furniture near by - but then you risk the machine falling over and breaking it or denying your floor or leaking the dirty water and/or the solution. The negative isn't a deal breaker for me so I will continue to use this floor cleaner. I was amazed - and a bit grossed out - with all the dirt, particles and dog hair that were left behind in the dirty water tank! I do recommend cleaning after each use: include the dirty water tank but also the bottom of the machine, the area around where the water bottles connect. Debris was left behind there as well. Hope this review helped. Happy Cleaning,
Date published: 2019-02-12
Rated

5

out of

5
by
Karen Kay
from
Great on my tile floor!
I bought this as a Christmas gift for my son to use on his hardwood floors. He loved it so I borrowed it to try on my tile floors. SO much better than just steaming and there are no streaks! I'm ordering myself one today! The only drawback is it's a little heavy.
Date published: 2019-01-23
Rated

4

out of

5
by
Tom5704
from
Cleans floors fast and easy
Works well, would give 5 stars but the rolls tend to slide just enough that it won't fit in holder
Date published: 2019-01-03
Rated

4

out of

5
by
Yourzjt
from
Great performance
I've used the machine twice on an old laminate floor, the machine removed the dull film that has built up over the years and left the floor very clean.
Date published: 2018-12-12
Rated

5

out of

5
by
Bbair
from
About time
About time They came out with something that really works great makes your job much easier. Leaves your floors looking like new. Would recommend this product to anyone even on my worst enemy thank you
Date published: 2018-12-11
Rated

4

out of

5
by
KarcherDan
from
Easy to use
Just bought it and used it once but floor looked awesome
Date published: 2018-12-10