Battery grass & shrub shear
The Kärcher GSH battery grass & shrub shear is ideal for carrying out delicate, precise work in your garden. Thanks to the tried-and-tested 2-in-1 system, you can trim shrubs, hedges and bushes, as well as smaller lawns, quickly and easily. The result is clean edges that make your garden look extremely well maintained.
2-in-1 function: Effortless switching between grass and shrub blades, as needed for the job in hand.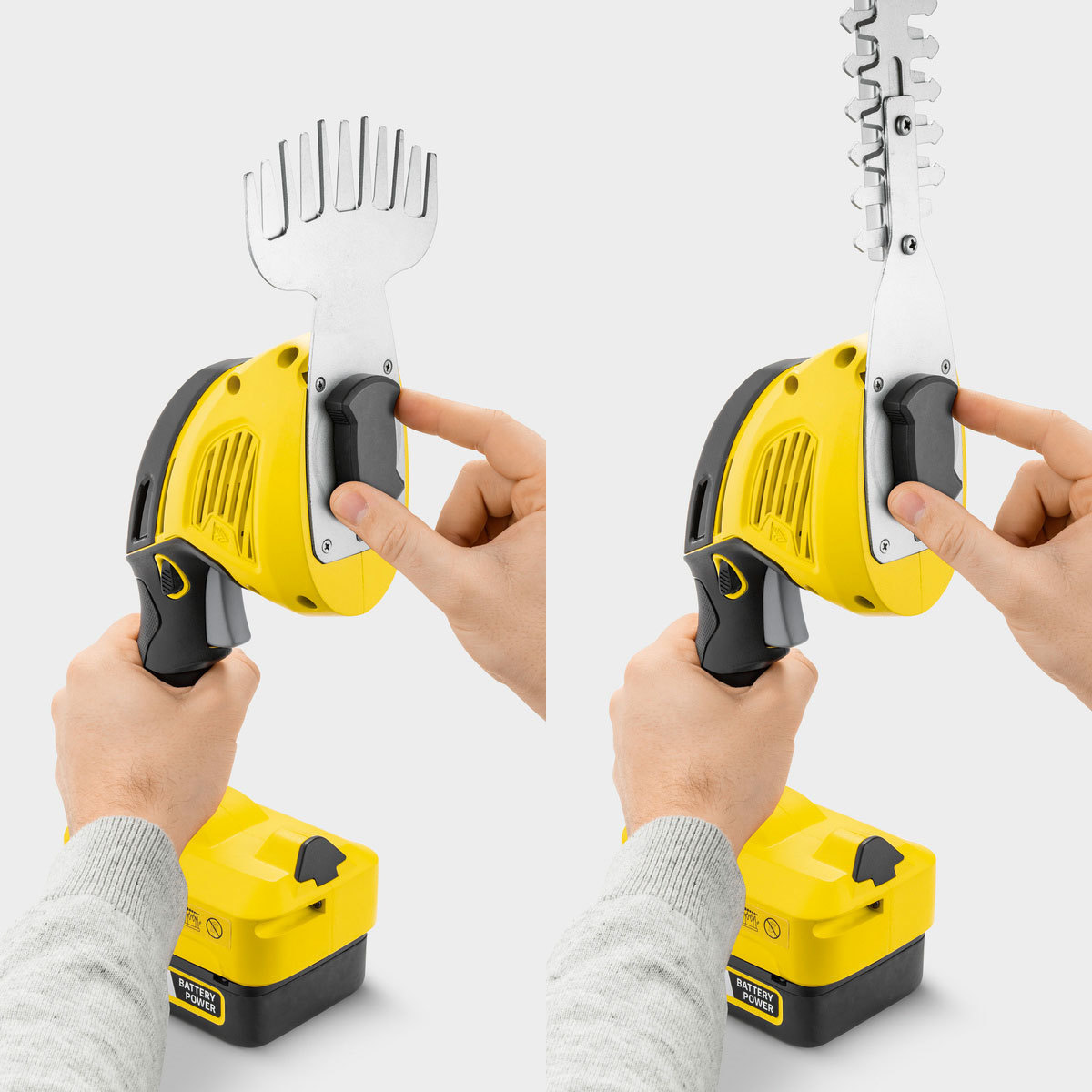 Blade replacement without tools: Thanks to the intelligently designed screw-in system.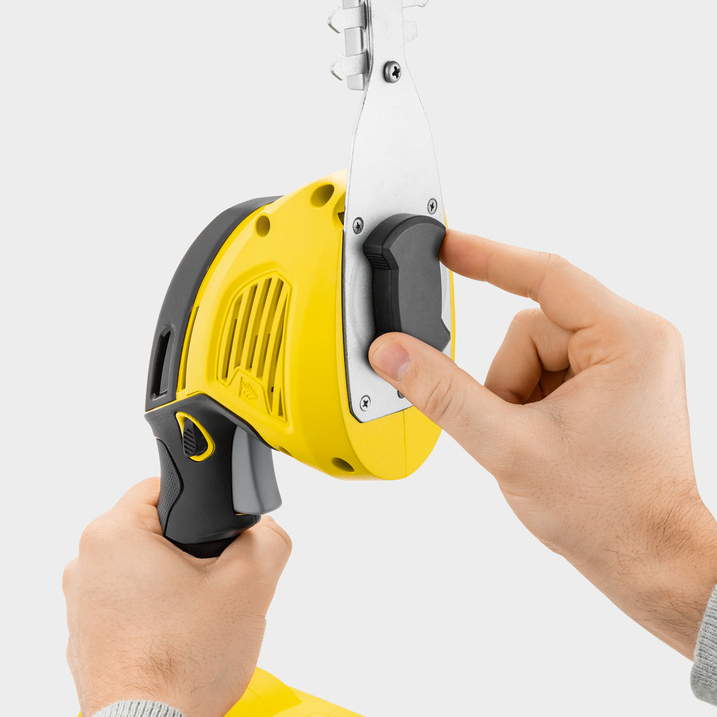 Diamond-ground blades with double-sided cutting edges: Produces precision results.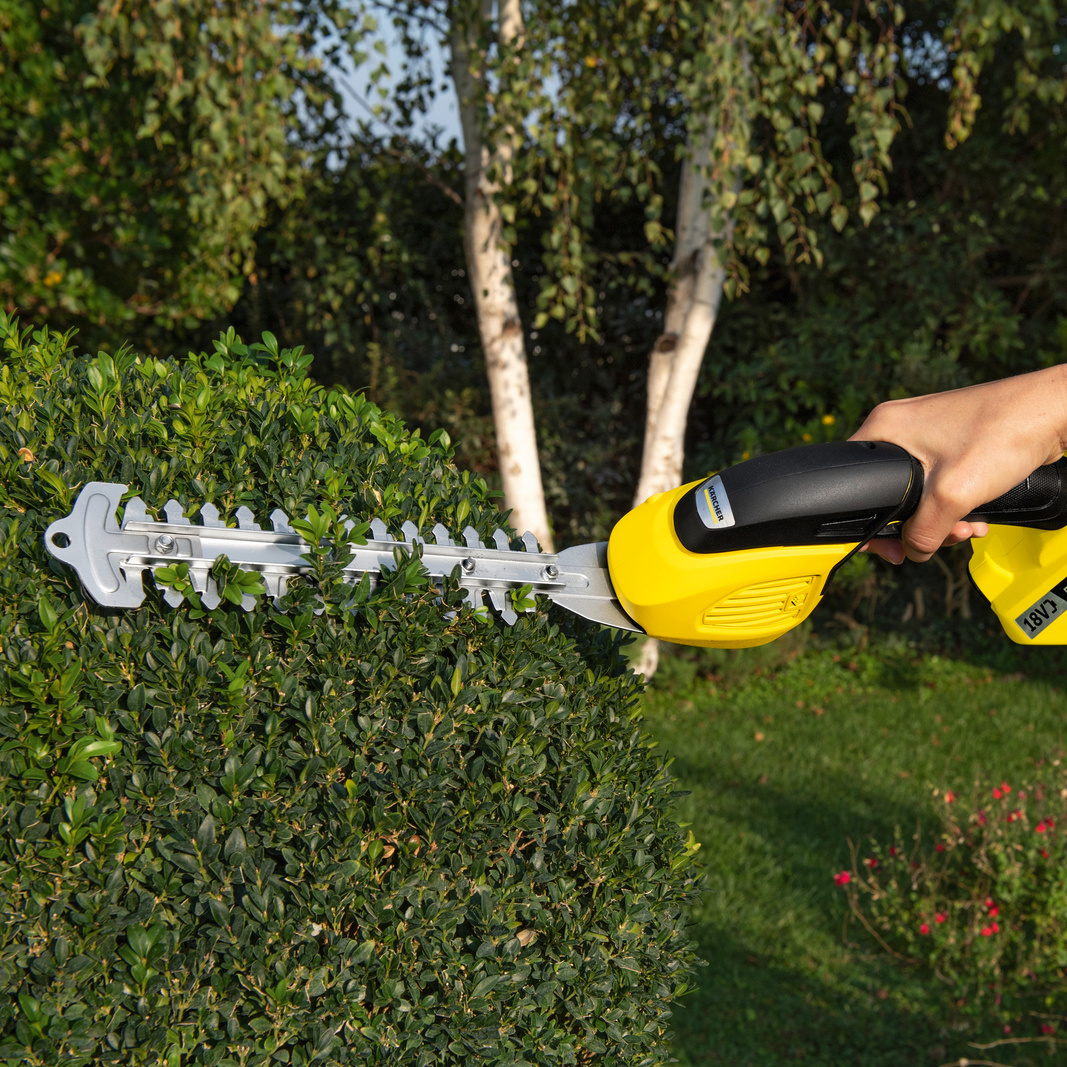 Blade tip protector and hanging loop: For space-saving storage.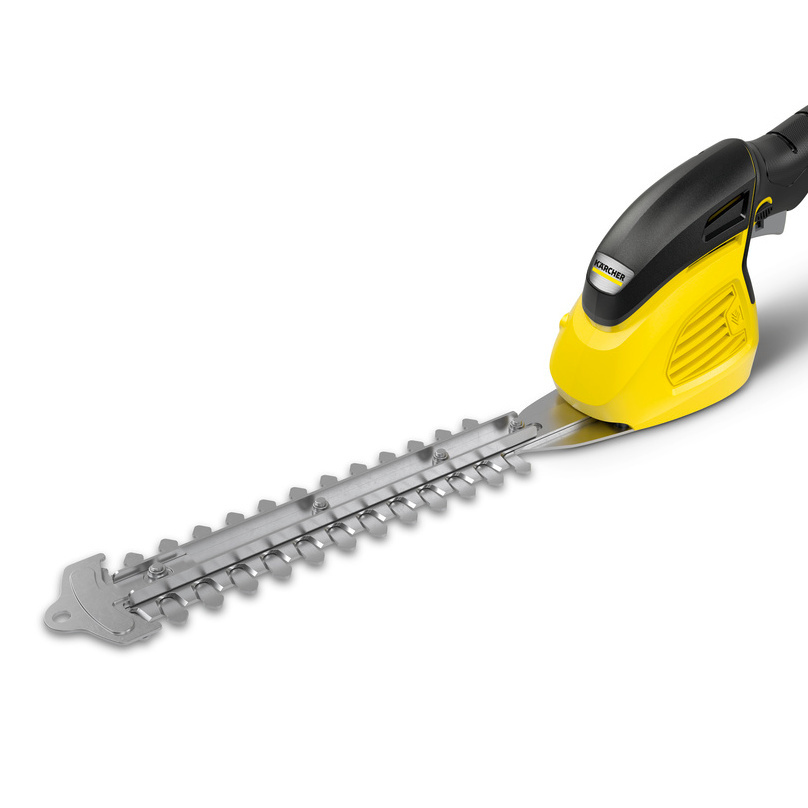 Ergonomic handle design: For a comfortable grip even during longer jobs.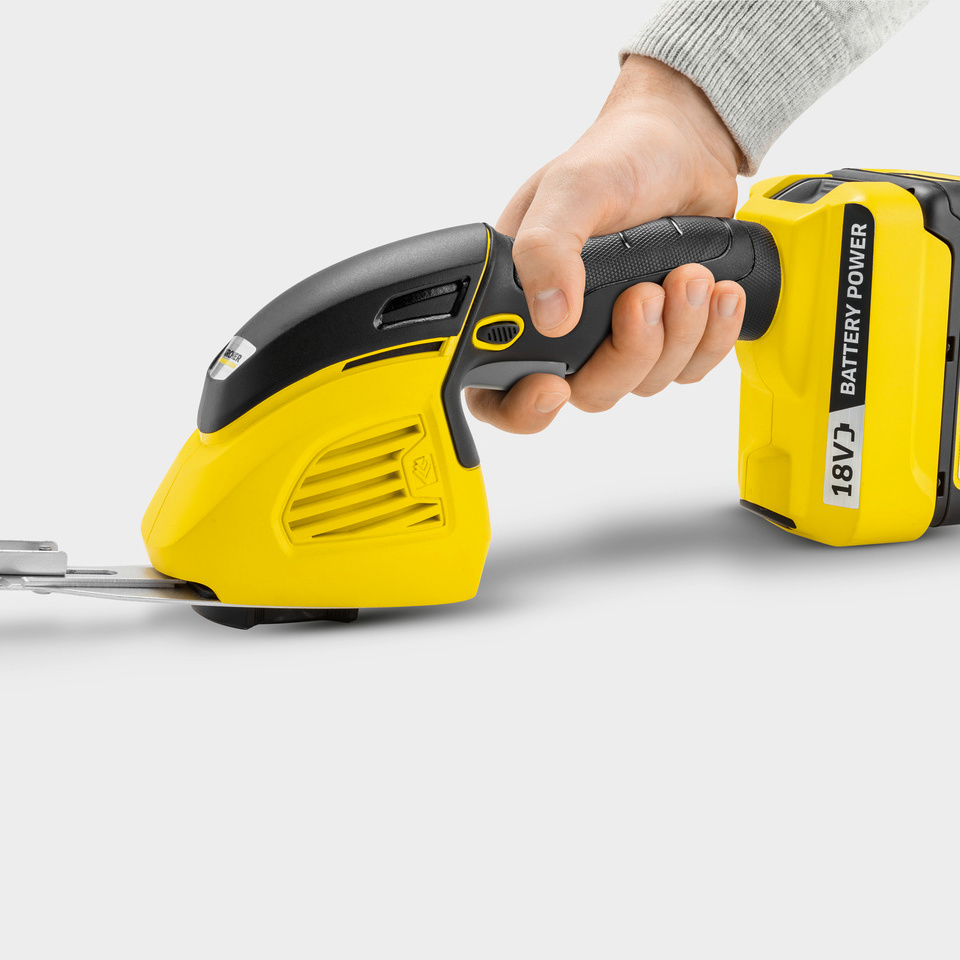 The grass shear is used to cut the edges of garden lawns, flowerbeds, vegetable patches or patios – all those places a lawn mower cannot get to.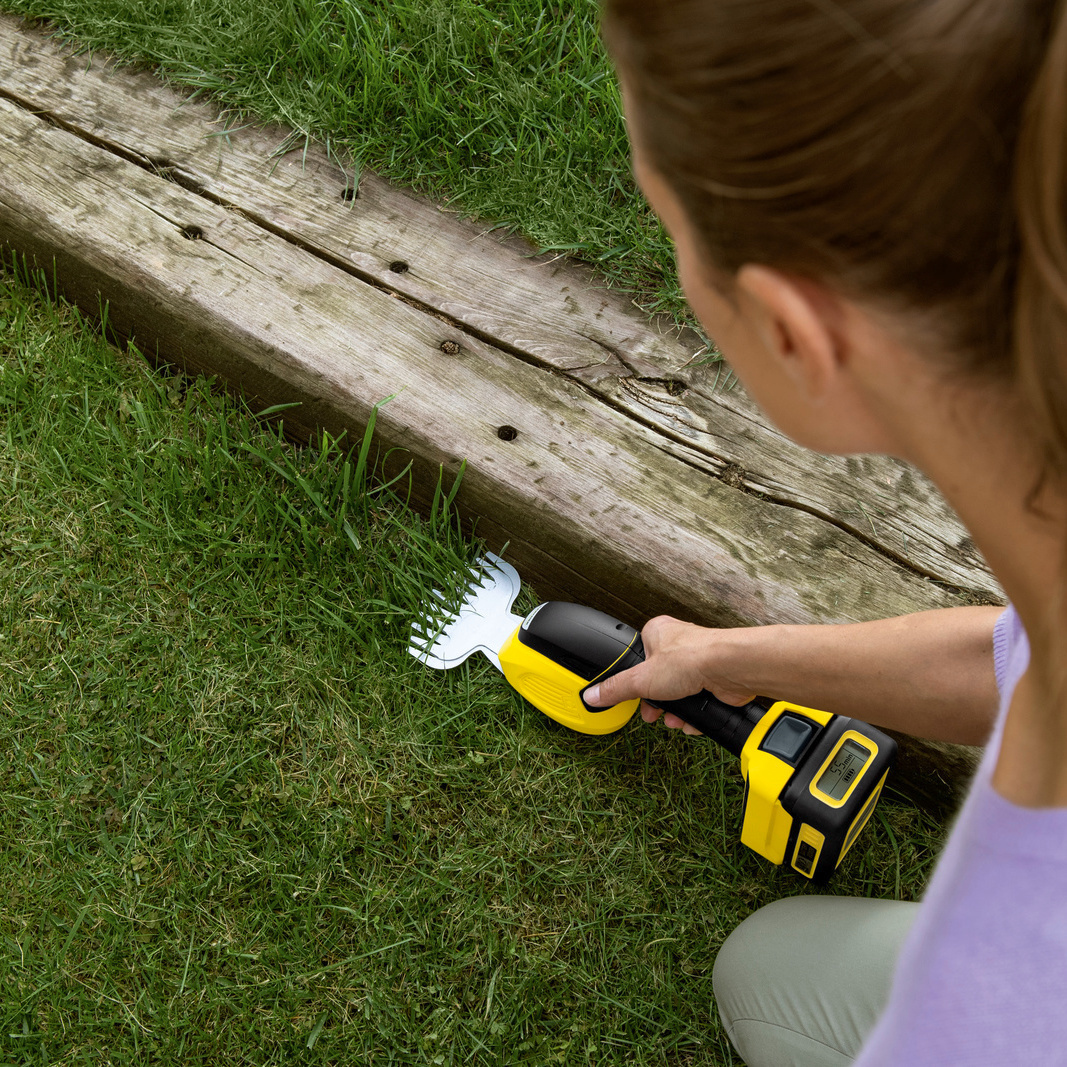 The shrub shear makes pruning and shaping shrubs and bushes hassle-free.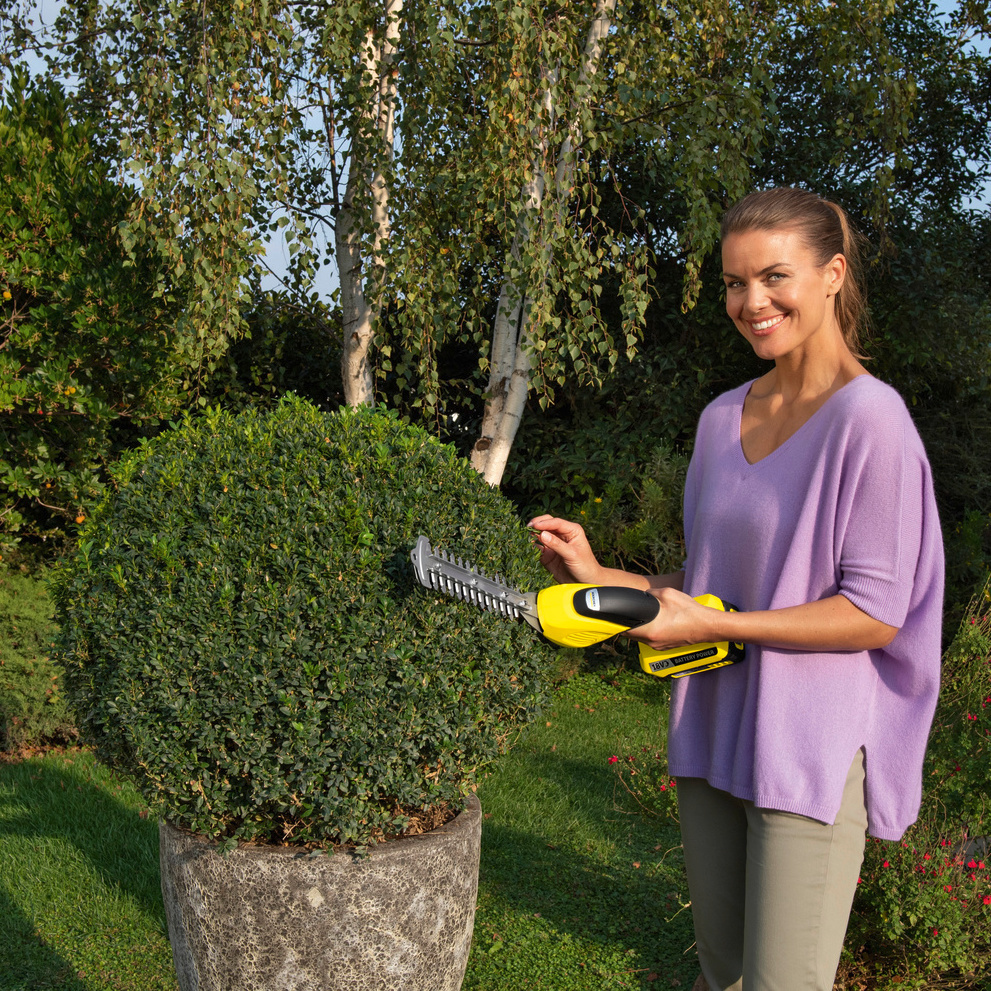 Kärcher Battery Power battery platform