Battery blower vac BLV 18-200 Battery
Vacuuming, blowing and mulching – the BLV 18-200 Battery leaf blower and blower vac is able to do all this, making it indispensable for a tidy garden. When the Turbo Boost is activated at the latest.
Leaves don't just fall in autumn. In spring and summer too, fruit tree blossoms and leaves from bloomed flowers and other wilted greenery fall onto lawns, paths and patios. There is a device that can make virtually any task less strenuous: the BLV 18-200 Battery leaf blower and blower vac. The handy device with two-handed grip for an optimal weight distribution collects even wet leaves from hard-to-reach corners. The functional 3-in-1 device with large collection sack volume is controlled using a selector lever, which also makes it possible to use the vacuuming and blowing functions at the same time. With variable speed regulation, the ideal air speed can be adapted to the required cleaning effect, from a gentle breeze to the temporary Turbo Boost. So that handling the device is not tiring at all when working for long periods without stopping, removable guide rollers which make work more efficient and simpler have been provided in addition to focusing on carrying comfort in terms of ergonomics and weight. The battery is not included in the scope of supply.
Features and benefits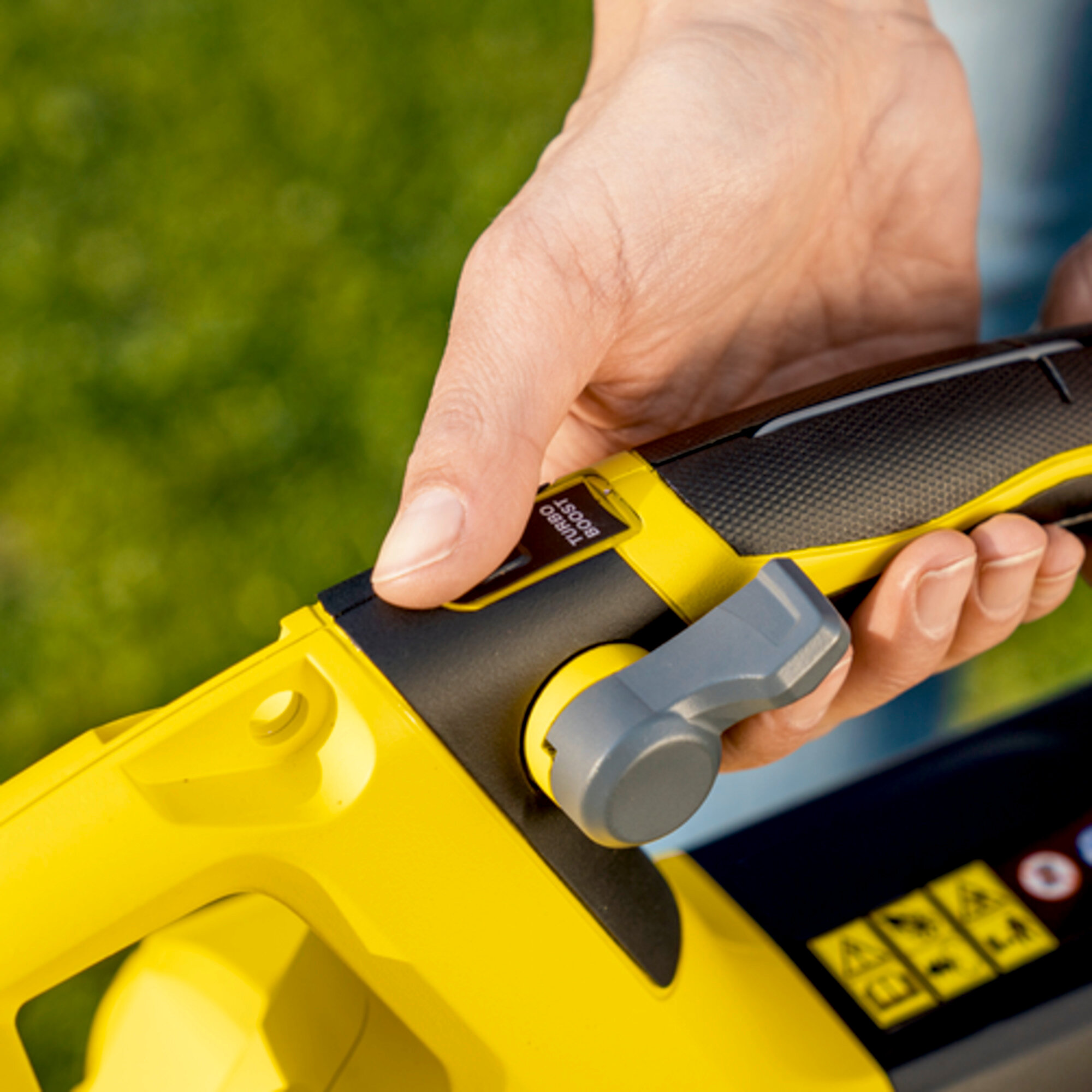 Turbo Boost
Provides a temporary power boost for the vacuuming and blower function.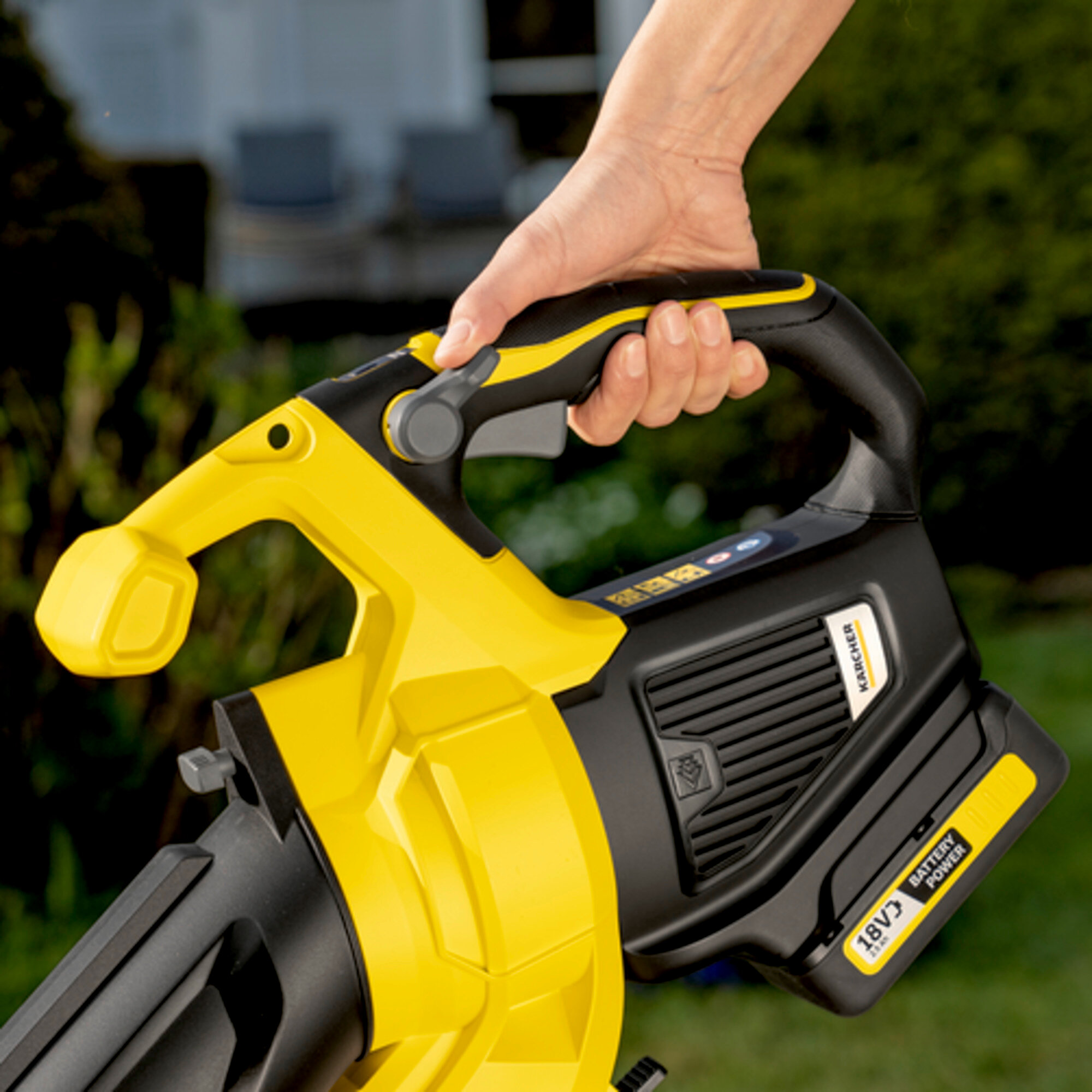 Variable speed regulation
Makes it possible to continuously adapt the speed depending on the task.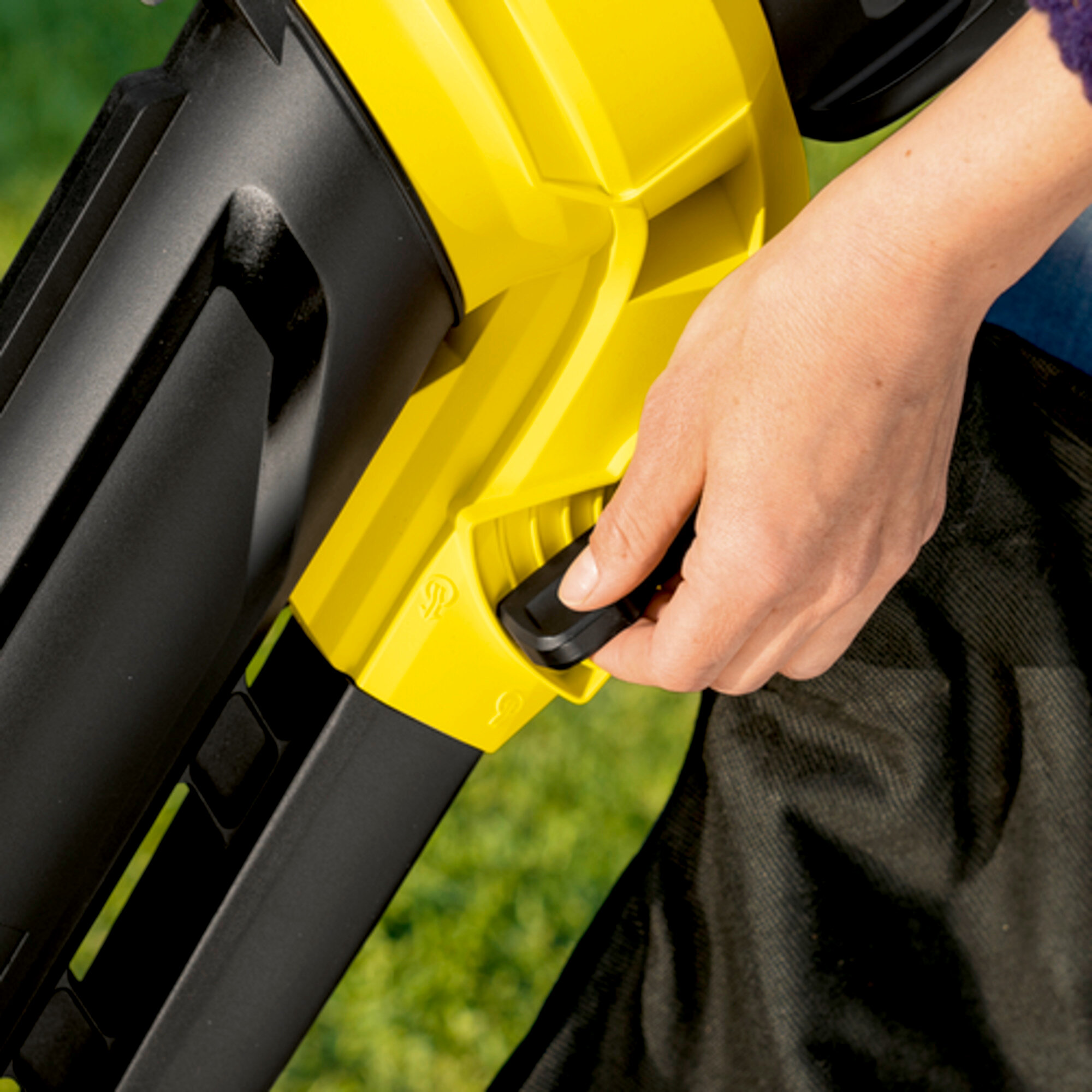 Selector lever for setting the function
Continuous adjustment between vacuuming and blowing, also with the option of a combined function.
Two-handed grip
Ensures an ideal weight distribution and easy handling.
Removable guide rollers
Makes work simpler and more efficient at the same time.
45-litre bag volume
Guarantees uninterrupted working for long periods.
Brushless motor
For a longer running time and improved lifetime for the device.
Specifications
Technical data
| | |
| --- | --- |
| Battery powered device | |
| Battery platform | 18 V battery platform |
| Drive | Brushless motor |
| Turbo boost button | yes |
| Speed regulation | yes |
| Operating noise level (dB(A)) | 107 |
| Blower mode, air speed (km/h) | max. 200 |
| Suction mode speed (km/h) | max. 130 |
| catcher bag volume (l) | 45 |
| Voltage (V) | 18 |
| Power per battery charging - Blowing mode (m²) | max. 425 (2,5 Ah) / max. 850 (5,0 Ah) |
| Power per battery charging - Suction mode (l) | max. 45 (2,5 Ah) / max. 90 (5,0 Ah) |
| Runtime per battery charging (min) | max. 15 (2,5 Ah) / max. 30 (5,0 Ah) |
| Weight without accessories (kg) | 3,5 |
| Weight incl. packaging (kg) | 5,4 |
| Dimensions (L x W x H) (mm) | 1243 x 171 x 376 |
Equipment
Variant: Battery and charger not included
grass collection box
Removable guide rollers
Shoulder belt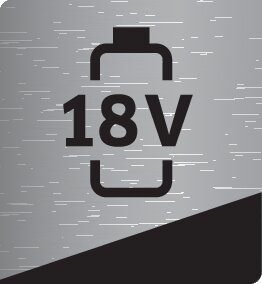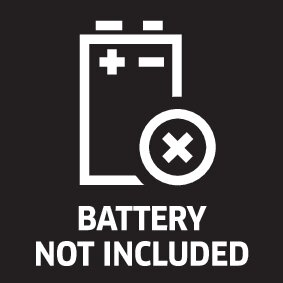 Application areas
Removal of withered leaves and flowers around the home and garden
The material is mulched straight after being vacuumed up
Removing green waste after shrub and hedge trimming
Clearing weeds after weeding
Removing lawn cuttings after mowing
All products that match the battery