Pressure washer K 2 Premium Power Control
K 2 Premium Power Control pressure washer with detergent tank for light dirt. Includes a practical application consultant with helpful cleaning tips via app. 
The Kärcher K 2 Premium Power Control pressure washer achieves even better cleaning results with the Kärcher Home & Garden app. The app contains the helpful application consultant who assists the user with practical tips and tricks for every cleaning task. The app also offers a comprehensive service including information on the device, the application and the Kärcher Service portal. The device is equipped with a high-pressure gun and 2 spray lances with Quick Connect adapter. The pressure level can be set directly on the Click Vario Power spray lance – for maximum control in every cleaning task. The device is also equipped with a height-adjustable telescopic handle for comfortable transport and storage, a removable detergent tank for clean filling, as well as practical holders for accessories, high-pressure gun and cable. The K 2 Premium Power Control is perfect for cleaning bicycles, garden tools or garden furniture, for example.
Features and benefits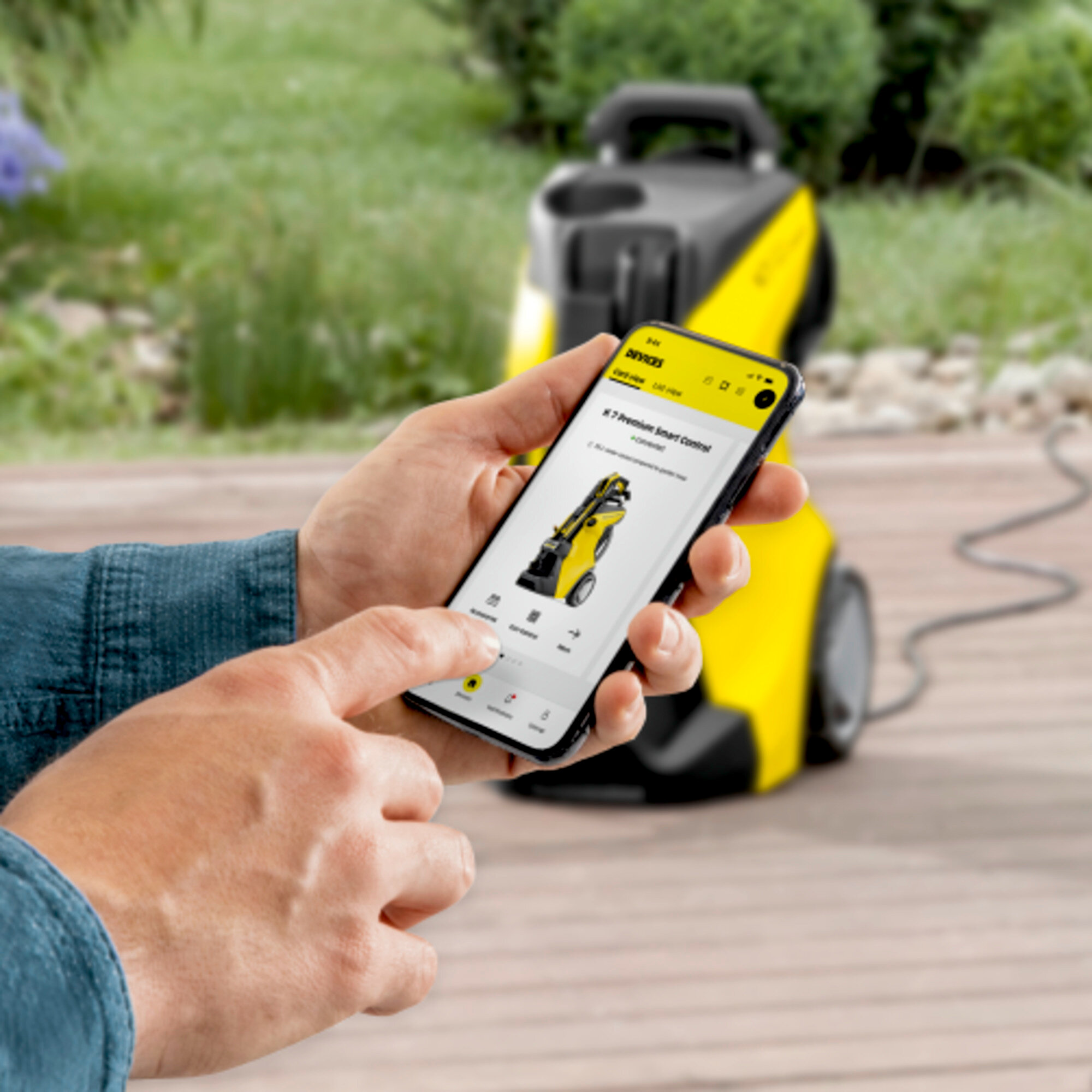 Home & Garden app
The Kärcher Home & Garden app makes you a cleaning expert. Make use of our extensive Kärcher knowledge for the perfect cleaning results.  Convenient comprehensive service – all info on the device, its application and our Service portal.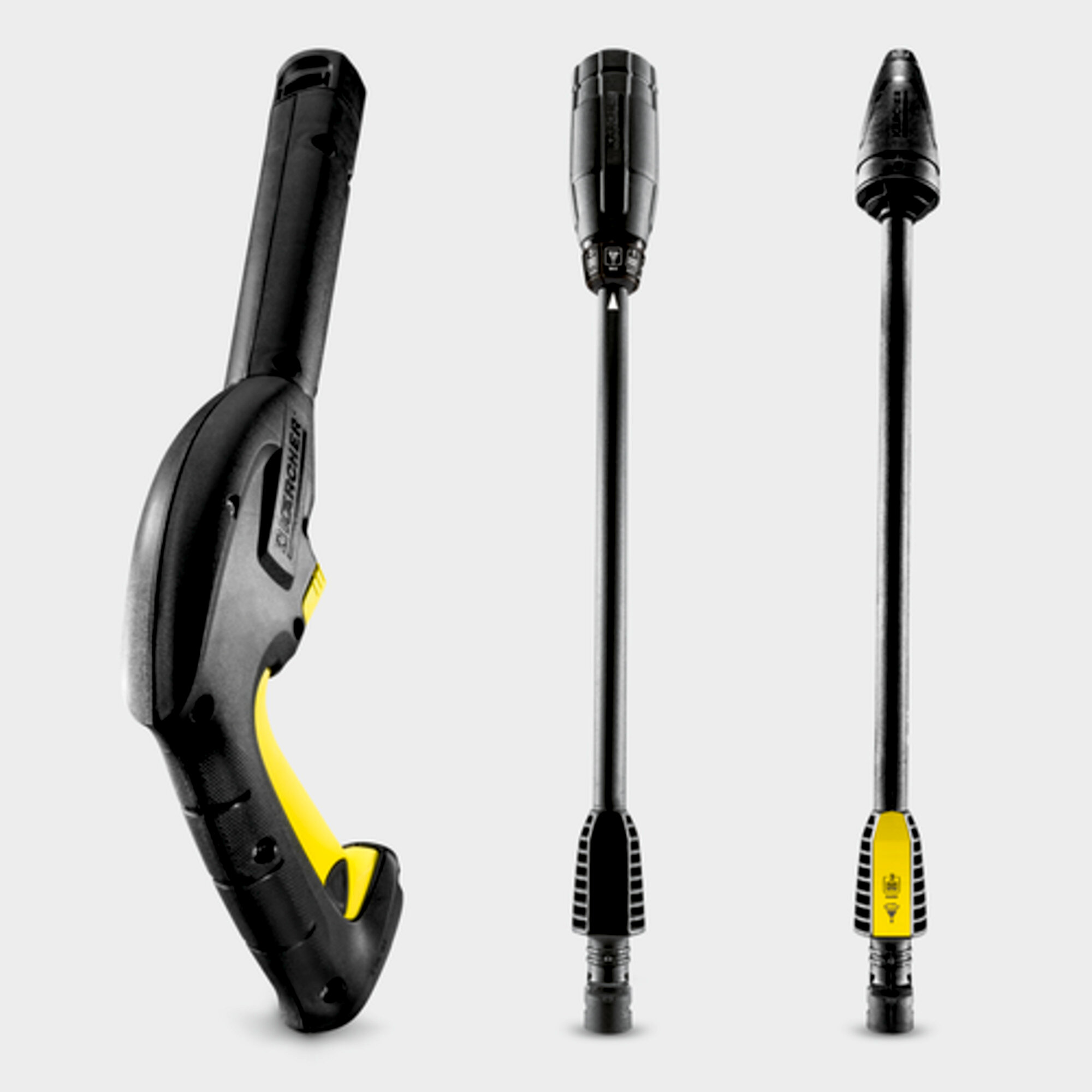 Spray gun and spray lances with
Quick Connect
Easy attaching and turning – two different spray lances are available. Optimal pressure setting – three pressure settings and one detergent setting can be selected. Easy control – symbols on the spray lances display the settings that have been set.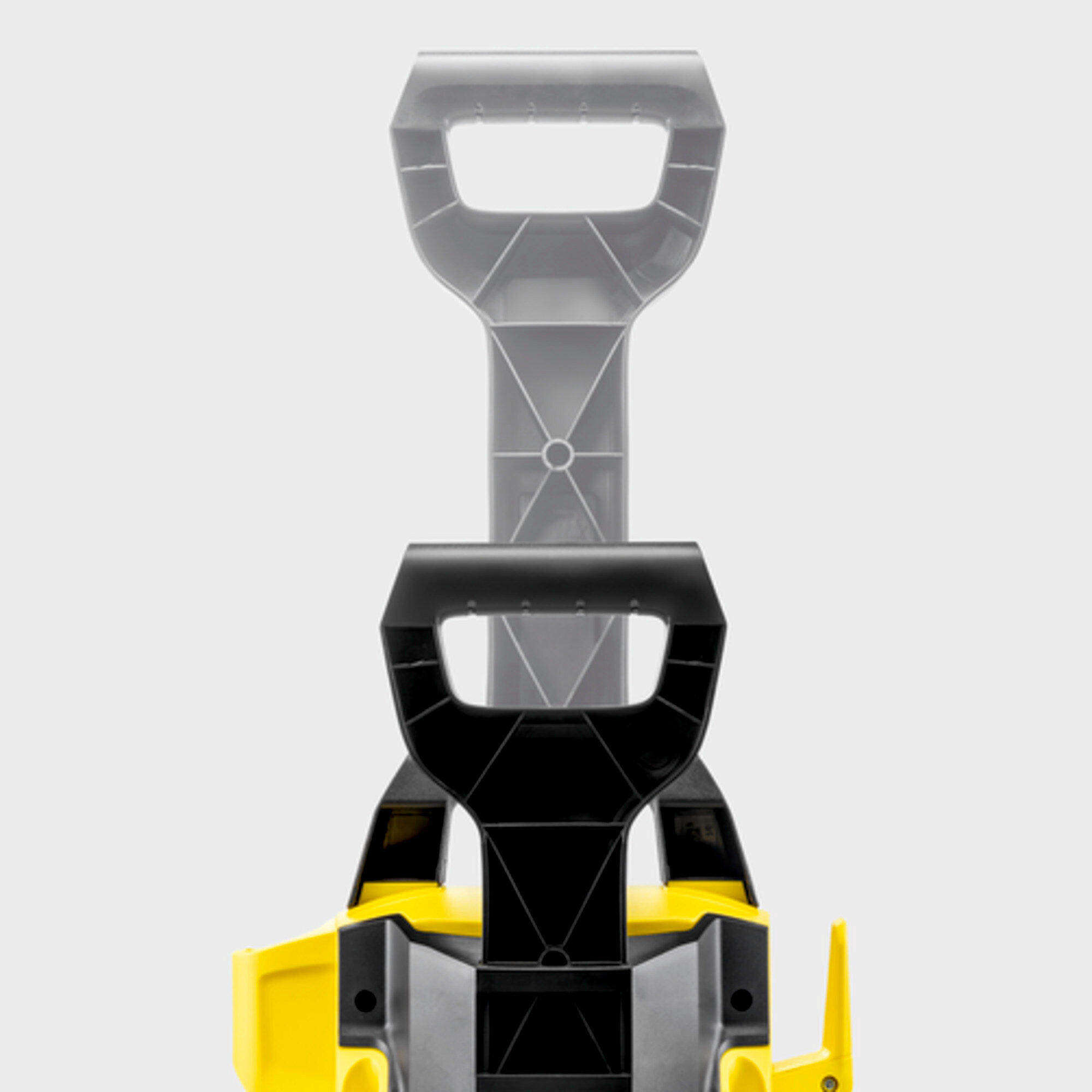 Height-adjustable telescopic handle
For a convenient pulling height. Completely retractable for optimal storage.
Clean tank solution
Clean and convenient – the detergent tank can be removed for filling.
The practical detergent tank simplifies the application of detergents.
Kärcher detergents increase efficiency and help protect and care for the surface being cleaned.
Specifications
Technical data
Supply voltage (V/

Hz

)
220 - 240 / 50 - 60
Pressure (bar/MPa)
20 - max. 110 / 2 - max. 11
Flow rate (l/h)
max. 360
Area performance (m²/h)
20
Inlet temperature (°C)
max. 40
Connected load (kW)
1,4
Power cable (m)
5
Weight without accessories (kg)
4,1
Weight incl. packaging (kg)
6
Dimensions (L x W x H) (mm)
246 x 280 x 586
Equipment
High-pressure gun: G 120 Q
Vario Power Jet
Click Vario Power spray lance
Dirt Blaster
High-pressure hose: 7 m
Device-side

Quick Connect

Detergent application via: Tank
Telescopic handle
Integrated water filter
Adapter for A3/4" garden hose connector