Pressure washer accessories
The ideal helper for every challenge in your own home: with the Kärcher accessories, you can extend the application possibilities of your pressure washer precisely and conveniently.
BRING BACK THE WOW. AND THE WOW. AND THE WOW.
Unleash the full potential of your pressure washer with the appropriate accessories. Whatever cleaning challenge arises, you will always keep the upper hand: no wall is too high, no corner too hidden and no dirt too stubborn for you, your pressure washer and the right accessories. Discover the entire variety and the different applications.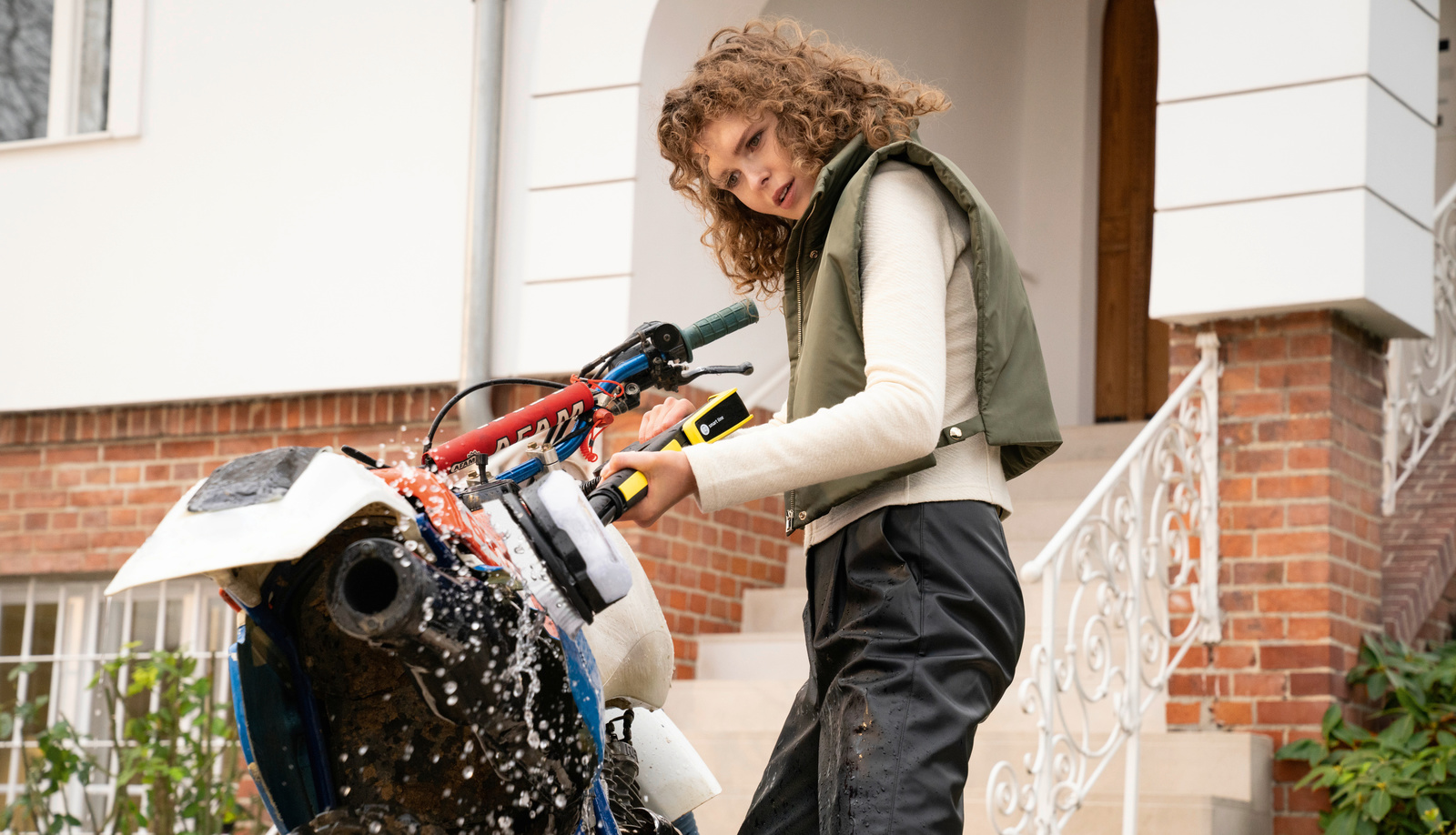 Cleaning cars, motorcycles & co.
Clean your car like an expert: from the foam jet for the optimum distribution of detergent and diverse soft wash brushes for the gentle cleaning of paint surfaces, to the removal of dirt from the hollow spaces of the wheel rims. Our cleaning solutions ensure gleaming surfaces and beaming faces.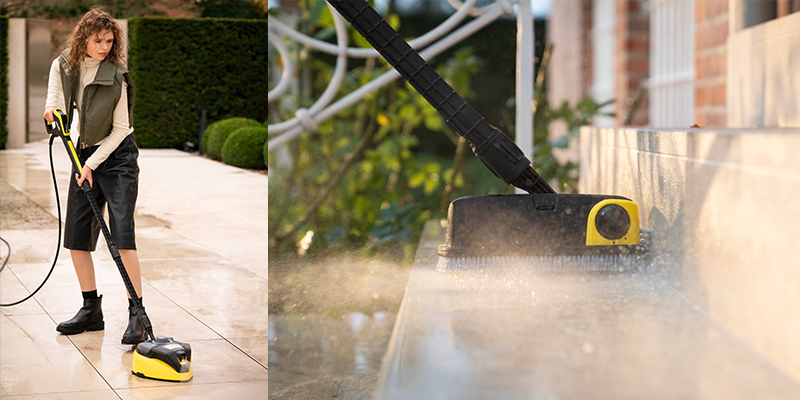 Cleaning floor surfaces and steps
The cold season also leaves its traces in outside areas. With the right accessories, moss, lichen or green layers on terraces and balconies can be removed quickly and thoroughly.
The T-Racer models are particularly suitable for the cleaning of large stone or wooden areas, as the distance of the cleaning nozzles to the ground can be individually adjusted. Also for smaller or twisty places, such as staircases, Kärcher has the right cleaning solution: thanks to the powerful combination of high-pressure jet and manual brush pressure, the power scrubbers are the perfect all-purpose weapon against dirt.
All-round cleanliness. So that people feel good outside as well as inside.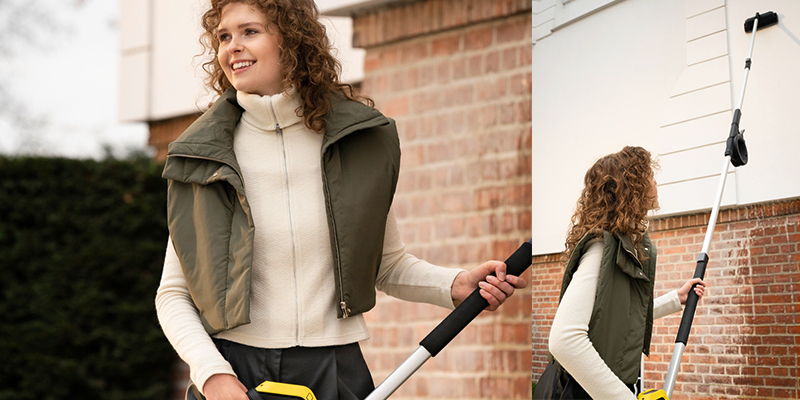 Cleaning hard-to-access areas
With the telescopic spray lance, you can reach high areas and even remote areas with your pressure washer.
Full (cleaning) power ahead: combined with the façade and glass cleaning attachment, walls and large glass surfaces, such as in conservatories, can be effortlessly and efficiently cleaned with high pressure.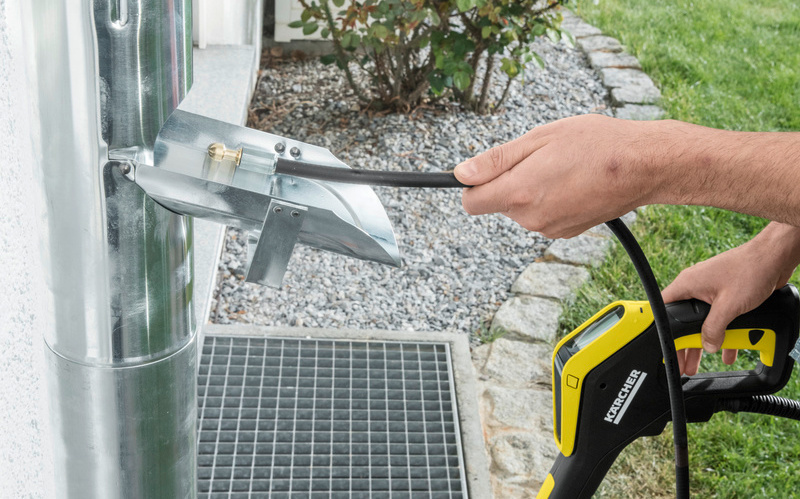 Pipe cleaning
Blocked pipes and drains? That's now a thing of the past! The roof gutter and pipe cleaning kit from Kärcher eliminates stubborn dirt in drains, roof gutters and downpipes.
Here you can find all the pressure washer accessories