ASH VACUUMS
Whether you are cleaning the fireplace, vacuuming out the barbecue after a garden party or cleaning hard floors with the floor nozzle: ash and dry vacuum cleaners are versatile and impress with their superb convenience features. Please note that different country versions are available for most products: 120 V / 60 Hz or 220-240 V / 50 Hz.
Long-lasting suction power for really big messes.
Never run out of steam
The ash vacs from Kärcher are extremely durable. Thanks to the integrated Kärcher ReBoost filter cleaning, the suction power can be increased again instantly at the touch of a button - practical, fast and without manual effort. Filter cleaning by hand is now a thing of the past - and you can continue vacuuming without any interruptions or contact with dirt until the entire job is completed.
It doesn't get any simpler or cleaner than this
The one-piece filter system, including metal coarse dirt filter and flame-resistant flat pleated filter, can be removed in one move without the ash and dust falling out.
Another practical feature: the ash can be emptied safely and comfortably thanks to the handle on the container. Hands and floors stay nice and clean!
Wonderfully clean: the integrated exhaust filter of the AD 4 Premium doesn't let any dirt out and even filters tiny dust and dirt particles.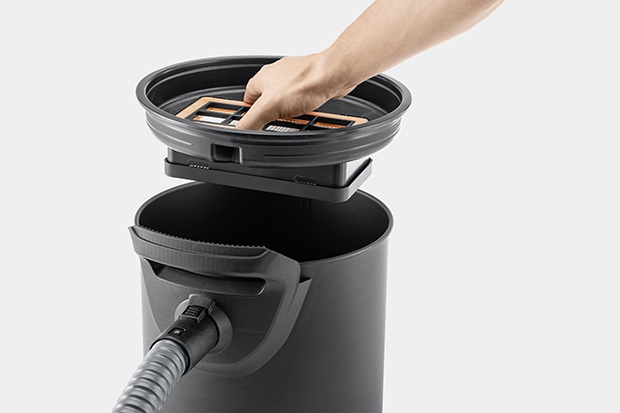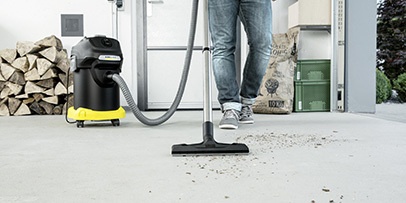 A floor nozzle for hard floor cleaning as well as the high-quality chrome-plated suction tubes make the AD 4 Premium a versatile dry vacuum cleaner.
Simple and fast opening of the waste container.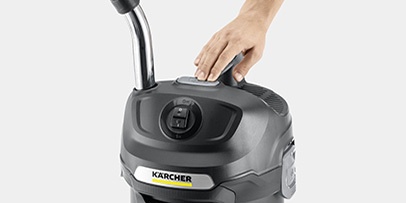 Press 3 times – filter cleaning at the touch of a button.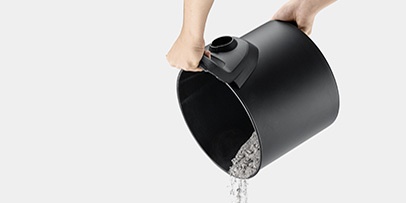 Practical handle on the container.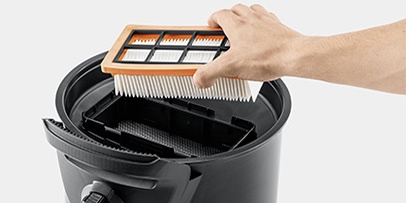 Quick removal of flat pleated filter.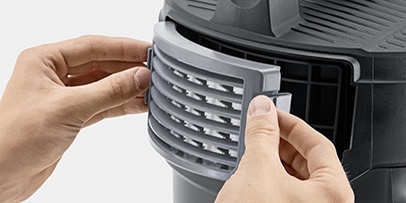 Simple replacement of exhaust filter.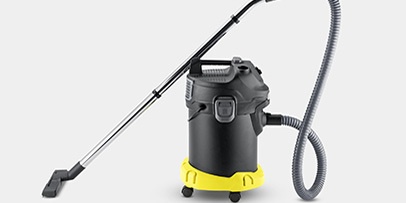 Practical parking position − always ready to hand.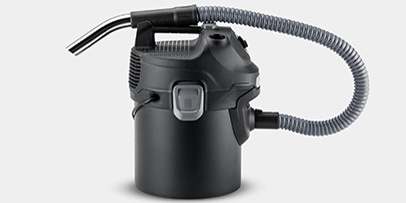 Practical parking position − also with the AD 2.