Spray-extraction cleaner

Puzzi

10/1
Puzzi 10/1 with floor nozzle/upholstery nozzle for cleaning carpets and upholstery using spray extraction. Ideal for smaller areas. With integrated cable hook and holder for handle with trigger/suction pipe.
Puzzi 10/1 with upholstery nozzle and floor nozzle is particularly suited to hygienic and effective cleaning of small to medium surfaces. With 1 bar spray pressure, the spray extraction machine ensures gentle, deep cleaning of textiled surfaces and delivers impressive results, especially when cleaning carpets and upholstery. Thanks to the narrow floor nozzle, the machine is optimally suited for use in confined spaces. The flexible suction lips allow cluttered areas to be cleaned easily. The spray extraction machine is fitted with an integrated cable hook and a holder for a handle with trigger and suction pipe.
Features and benefits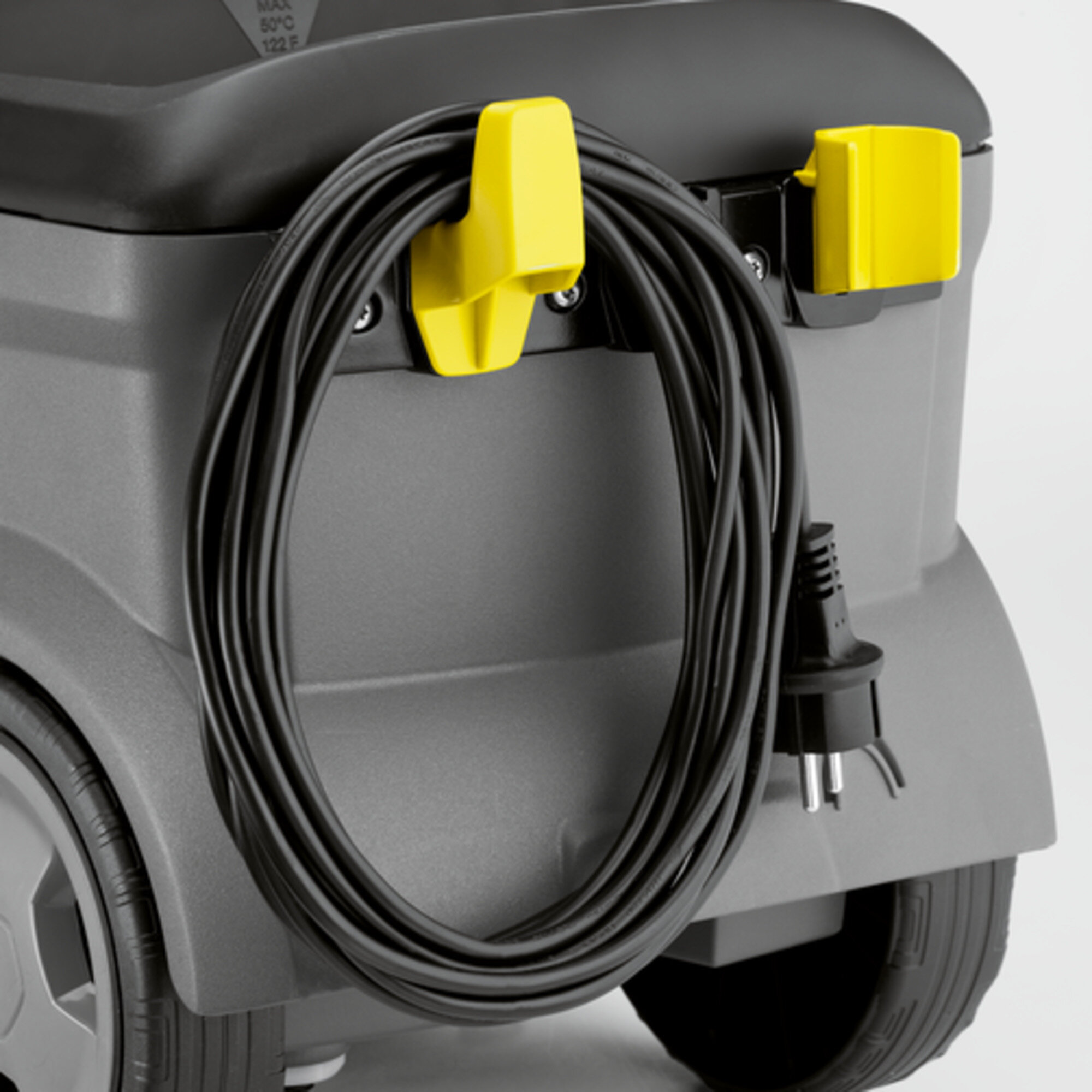 Optimal suitability for daily use
Tool-free adjustment of the grip; Accessory/cable fastenings; quick change from floor to upholstery nozzle.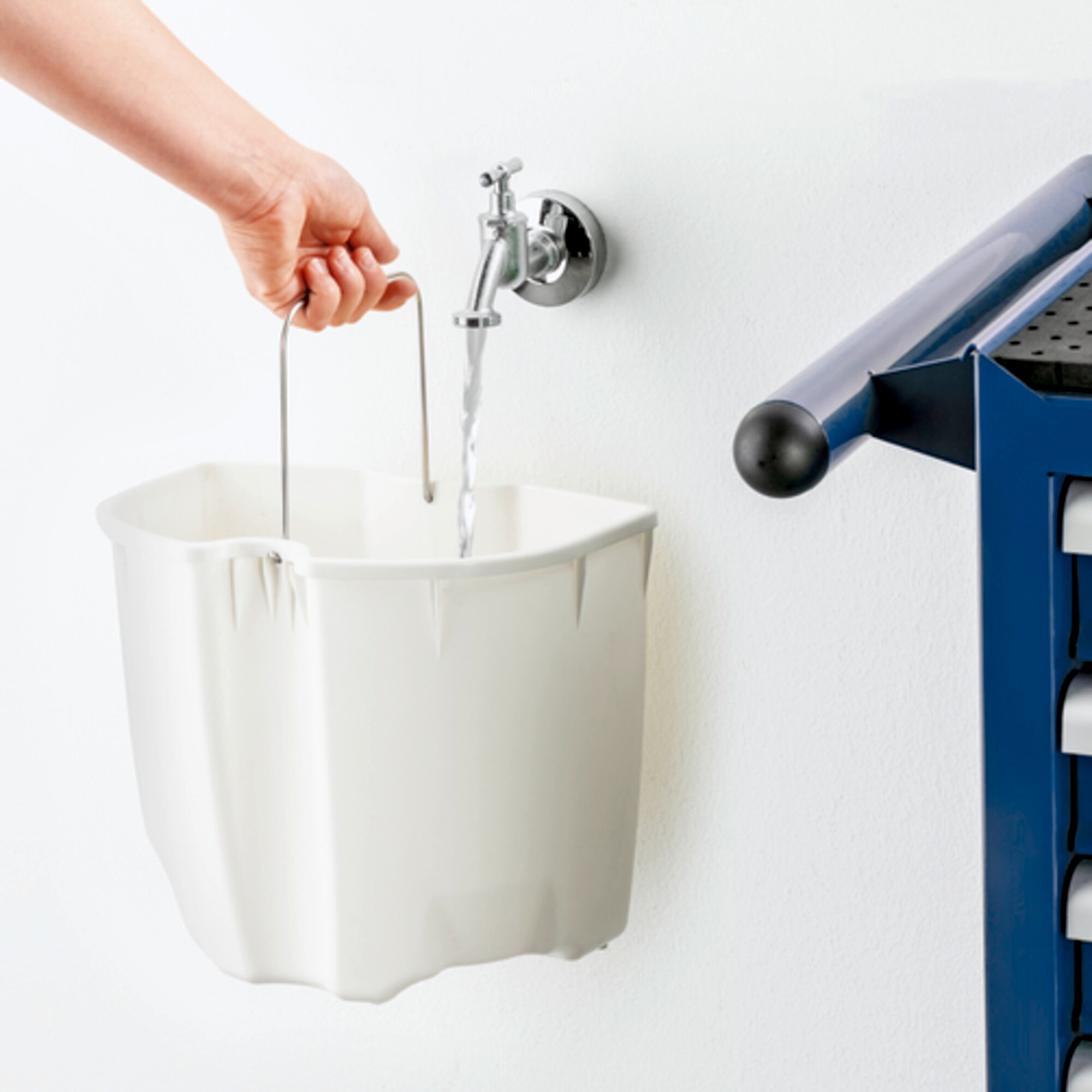 Removable dirty water tank
The dirty water tank is easy to remove and can also be used for filling the fresh water tank.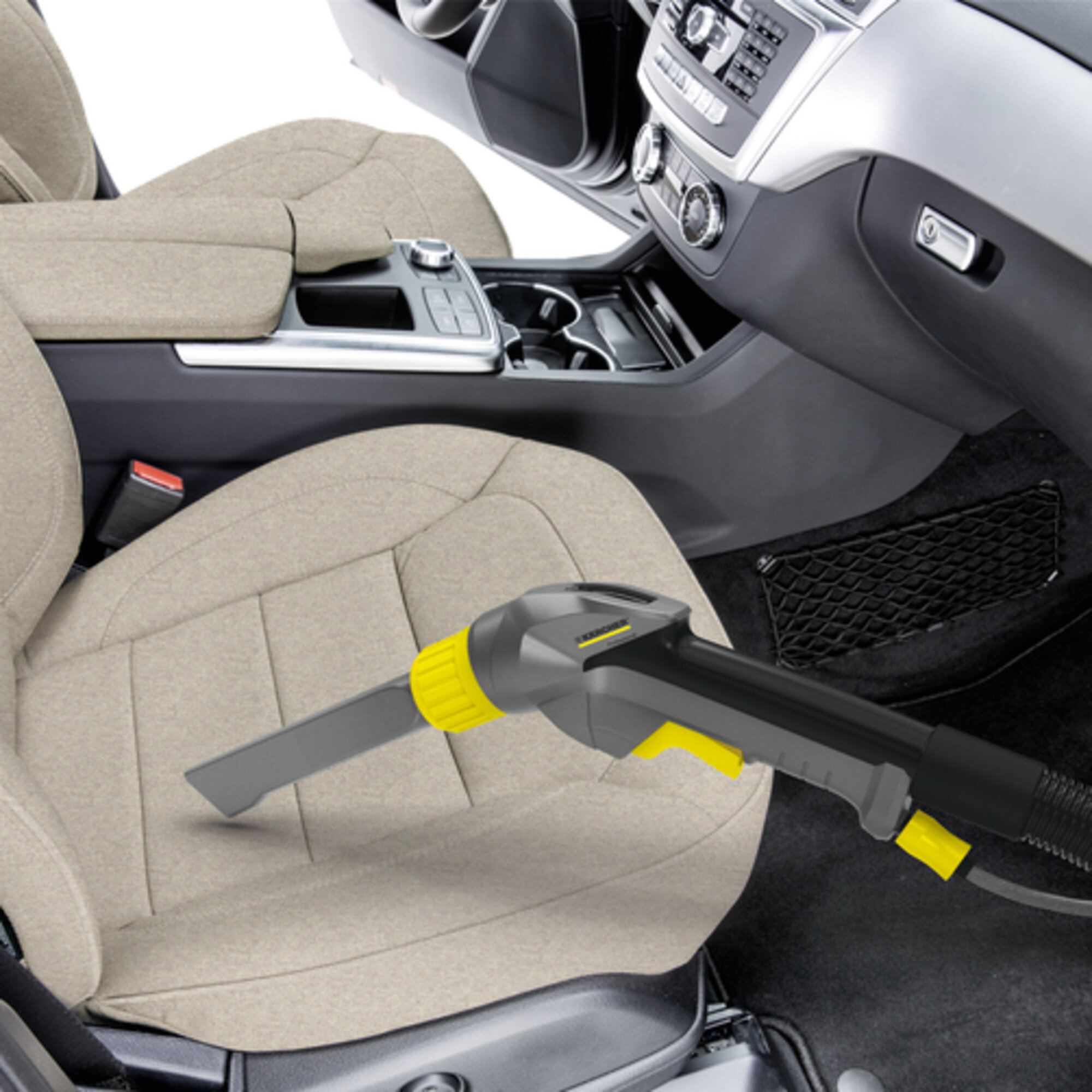 Diverse use
Various accessories for diverse applications (e.g. crevice nozzle for cleaning car seats and upholstery).
Ergonomic second handle
Ergonomic handle and lightweight design for ease of operation.
Height-adjustable handle.
Specifications
Technical data
Max. area performance (m²/h)
20 - 25
Air flow (l/s)
74
Vacuum (mbar/kPa)
254 / 25,4
Spray volume (l/min)
1
Spray pressure (bar)
1
Tank of fresh/dirty water (l)
10 / 9
Turbine capacity (W)
1250
Pump capacity (W)
40
Supply voltage (V/

Hz

)
220 - 240 / 50 - 60
Weight without accessories (kg)
10,5
Weight incl. packaging (kg)
16,1
Dimensions (L x W x H) (mm)
690 x 325 x 440
Equipment
Detergent: RM 760 tabs, 2 piece(s)
Spray/suction hose: 2.5 m
Floor nozzle: 240 mm
Integrated accessory storage for upholstery/crevice nozzle
Integrated accessory storage for floor nozzle
Spray/suction gun
D-handle for spray/suction tube
Removable 2-in-1 container for fresh/dirty water
Spray/suction tube: 1 piece(s)
Nozzle mouthpiece: Upholstery nozzle, blue