Scrubber drier
BD 50/70 R Classic Bp Pack 80Ah Li+FC
Compact, very manoeuvrable ride-on scrubber dryer BD 50/70 R Classic with 70 l tank volume, maintenance-free lithium-ion battery (80 Ah) and powerful quick charger.
Powerful and battery powered: Thanks to its compact and slim design, our ride-on scrubber dryer B 50/70 R Classic offers a high degree of agility and manoeuvrability and is therefore also very easy to transport. Equipped with a powerful and long-lasting lithium-ion battery with 80 Ah capacity, which can be recharged at any time, as well as a 70 litre tank volume, extended applications are also possible for floor cleaning. On top of this, the BD 50/70 R Classic enables the installation of many useful and optional equipment details, such as a Home Base with hooks for carrying manual cleaning utensils, a pre-sweep mop or a bin liner holder.
Features and benefits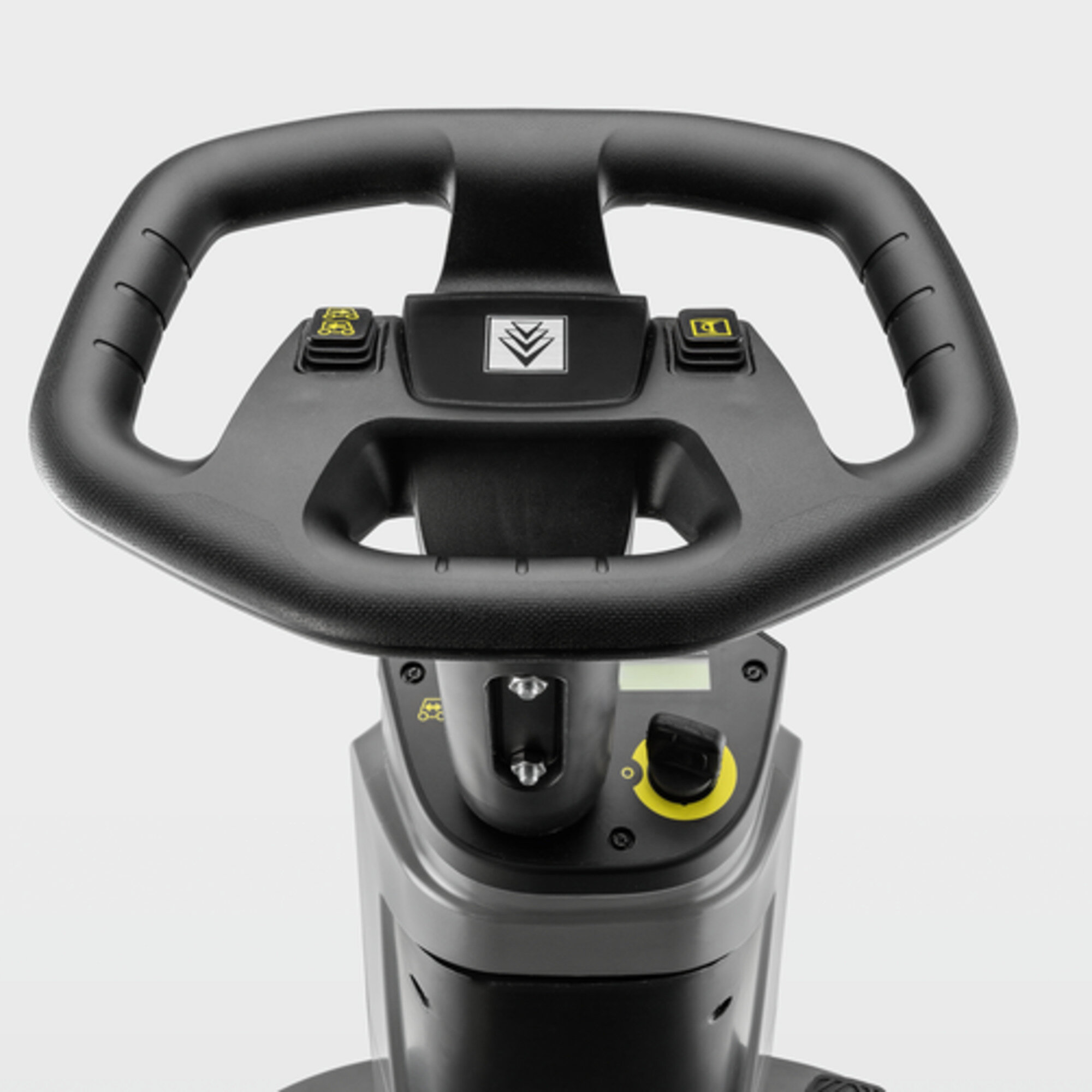 Easy operation
Self-explanatory symbols and clear control panel. Brief familiarisation phases. Simple, yellow colour-coded control elements make the machine easy to use.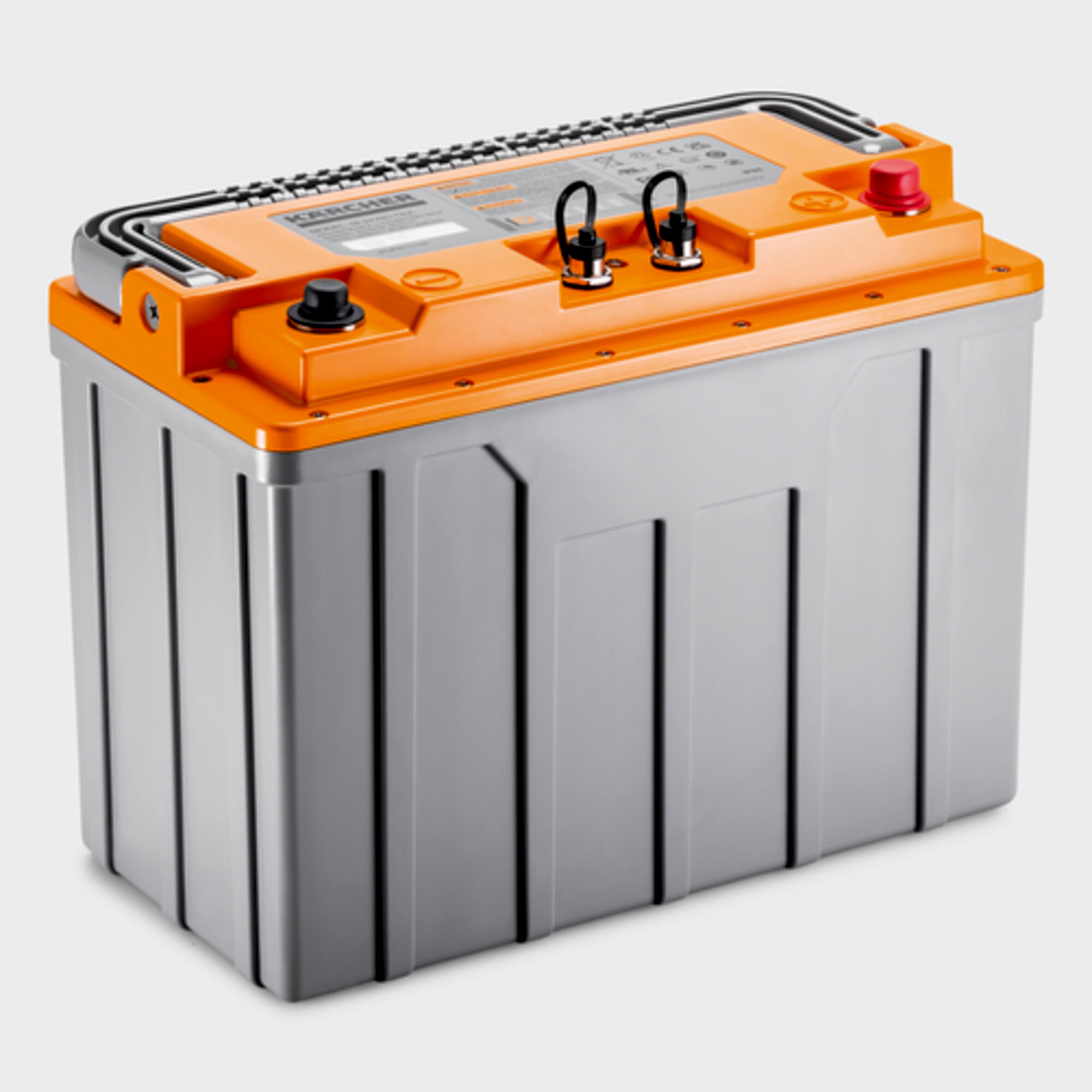 Long-lasting lithium-ion battery
Long operating times and high productivity thanks to fast and interim charging. Maintenance-free battery system without refilling with water.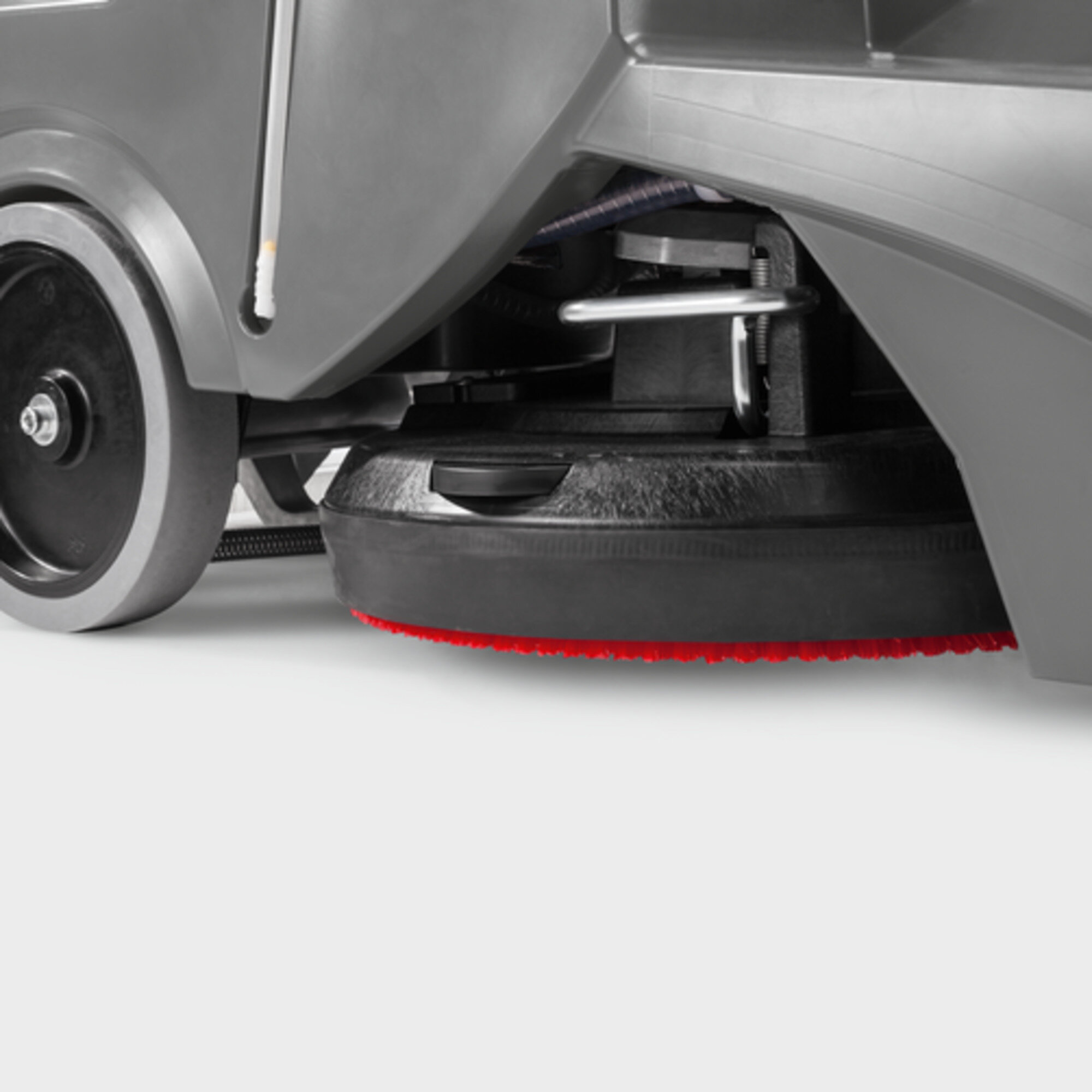 Disc brush engineering
Robust construction style with integrated disc brush head. High area performance thanks to large working width. Brush replacement via pedal ejection.
Compact, slim design
Extremely manoeuvrable machine.
Clear view of surfaces to be cleaned.
Easy to transport.
Optional accessories: pre-sweep mop
Picks up dry dirt, thus supporting the cleaning process.
Helps to prevent blockages in the suction channel.
Specifications
Technical data
| | |
| --- | --- |
| Drive type | Battery |
| Traction drive | Traction motor |
| Working width of brushes (mm) | 510 |
| Working width, vacuuming (mm) | 850 |
| Tank of fresh/dirty water (l) | 70 / 75 |
| Theoretical area performance (m²/h) | 2805 |
| Practical area performance (m²/h) | 2000 |
| Battery type | Li-Ion |
| Battery (V/Ah) | 24 / 80 |
| Battery runtime (h) | max. 2 |
| Battery charging time (h) | approx. 2 |
| Brush rotational speed (rpm) | 180 |
| Brush contact pressure (g/cm²/kg) | 13 / 20 |
| Aisle turning width (mm) | 1650 |
| Water consumption (l/min) | max. 2,3 |
| Sound pressure level (dB(A)) | 66 |
| Total permissible weight (kg) | 345 |
| Weight without accessories (kg) | 112 |
| Dimensions (L x W x H) (mm) | 1310 x 590 x 1060 |