Scrubber drier
BD 43/35 C Classic Ep
Mains-operated (230 V/50 Hz) and affordable: the scrubber drier with disc technology cleans up to 1700 m²/h. For efficient basic and maintenance cleaning of areas up to 900 m².
With the mains-powered (230 V/50 Hz) BD 43/35 C Ep scrubber drier with disc engineering, there is no option of battery operation, which makes the machine very inexpensive. The machine's technical equipment is of the usual high standard: It impresses with a working width of 43 centimetres, a tank volume of 35 litres, a 900 millimetre V-shaped squeegee, and is very easy to operate thanks to the EASY Operation system with the striking yellow buttons. Furthermore, it is very quiet and cleaning is child's play. The manoeuvrable BD 43/35 C Ep is ideal for smaller and heavily furnished areas of up to 900 m². In addition, its compact dimensions allow an optimum overview of the area to be cleaned. 
Features and benefits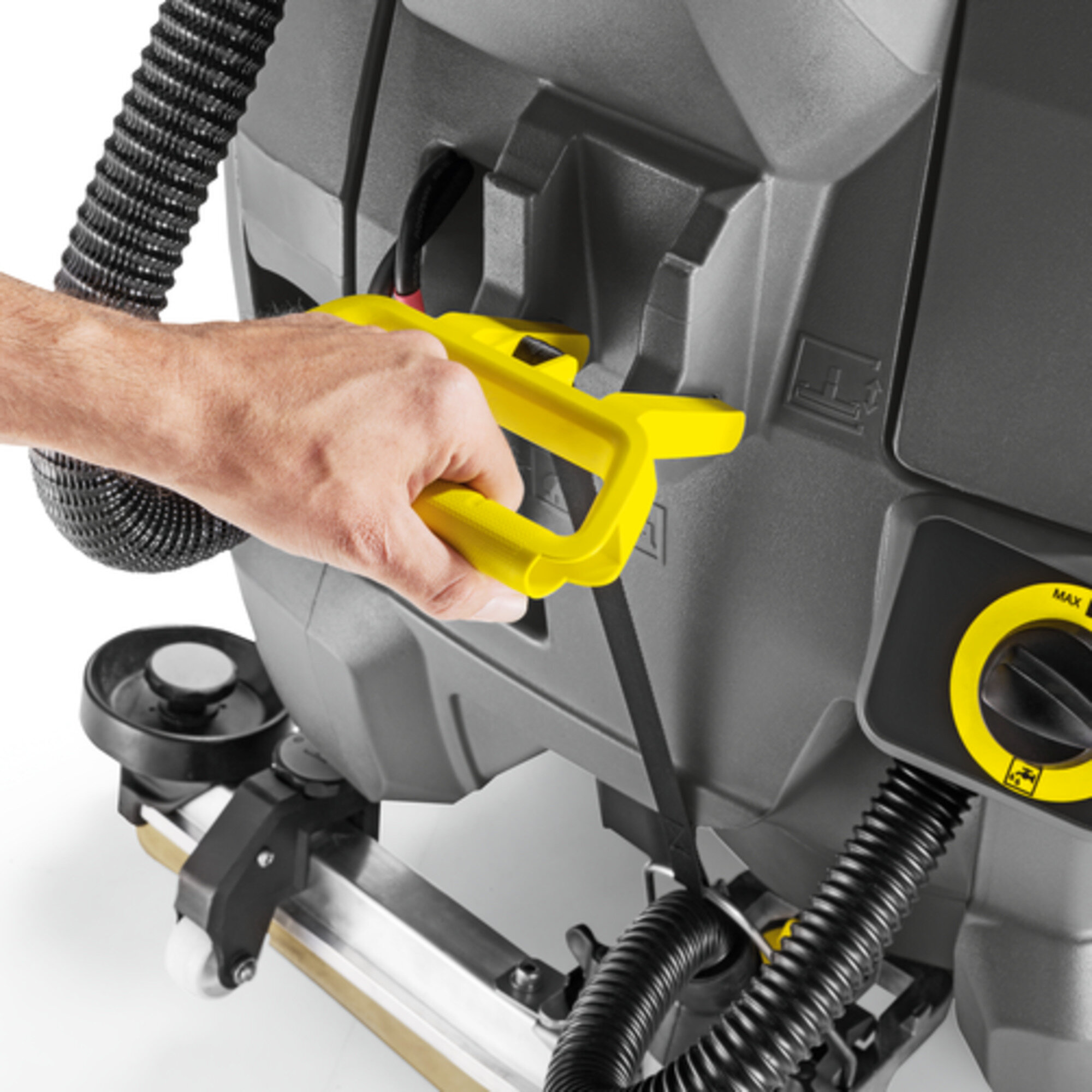 Robust and durable control elements
Designed for daily use. Robust, durable, reliable machine.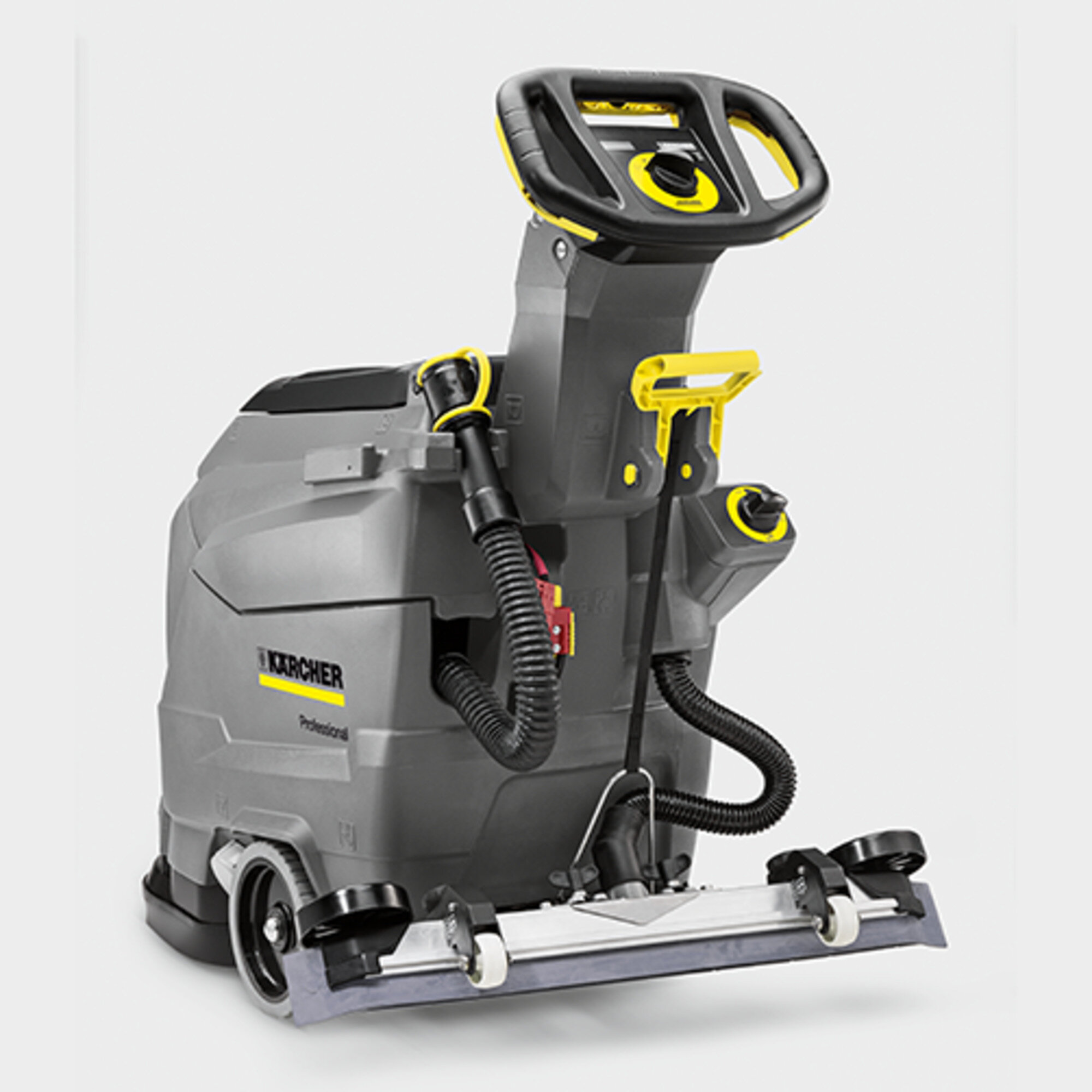 Simple operation thanks to EASY-Operation Panel
Self-explanatory symbols and clear control panel. Brief familiarisation phases. Simple, yellow colour-coded control elements make the machine easy to use.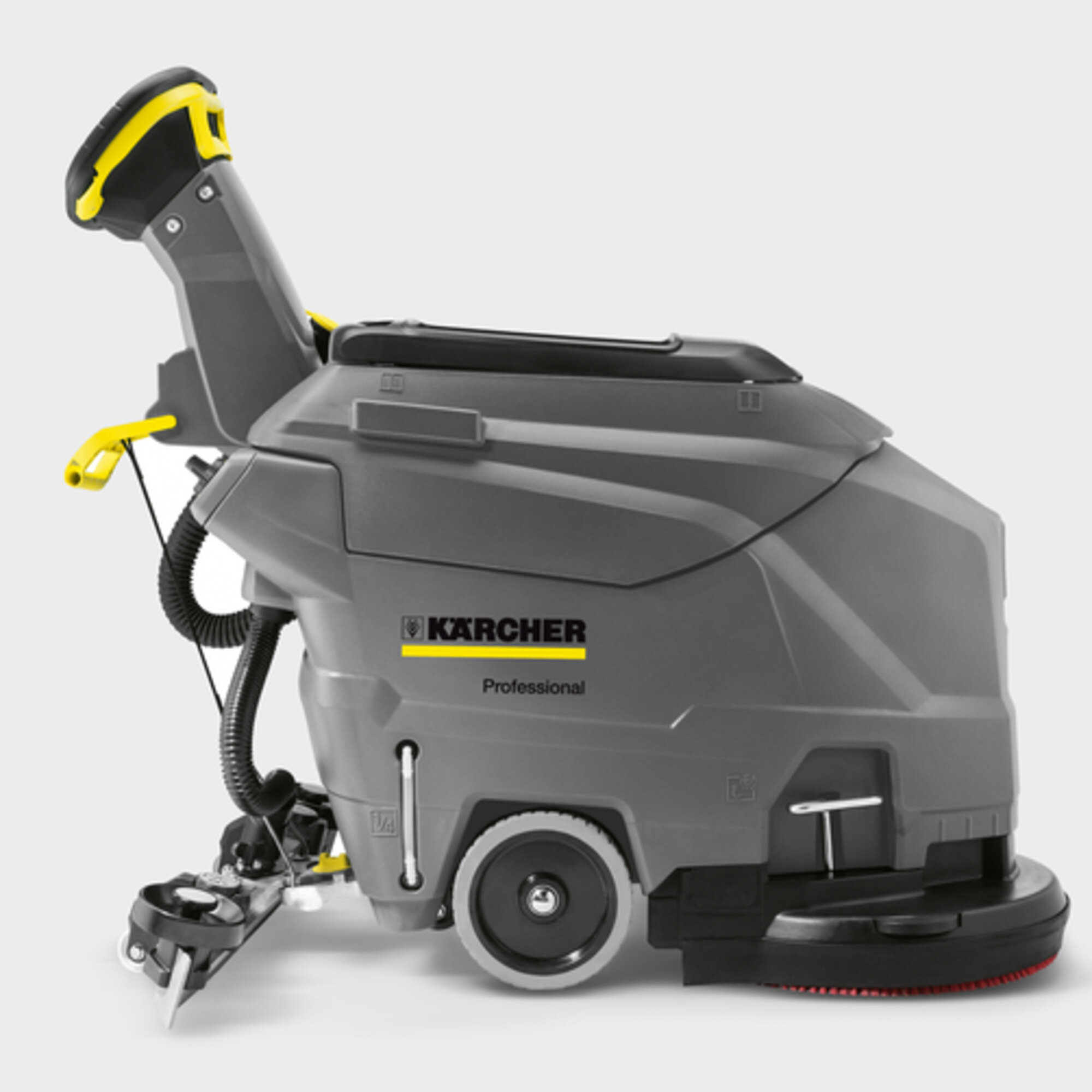 Small, compact machine
Extremely manoeuvrable machine. Clear view of surfaces to be cleaned.
Large tank volume for long work intervals
Large tank volume for long work intervals without interruption.
For very efficient and economical cleaning.
Home Base system
Options for the attachment of hooks, containers, mop, etc.
Additional cleaning utensils can be carried on-board.
Affordable entry-level model in the 25 to 35 litre class
Excellent price-performance ratio.
Reduced to the most important features.
Yellow, clearly visible control elements
Yellow control elements simplify operation and reduce teach-in time.
Mains-operated machine
Low weight low initial outlay.
Suitable for both occasional and continuous use.
Specifications
Technical data
Drive type
Mains operation
Traction drive
Advance by brush rotation
Working width of brushes (mm)
430
Working width, vacuuming (mm)
900
Tank of fresh/dirty water (l)
35 / 35
Theoretical area performance (ft²/hr)
1720
Practical area performance (m²/h)
1250
Brush rotational speed (rpm)
180
Brush contact pressure (g/cm²/kg)
30 - 40 / 26,5 - 28,5
Water consumption (l/min)
max. 2,7
Sound pressure level (dB(A))
70
Supply voltage (V/

Hz

)
230 / 50
Weight without accessories (kg)
48
Dimensions (L x W x H) (mm)
1135 x 520 x 1025
Equipment
Disc brush
2-tank system
Mains operation
Squeegee, v-shape