FlexoMate cleaning trolley
Upgrade your crew! Our professional FlexoMate cleaning trolley ensures greater speed and efficiency in the cleaning process. The flexible and modular trolley is suitable for comprehensive cleaning tasks as well as diverse customer requirements. With its ergonomic structure and height-adjustable handle it reduces the physical effort and relieves shoulders and wrists.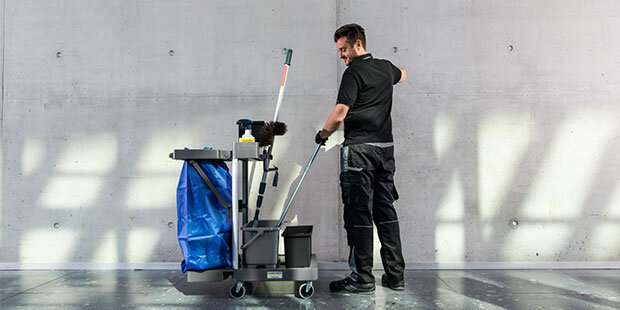 The Swift is the basic version of the Flexomate. This cleaning trolley is perfect for properties with around 35 offices - and is particularly strong in small spaces.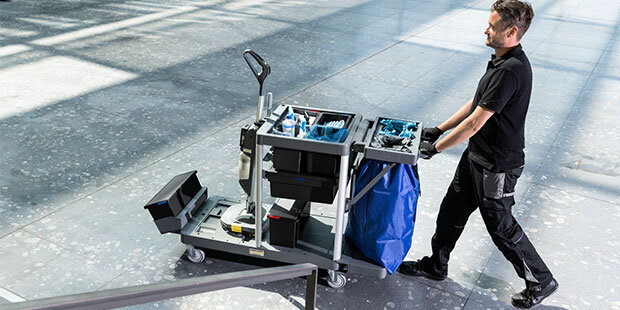 Enough space for the most important cleaning products and a little more. Choose the FlexoMate Expert for properties with around 10 sanitary facilities and 10-15 offices.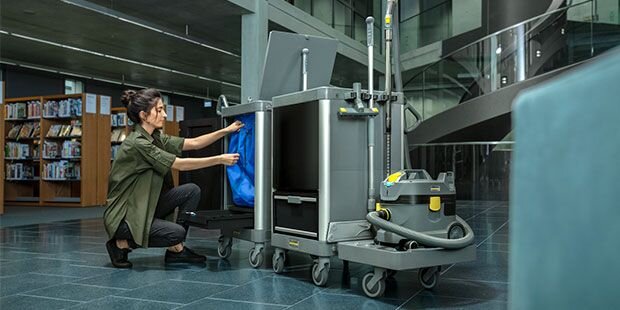 Ideal for properties with 15–20 sanitary facilities, 2–3 kitchenettes and about 15–20 offices: You can equip the FlexoMate ExpertPro with everything you need for demanding jobs.