KM 90/60 R G
Petrol-powered, powerful and constructed to be particularly compact and robust, our KM 90/60 R G ride-on vacuum sweeper impresses when working on cleaning applications in outside areas.
Equipped with a powerful petrol engine and an automatic choke for an optimal start response, our KM 90/60 R G ride-on vacuum sweeper provides the ideal conditions for comprehensive cleaning applications outdoors. The unique, automatic and highly efficient round filter cleaning system ensures dust-free work and minimises loss of suction. Thanks to the EASY Operation system and its compact construction, the machine is easy to operate and, at the same time, impresses with its agile handling and high manoeuvrability. The practical pick-up area and Home Base attachment kit also make carrying further cleaning tools easy.
Features and benefits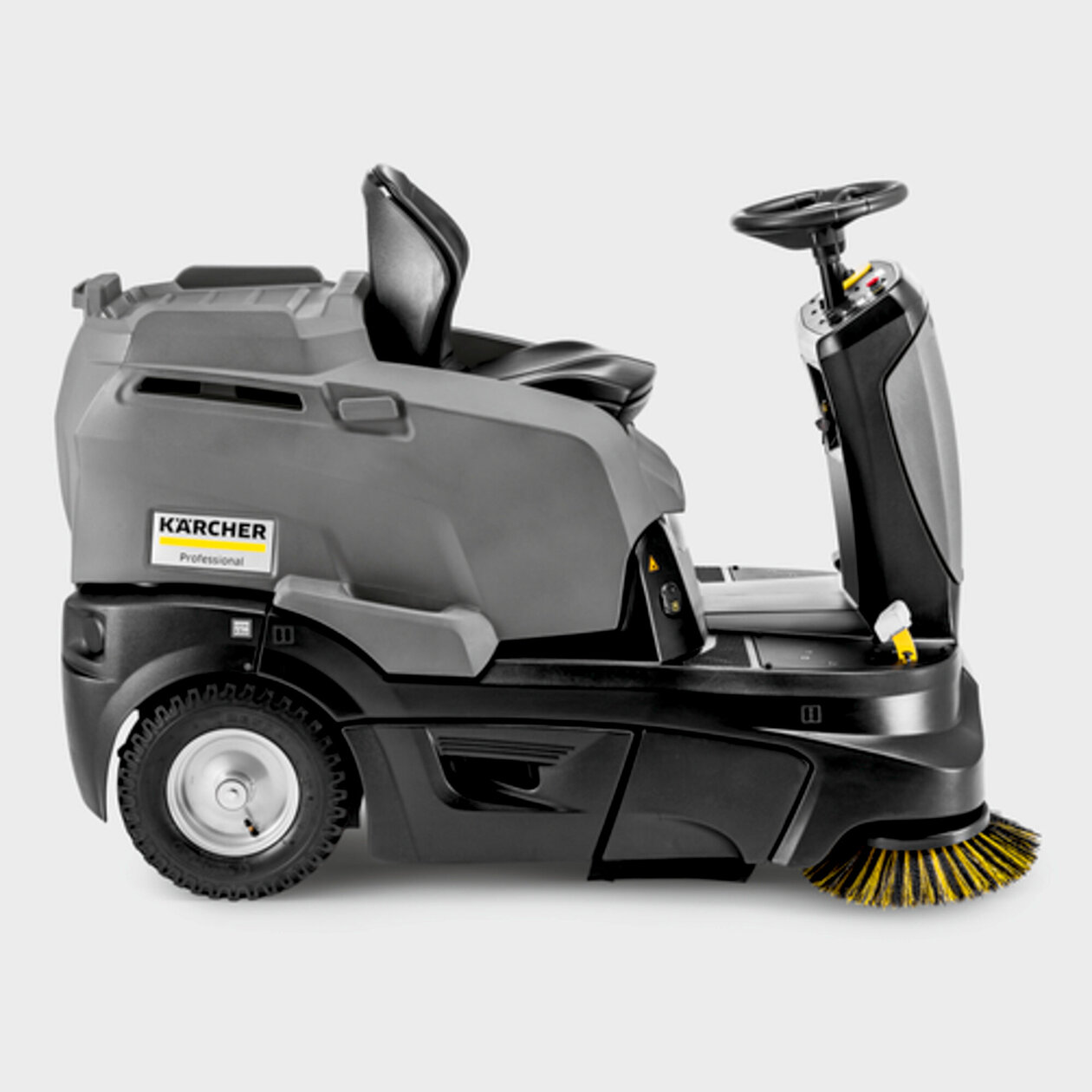 Robust, compact construction style with pick-up area
Built to last, high reliability. Safety and manoeuvrability. Additional components such as reserve canisters or manual cleaning equipment can be safely fixed and carried on-board.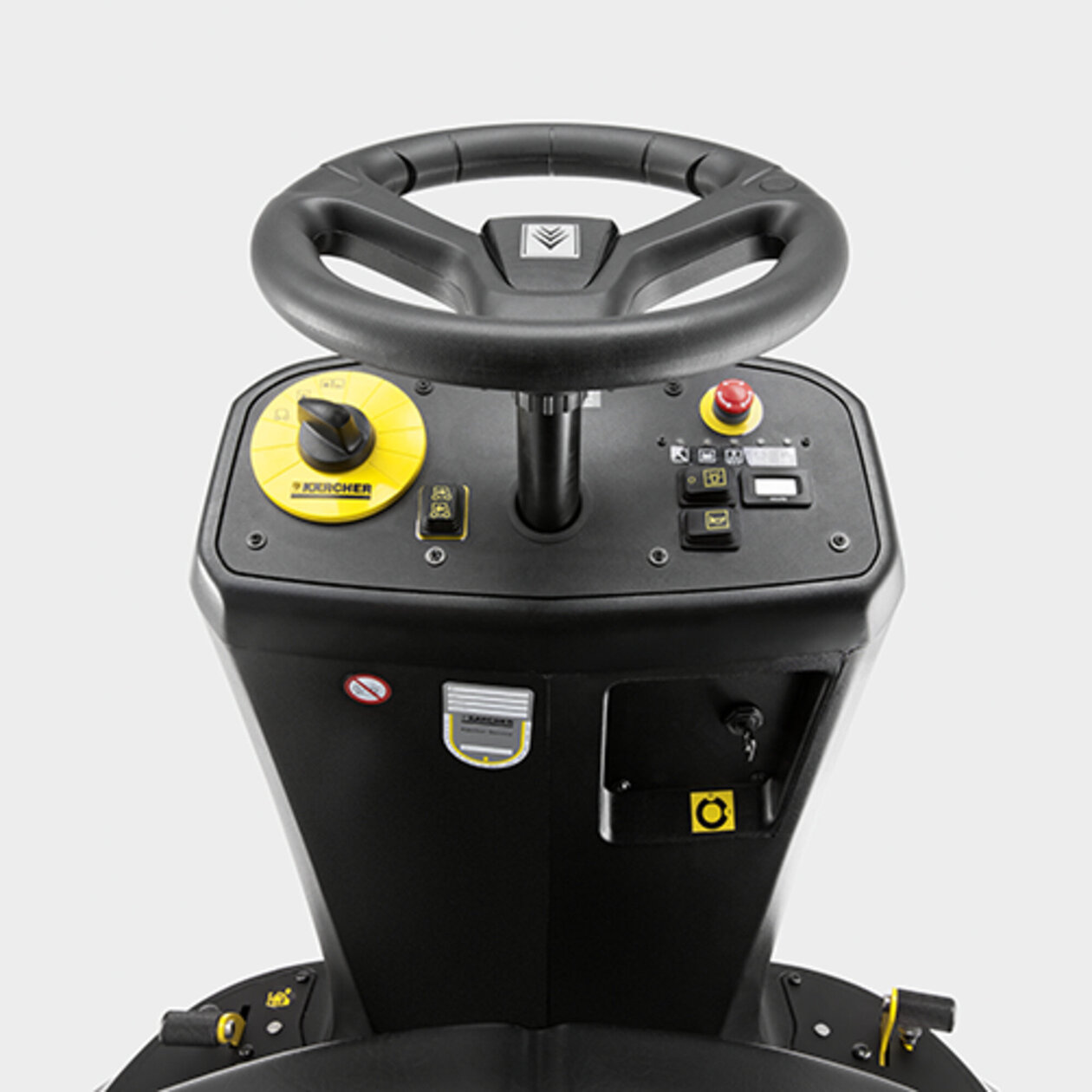 EASY Operation operating concept
Logical and clear. All control elements are clearly arranged and within easy reach.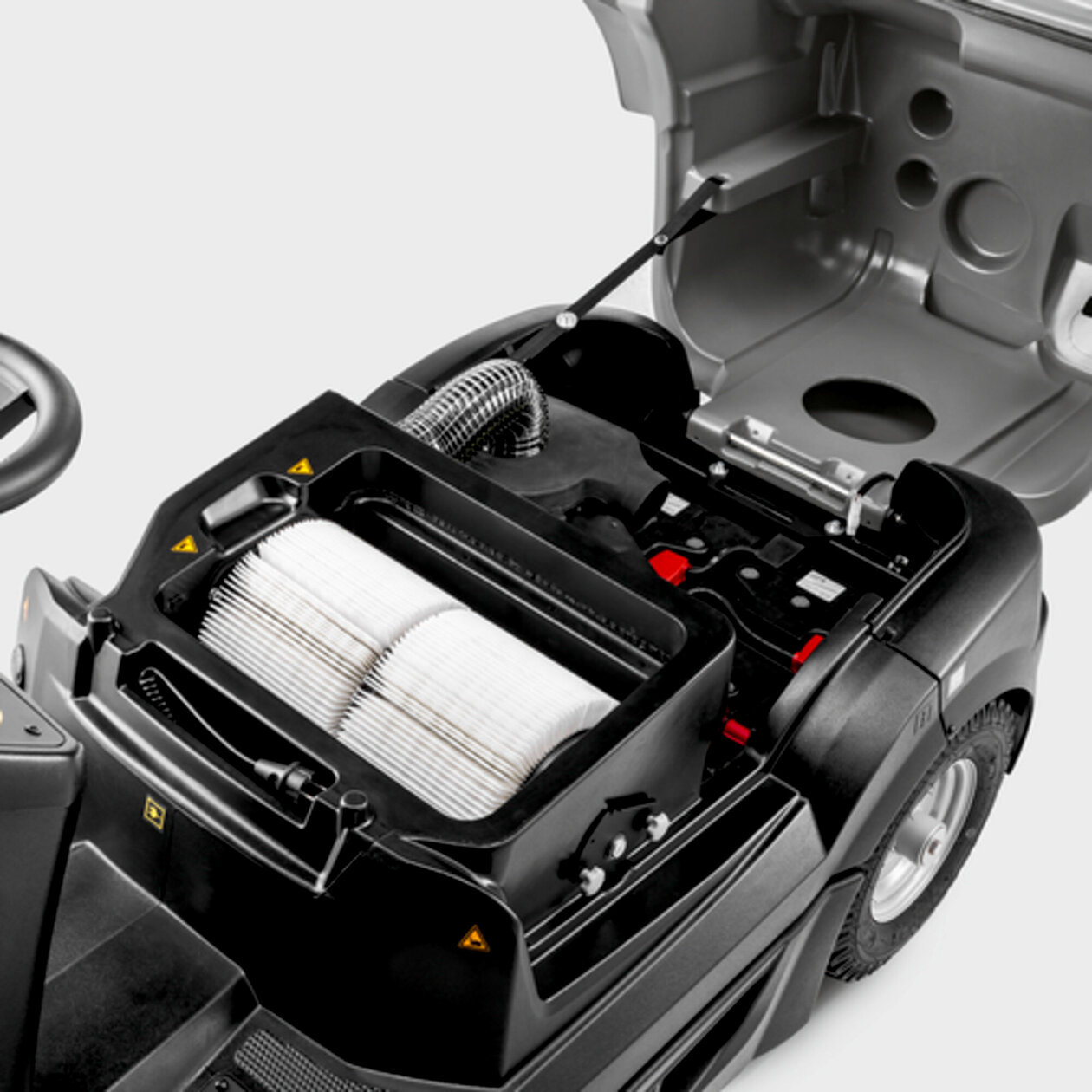 Large filter area with automatic filter cleaning system
The filter is automatically cleaned when the machine is switched off – for continuous low-dust sweeping for long periods of uninterrupted use. Filter cleaning can also take place manually. Filter replacement without tools.
Home Base for greater flexibility
Different practical connections for other accessories.
Easy to carry, for example, a litter picker, brush or an additional container.
Specifications
Technical data
| | |
| --- | --- |
| Drive | 4-stroke petrol engine / Subaru |
| Traction drive | Hydrostatic |
| Drive– performance (kW) | 6,6 |
| Drive type | Petrol |
| Max. area performance (m²/h) | 7200 |
| Max. area performance with 2 side brushes (m²/h) | 9200 |
| Working width (mm) | 615 |
| Working width with 1 side brush (mm) | 900 |
| Working width with two side brushes (mm) | 1150 |
| Waste container (l) | 60 |
| Climbing ability (%) | 18 |
| Working speed (km/h) | 8 |
| Filter areas (m²) | 4 |
| Weight (with accessories) (kg) | 265 |
| Weight incl. packaging (kg) | 266 |
| Dimensions (L × W × H) (mm) | 1695 x 1060 x 1260 |
Equipment
Polyester round filter
Filter cleaning manual
Filter cleaning automatic
Powerful traction drive, Hydrostatic
Main sweeper roller, floating
Suction volume regulation
Coarse dirt flap
Overhead sweeping principle
Forwards traction drive
Backwards traction drive
Suction
Outdoor use
Elapsed time counter
Sweeping function, can be switched off
Side brush, pneumatically controlled
Home Base fastening option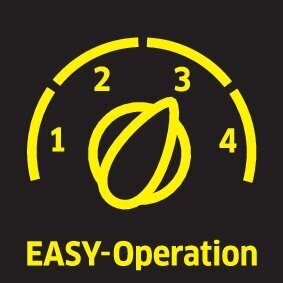 Application areas
Logistic Centers
Multi-storey car parks
Warehouses and other indoor applications
Hotel complexes
Production halls
Smaller parks and car parks