Water dispenser
WPD 200 Adv. S Black
Water dispenser table top unit WPD 200 Adv S Black for up to 100 people. Supplies 6 water types (ambient, chilled, Medium or Classic sparkling water, hot and extra hot). With integrated pump.
Equipped with a patented system for thermal cleaning, an integrated pump and effective energy-saving functions (energy-reduced and stand-by modes), as well as a transparent display, our water dispenser WPD 200 Adv S Black impresses with useful and convenient additional features as standard. The Advanced table top unit in black is suitable for up to 100 people and supplies ambient, chilled, Medium or Classic sparking water, hot and extra hot water, at any time at the touch of a button. Residual water from the drip tray is conveniently disposed of in the wastewater line, the integration of a floor stand and drain into a canister are also possible upon request. There is a choice of the Active-Pure or Hy-Protect filter from Kärcher.
Features and benefits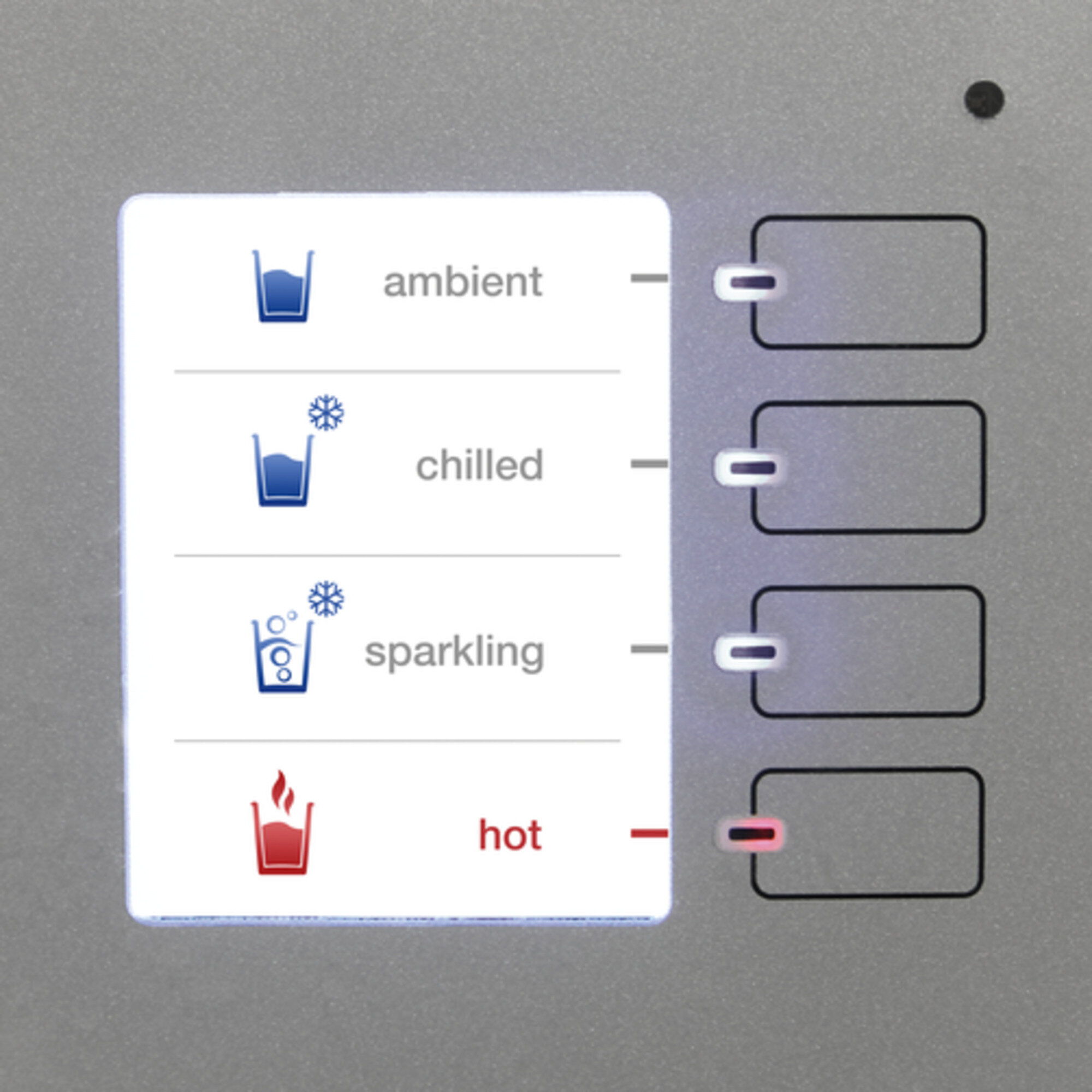 Multifunctional colour display with sensor buttons
Easy to operate: e.g. temperature selection, CO₂ intensity, filter replacement display, individual image gallery.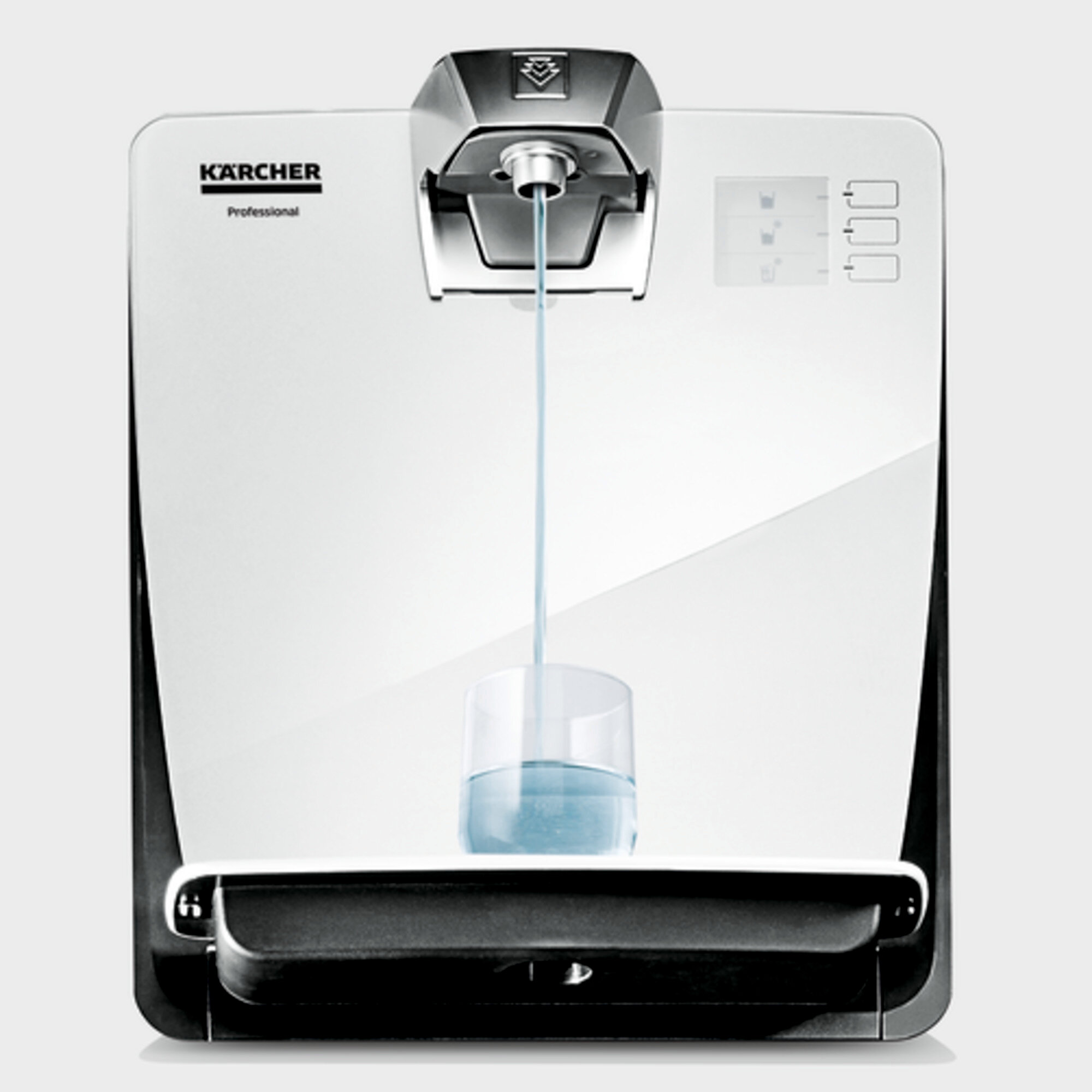 Extra-high output range
Up to 30 cm high dispensing area. Allows the convenient filling of even large containers.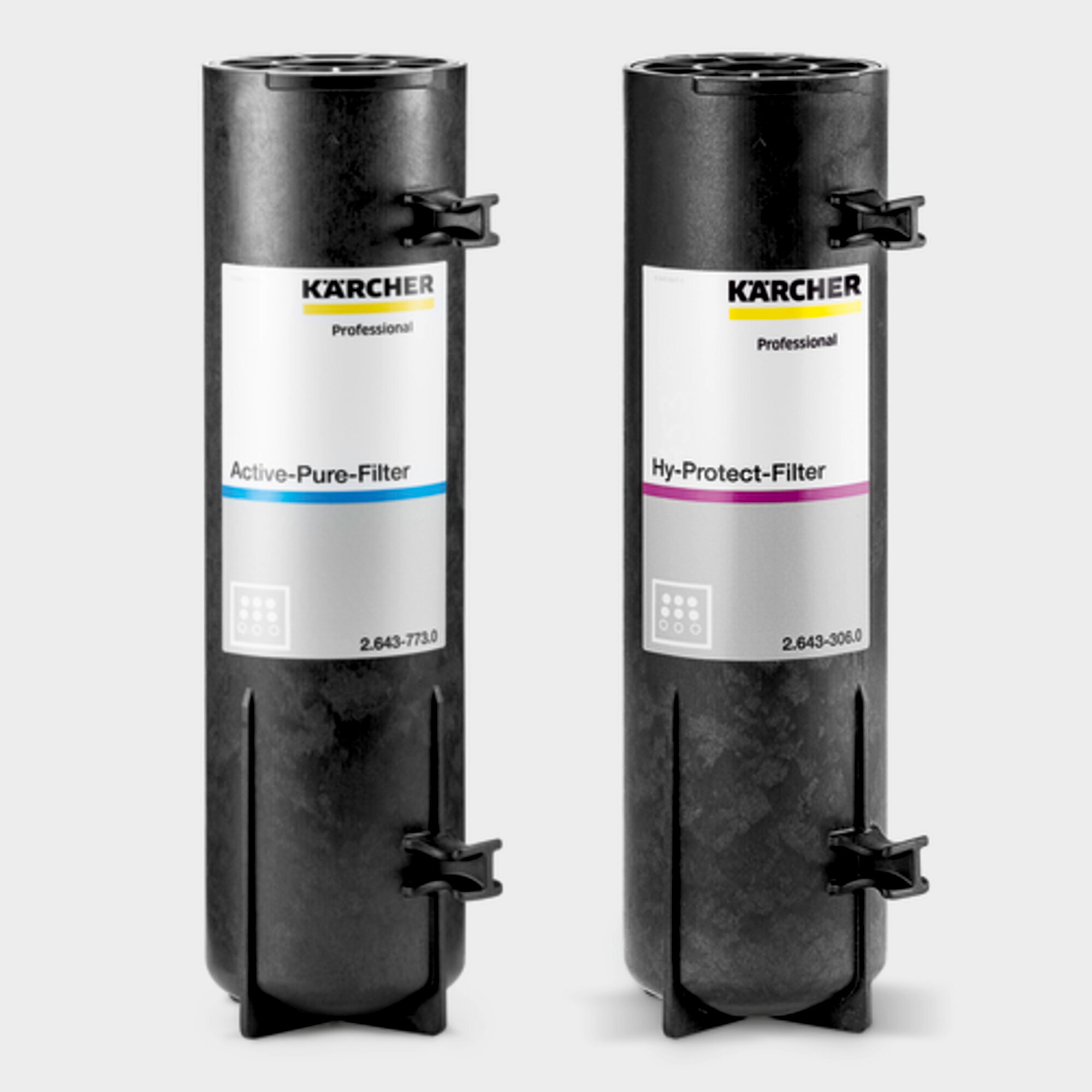 Two optional filters for unique water purity
Hy-Protect filter: retains viruses and bacteria, but not minerals. Active-Pure filter: removes chlorine and heavy metals from the line.
Additional water types
Sparkling water (medium and classic), as well as hot and extra-hot water.
Portionable output
The quantity dispensed can be adapted to the size of the drinking vessel: 0.2 l for cups/glasses: 0.5 l or 1 l for bottles.
Specifications
Technical data
Voltage (Ph/V/

Hz

)
1 / 220 - 240 / 50
Water output, ambient (l/h)
120
Water output, chilled (l/h)
40
Water output, chilled with CO₂ (l/h)
40
Coolant
R290
Hot water
yes
Cold water
yes
Uncooled water
yes
Carbonated water
yes
Weight without accessories (kg)
26,4
Weight (with accessories) (kg)
26,7
Weight incl. packaging (kg)
29,8
Dimensions (L x W x H) (mm)
545 x 365 x 465
Equipment
Automatic thermal disinfection
Automatic rinsing process
Water dispenser with contact protection
Portioning the water volume for glasses, bottles or jugs
Positioning aid for the drinking vessel
Drip tray with filling level indicator
Drip tray draining: Without drain
Power-save mode
Version: Table version
Electronic package: Advanced
Hygienic cleaning: thermal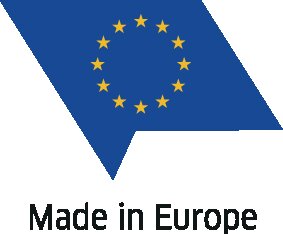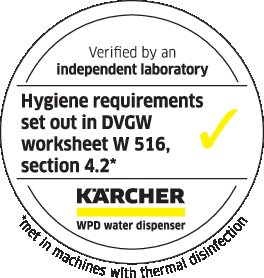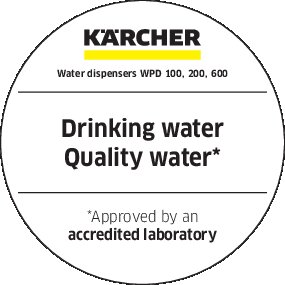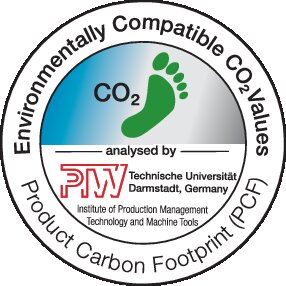 Application areas
The right water dispenser for any installation location
office, production, retail store, car dealership, school, university, town hall, hotel, restaurant, canteen, hospital, doctor's surgery