Water dispenser
WPD 200 Basic S Black
The water dispenser WPD 200 Basic S Black supplies 3 water types (chilled, ambient, sparkling). Table top unit for up to 100 people, with drip tray and pump. Chemical cleaning.
The basic table top unit WPD 200 Basic S Black is suitable for the supply of up to 100 people with chilled or ambient water, still or sparkling. The water dispenser has an integrated drip tray and pump - attachment kits are also available for draining the residual water into a canister or directly into the wastewater line. A floor stand is also available. For filtering the water Kärcher offers the choice of an Active-Pure and Hy-Protect filter, which must be purchased separately. Effective energy-saving functions (energy-reduced and stand-by modes) help to keep operating costs low. The machine is cleaned chemically.
Features and benefits
Basic equipment
Simple, user-friendly operation via touch-sensitive buttons.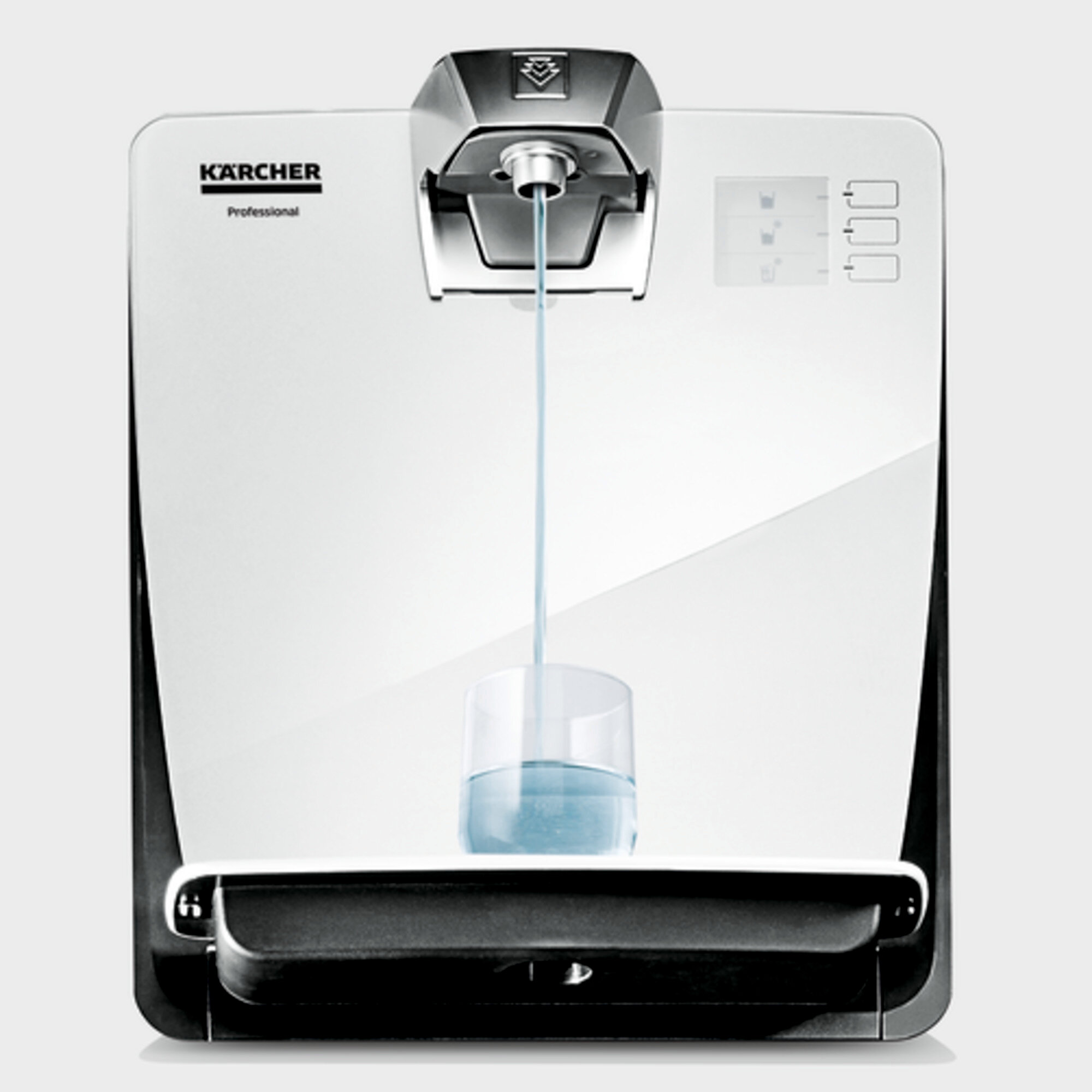 Extra-high output range
Up to 30 cm high dispensing area. Allows the convenient filling of even large containers.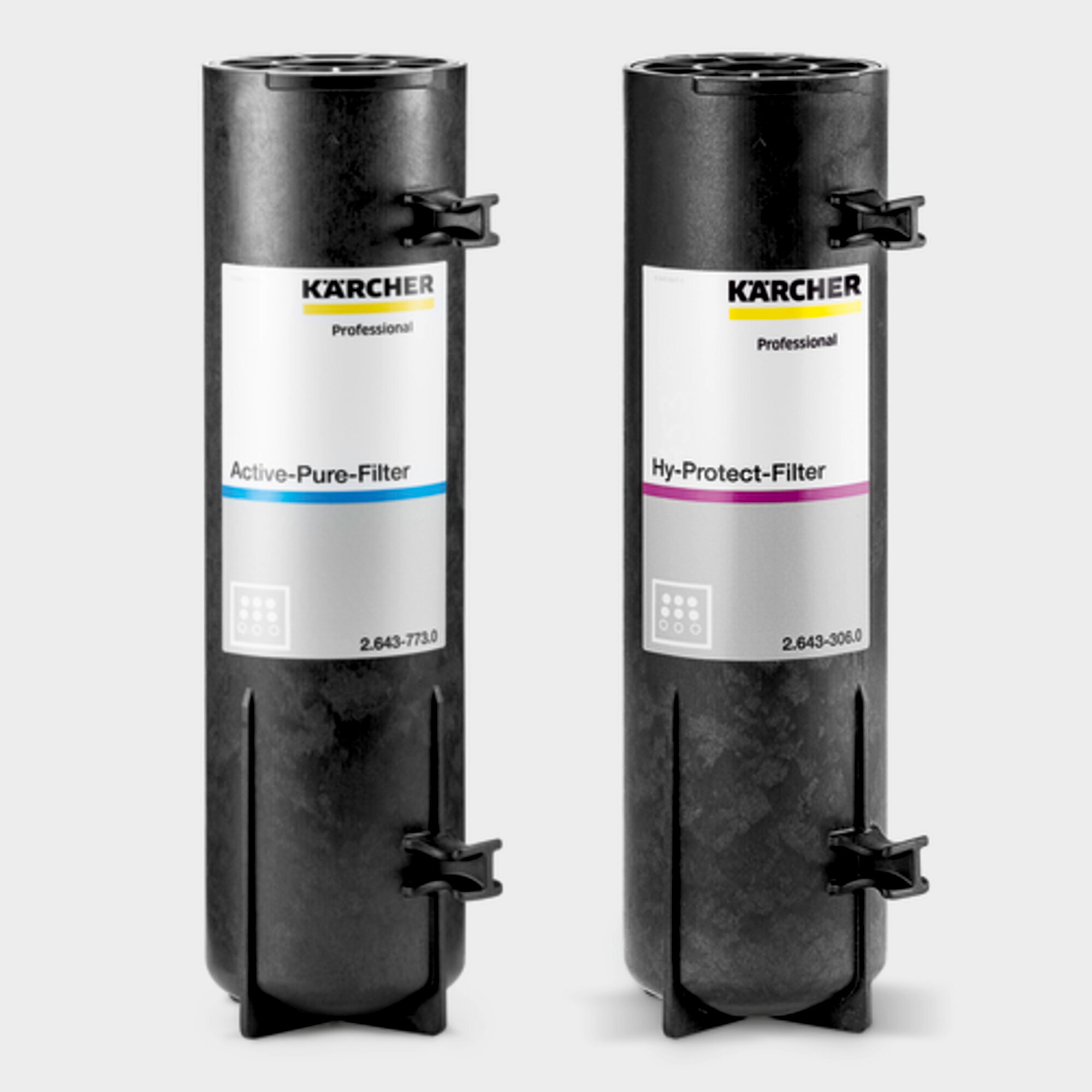 Two optional filters for unique water purity
Hy-Protect filter: retains viruses and bacteria, but not minerals. Active-Pure filter: removes chlorine and heavy metals from the line.
Additional water types
Hygienically safe drinking water: Whether still or sparkling, chilled or at room temperature.
Specifications
Technical data
Voltage (Ph/V/

Hz

)
1 / 220 - 240 / 50 - 60
Water output, ambient (l/h)
120
Water output, chilled (l/h)
40
Water output, chilled with CO₂ (l/h)
40
Coolant
R290
Cold water
yes
Uncooled water
yes
Carbonated water
yes
Weight without accessories (kg)
24,4
Weight (with accessories) (kg)
24,7
Weight incl. packaging (kg)
27,8
Dimensions (L x W x H) (mm)
545 x 365 x 465
Equipment
Water dispenser with contact protection
Positioning aid for the drinking vessel
Drip tray with filling level indicator
Drip tray draining: Without drain
Version: Table version
Electronic package: Basic
Hygienic cleaning: chemical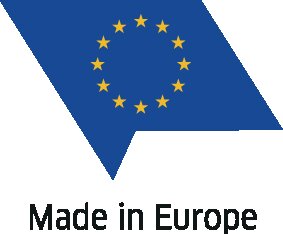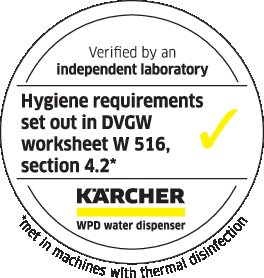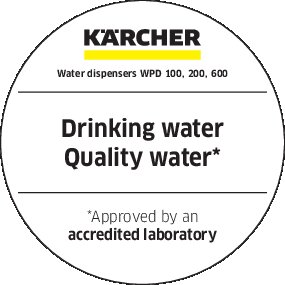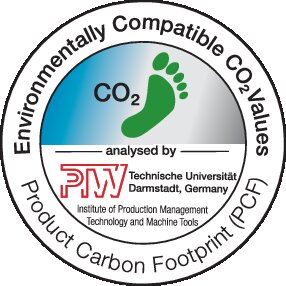 Application areas
The right water dispenser for any installation location
office, production, retail store, car dealership, school, university, town hall, hotel, restaurant, canteen, hospital, doctor's surgery