Water treatment unit
WRP 16000
The WRP 16000 washing water recycling system has a flow performance of up to 16,000 l/h and reduces fresh water consumption efficiently and cost-effectively by up to 85%.
The WRP 16000 washing water recycling system saves up to 85% fresh water and, with a flow performance of up to 16,000 l/h, offers efficient and cost-effective recycling of oil-free waste water – without the addition of flocculation chemicals. Thanks to tried-and-tested sand filtration, particles larger than 20 µm are safely removed. The recycled water can be reused for all of the system's vehicle washing processes. Depending on legal regulations, excess water may be discharged either directly to the sewer via the overflow of the pumped-storage reservoir or via a separator. The waste water can also be discharged to the sewer directly from the recycled water tank. Through continuous circulation and good ventilation, unpleasant odours can be largely avoided. The modular system offers the optimal solution for every location.
Features and benefits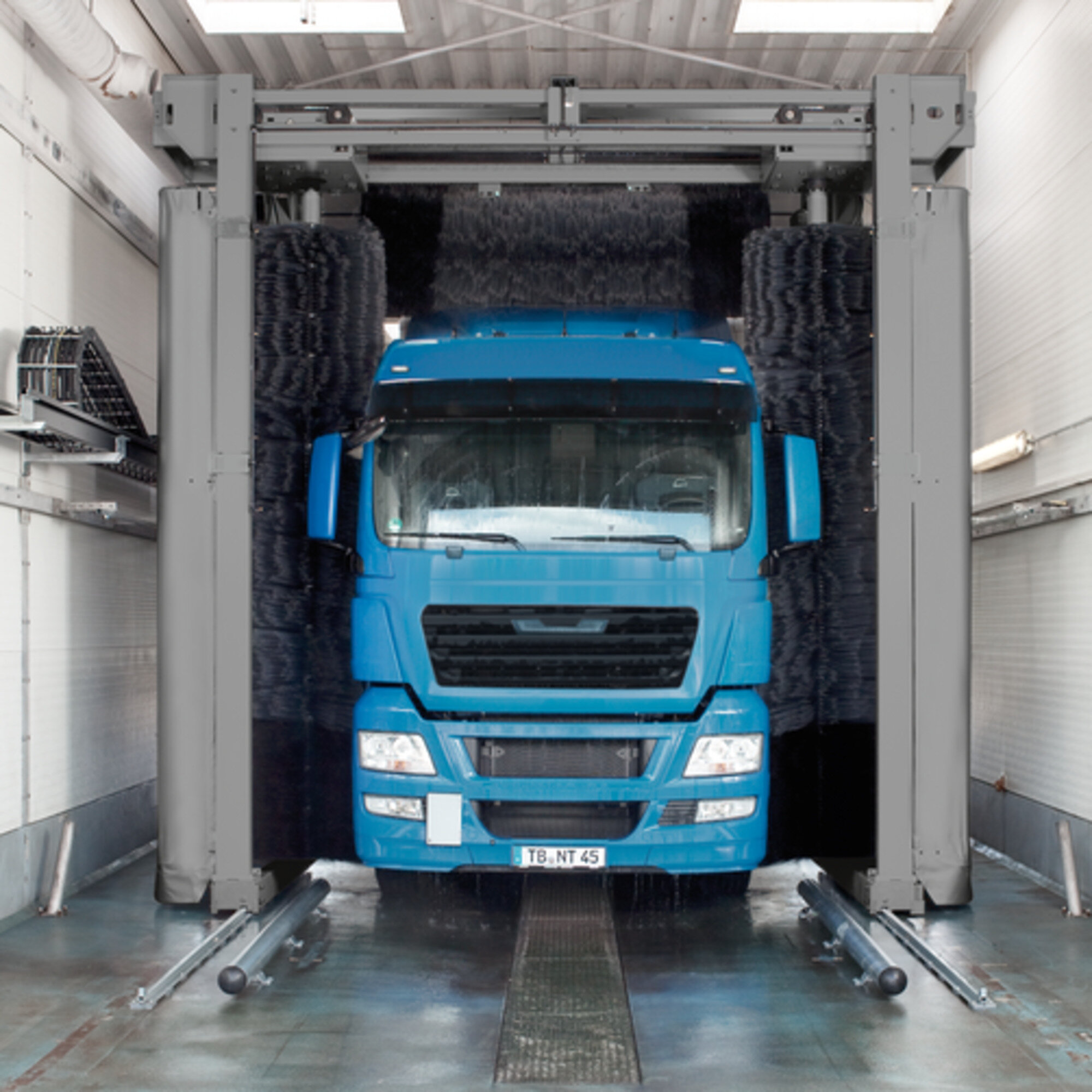 Chemical-free solution
Low operating costs. Robust filtration process. Faster amortisation of the investment costs.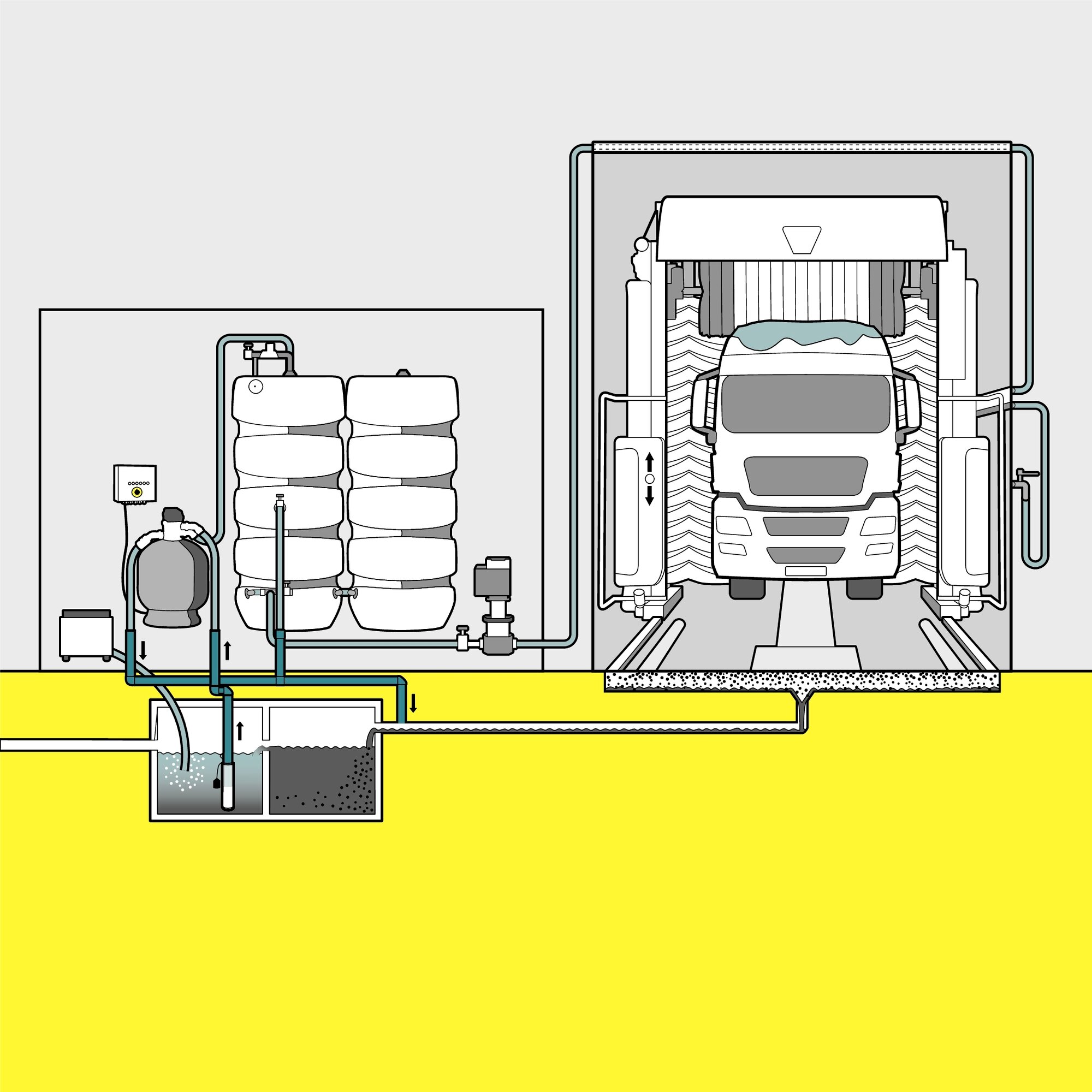 Modular concept
Location-specific and customised solutions.
Fresh water savings of up to 85%
Lower costs for fresh water. High profitability.
Easy to install
Low installation costs due to short installation times.
Z-83.3-29 type approval as proof of greatest possible circulation
Simplified approval procedure with the local water authority.
Specifications
Technical data
Current type (Ph/V/

Hz

)
1 / 230 / 50
Connected load (kW)
1,7
Throughput (l/h)
16000
Dimensions (L × W × H) (mm)
900 x 780 x 1600
Application areas
Water reclamation for car washing bays
Water reclamation for commercial vehicle washing bays