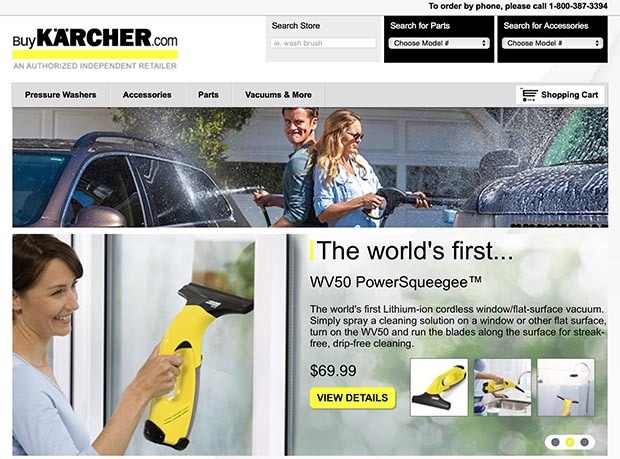 Welcome BuyKarcher.com Customers
BuyKarcher.com was an independently owned and operated ecommerce site that served Kärcher customers in North America for more than a decade. BuyKarcher.com ceased online sales on March 31, 2016. Beginning this summer Kärcher will offer products for sale directly to consumers on this website, karcher.com/us. We apologize for the inconvenince in the meantime.
Please note that BuyKarcher.com will maintain their customer service line (800-387-3394) until April 30 to assist with any issues. After April 30, please contact Kärcher directly for any assistance. We look forward to launching our web shop this summer, please bookmark this page for additional updates.
Looking for Kärcher products advertised on TV? You can purchase the Follow Me or Window Vac directly from us today at the following microsites:
Follow Me 4-Wheel Pressure Washer: KarcherFollowMe.com
Window Vac with PowerSqueegee Technology: PowerSqueegee.com
Thanks!
The Team at Kärcher North America, Retail Business Unit