Cleaning Solutions For Fleet Management
The trucking industry is diverse with endless cleaning applications and unique cleaning needs. We have the right solutions to help you care for your assets. Kärcher provides solutions to maintain the interior and exterior of your truck and trailer, tidy up fuel stations, keep parking lots free of debris, manage cleaning at a service and repair center, and make clean up quicker and more efficient. We aim to take the guesswork out of cleaning, so your equipment will last for years to come.
Designed To Keep Your Fleet Running
At Kärcher, cleaning is our job as well as our passion, and we take our responsibility towards people, culture and the environment seriously. We are a family owned company and have been producing quality equipment for over 80 years. We are working on new solutions – full steam ahead, just as we always have. Whatever the cleaning task, we have the solution.
Download the FREE Cleaning Solutions Guide For Transportation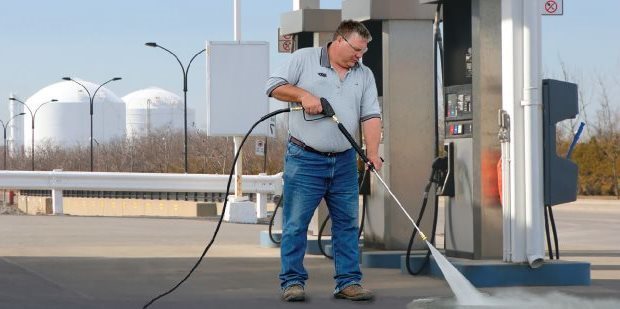 Fuel Stations and Parking Lots