FC 3 Cordless
The FC 3 Cordless Hard Floor Cleaner offers the quickest and easiest way to clean hard floors. The rechargeable lithium-ion battery gives you unlimited cleaning freedom for up to 20 minutes.
The FC 3 Cordless Hard Floor Cleaner delivers clean hard floors throughout your home with the least amount of effort and time. The rechargeable lithium-ion battery gives you unlimited freedom and maneuverability for up to 20 minutes of powerful cleaning in just one charge, and FC 3 cleans right up to the edges of baseboards and furniture. The specially designed head and super absorbent microfiber rollers remove all dirty water and debris into a dirty water tray. This system ensures the dirty and fresh water are never mixed, so only fresh water is fed onto the self-rotating rollers. The FC 3 is the perfect partner for all sealed hard flooring including laminate, tiles, stone and wooden floors, leaving them dry in just two minutes. Adding Kärcher's specially formulated detergent to the clean water tank helps remove stubborn dirt, cares for your flooring and leaves a fresh scent. Once your floors are sparkling, the FC 3 can be stored back on its docking station and the rollers can be tossed in the washing machine or dishwasher for easy cleaning and reuse. WARNING: This product can expose you to chemicals including lead and Diisononyl phthalate, which are known to the State of California to cause cancer. For more information go to www.P65Warnings.ca.gov.
Features and benefits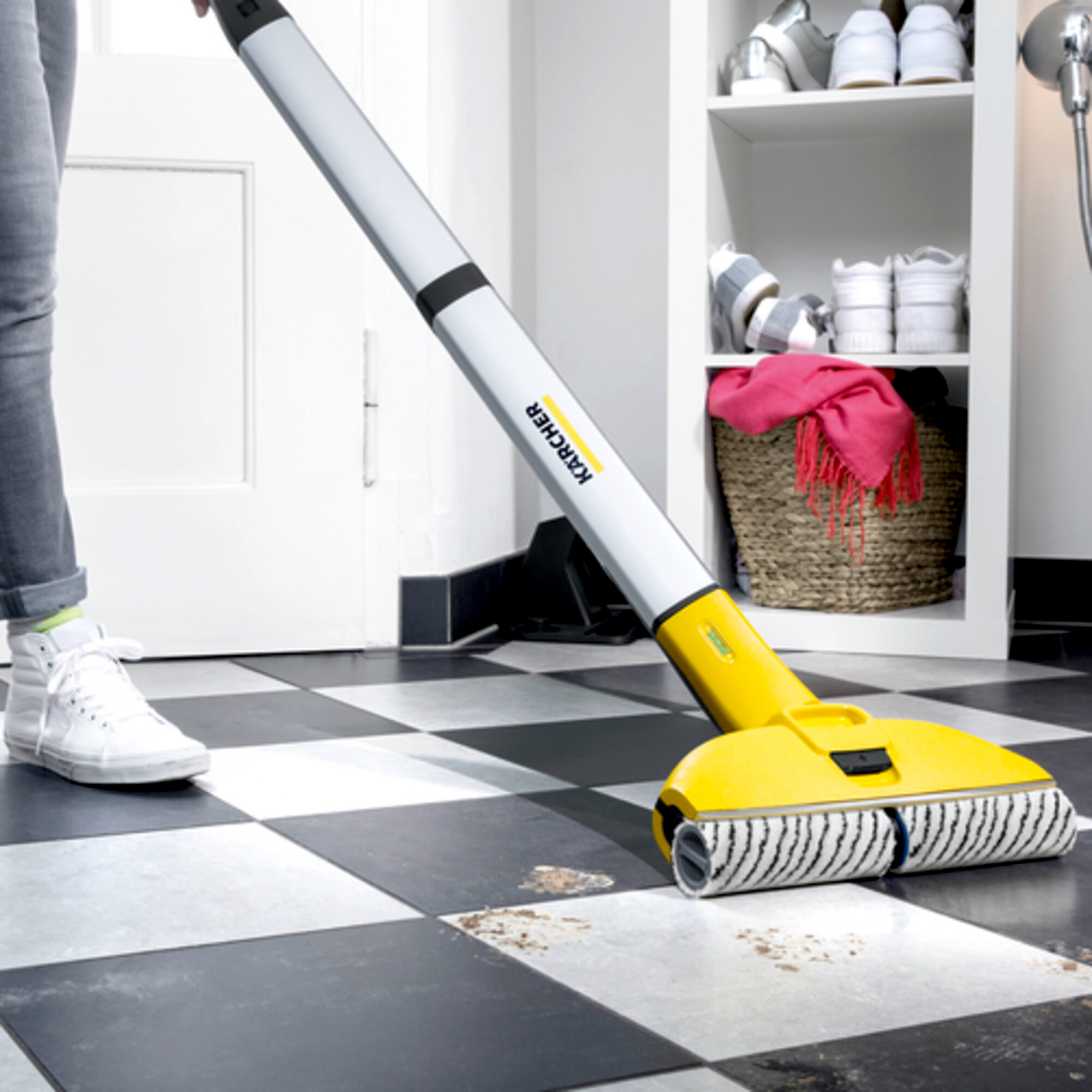 Removes splashes and stains
Replaces the traditional mop and bucket Unlike the competition, a Kärcher can clean right up to the edges of walls and baseboards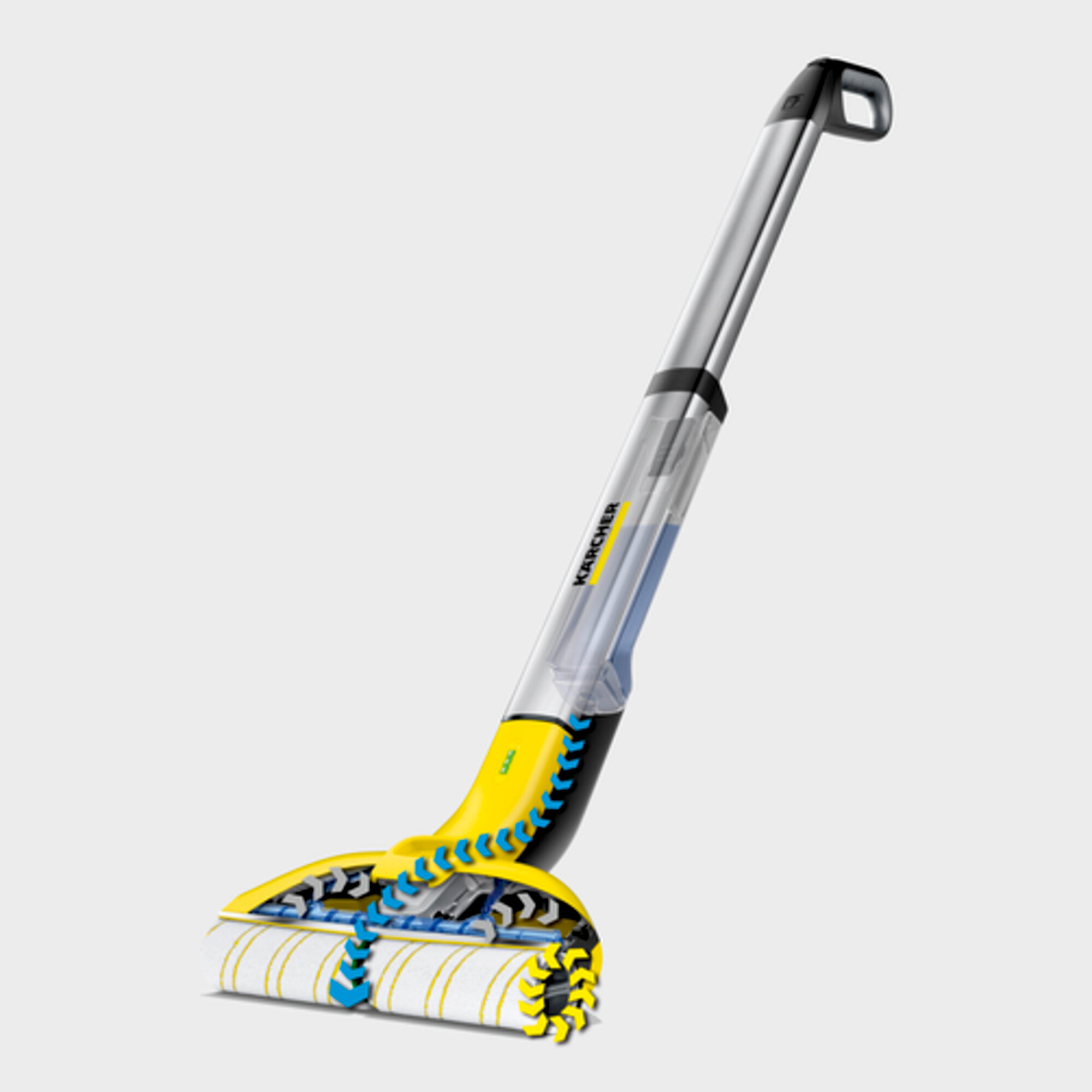 Mopping is 20%* cleaner than with a traditional mop and much more convenient
2-tank system: Permanent wetting of the rollers from the fresh water tank while the dirty water is collected in the waste water trank. Effortless: No dragging a bucket around, no wringing, no scrubbing Rollers are machine-washable up to 140°F.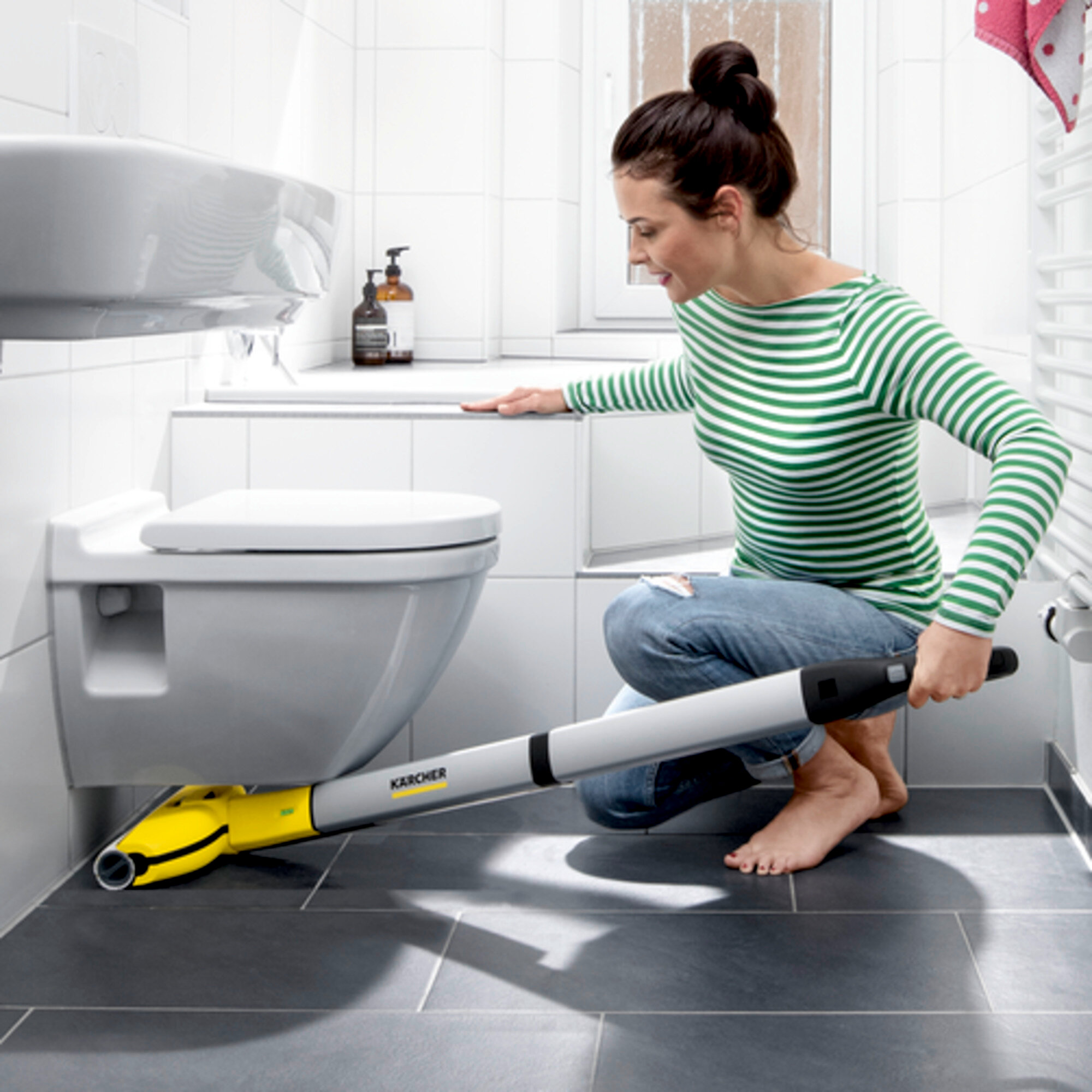 Slimline product design and floor head with swivel joint
Effortless cleaning under furniture and around objects. Simple transport and comfortable use thanks to low product weight Compact storage
Suitable for most all hard floors (e.g. hardwood, laminate, tiles, stone, linoleum, vinyl, etc.)
The minimal amount of moisture remaining on floors dries in two minutes or less.
Wide range of cleaning agents and care products for all types of floors
Approximately 20 minutes of battery life from the powerful lithium-ion battery
Maximum freedom of movement when cleaning, thanks to being independent from power outlets – no need to keep changing outlets.
Three stage LED display acts as an intuitive battery level indicator.
Storage station with roller storage
Practical upgright, space-saving storage of the machine and rollers
Specifications
Technical data
Roller speed (rpm)
500
Power supply (Ph/V/

Hz

)
1 / 100 - 240 / 50 - 60
Clean water tank capacity
12.2
Dirty water tank capacity
4.7
Battery type
Lithium ion battery
Floor drying time (min.)
2
Roller working width (mm)
300
Weight without accessories (lbs)
5.3
Weight incl. packaging (lbs)
9.2
Dimensions (L x W x H) (in)
12 x 8.9 x 48
Equipment
2-tank system
Cleaning rollers, yellow
Cleaning agents, Multipurpose Floor Cleaner, 500 ml
Storage station with roller storage
Battery charger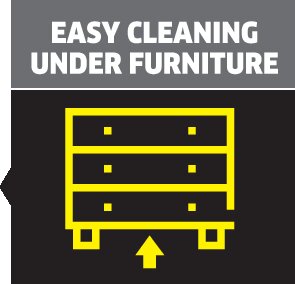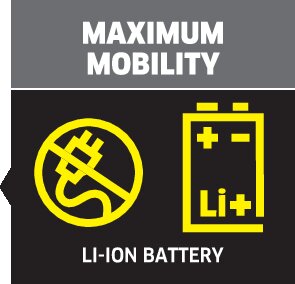 Cleaning application
Removes spills and ingrained dirt from hard floors
On all hard floors such as wood, laminate, stone, concrete, linoleum, etc.
Perfect cleaning results along edges