Steam cleaner SC 3
EasyFix

Steam Cleaner

The SC 3 EasyFix Steam Cleaner removes up to 99.9% of enveloped viruses* and up to 99.9% of household bacteria** – plus stuck on grime – with the power of steam instead of harsh chemicals.
The SC 3 EasyFix is ready to start steam cleaning after a heat-up time of only 40 seconds. It cleans without chemicals and can be used throughout the home, removing up to 99.9% of enveloped viruses* and 99.9% of common household bacteria** from most hard surfaces. Unlike competing units, it produces non-stop, continuous steam – there are no lengthy downtimes between refills. Using two-stage steam regulation, the steam intensity can be easily adapted for each surface and level of grime. Use the included accessory pack to hygienically clean hard surfaces such as toilets, tubs, tiles, exhaust hoods, stovetops and countertops. Also included is an EasyFix floor nozzle with flexible joint for excellent ergonomics and edge cleaning, plus lamella technology for unsurpassed cleaning results. A descaling cartridge permits the use of tap water by decalcifying it, increasing the lifetime of the device. Using a convenient hook-and-loop system, the microfiber floor cloth can be effortlessly attached to the floor nozzle and removed again without any dirt contact. Best of all, the cloths are machine washable and reusable. Get the deep clean only steam can provide with the SC 3 EasyFix!* Tests have shown that with spot cleaning of 30 secs at max. steam level with the Kärcher steam cleaner 99.9% of enveloped viruses such as coronavirus or influenza (excluding the Hepatitis-B virus) can be removed on common smooth household hard surfaces (test-germ: Modified-Vaccinia-Ankara-Virus). **When thoroughly cleaning with the Kärcher steam cleaner up to 99.9% of all common household bacteria will be killed on common smooth household hard surfaces, provided the cleaning speed of 30 cm/s at max. steam level (test-germ: Enterococcus hirae). WARNING: This product can expose you to chemicals including lead and Diisononyl phthalate, which are known to the State of California to cause cancer. For more information go to www.P65Warnings.ca.gov.
Features and benefits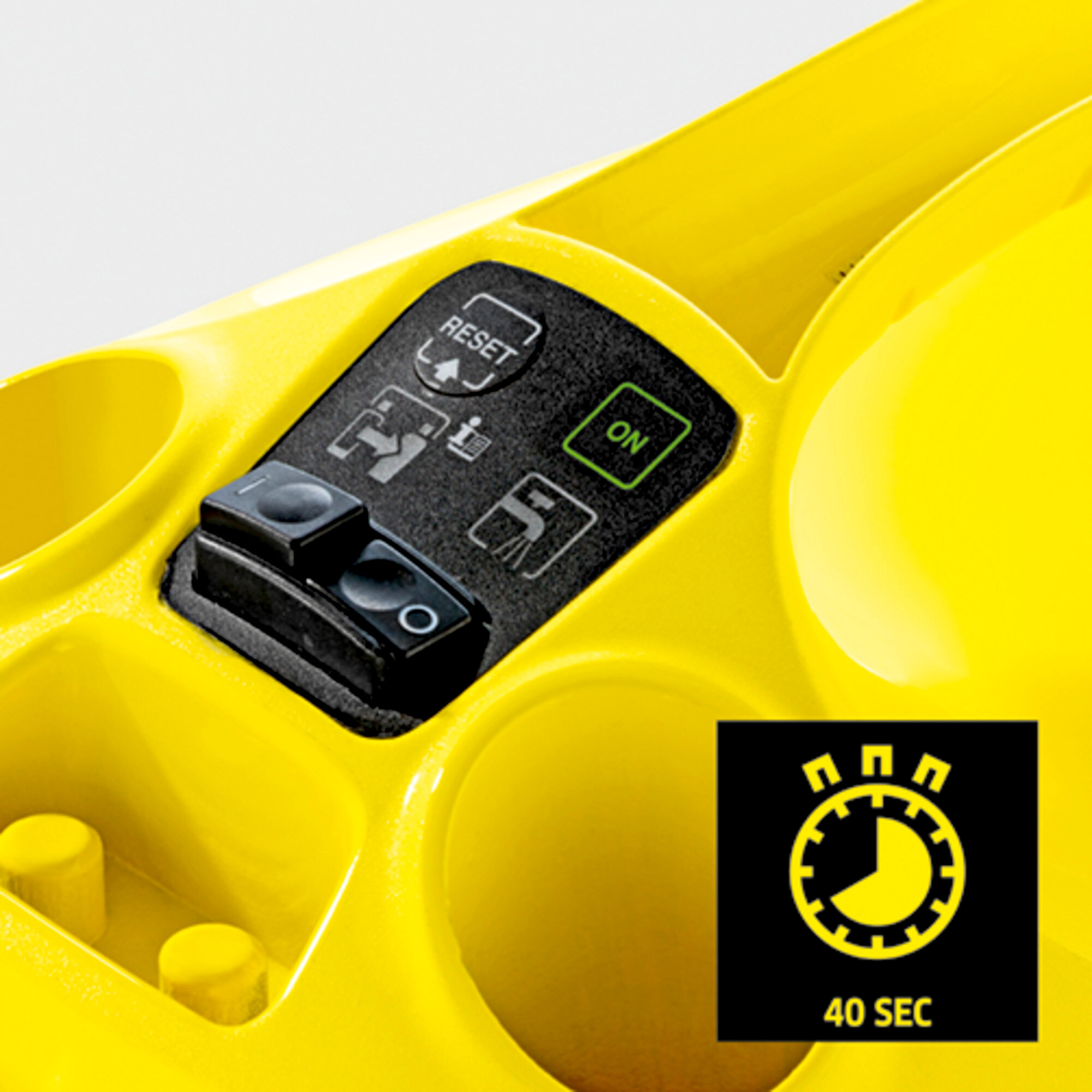 Short heat up time
Needing only 40 seconds of heat up time, the steam cleaner is quickly ready to use.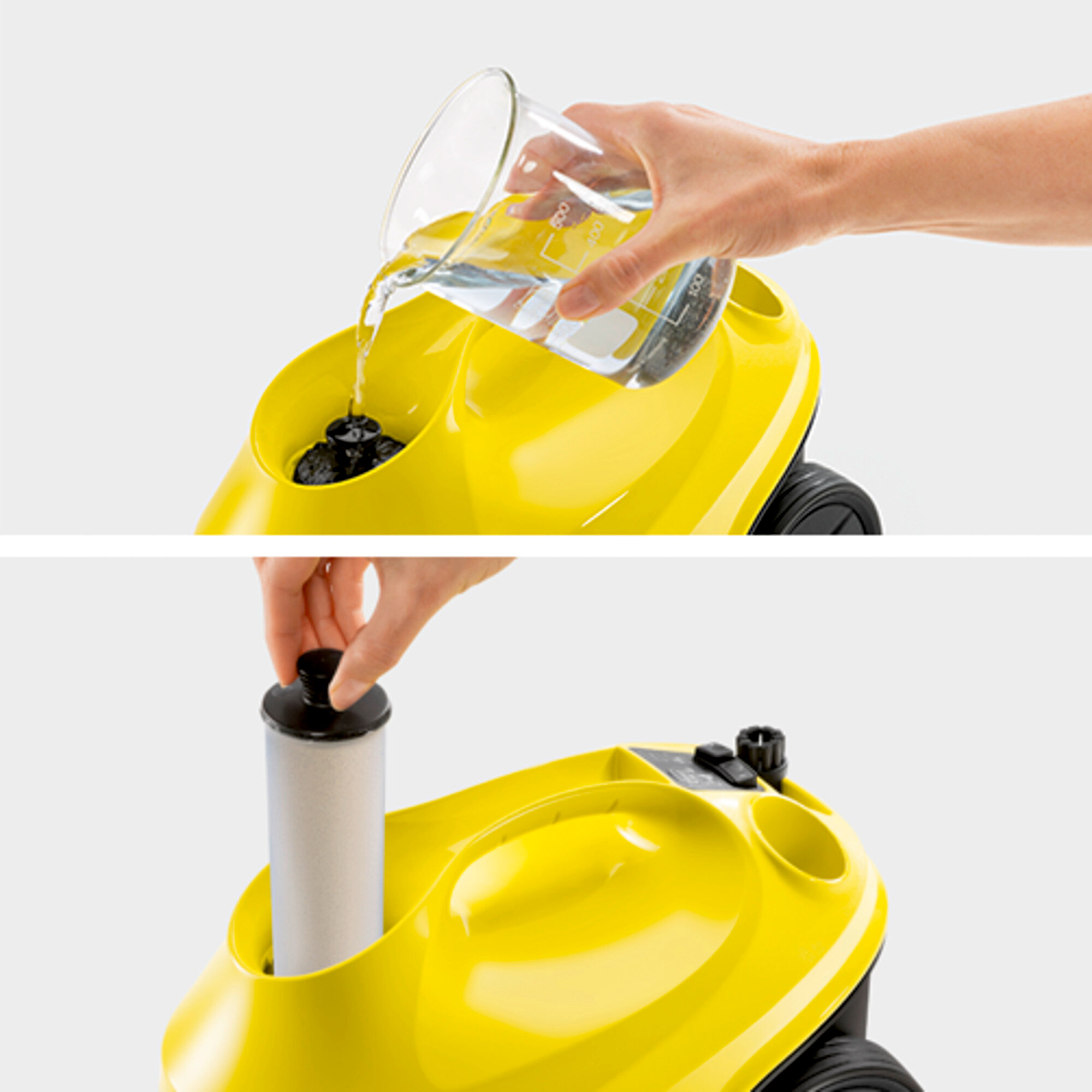 Non-stop steam and integrated descaling cartridge
The tank can easily be refilled at any time, even while you're cleaning, for non-stop steam. Thanks to an intelligent descaling cartridge, limescale is removed automatically from the water.
Multifunctional accessories
Effective cleaning of different surfaces with the floor nozzle, hand nozzle, round brush and much more.
Floor cleaning set:
EasyFix

with flexible joint and convenient hook-and-loop attachment of the cleaning cloth
Optimal cleaning on all types of hard floors around the home, thanks to efficient lamella technology.
Change the cleaning cloth without coming into contact with dirt, and easily attach the cloth with a hook-and-loop system.
Ergonomic effective cleaning with full-floor contact, regardless of your height (due to the flexible nozzle joint).
Floor cleaning cloths and hand nozzle cover made from high-quality microfiber
For excellent cleaning results and even better loosening and removal of dirt.
Child safety lock on the steam gun
A locking system offers reliable protection against improper use by children.
Steam flow control on handle
The steam volume can be adjusted for each surface and amount of dirt.
Accessory storage and parking position
Practical accessory storage. Parking position for the floor nozzle during breaks.
On/off switch on the machine
Easy to switch on and off.
Specifications
Technical data
Heating output (W)
1450
Heating time (s)
40
Power supply (Ph/V/

Hz

)
1 / 120 / 60
Weight without accessories (lb)
7.1
Weight incl. packaging (lb)
10.9
Dimensions (L x W x H) (in)
14.2 x 9.3 x 10
Equipment
Childproof safety lock
Safety valve
Steam flow control, on handle
Integrated funnel
Floor cleaning kit,

EasyFix

+ extension tube (2 × 1.6ft)
Equipment, Hand nozzle, detail nozzle, round brush (small)
Microfiber floor cloth, 1 Piece(s)
Microfiber cover for hand nozzle, 1 Piece(s)
Descaling cartridge
Accessory storage and parking position
Steam hose with gun, 2 m
Detail nozzle
Hand tool
Round brush, black, 1 Piece(s)
Floor tool,

EasyFix

Integrated on / off switch
2 x 0.5 m extension tubes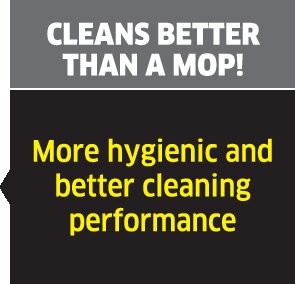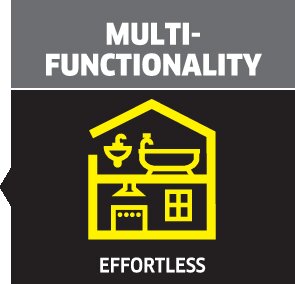 Cleaning application
Floor cleaning
Faucets and toilets
Sinks
Wall tiles and grout
Windows and mirrors
Exhaust hoods
Stovetops and appliances