Agriculture Cleaning Solutions
Cleaner solutions for greater success. Kärcher offers solutions for optimal protection and for the perfect maintenance of your machines, systems, stables and buildings.

Animal Pens & Confinement Areas
Manure management and complete sanitization in your animal pens and confinement areas are struggles we know you deal with on a daily basis. Our goal is to provide you with the best cleaning tools for all of your needs. Removing bacteria from areas covered in manure, cleaning floors in high traffic areas, and keeping the spread of dust to a minimum are how we can help.
Our NT 65/2 wet/dry vacuum is easy to operate and is built tough for your professional needs. It even features a self-cleaning filter and 17.2 gallon container capacity. The BD 50/50 C Classic Bp walk-behind scrubber is economically designed and can take on large jobs. With three cleaning modes, it makes it simple for any operator to get the job done right.
Use an HDS 3.9/20 Ea hot water pressure washer to disinfect floors, walls, pens, holding areas, and stalls. With an all metal frame, and a heavy-duty vertical heating coil, you'll be able to clean faster than ever. Kärcher's HD 4.5/32-4S Ed cold water pressure washer is designed for use in areas where dirt accumulates every day. It is easy to maneuver and is reliable for all-day use.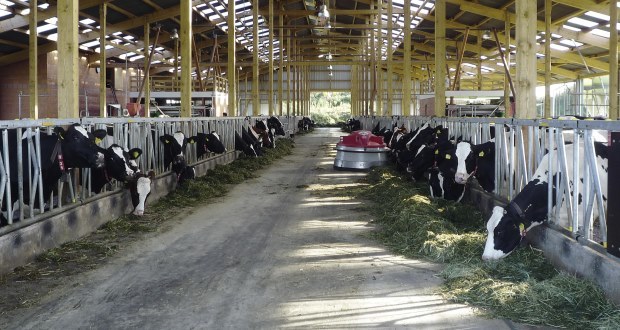 Dairy Milking Parlor
We understand that it is imperative that your milking parlor be sanitary and cleaned daily and efficiently. Our lines of pressure washers and wet/dry vacuums are ready to clean and disinfect sorting gates, holding areas, floors and equipment in the milking parlor. Kärcher also carries a large range of high-end detergents to clean floors and equipment, as well as cleaners and disinfectant.
Vital Oxide disinfectant can be sprayed on easily and doesn't need to be wiped off. It comes ready to use and is 99.999% effective in killing mold and mildew, keeping your animals safe and healthy. Use our Building Interior/Exterior Cleaner to clean floors and equipment between milking. This can be used through a pressure washer to clean all surfaces. Our cleaners are phosphate free, and are safe for use both inside and outside.
Kärcher's HDS-E 3.3/25 4M Ec hot water pressure washer includes an electric heater and is ideal to use indoors. You can quickly disinfect equipment, floors, and walls between milkings. The HDS 3.5/20 Ea Cage hot water pressure washer is rugged, designed for farms. Clean fatigue-free with an insulated, high-pressure trigger gun.
The HD 3.5/20 Ea cold water pressure washer is corrosion-resistant and can convert from a cart to a skid for maximum cleaning versatility. It is electric powered and is easy to maneuver through tight alleys or holding areas.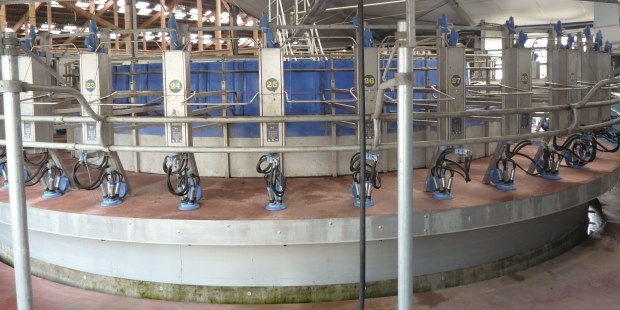 Calf Sheds & Huts
Sanitizing and disinfecting calf sheds during rotation is imperative to the wellbeing of your herd. Kärcher offers pressure washers and disinfectant that can help you quickly turn sheds, all while keeping calves healthy.
Vital Oxide disinfectant gets rid of all mold and mildew in calf sheds. It also removes odor and is hypoallergenic, so it can be used around young calves with sensitive immune systems. Use a gas powered hot water pressure washer like the HDS 3.5/30 P Cage to clean with up to 3500 PSI. This compact unit was designed to be tough, for use on farms of any size.
We recommend a HD pallet skid with tank & hose reel with an HD 3/27 G for the back of a truck bed or UTV / ATV to easily transport to the sheds. Turn sheds quickly with the mounted 50 gallon water tank and 100' hose reel. The TRK-2500 trailer pressure washer is rugged, affordable, versatile, and easy to store. With a 200-gallon water tank, electric brakes, and the ability to mount any skid style pressure washer, you will be able to drive up and clean out calf sheds with great ease.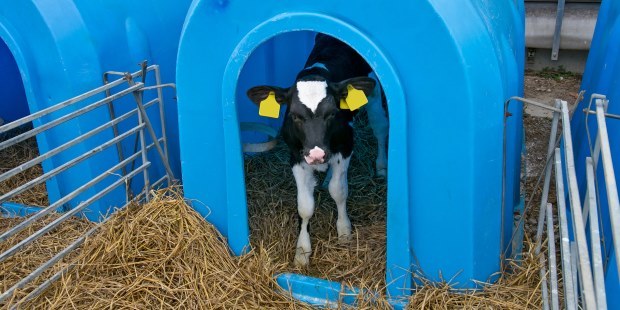 Tractors, Vehicles, & Farm Equipment
Cross contamination between fields is a real problem, and can be managed by regular cleaning. Kärcher has portable and easy to use pressure washers and disinfectants to keep your pickups, tractors, and equipment free from contaminants. Pressure washers with interchangeable nozzles can clean hard to reach areas of swathers, combines, harvestors, and other large machines.
Kärcher's Heavy Equipment Detergent is an effective, safe detergent that can be used on any surface. It is excellent as a pre-spray for softening and breaking up dried on debris like mud, bugs, greasy film, diesel fuel, and lubricants. It is safe to use through a pressure washer and can be used on polished aluminum, stainless steel, glass, plastic, and paint. Our HDS 4.8/30 Ea St Ng stationary hot water pressure washer delivers up to 9.5 gpm at 3000 PSI. The all-access cabinet includes six lift out panels and easy lock fasteners, providing easy access to components.
The HDS 3.5/20 Ea Cage hot water pressure washer is designed for use at a farm where electricity is available. This model uses up to 2000 PSI and features flat free tires while the HD 4.0/40 GB cold water pressure washer is corrosion resistant and lightweight and can be used as a cart or a skid for maximum cleaning versatility.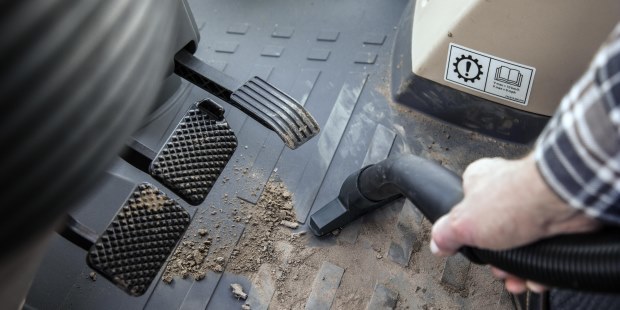 Barns, Outbuildings & Offices
Keeping barns and outbuildings free of dust and debris can be a challenge. Kärcher offers a wide range of equipment to provide you with all of the necessary cleaning tools. Sweep and scrub barn floors, strip paint from fences and outbuildings, and remove dirt & spills from carpeted office areas.
Sweep your barn floors and outbuildings with ease using the KM 70/20 walk-behind sweeper. The main roller brush is driven by both wheels, so that it sweeps the same turning left or right. Kärcher's BD 30/4 C Bp is perfect for scrubbing congested and high traffic areas like hallways, bathrooms, and small shops.
Our NT 45/1 Tact wet/dry vacuum was designed for industrial use. It is easy to maneuver and includes a self-cleaning filter and a crush resistant hose, so you can get the job done. Kärcher's cold water, gas powered HD 3.7/35 PB Cage features a rugged steel cage and a powerful Honda engine, able to clean up to 5000 psi in all buildings on your property.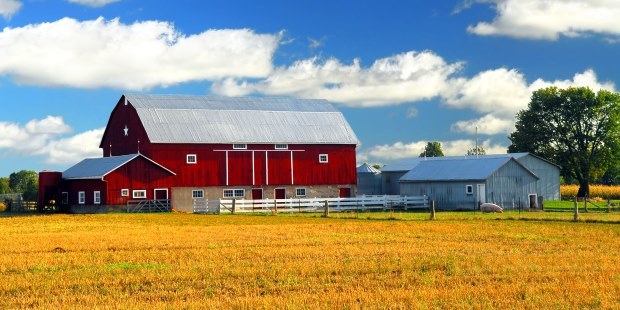 Wineries
Wineries are known for being held to a higher standard. Kärcher understands the diverse cleaning demands of wineries - everything from tractors and vineyard equipment to loading docks, barrels, and spills. Let us help you clean easier and faster, so that every year is a good year.
Sweep up messes of any size on hard or soft floors with the KM 70/30 C Bp Adv. It features active dust control for optimum air quality and a highly productive electronic driven broom. Use our NT 65/2 wet/dry vacuum to clean around barrels or in hard to reach areas.
The HD 2.3/14 C Ed Food cold water pressure washer is designed to be used in areas with strict hygiene requirements. This top-of-the-line machine allows you to regulate pressure and water seamlessly and can clean sensitive surfaces in the most gentile manner. Kärcher's HDS 2.3 C Ed hot water pressure washer is also food safe, and can be used to clean loading docks, outdoor areas, walkways, farm equipment, and building exteriors with ease.