Kärcher offers a wide assortment of powerful and reliable wet dry vacuums that are easy to use and feature HEPA filter technology. Our lineup of wet dry vacs is fully compliant with OSHA silica dust regulations and offer up to 280 CFMs. They are engineered to take on the demanding requirements of a host of industries, including construction, transportation, hospitality, government, education as well as industrial facilities.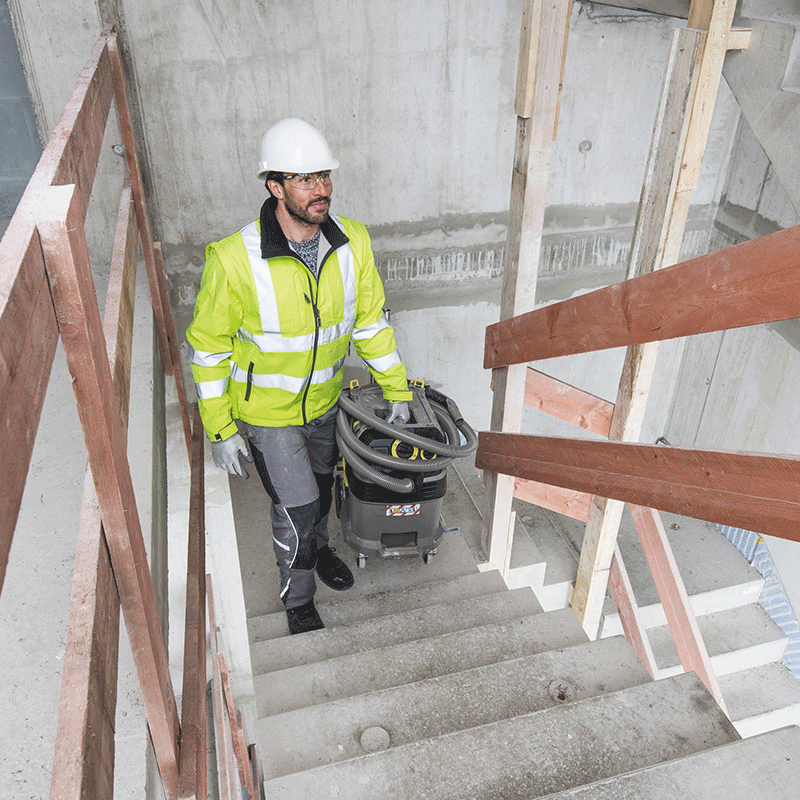 Rent a Wet Dry Vacuum and Improve Productivity On Your Job
When you need a wet dry vacuum for your job but you're not ready to make the investment in a new machine, look no further than the Kärcher lineup of rental vet dry vacs. By partnering with rental companies throughout the United States and Canada, Kärcher makes it convenient for contractors, maintenance crews, and workers from all walks of life to quickly get the right cleaning tool and get to work.
This budget-friendly approach to provides you:
Professional Advice and Training – rental professionals can assist you in selecting the right wet dry vacuum for your job and can train operators on equipment usage
Flexibility – whether your job is seasonal or temporary, renting equipment allows you to perform the job when and where you need it
Limited Overhead – renting equipment takes all of the maintenance and repair work off your hands
No Capital Investment – spend money on other areas of your business without having to invest in equipment
Equipment Transportation – many of our rental partners offer equipment delivery to make your job easier
Less Downtime – accomplish your job without downtime since you won't have to worry about equipment maintenance and repairs
Accessories – rental professionals can help you match the proper wet dry vac accessories to improve your productivity
Worry-Free Guarantee – our wet dry vacuums are properly serviced and maintained so they don't break down when you need them
Recommended Wet Dry Vacuum Rentals
Find A Local Wet-Dry Vac Rental Store
Kärcher Makes Equipment Rentals Easy
Find the right tool for your next cleaning job. With so many available Kärcher cleaning products available to rent, we make it easy to get the job done quickly and at lower cost to you. Learn more about our lineup of professional pressure washers, scrubbers and sweepers below.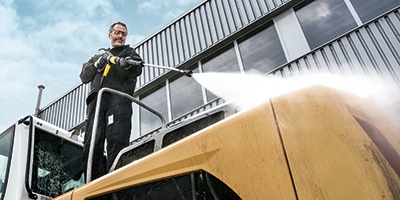 Pressure Washer Rentals
Power wash vehicles, heavy construction equipment and an array of hard surfaces with our extensive line of hot and cold pressure washers and detergents.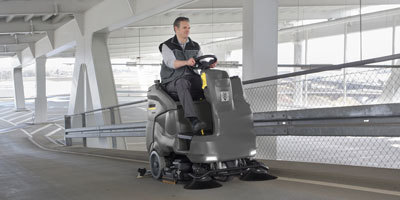 Floor Scrubber Rentals
Floor scrubbers are ideal for caring and cleaning of both hard and soft flooring. Available in smaller compact versions to large rider scrubbers for maximum productivity.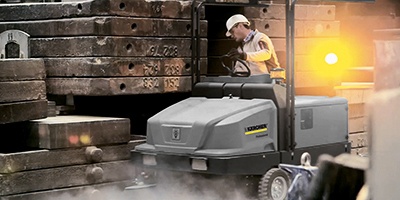 Floor Sweeper Rentals
Large areas plagued with coarse dirt and dust are no match for our line of industrial sweepers and scrubbers, suitable for use indoors or out.