Kärcher, the world's largest cleaning equipment manufacturer, offers a complete line of innovative, rugged and reliable hot and cold water pressure washers to rent. With electric, gas and diesel powered pressure washer options as well as compact, mobile and skid configured machines, Kärcher pressure washers are engineered to remove dirt, grease and oil from the toughest situations. Our professional cleaning equipment is able to take on cleaning challenges for a multitude of industries, including construction, agriculture, transportation, building service contracting, hospitality, education, government, and industrial facilities.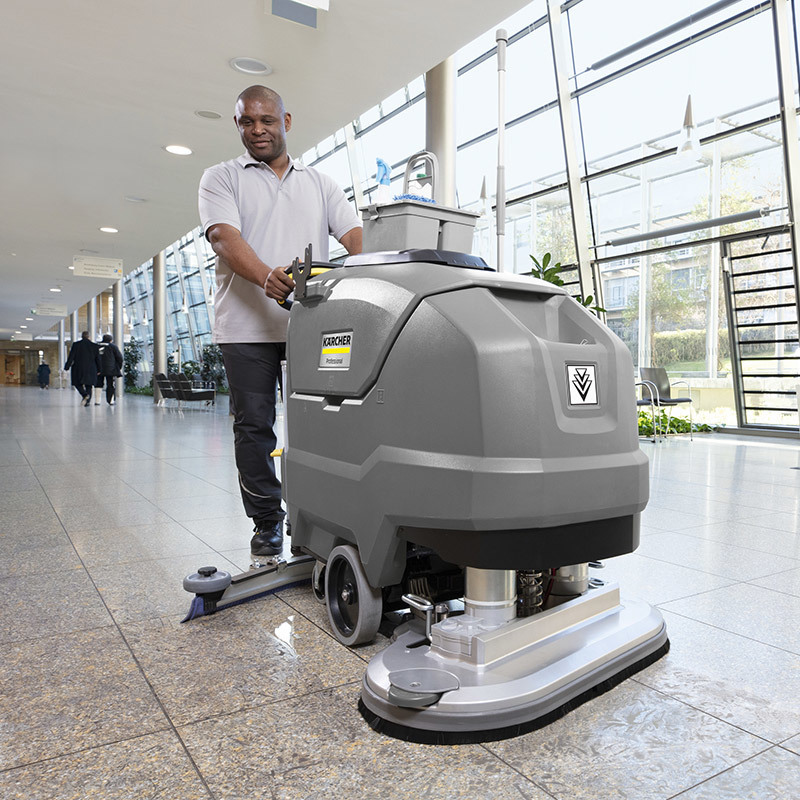 Improve Your Productivity by Renting a Kärcher Floor Scrubber
If your goal is to keep costs down while maintaining the quality of your floors, renting a professional floor scrubber by Kärcher is a great solution. By working with rental companies throughout the country, we are able to offer our top-quality cleaning equipment to you at a lower cost and with fewer headaches. Our rental partners can offer you:
Expert Advice – our rental partners can assist you in finding a professional floor scrubber that meets your unique cleaning challenges
Expert Support – when equipment training and guidance is needed, our rental partners can show you the ins and outs of our easy-to-use floor scrubbers
Limited Overhead – maintenance and repair are of no concern when you rent Kärcher equipment
Equipment Transportation – our rental partners will help you get the equipment to where it needs to go
Innovative Equipment – Kärcher offers rental users some of the most innovative cleaning solutions in the world
Accessories and Detergents – rental professionals will help you match the proper accessories and detergents to your unique cleaning application
Worry-Free Guarantee – equipment is properly serviced and maintained to perform where and when needed
Recommended Floor Scrubber Rentals
Find A Local Floor Scrubber Rental Store
Kärcher Makes Equipment Rentals Easy
Find the right tool for your next cleaning job. With so many available Kärcher cleaning products available to rent, we make it easy to get the job done quickly and at lower cost. Learn more about our lineup of professional pressure washers, wet dry vacuums and sweepers below.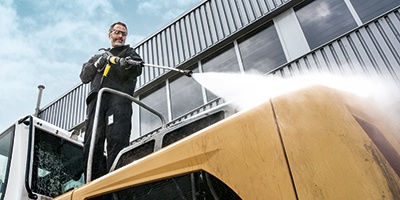 Pressure Washer Rentals
Power wash vehicles, heavy construction equipment and an array of hard surfaces with our extensive line of hot and cold pressure washers and detergents.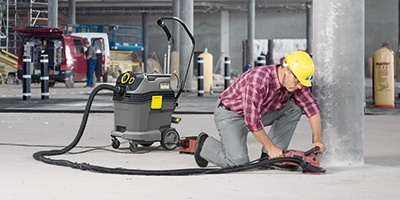 Wet Dry Vacuum Rentals
Eradicate dirt, liquid spills, and hazardous silica dust using our OSHA-compliant wet dry vacuums, compatible with a variety of power tools.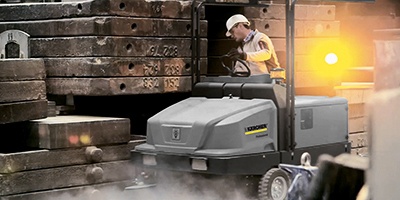 Floor Sweeper Rentals
Large areas plagued with coarse dirt and dust are no match for our line of industrial sweepers and scrubbers, suitable for use indoors or out.