All Brands Service, Maintenance & Repair
Service for all brands. Need your floor scrubber repaired fast, on time, on budget and from local qualified technicians? Consider Kärcher service for all brands. Would you like full service for all machines from a single source, but have machines from manufacturers other than Kärcher in your fleet? Then use our Kärcher All Brands Service for the floor scrubber repair and servicing of machines from other manufacturers, including Tennant, Nilfisk, Clarke and more just as you would expect from our service: competent, reliable and fast.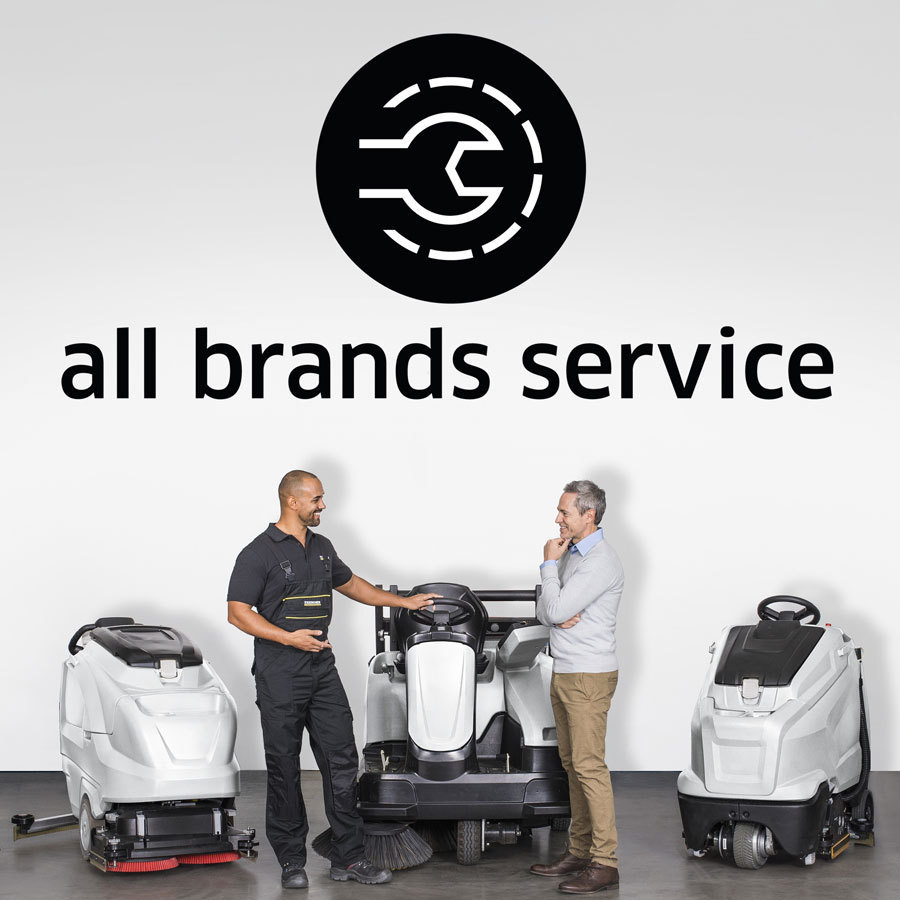 Kärcher Repairs And Services Floor Machines From All Manufacturers
Regardless of the brand of auto scrubber machines and brands in your fleet, we will take care of it all. Without any difference and in compliance with all standards. And of course, the prescribed safety inspections are also included. With our Kärcher expertise as a global market leader, we can provide the best possible service for your entire fleet. While you concentrate on your business, we make sure that your floor scrubber machines are working. And you have one contact partner for everything – for services and repairs, for spare and wear parts, for accessories and detergents.
Our Service Technicians Offer:
Preventative maintenance packages
Service all makes and models of floor machines
Tailored service agreements
On-site repairs
Spare parts and accessories
Centralized dispatch center with extended hours (8am-8pm EST)
Asset management and online tools
Additional Services We Provide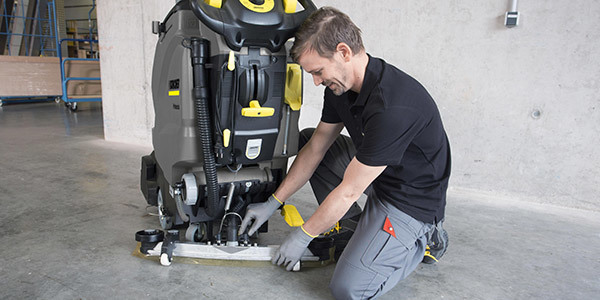 Preventative Maintenance Packages
Kärcher offers a wide range of maintenance programs for your fleet. Utilize one of our many packages and your equipment's life will not only be extended, but it will also reduce your downtime costs.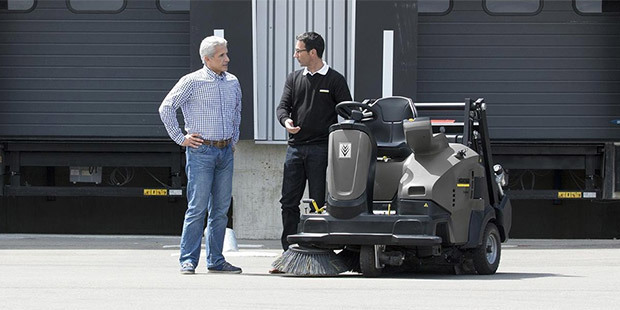 Certified Pre-Owned & Refurbished
From sweepers and scrubbers to extractors and vacuums, Kärcher specializes in repairing and testing used equipment to provide customers throughout North America with a cost-effective option.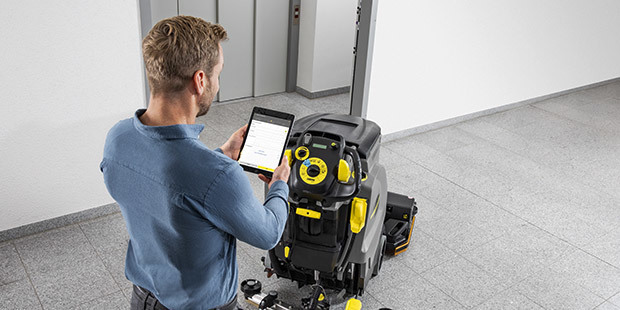 Online Service Management Tools
Manage your assets, request service online, track open calls, approve or decline open quotes, and receive historical information on your equipment through Kärcher's service web portal.