LTR 18-25 Battery Set
The battery-powered LTR 18-25 Battery lawn trimmer as a set, including battery and battery charger. Ultra-light, ergonomic to grip and easy to operate.
The twisted cutting line of the battery-powered LTR 18-25 Battery lawn trimmer set guarantees maximum precision when trimming grass. A reliable and quiet device, it effortlessly reaches every nook and cranny of the garden, leaving clean and crisp grass edges along paths and patios thanks to its edge-cutting function. The automatic line adjustment feature also guarantees the line is always the perfect length. Its lightweight construction and the two-handed grip design make it very ergonomic to hold and operate. One battery and a battery charger are included with delivery.
Features and benefits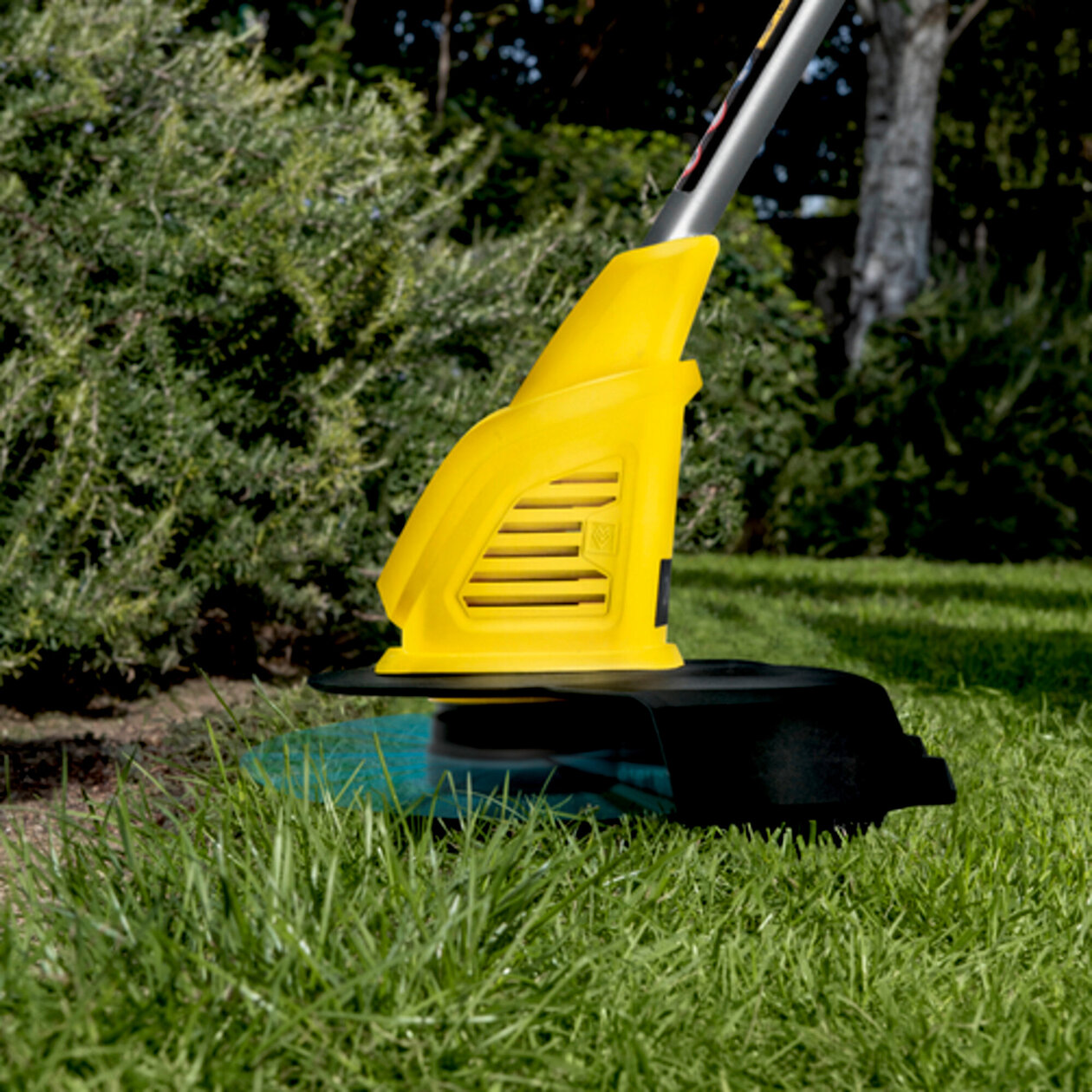 Efficient cutting system
The cutting function makes light work of corners and tight spaces in the garden. The twisted line guarantees a precise cut and quiet operation.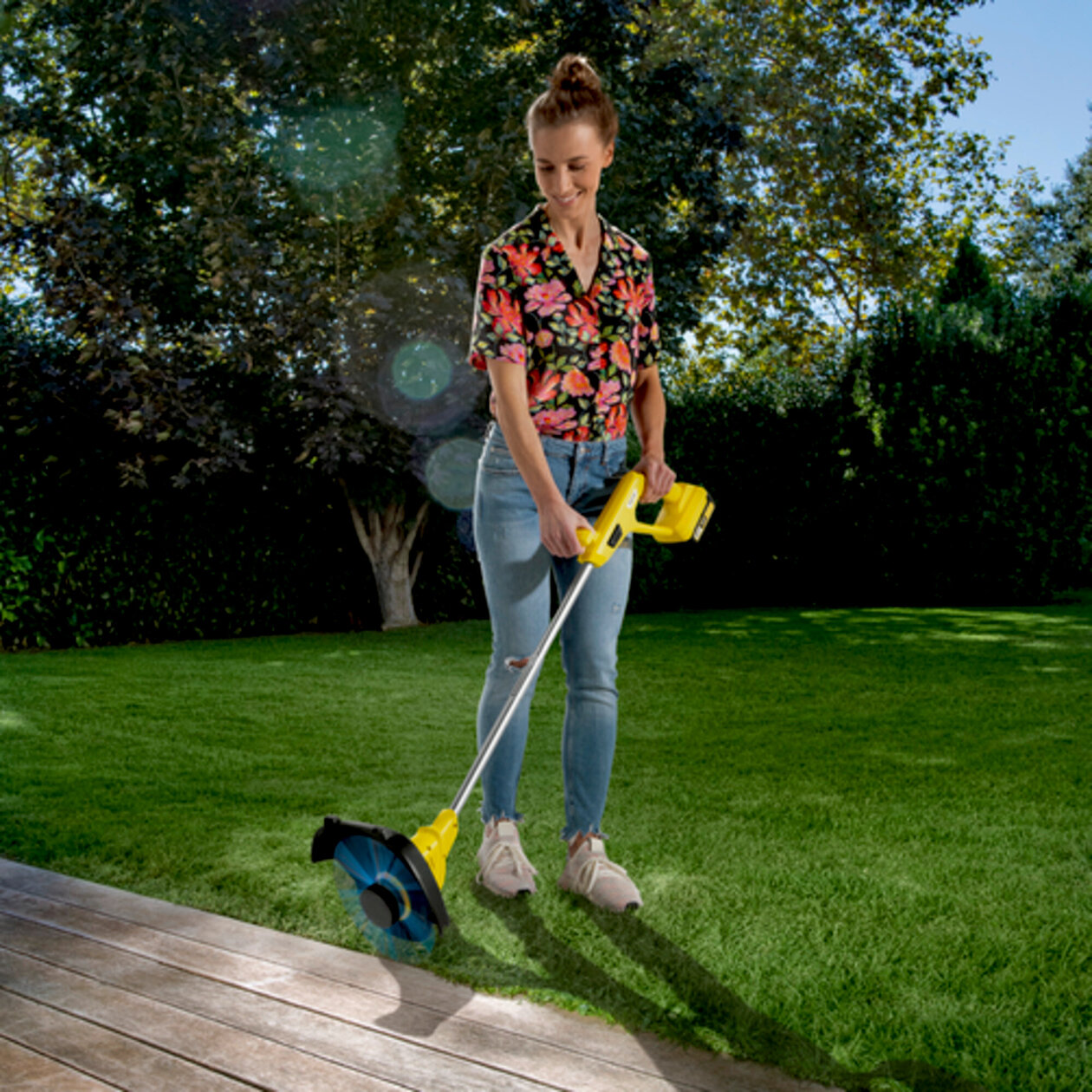 Edge cutting
Rotating trimmer head for clean, crisp lawn edges along patios and paths.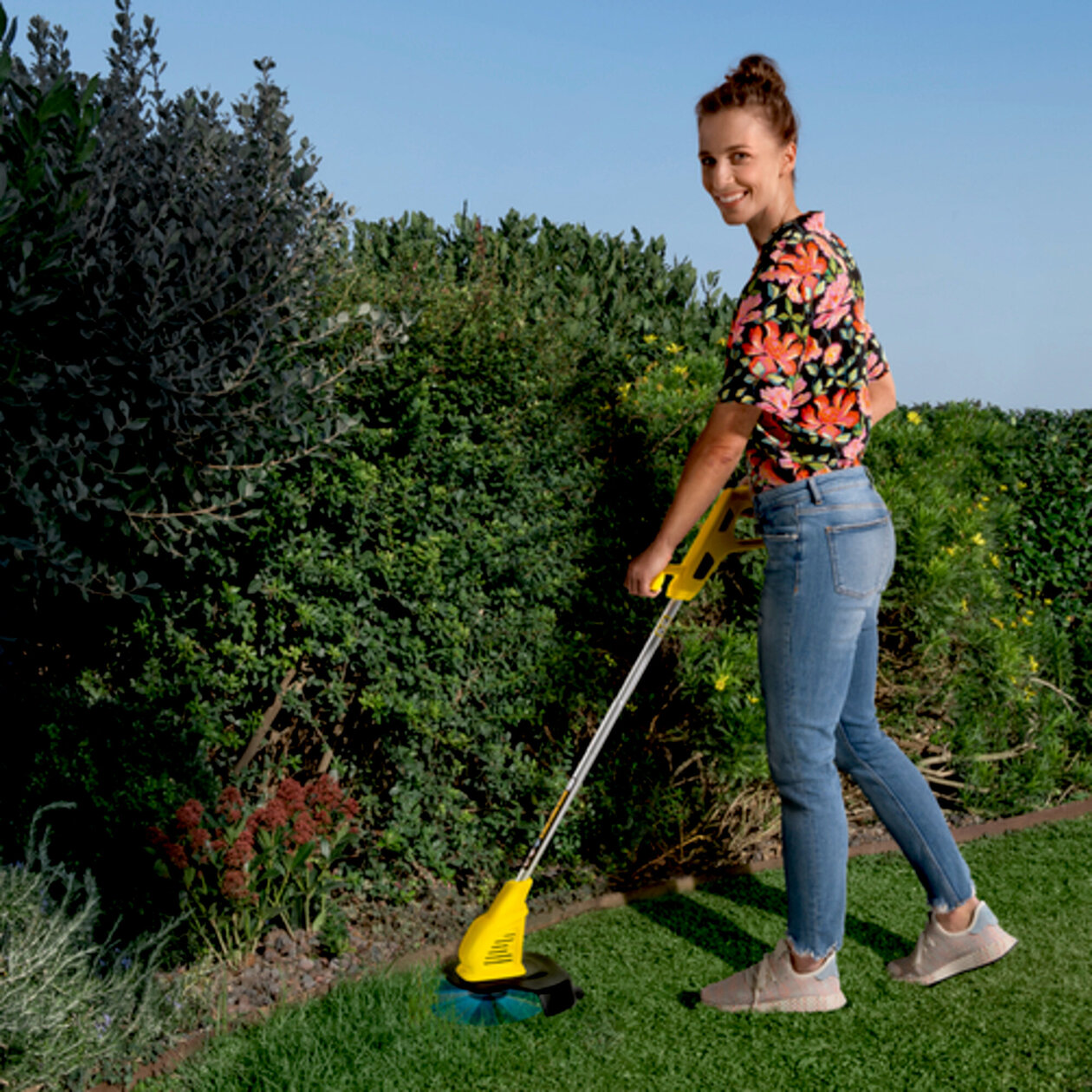 Lightweight
The device's low weight takes the hard work out of trimming the lawn.
Automatic line extension
Automatic adjustment guarantees the line is always the ideal length for the job.
Ergonomic handle design
Comfortable working position which also takes it easy on your back, thanks to the two-handed grip design.
Handy protective cover
The protective cover protects the user from flying grass trimmings.
The add-on rests make it simple to set the trimmer aside when taking a break from work.
18 V Kärcher Battery Power battery platform
Real Time Technology with LCD battery display: remaining running time, remaining charging time and battery capacity.
Long-lasting and powerful thanks to lithium-ion cells.
The exchangeable battery can be used in all other 18 V Kärcher Battery Power platform devices.
Optimum use of trimmer blades
Ideal for particularly work-intensive jobs, such as weeding.
Specifications
Technical data
Variant
Battery and charger included
Cutting diameter (cm)
25
Strimmer cutter
Line head
Thread extension
automatic
Trimmer line geometry
twisted
Line diameter (mm)
1,6
Speed regulation
no
Rotational speed (rpm)
9500
Battery platform
18 V battery platform
Voltage (V)
18
Capacity (Ah)
2,5
Battery type
Lithium-ion replacement battery
Performance per battery charge * (m)
max. 300 (2,5 Ah) / max. 600 (5,0 Ah)
Runtime per battery charging (min)
max. 30 (2,5 Ah) / max. 60 (5,0 Ah)
Battery charging time with standard charger (h)
5
Charging current (A)
0,5
Power supply for battery charger (V/

Hz

)
100 - 240 / 50 - 60
Weight without accessories (kg)
1,6
Weight incl. packaging (kg)
4
Dimensions (L × W × H) (mm)
1184 x 296 x 386
--
* Lawn edge
Equipment
Battery, 18 V / 2.5 Ah Battery Power battery (1 pc.)
Battery charger, 18 V Battery Power standard charger (1 pc.)
Coil
Additional handle
Rotatable trimmer head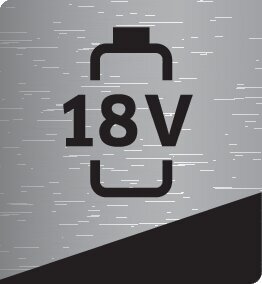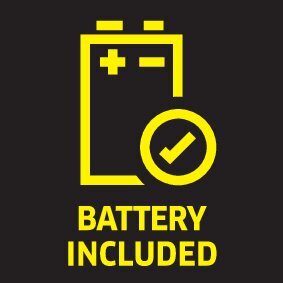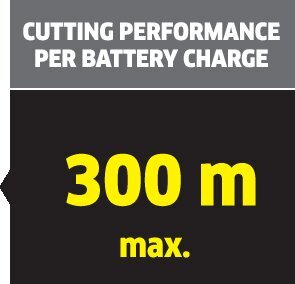 All products that match the battery