Barrel pump BP 1 Barrel Set
BP 1 Barrel Set - the innovative barrel pump with on/off switch directly at the barrel mounting clamp. Ready for use immediately thanks to garden hose set for comfortable watering with rain water.
The barrel pump BP 1 Barrel is the perfect replacement for a watering can. With the barrel pump watering is a piece of cake and carrying heavy watering cans is a thing of the past. It is not just your back that is protected. But your purse also gets off lightly with this watering pump. Expensive drinking water is saved thanks to free, nutrient-rich rain water from the water butt. The set includes a 15-m, 1/2" PrimoFlex® hose, a spray gun, as well as Universal hose connector (incl. Aqua Stop). The barrel pump is ready for connection and watering can be started directly. The innovative barrel mounting clamp provides optimal stability and guarantees effective garden watering that pays off. In addition, there is an integrated on/off switch on the barrel mounting clamp with which the pump can be switched on and off again comfortably and in a time- and energy-saving manner. If the float switch floats in the water, it controls the pump activity depending on the water level and protects it against dry running. Thanks to the flexible hose at the barrel mounting clamp, the pump can be individually adjusted to every barrel height.
Features and benefits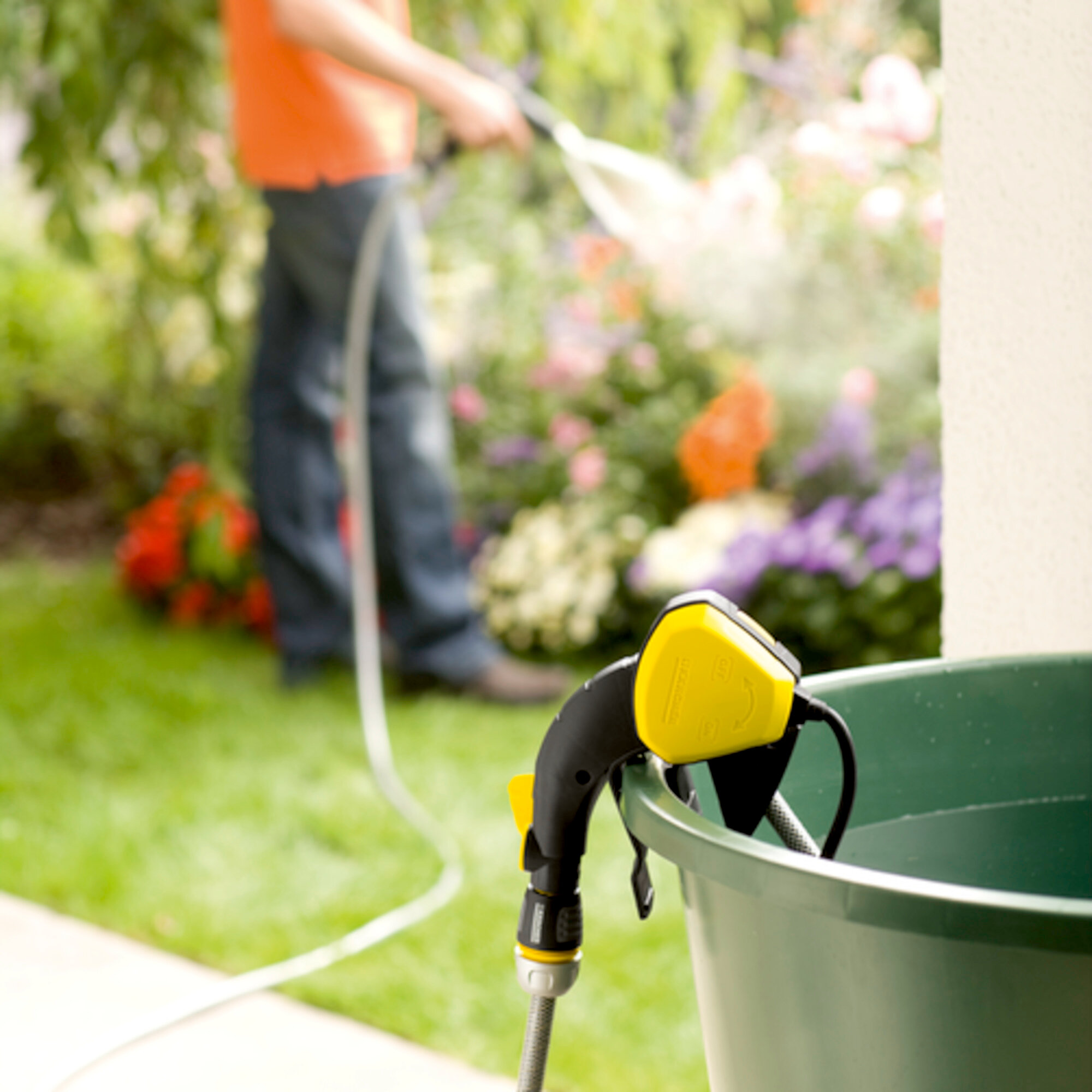 Set ready for connection.
Ideal watering set for beginners thanks to supplied garden hose set.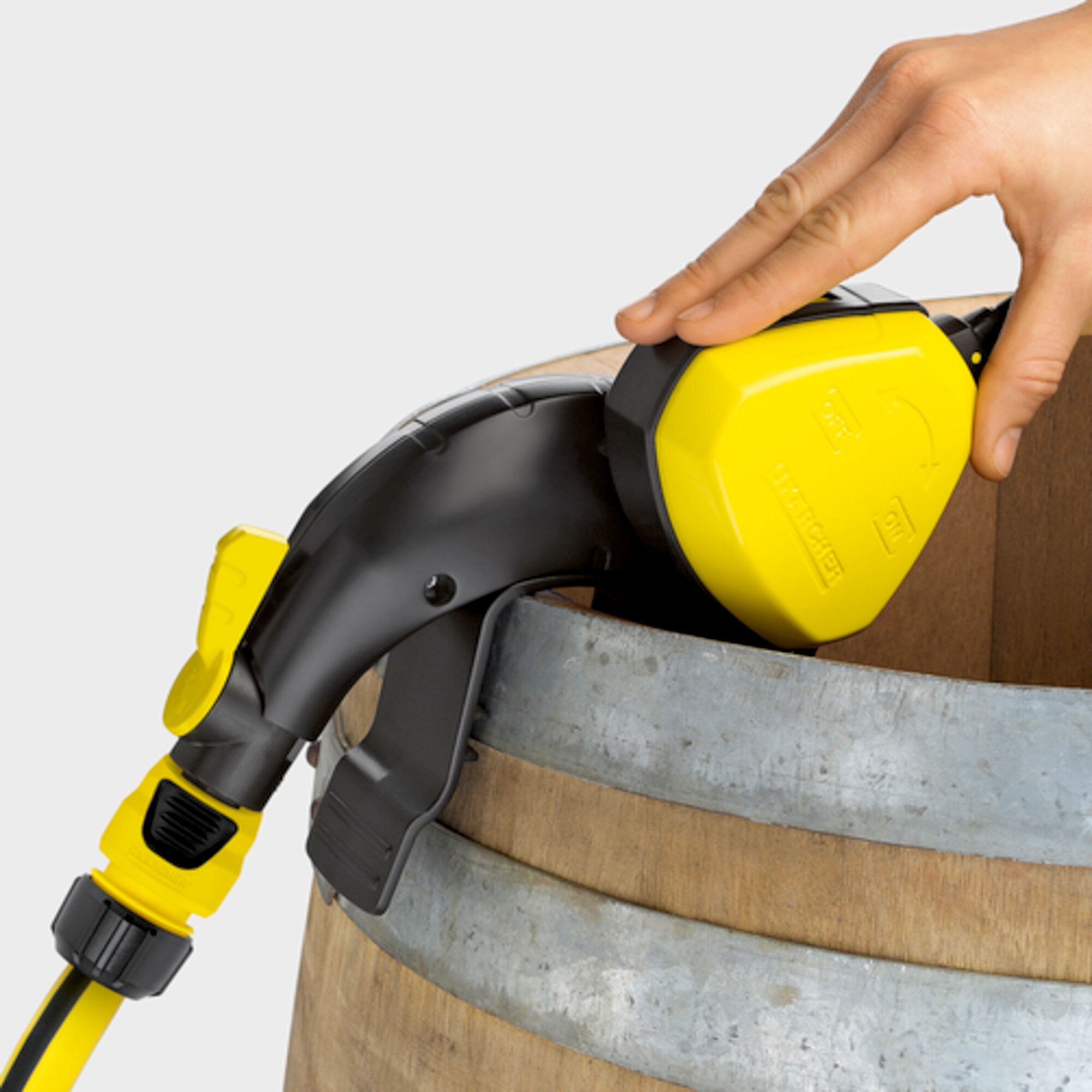 On/Off switch integrated in the float switch
For convenient operation of the pump directly on the support.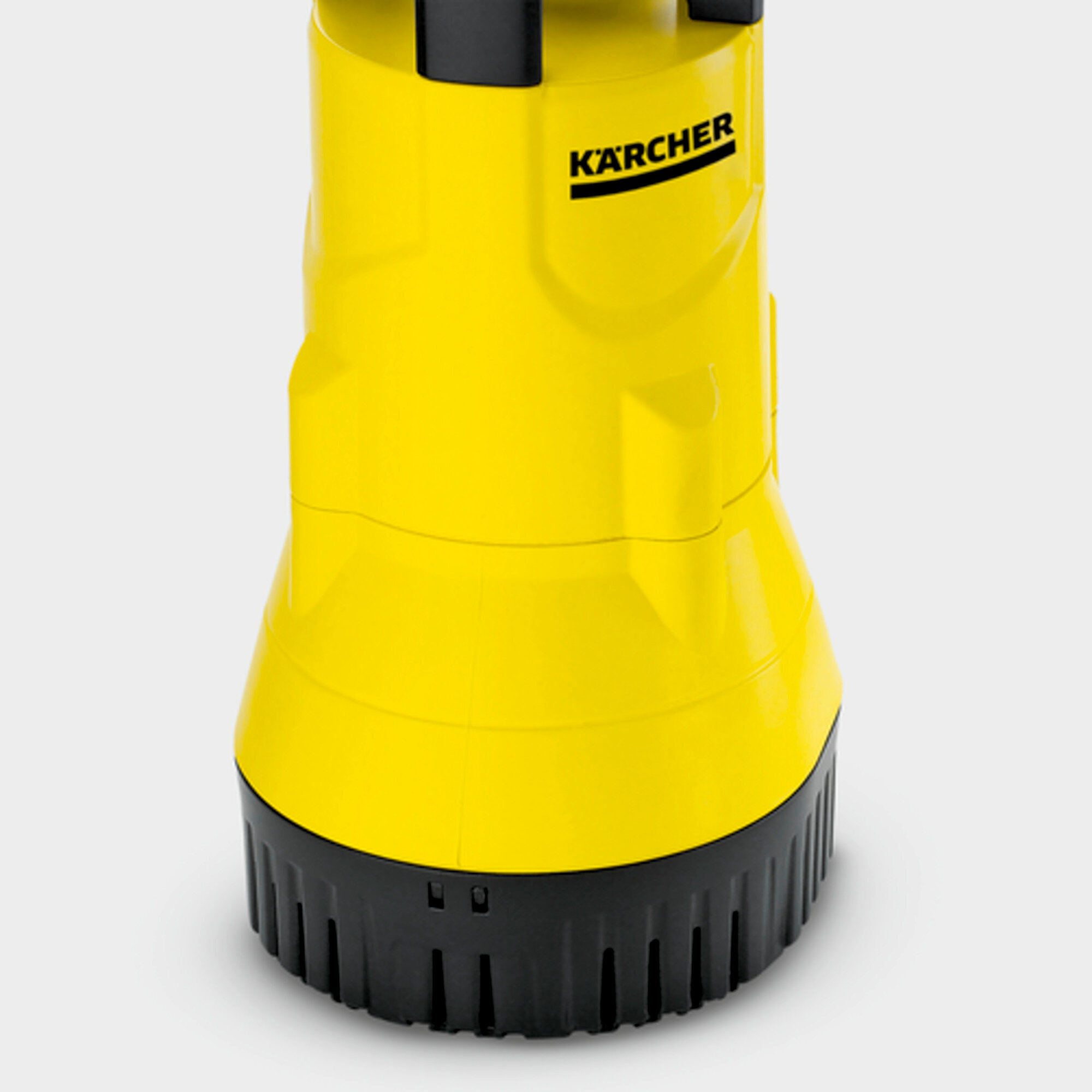 Integrated prefilter
Protects the pump against contamination and thus increases the lifespan and functional reliability.
Simple and convenient
The perfect replacement for a watering can: uses rain water to protect your back and your budget.
Flexible clamping device
Perfect hold to any barrel thanks to very high fitting accuracy.
Float switch
For regulating pump activity in line with water level as well as protection against dry running.
Adjustable hose length
Perfect adaptation to different barrel depths.
Specifications
Technical data
Max. motor rating (W)
400
Max. flow rate (l/h)
< 3800
Delivery head (m)
11
Pressure (bar)
max. 1,1
Immersion depth (m)
max. 7
Delivery temperature (°C)
max. 35
Power cable (m)
10
Voltage (V)
230
Frequency (

Hz

)
50
Weight without accessories (kg)
4,6
Weight incl. packaging (kg)
8,8
Dimensions (L x W x H) (mm)
135 x 170 x 520
Equipment
Comfortable carrying handle
Fastening possibility
Hose, adjustable length
Includes prefilter
Integrated on/off switch
Control and shut-off valve
Simple definition of switching level: yes
Float switch
Watering accessories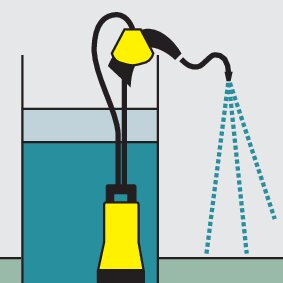 Application areas
For garden watering from rain water butts