Applications
Whether on streets, paths or lawns, whether in pedestrian zones, stadiums or parks, whether in lines or rows: system equipment from Kärcher Municipal is designed for professional use under the toughest conditions and can cope with a wide range of applications at the highest level.
Sweeping and cleaning
Optimum sweeping and cleaning results with maximum flexibility – the professional cleaning devices from Kärcher Municipal are impressive on the job thanks to their efficiency and manoeuvrability.
Our cleaning vehicles sweep, vacuum and wash anywhere where they are used
The manoeuvrability, easy handling and perfect all-round view of our street sweepers create the best conditions for efficient and comfortable work. For cleaning, from parking bays right though to large surfaces, Kärcher Municipal offers various sweepers that, with their high suction power and additional equipment options, such as high container emptying, large filling volume, high-pressure lance, watering arm and mowing-suction combination, perfect your working results.
Whether you want to sweep leaves, wash away dirt or clean with high pressure: with one of our cleaning machines, you are guaranteed premium quality and optimum results.
A wide range of applications in cleaning
Vacuum sweeping
Independent sweeping
Removing leaves
Washing
High-pressure cleaning
Weed removal
Winter service
The complete programme for tackling ice and snow – our robust, reliable and powerful winter service vehicles rated at up to 129 hp (95 kW) pave the way.
Kärcher Municipal vehicles simply clear winter away
Whether milling, clearing or sweeping snow, whether sand, grit or brine has to be spread – you can rely on our strong, compact and manoeuvrable implement carriers in all weather conditions. Thanks to the permanent all-wheel drive and four equal-sized wheels, there is outstanding traction even in wintry conditions. The load limit control is particularly effective when snow throwing. It ensures that the driving speed is automatically adapted to the decrease in performance on the front implement.
To ensure that the driver can work to their full potential in minus temperatures too, the comfort cabin has optimal heat insulation, powerful heating systems and winter-proof equipment features, such as heated seats, air conditioning or heated windscreen and exterior mirrors.
Wide range of applications in winter service
Snow removal
Snow throwing
Snow sweeping
Snow transporting
Spreading (with mounted, box or funnel spreader)
Brine spraying
Ice scraping
Green area maintenance
Versatile, flexible green area maintenance that protects the ground? The multifunctional Kärcher Municipal vehicles mow and maintain at the highest level.
Green light for efficient maintenance
Is the area extensive, is it steep, is it cramped? It doesn't matter: a municipal vehicle from Kärcher Municipal is ideal for lawn care and regeneration, as well as hedge and embankment maintenance. Flexible connection and mounting options, its climbing ability and manoeuvrability, as well as the high area performance, all open up virtually unlimited potential applications as a mowing vehicle and for green area maintenance.
Four equal-sized wheels guarantee optimum traction with the greatest possible protection of the ground; on models with articulated steering, the minimal turning circle and lane driving make your work easier. Green areas of all kinds can therefore be quickly and effectively processed to the highest quality, even in areas that are difficult to access. At the same time, the multifunctional implement carrier guarantees fast and easy removal of the cuttings, and therefore guarantees a continuous disposal chain.
Thanks to the air-conditioning system and the spacious comfort work station, the driver keeps a cool head, even in summer temperatures.
A wide range of applications in green area maintenance
Mowing (with sickle, large-area, cylinder or side reach arm mowers)
Cut and collect system
Mulching
Hedge trimming
Watering
Cleaning artificial turf
Your special application is our area of expertise
No matter what your requirements are, you will find the right solution at Kärcher Municipal. With our wide selection of system vehicles and the varied range offered by our implement partners, we have a solution ready for every task.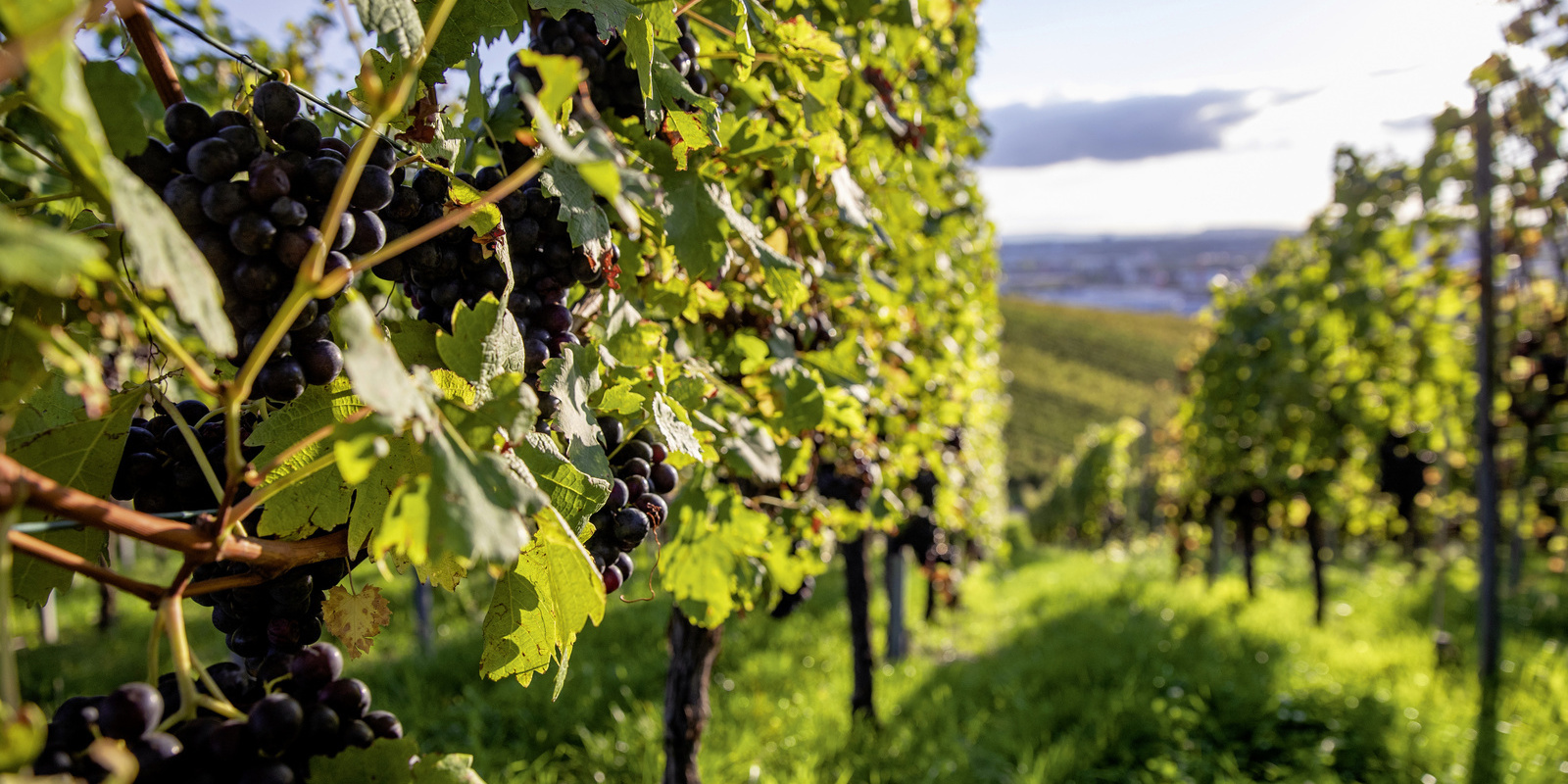 Viticulture and fruit growing
Thanks to their ideal combination of manoeuvrability, soil protection and permanent all-wheel drive, the articulated system vehicles rated at 65 and 129 hp enable extremely efficient work – with maximum comfort and high standards of safety.
The vehicle concept with front-mounted cab is perfect for front applications in viticulture and fruit growing.
Benefits for you
Excellent view of the front attachment for precise and relaxed work
Additional mounting space at the rear above the engine for barrels with a volume of up to 1,000 litres
Very high hydraulic output of up to 120 l/min, stepless travel, extreme payload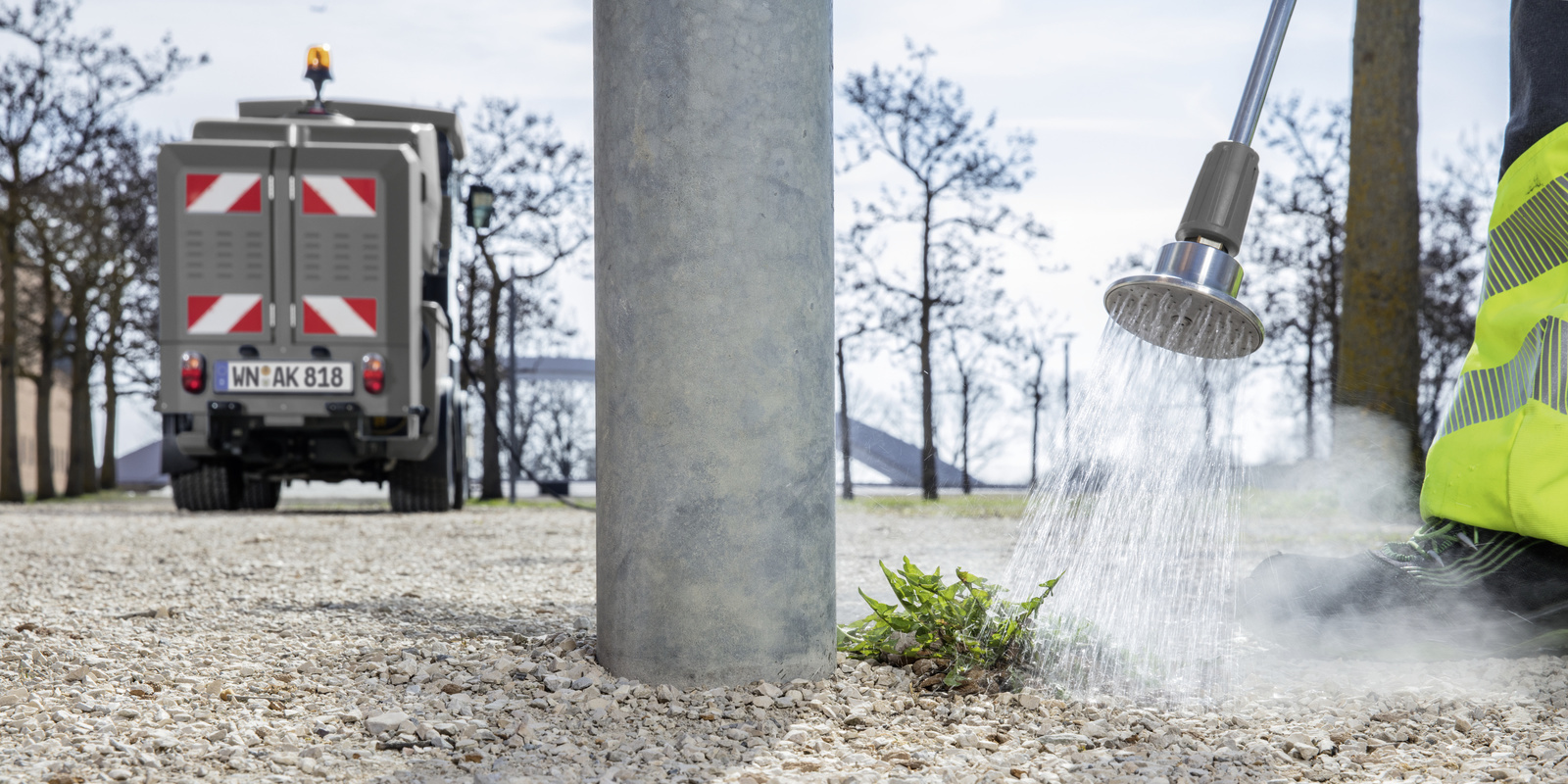 Weed removal with hot water
Parking areas, cemeteries, public squares and bus stops, but also sports fields, tennis courts and harbour or waterfront areas must be kept free of weeds.
The extremely compact construction design and independence from any external water or power supply mean that the system can also be used in very remote areas as well as on paths, in parks or in inner-city areas. The weed is tackled with 98°C hot water – by machine using the mounted front beam or manually using the hand lance.
The hot water weed control system is the most economical approach in the long term, with only about four treatments per year.
We also offer many other special solutions, including:
Asphalt milling
Cleaning guide posts and street signs
Cleaning and maintaining solar farms
Stump grinding
Wood mulching
Tunnel cleaning
Road marking