KIRA CV 60/1
The Kärcher KIRA CV 60/1 autonomous vacuum allows you to clean smarter than ever before. An intuitive cloud based AI operating system catapults performance and regard for safety beyond expectations. Guaranteeing the safety & integrity of your business is key.
The Kärcher KIRA CV 60/1 autonomous robotic vacuum helps you clean smarter than ever before. Powered by BrainOS®, an intuitive cloud-based AI operating system, you get industry-leading performance and safety that skillfully navigates around people and obstacles. Using an array of specialized cameras and sensors, the CV 60/1 effortlessly adapts and learns user designated routes. The KIRA CV 60/1 is continuously learning and improving productivity, with real-time reporting available via your smartphone or tablet. It also provides the ability to switch between autonomy and standard manual operation. With optimal health protection for users with the use of a HEPA rated vacuum bag and Lithium-ion battery for longer run time.
Specifications
Technical data
| | |
| --- | --- |
| Power supply (V) | 36 |
| Area performance (ft²/hr) | 18000 |
| Vacuum working width (in) | 24 |
| Power | 0.75 |
| Waterlift (in) | 47.3 |
| Hill climbing ability (%) | max. 2 |
| Container capacity (gal) | 4.7 |
| Ship Weight (with accessories) (lb) | 850 |
| Weight incl. packaging (lb) | 850 |
| Dimensions (L x W x H) (in) | 50 x 30 x 52 |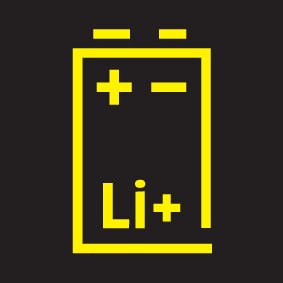 Cleaning application
Hospitality
Building Service Contractors
Healthcare
Carpeted floors
Find parts for KIRA CV 60/1
Find parts & diagrams for your Kärcher cleaning equipment. Select "Find Parts" to begin your search or contact your authorized Kärcher dealer or retailer.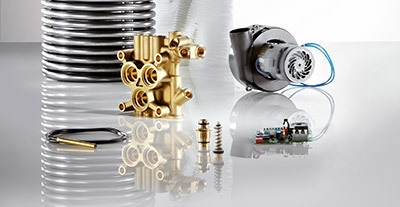 The Benefits Of Autonomous Cleaning Start Now
In the past, you've relied solely on traditional cleaning solutions for your facility. Today's climate finds business faced with turnover, unreliable coverage and incomplete reporting. Now, KIRA combines a human concern for safety with the precision and consistency of artificial intelligence.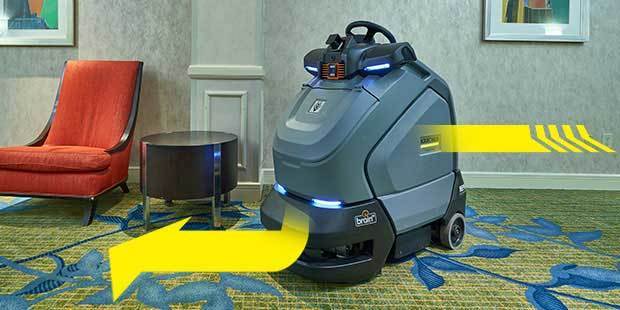 Increased Productivity
Perfect cleaning route every time
Clean large scale areas without supervision
Cloud based AI constantly learns and improves performance
Lithium-ion battery for increased runtime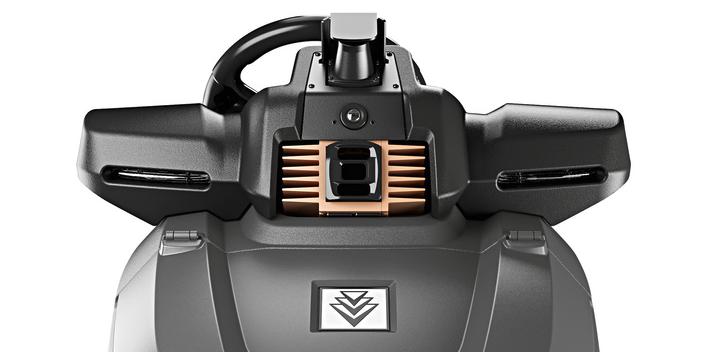 Unmatched Safety
Smart Detection System safely avoids people and obstacles
Over 80+ billion sq. ft. safely cleaned
HEPA filtration facilitates healthier work environments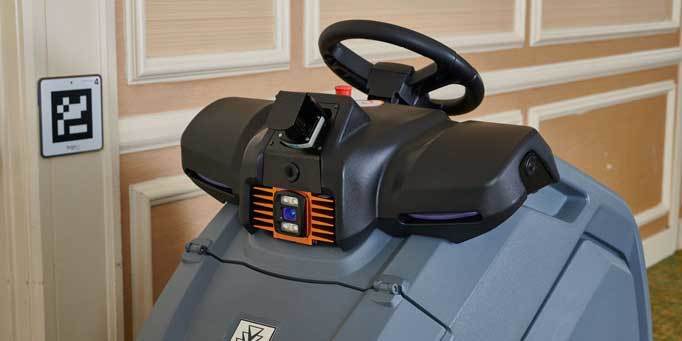 Return-On-Investment*
Improved consistency and coverage result in an increased ability to meet the scope of work and customer satisfaction
Average of $20,000 less in operational overhead (i.e. medical insurance, life emergencies, turnover)
See a typical return on investment in less than two years of full-time operation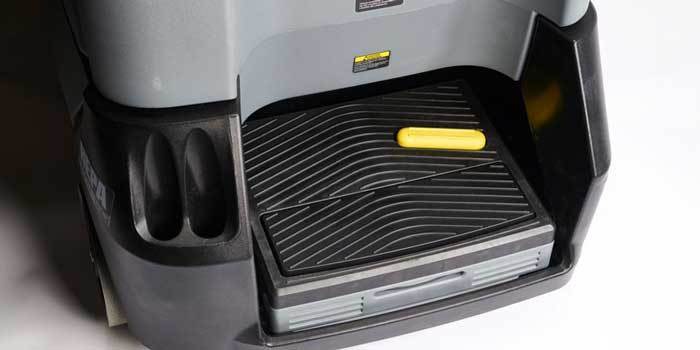 Comfort Ride System
During autonomy mode, it detects unintended riders
Actively adapts and shifts to complement the weight and balance of any operator
Designed strategically slightly to the right, for perfect staging; providing an accurate view of route identification markers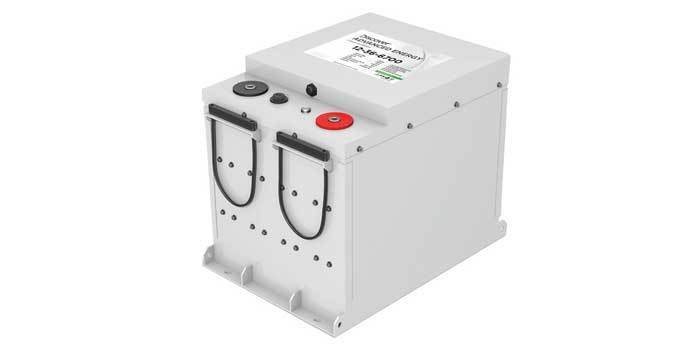 Lithium-Ion Powered
Longer run times and faster charging speed
Integral Battery Management system (BMS)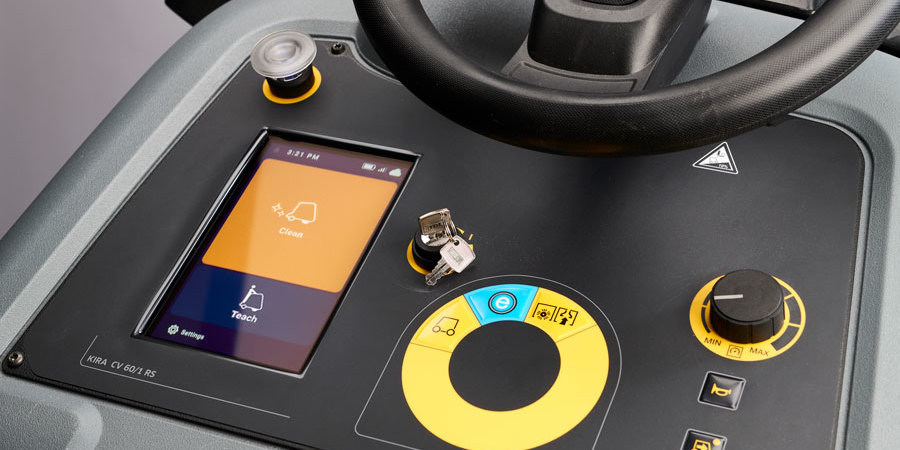 Cloud Connected LCD Interface
Easily switch between autonomy and manual functions
Teach and store multiple routes simultaneously
Receive real-time reporting with any smartphone
*Projections based off an annual total averaging 40 hours weekly.
See Service Agreement for the KIRA CV 60/1
Technical Specs for the KIRA Commercial Robotic Vacuum
The KIRA CV 60/1 commercial robotic vacuum can clean an area the size of a football field in under 3 hours or roughly 18,000 square feet per hour!
Productivity is at KIRA's heart. Use KIRA to clean large areas while your cleaning staff can focus on other more detailed tasks.