WET/DRY VACUUM CLEANERS
Kärcher wet/dry vacuums are extremely robust and ideally equipped for quick and thorough cleaning of all areas inside and outside the home. Their exceptionally high suction power and specially developed nozzles enable both fine and large dirt particles to be easily picked up.
Finally, A Wet/Dry Vac for Indoor Use
Tired of dragging the heavy-duty wet/dry vac from the garage or basement to your kitchen or living room to clean up spills? The TV1 Indoor Wet/Dry Vac is perfectly at home in your kitchen cupboard, bedroom closet or laundry room. Grab it to quickly clean up spills or spot clean messes. Light weight and easy to hold, it's also great for cleaning stairs, overhead areas and upholstery.
---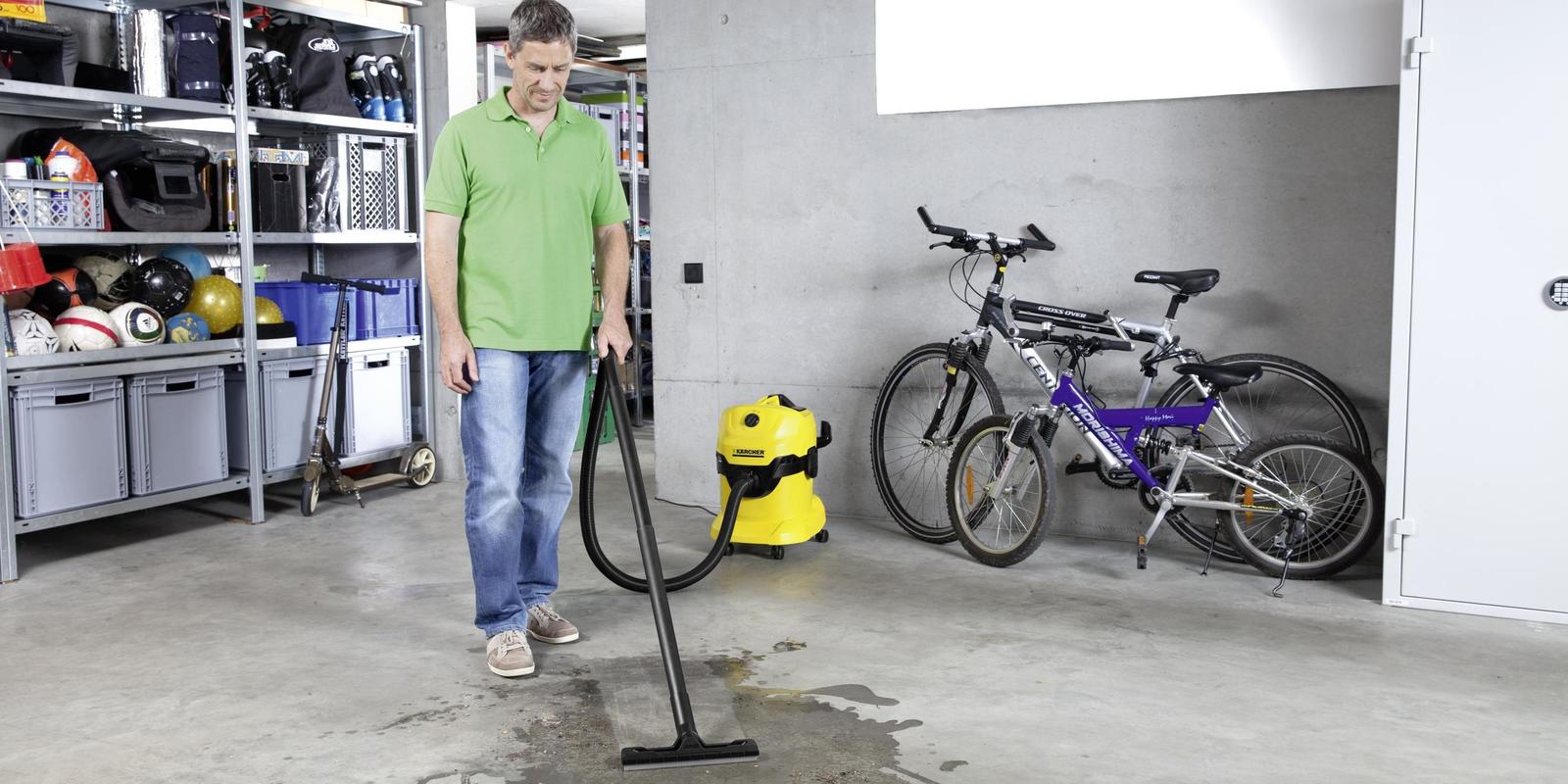 While other wet/dry vacs keep getting larger and larger, we've taken the opposite approach: maximum cleaning power with a compact footprint. We know garage space is at a premium, but you don't want to sacrifice on performance. Our WD series features powerful 1800W motors and top-mounted filters that you don't have to remove for wet cleaning.
See what others are saying about Kärcher Wet/Dry Vacs