Kärcher is cleaning the horseshoe-shaped staircase at the Palace of Fontainebleau near Paris
The staircase at the UNESCO World Heritage Site had been exposed to weather conditions for almost four centuries; the deposits are now being carefully removed using a selected range of cleaning technologies that protect the materials.

Cleaning will take place until 2021
As part of their cultural sponsorship activities, Kärcher has started the process of cleaning the horseshoe-shaped staircase at the Palace of Fontainebleau, which is located to the south of Paris. The imposing UNESCO World Heritage Site has extraordinary historic significance and is equally popular among both French people and tourists. It is one of the most famous palaces in France, with more than half a million visitors each year. The staircase was exposed to the on-site weather conditions for almost four centuries; the deposits that resulted from this are now being removed using a carefully selected range of cleaning techniques that protect the materials. As a first step, the interior gallery below the staircase and the terrace above it were cleaned. The staircase itself is being cleaned completely in the coming year.
Intensive cooperation with restaurateurs and owners
"What makes this cleaning process special is that the right technology has to be found for the type of dirt and also for the different sub-surfaces of limestone, sandstone and brick. Thanks to the intensive and extremely constructive collaboration with on-site restaurateurs, the Office for the Preservation of Historical Monuments and the owners of the palace, we were able to find the right cleaning methods for the job," says Nick Heyden, who is responsible for the project on-site for Kärcher.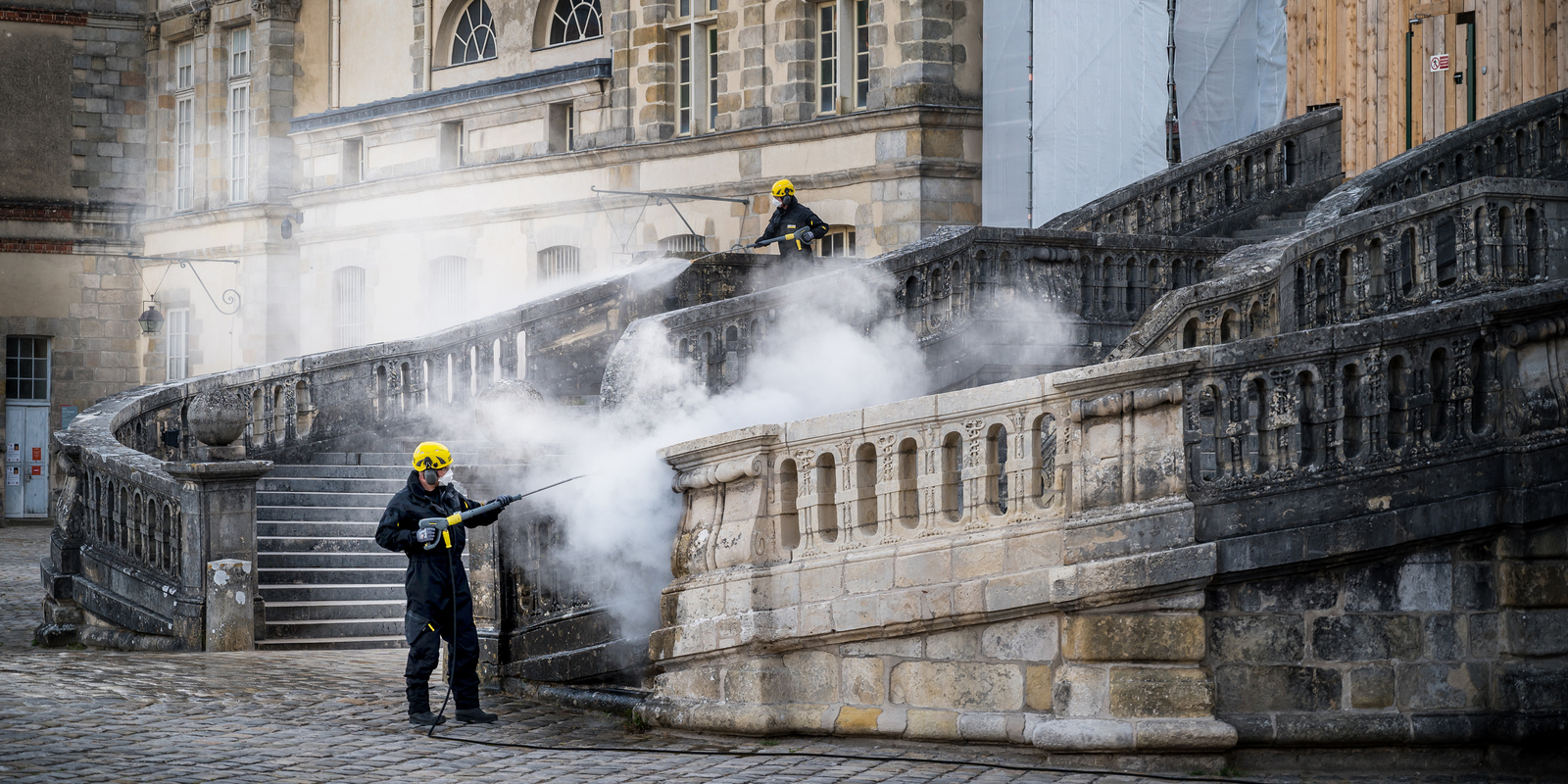 To remove the biogenic growth in the outside area, an agent was first applied that effectively killed this. The residues and any remaining growth were then carefully removed using the steam stage on a hot water pressure washer.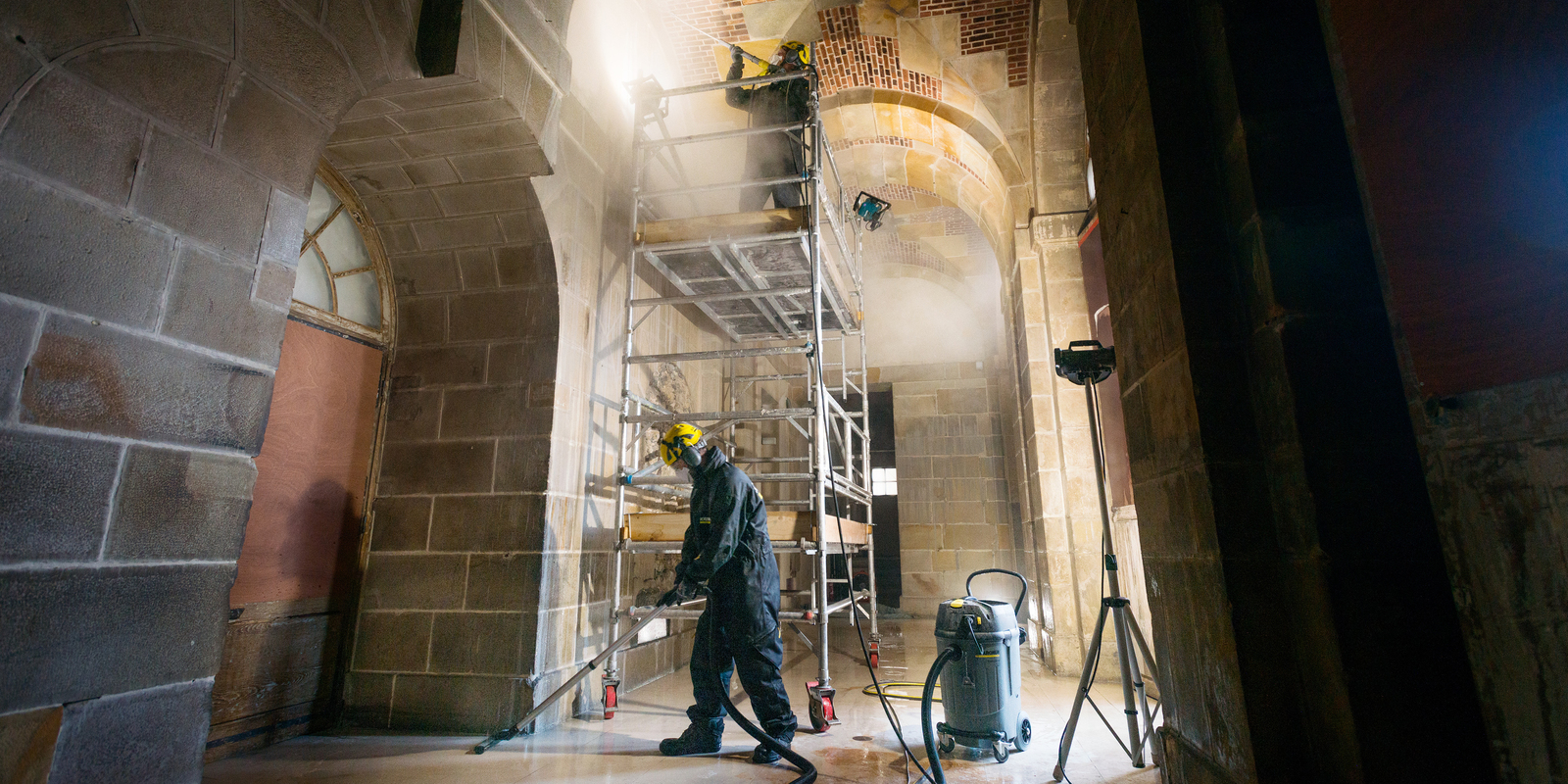 In the interior gallery, soot, grease and dust are removed using the steam stage on the hot water high-pressure cleaner and a smaller steam cleaner, and the lime deposits are removed in the micro-particle blasting procedure.
Special precautions
Since the work involves depositing blasting material and water, the working areas are enclosed. Waste water and blasting material are collected using two different special vacuum cleaners and then stored in separate containers. This means that any heavy metals, such as lead, that may potentially be in the brickwork are collected and then disposed of correctly. The experts at Kärcher also use a decontamination shower from Kärcher Futuretech in order to ensure that they and other people do not come into contact with the blasted material.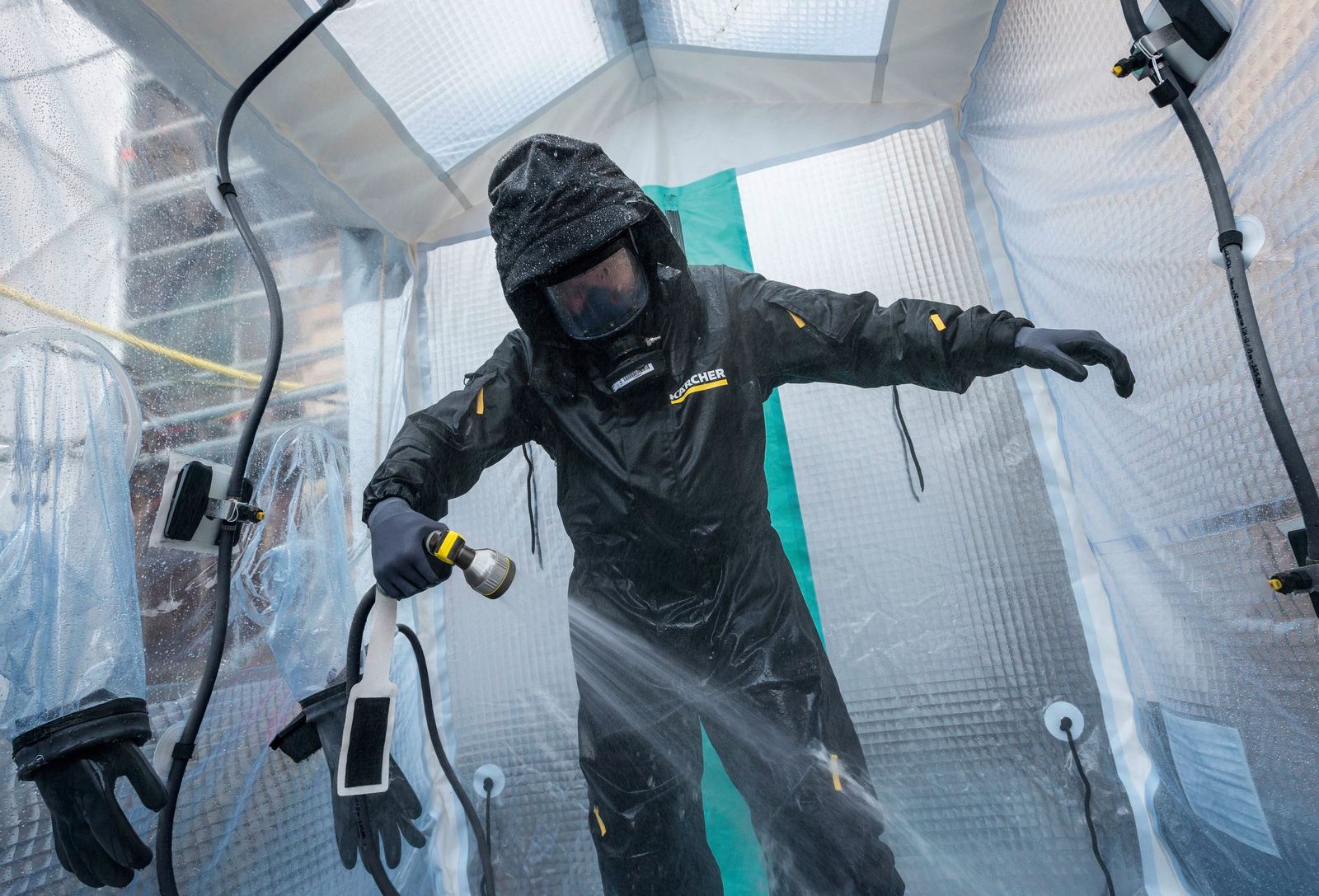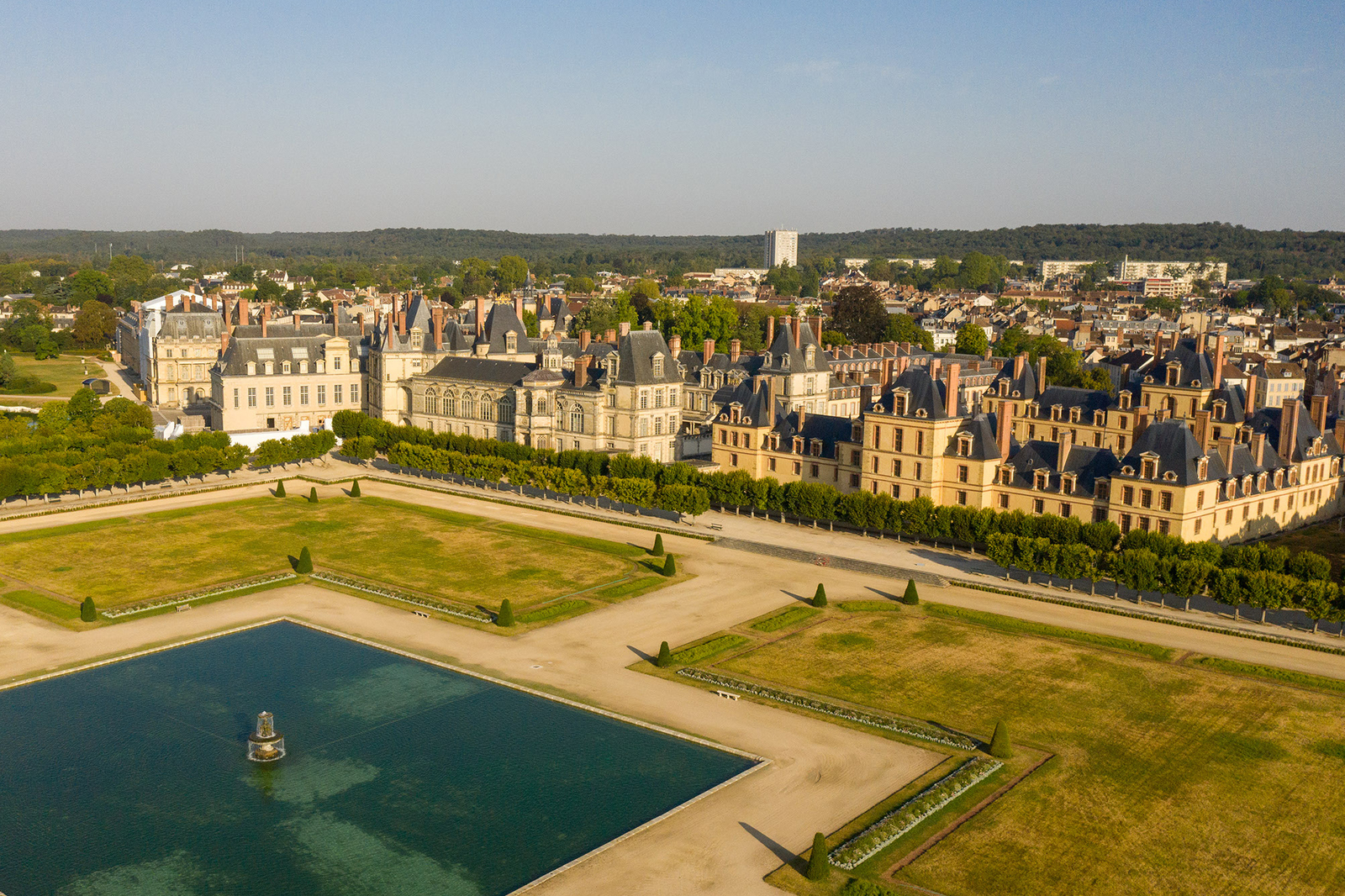 All of the facts at a glance
Country: France
Site: Fontainebleau
Type of dirt: Dust, soot, grease and lime deposits in the inside area, as well as biogenic growth such as algae, fungi, lichen, and black gypsum crusts in the outside area
Cleaning technology: Biocidal, steam stage on a hot water pressure washer, small steam cleaner, microparticle blasting procedure, special vacuums
Cleaning undertaken: August 2020
---
You might also be interested in