BR 40/10 C Adv
The BR 40/10 C Adv is a cost-effective floor scrubber. It scrubs floors like a single disc machine, picks up water like a wet vac, and polishes like a high-speed floor machine.
This compact and flexible scrubber dryer can be used for a variety of applications. Low noise cleaning in both directions is possible. Special features include a hinged push handle and easily removable tanks that can be carried with an ergonomic handle, and are easily fillable at low sinks. The brushes and squeegees can be changed within a few seconds without any tools.
Features and benefits
Powerful and fast
Two high-speed roller brushes with high contact pressure.
Two squeegees remove water forwards and backwards.
Floors dry very quickly.
Low reach
Easily reaches under furniture.
The push handle can folded in both directions.
Removable tank - suitable for low lying objects.
Service-friendly
Squeegee and brush are easy to replace without tools.
Water distributor strip is easy to remove and clean.
All electrical components are quickly and easily accessible.
Ergonomic handle
For easier use.
With integrated water flow and brush control.
Ideal for transporting and storage.
Specifications
Technical data
Power supply (V/

Hz

)
120 / 60
Brush working width (in)
15.75
Vacuum working width (in)
15.75
Max. area performance (ft²/hr)
4305
Fresh / waste water tank (gal)
2.6 / 2.6
Brush contact pressure (lb)
22.4 / 44.8
Brush speed (rpm)
650
Sound pressure level (dB(A))
71
Dimensions (L x W x H) (in)
20.5 x 18.5 x 45.3
Equipment
Corded
Transport wheels
Standard main roller brushes
2-tank system
Find parts for BR 40/10 C Adv
Find parts & diagrams for your Kärcher cleaning equipment. Select "Find Parts" to begin your search or contact your authorized Kärcher dealer or retailer.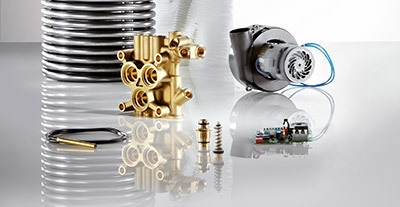 Need help deciding?
Let a local Kärcher dealer help! Whether you have questions on a particular machine or you're ready to buy today, your local Kärcher dealer is a cleaning industry expert and your go-to resource. Click below to have a dealer representative contact you.