BR 45/22 C Bp
Fully equipped, battery-operated BR 45/22 C Bp floor scrubber. The rotating roller brush head and KART technology provides maximum maneuverability for large area performance.
The BR 45/22 C Bp scrubber drier is the ideal choice for cleaning large areas with narrow and hard to reach areas. Equipped with a roller brush head and KART technology (Kärcher Advanced Response Technology) that is rotatable by 200 degrees in both directions and a large 18-inch working width. The position of the brush and squeegees, which is continuously transverse to the direction of travel, provides increased area performance and a uniform cleaning result. The built-in, maintenance-free, high-power lithium-ion batteries offer a lifetime up to three times longer than that of conventional lead batteries. Using eco!efficiency mode users can increase their run time significantly and reduce the operating noise by 40%. The optional HEPA filter filters the exhaust air from the dirty water, allowing you to work in hygiene-sensitive areas.
Specifications
Technical data
Brush working width (in)
17.7
Vacuum working width (in)
19.7
Fresh / waste water tank (gal)
5.8 / 5.8
Theoretical working capacity (ft²/hr)
19375
Battery (V/Ah)
25.2 / 42
Battery runtime (h)
max. 2
Battery charging time (min)
approx. 270
Power supply for battery charger (V/

Hz

)
120 / 60
Brush speed (rpm)
650 - 1000
Brush contact pressure (lb)
38
Water consumption (gal/h)
7.8
Power supply (V)
25.2
Dimensions (L x W x H) (in)
36.2 x 21.7 x 43.9
Equipment
Transport wheels
Standard main roller brushes
2-tank system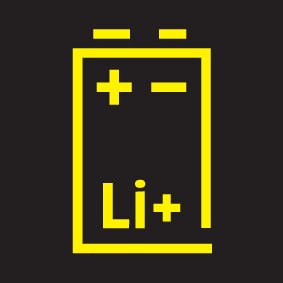 Find parts for BR 45/22 C Bp
Find parts & diagrams for your Kärcher cleaning equipment. Select "Find Parts" to begin your search or contact your authorized Kärcher dealer or retailer.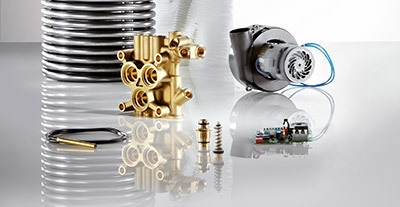 Need help deciding?
Let a local Kärcher dealer help! Whether you have questions on a particular machine or you're ready to buy today, your local Kärcher dealer is a cleaning industry expert and your go-to resource. Click below to have a dealer representative contact you.