Truckwash
RBS 6014
Manually operated 1-brush wash system RBS 6014 with 3-phase 400 V/50 Hz power connection. For fast external cleaning of commercial vehicles. Ideal for fleets with up to 15 vehicles.
Our comprehensive know-how in vehicle wash technology was the basis for the development of this manually operated 1-brush wash system (Connection: 3~/400 V/50 Hz) for commercial vehicles, such as buses, articulated lorries and trucks, up to an overall height of 4.2 metres. The RBS 6014 is a very efficient solution for fleets with up to 15 vehicles, is particularly easy to operate and is easy to manoeuvre and position thanks to four easy-to-turn castors. Vehicle contours with an inclination of up to 10° can also be easily detected. Two nozzle tubes for watering the brush are integrated in the brush frame of the machine. This has a diameter of approx. 1,000 mm during operation and consists of half-shell segments with profiled polyethylene bristles; the drive of the double-bearing brush shaft is provided by a drive motor by means of a self-tightening chain. The corrosion-proof and sturdy overall structure consists of a welded aluminium frame. Other rust-proof components such as a splash guard made of special transparent polyester material or an adjusting wheel made of stainless steel are also installed.
Features and benefits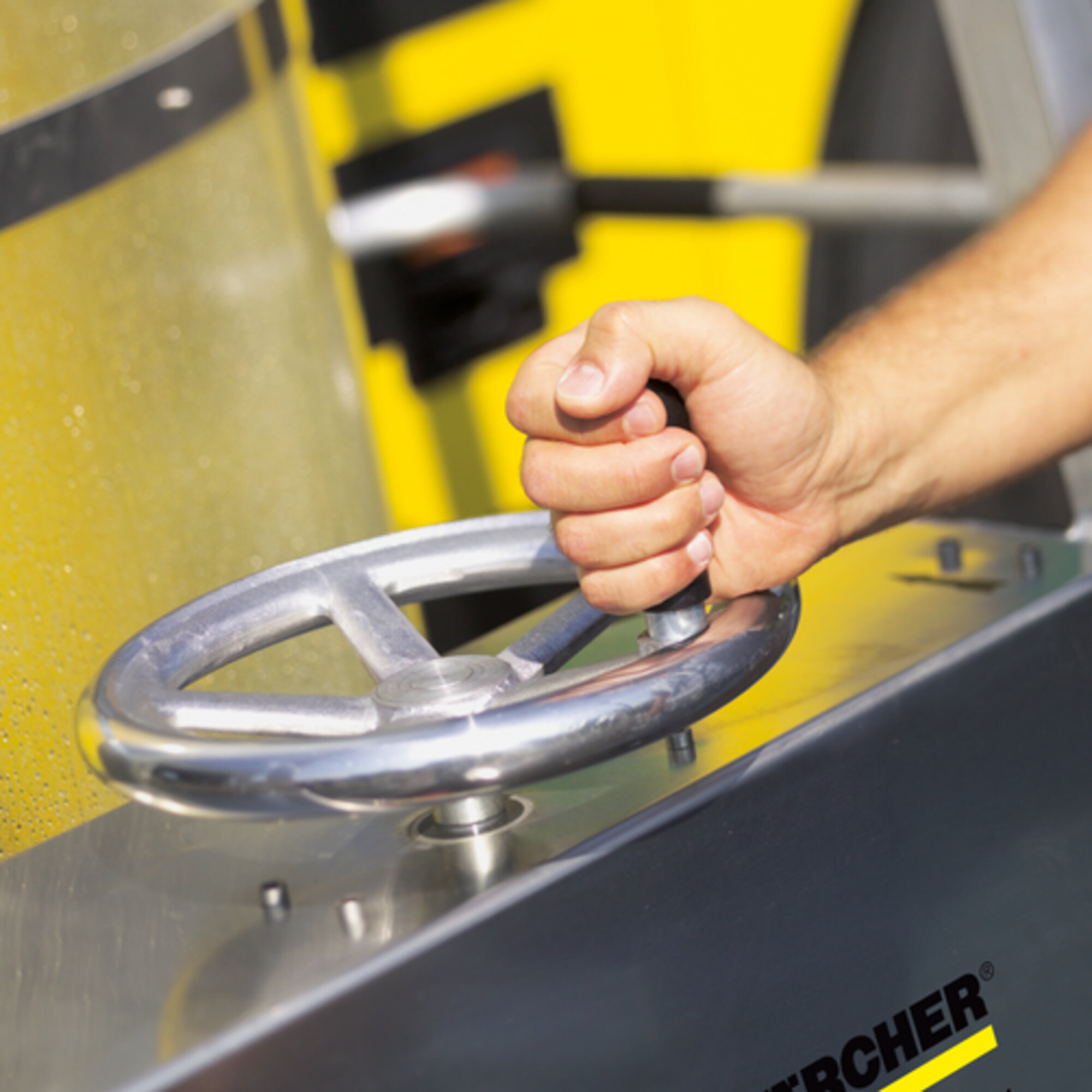 Adjusting wheel
Makes possible vertical contour detection and tilting mechanism. Vehicle fronts with angles of up to 10° are easily reached.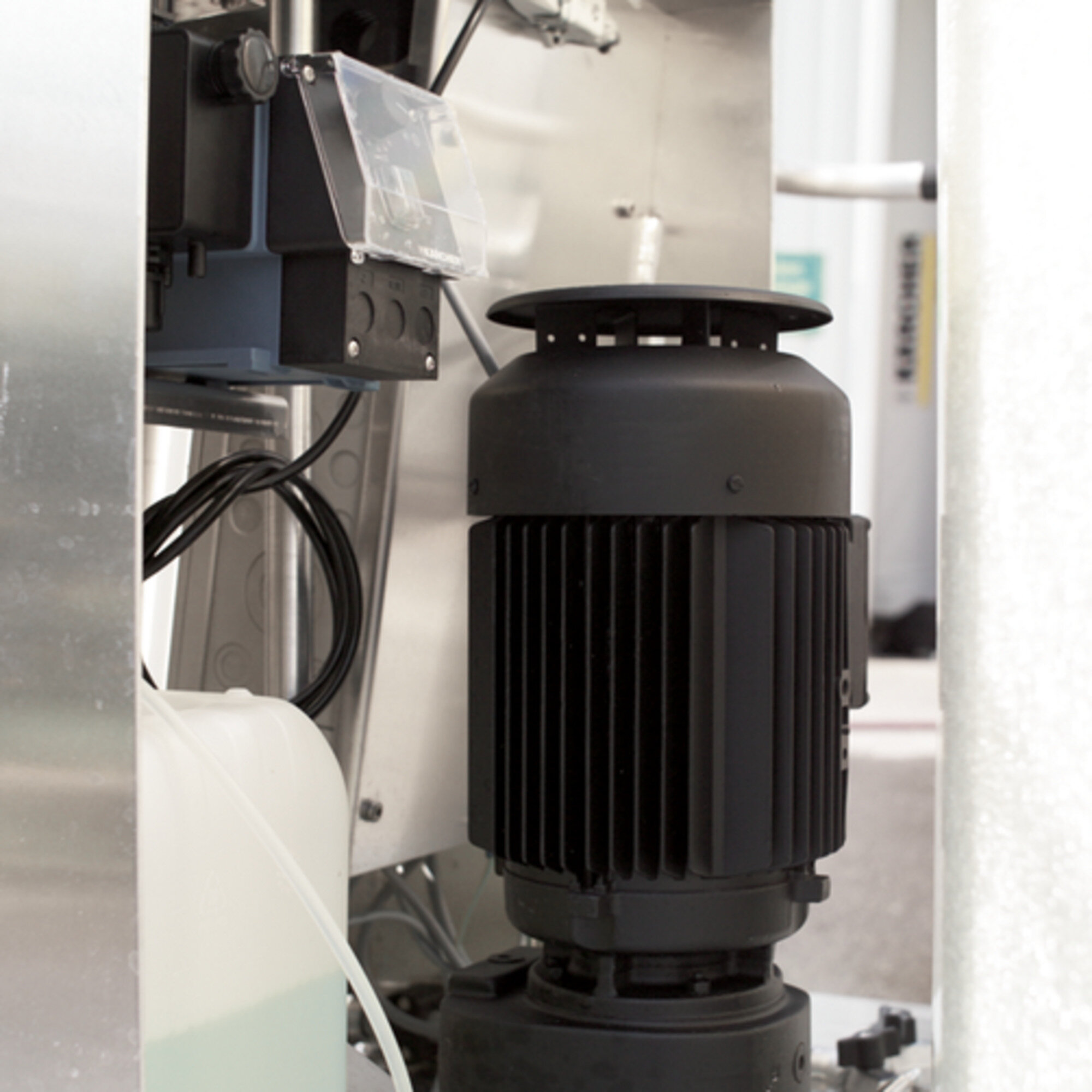 Cleaning agent dosing unit
Cleaning agent can be added if required using a dosing pump.
Operation and safety handling
Brush rotation supports operator during the simple forward movement of the system. When the handle is released, the brush rotation stops.
Light aluminium design
Extremely resistant to external influences.
The half-shell cladding reliably protects the operator from splash water.
Four castors and 2 track wheels
Excellent manoeuvrability and good stability.
High directional stability during the vehicle wash.
Specifications
Technical data
Height of system (mm)
4370
Washing height (mm)
4205
Washing bay requirement (mm)
4620 x 1700 x 1500
Number of current phases (Ph)
3
Frequency (

Hz

)
50
Voltage (V)
400
Equipment
plant control cabinet
Number of wash brushes, 1 piece(s)
PE-brushes, standard Kärcher design
wheels standard height
Application areas
For manually controlled allover external cleaning of commercial vehicles