BD 50/55 W Bp Classic
With two 14.5-gallon tanks and 20-inch working width, our battery-powered walk-behind scrubber BD 50/55 W Classic Bp achieves an area performance of 21,500 ft² per hour.
Our battery-powered walk-behind scrubber BD 50/55 W Classic Bp impresses with robust and long-lasting components such as the disc brush head and the squeegee (33.5-inch) made from high-quality aluminum 59 lb. brush contact pressure, 14.5-gallon tanks and 20-inch working width ensure top-class results on up to 21,500 ft² per hour maintenance cleaning, e.g., in public buildings, retail, the health sector or in industry. The very compact design, the comfortable four-wheel system, and the support from the integrated traction drive enable an excellent overview of the areas to be cleaned, very good maneuverability, and long, fatigue-free applications. This is why our building service contractors appreciate the user-friendly and versatile BD 50/55 W Classic Bp in daily cleaning applications.
Features and benefits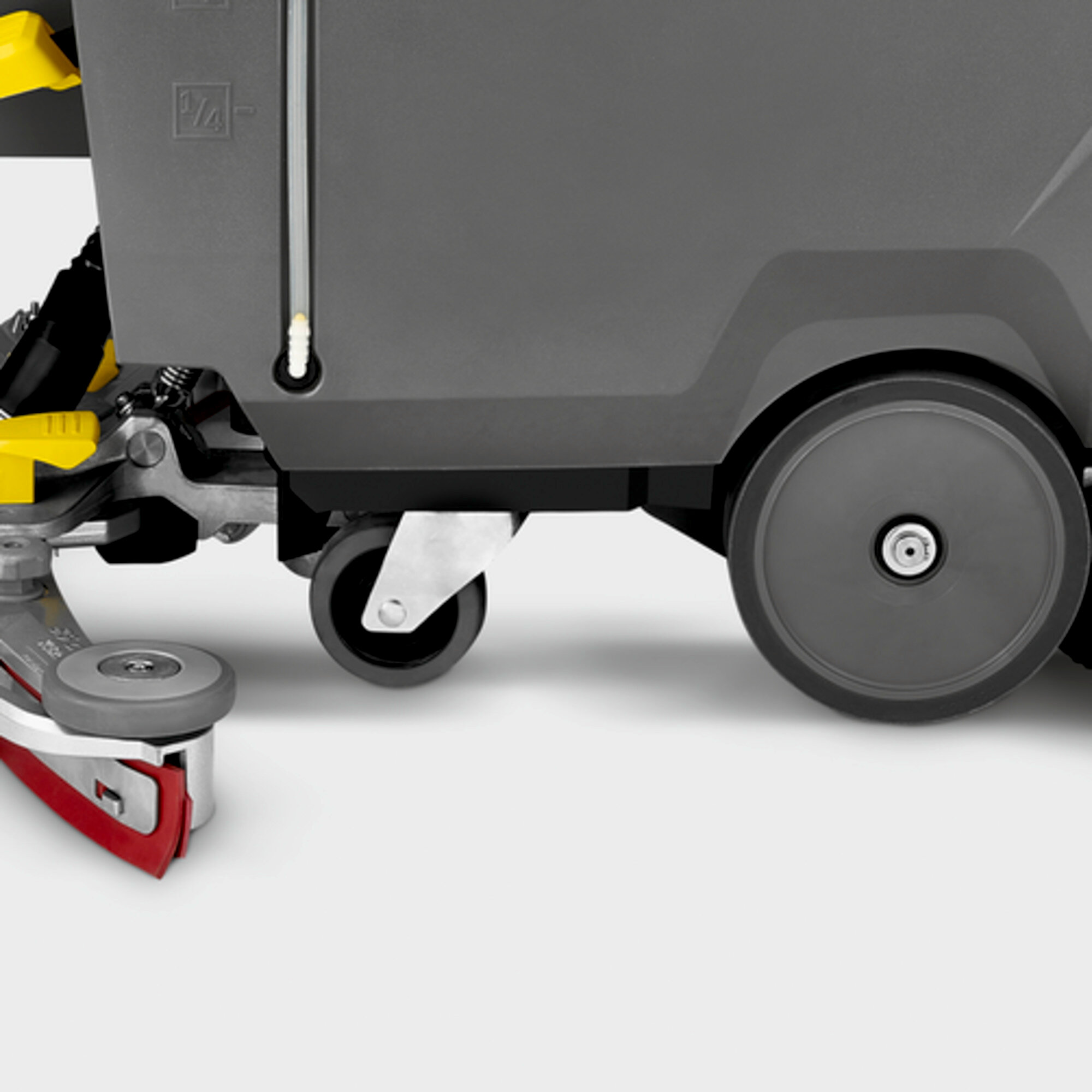 Traction drive with two castors
Very easy to transport. Increases the user-friendliness and reduces physical effort considerably. Ideal for long, fatigue-free applications.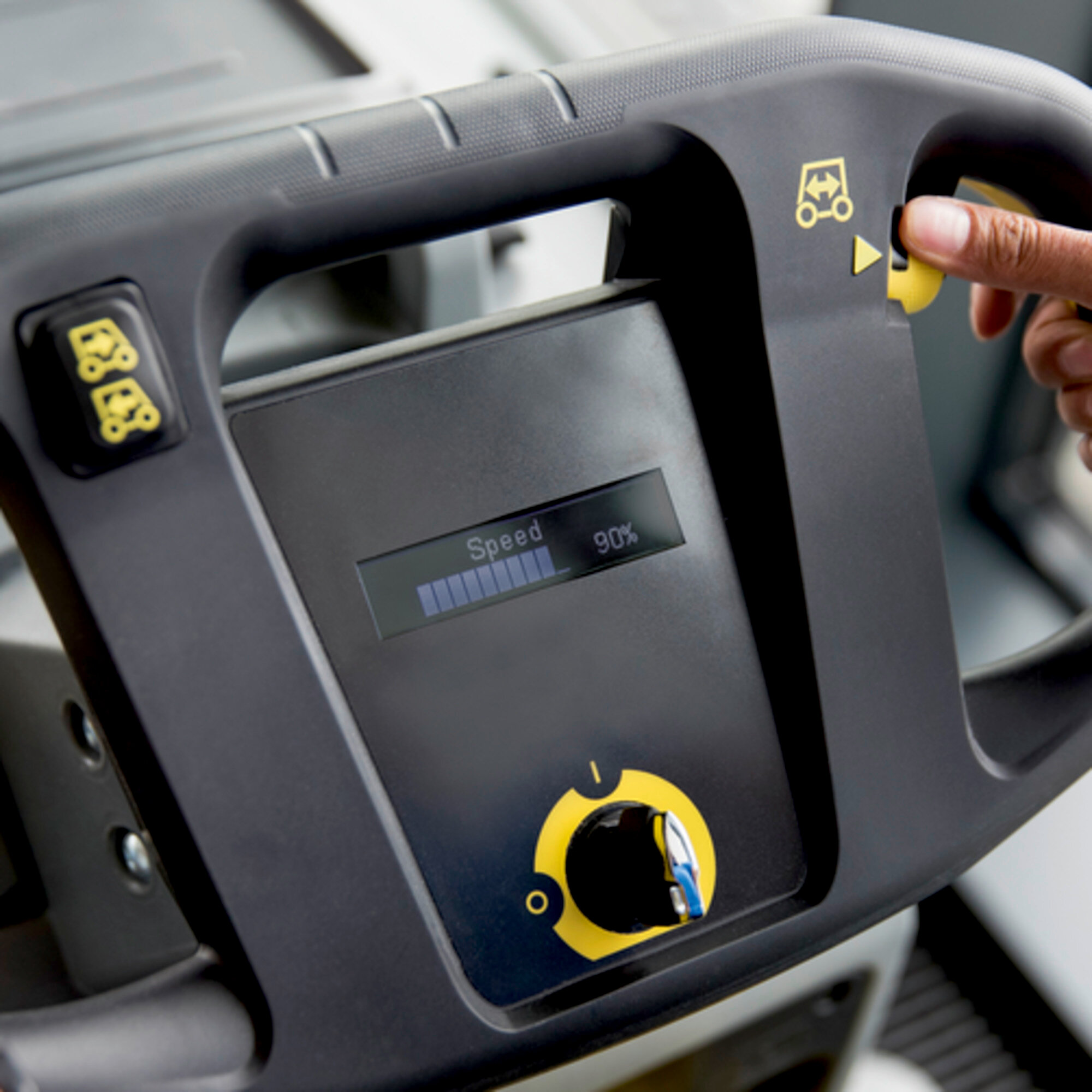 Self-explanatory operation
Easy to start the machine. Reduces the training requirement and shortens familiarisation phases. Operating errors are almost ruled out thanks to the self-explanatory concept.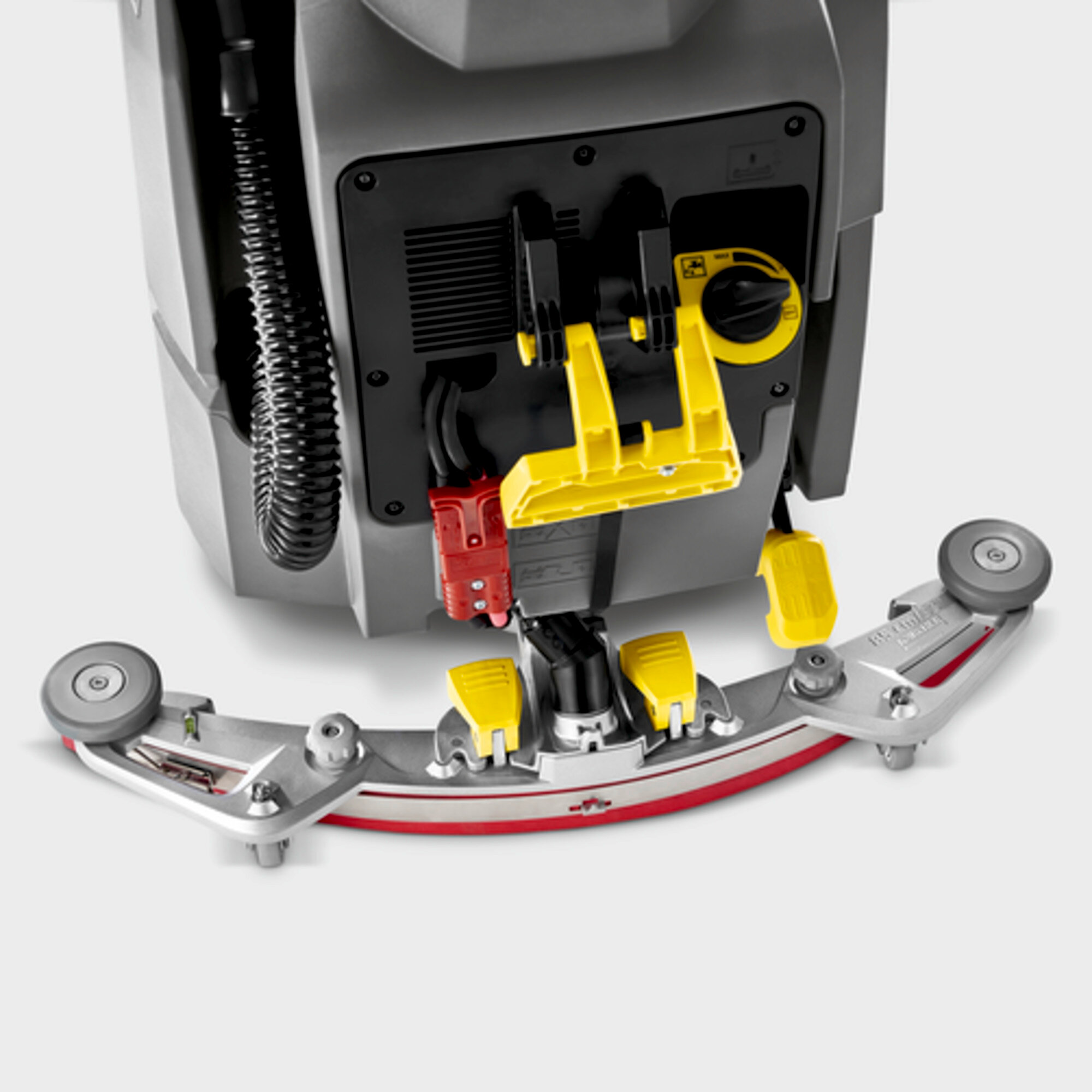 Curved squeegee as standard
Minimises the risk of slipping on recently cleaned areas. Increases suction power and safety.
Ergonomic design
For operators of different heights.
Increases the operating comfort.
Enables higher productivity during cleaning applications.
Robust standard chassis
High quality prevents deformations.
Separate waste water tank system
Very easy cleaning.
Increases hygiene.
Fresh water cap with cleaning agent dosing unit
For convenient and accurate dosing of cleaning agents.
Lowers cleaning agent consumption and costs.
Practical Home Base
For carrying various accessory parts.
Utensils for manual cleaning are always within easy reach.
Specifications
Technical data
| | |
| --- | --- |
| Drive type | Battery |
| Brush working width (in) | 20 |
| Vacuum working width (in) | 33.5 |
| Fresh / waste water tank (gal) | 14.5 / 14.5 |
| Battery type | maintenance-free |
| Battery (V/Ah) | 24 / 100 |
| Power supply for battery charger (V) | 24 |
| Brush speed (rpm) | 180 - 180 |
| Brush contact pressure (psi) | 59 |
| Sound pressure level (dB(A)) | 65.2 |
| Dimensions (L x W x H) (in) | 52.3 x 24 x 42.2 |
Equipment
Battery type: maintenance-free
Cleaning application
ReCa
Retail
Transport
Industry
Automotive
Offices
Find parts for BD 50/55 W Classic Bp
Find parts & diagrams for your Kärcher cleaning equipment. Select "Find Parts" to begin your search or contact your authorized Kärcher dealer or retailer.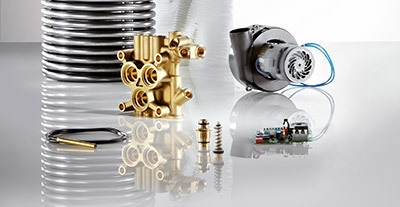 Need help deciding?
Let a local Kärcher dealer help! Whether you have questions on a particular machine or you're ready to buy today, your local Kärcher dealer is a cleaning industry expert and your go-to resource. Click below to have a dealer representative contact you.