Window Cleaner
Kärcher invented the Original Window Vac. Window washing used to be a chore but our Window Vacs changed all that. Now you can clean your windows up to 3X quicker, without streaks, drips or water spots. Designed in Germany. Made in Italy.
See the Window Vac in Action
Our WV1 Plus window cleaning kit includes:
Window Vac
Spray bottle with microfiber cloth
Large bottle of Window Cleaner Concentrate
Everything you need to start cleaning your windows, mirrors and shower areas right away!
How to clean windows without streaks or drips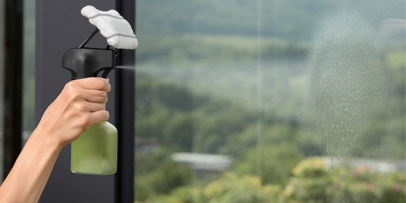 1. Spray
Start by spraying the window using the included spray bottle filled with Kärcher Window Cleaner Concentrate (or your favorite window cleaning solution) for best dispersion.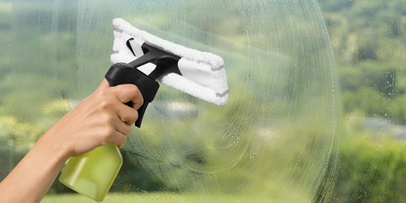 2. Clean
Then loosen the dirt on the window with the microfiber cloth on the spray bottle. Work the solution around the entire window pane, from top to bottom.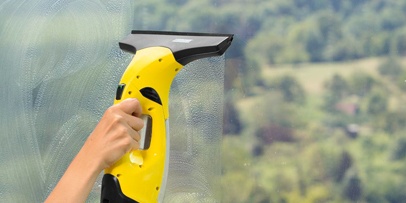 3. Vacuum
Finish by vacuuming up the dirty cleaning solution with the Window Vac – done! And without streaks, drips or any residue left.
What else can I clean with a Kärcher Window Vac? (It's not just for windows!)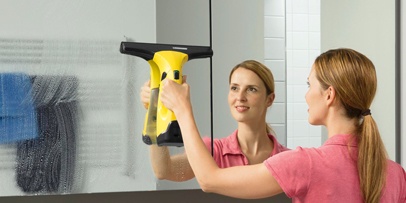 Mirrors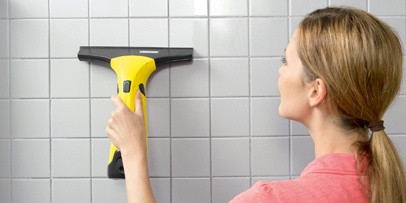 Bathroom Tiles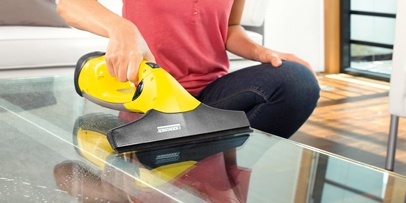 Glass Surfaces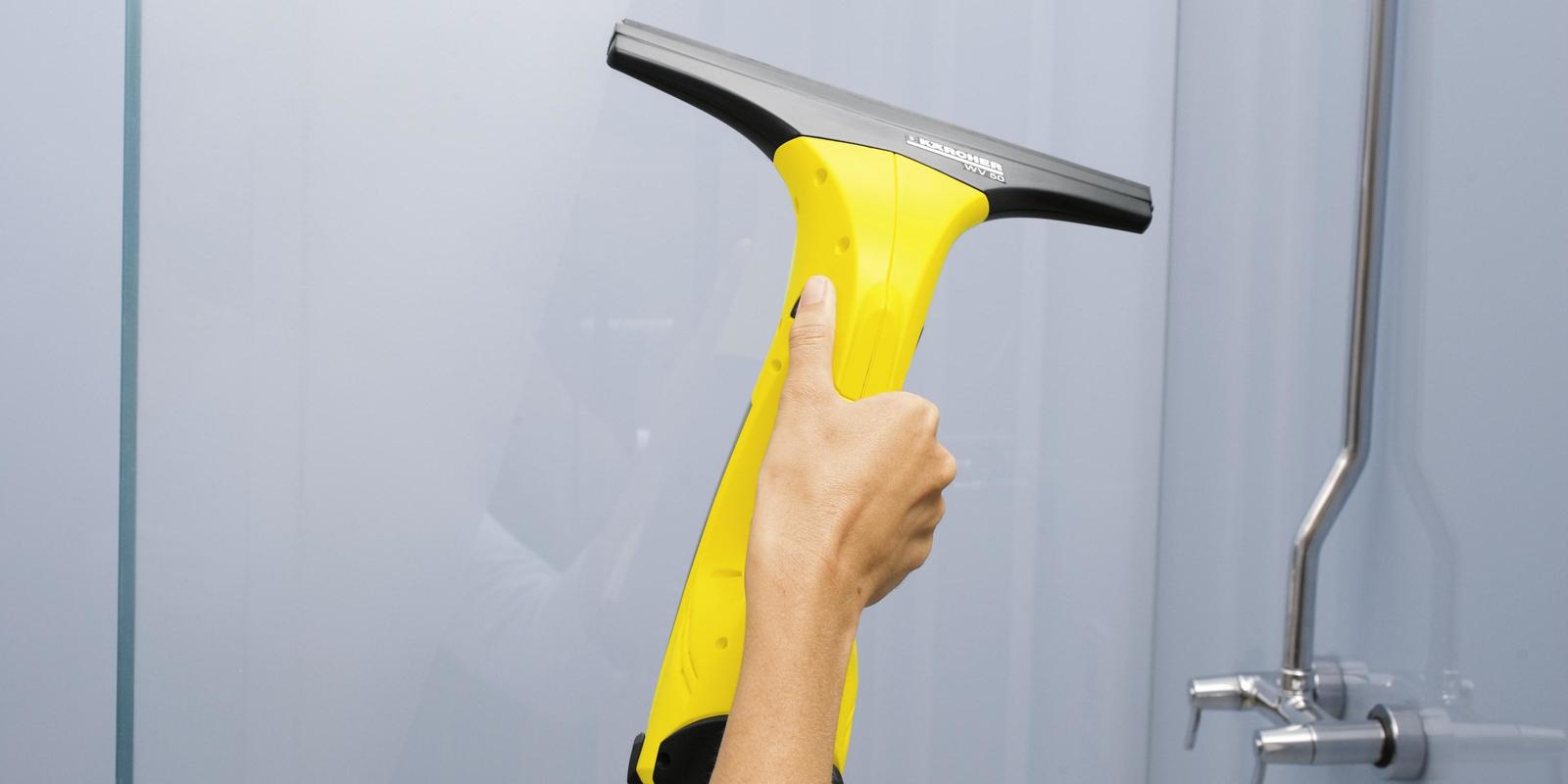 Shower Doors and Stalls
Car Windows
Exterior Windows / Outside Windows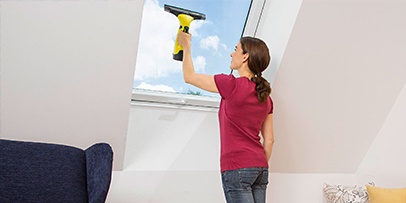 Skylights
See what others have said about our WV Window Cleaners
Frequently Asked Questions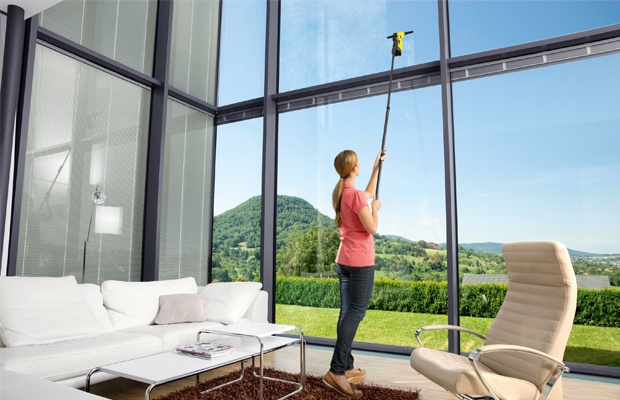 Accessories and Window Cleaner Concentrate
The WV1 Plus battery-powered Window Vac contains everything you need to clean most home windows – but what if you need to clean overhead windows that are difficult to reach?
Extension Kit for high windows
The optional extension kit makes cleaning high windows a breeze. You can use the extension pole to both apply cleaning solution and then to vacuum it away with the Window Vac attached. Forget climbing around on ladders to clean your overhead windows – this Window Vac extension kit enables you to clean quickly and safely from ground level.
Kärcher Window Cleaner Concentrate
While you can certainly use your favorite brand of cleaning solution with the Window Vac, many users prefer our specially formulated Window / Glass Cleaner. It cleans brilliantly and also makes rain run off more quickly (and keeps windows and other surfaces clean longer!), while imparting a natural fresh scent.
It's also highly concentrated – you only need to mix one capful of the concentrate with seven ounces of tap water!
Why choose Kärcher window cleaners?