Window cleaner
A pure pleasure. Simply clean with no drips. The latest generation of battery-powered Window Vac from Kärcher not only ensures streak-free clean windows, but also saves a lot of time and effort. The handy devices simply and reliably suck the water from the pane, after cleaning – with no dripping dirty water and no streaks.
The battery-powered window vac at a glance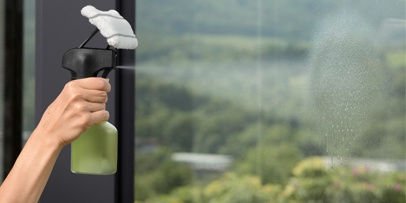 Spraying
First of all, spray the surface with our WV Cleaner Concentrate - or your favorite cleaner - ideally with the Karcher WV Spray Bottle, for best dispersion.
---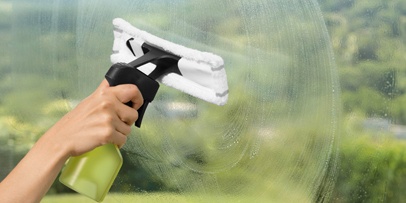 Cleaning
Then loosen and remove the dirt (on the window or other surface) with the microfibre cloth attached to the spray bottle, or your own clean, unused microfiber cloth.
---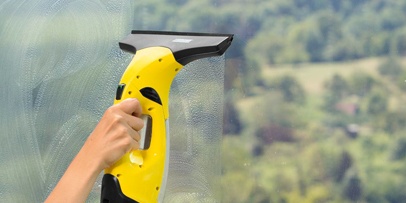 Vacuuming
Finish by vacuuming up the dirty cleaning solution with the battery-powered Window Vac – done! And the surrounding area? Perfectly clean and not a single drop of water.
Equipment and accessories
The WV50 Plus battery-powered window vac set provides you with everything you need for the entire cleaning process, including the Window Vac, spray bottle plus microfibre cloth and powerful window cleaner concentrate. The spray bottle is also available separately.
The WV55 includes a second, smaller suction head that enables you to clean smaller areas, like the panes in French doors. The small suction head is also available separately.
Extension kit for high windows
The optional extension kit makes cleaning high windows a breeze. Have overhead or second story windows that are hard to reach? The Extension Kit is the perfect answer!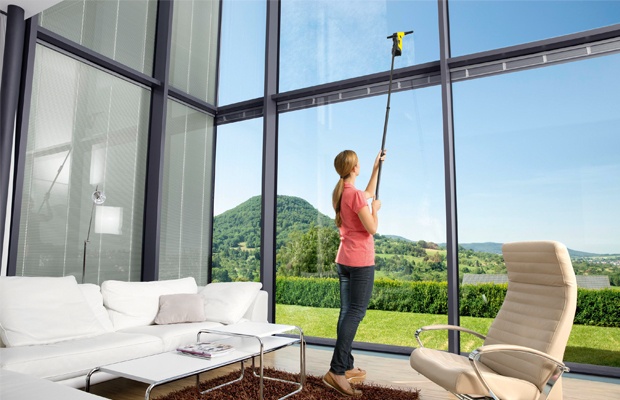 ---
The battery-powered window vac can do much more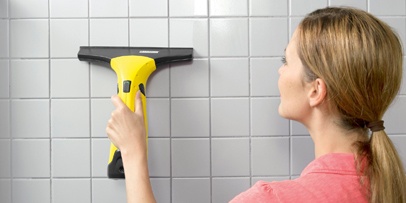 Clean in no time
Clean shower and bathroom tiles quickly with minimum effort.
---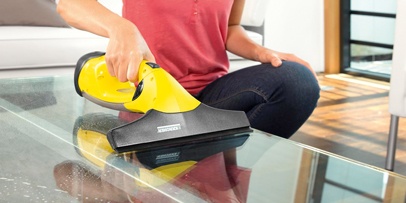 Anything made of glass
Tired of cleaning smudges from glass tabletops? Keep the Window Vac nearby for really quick and easy touch ups!
---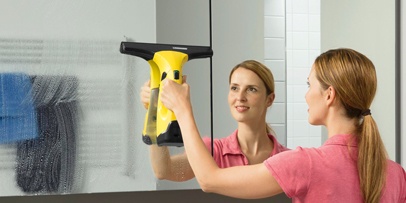 It's simple
Mirrors can be cleaned without streaks and dried effortlessly, all without drips.