Karcher
iSolar

. Making way for the power of the sun.

Photovoltaic and solar thermal energy modules harness solar radiation and convert it to energy. But debris from dust, soot and pollen can reduce their output by up to 20%, negating some of their efficiency. The natural power of rain, condensation and wind are nowhere near strong enough to clean the modules effectively. These systems require regular, thorough cleaning in order to produce a consistently high level of power.

iSolar

– wherever the sun is shining.

Because dirt buildup leads to a loss of power that translates to lower electricity production, iSolar pays for itself in no time.

Wherever solar and photovoltaic systems are installed – agriculture, trade, industry or in the home – iSolar will ensure the sun's energy is properly harnessed. There are practically no limitations on how iSolar can be used. This is particularly helpful in areas exposed to heavy soiling. Karcher iSolar represents an economical choice for both system operators and cleaning service providers.
Gentle but thorough: the
iSolar

800/400

The iSolar 400 and iSolar 800 offers superior cleaning, thanks to brushes that are powered by the water jet from the pressure washer. Cleaning is achieved by the mechanical action of the bristles, made of nylon for scratch-free modular surface cleaning. The iSolar 800 is operated at low pressure, eliminating any danger of the modules being damaged. The rotating brushes are fitted with robust ball bearings to guarantee exceptionally long service life.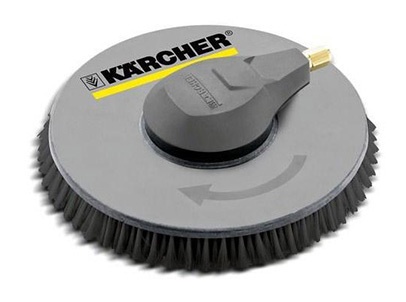 iSolar

400

The iSolar 400 water-driven disc brush features a working width of 15.75" and is especially suited to cleaning smaller to medium-sized photovoltaic systems. Thanks to the low weight and easy handling, elevated solar systems can be conveniently cleaned.
iSolar

800

Dual counter-rotating disc brushes ensure:

• Excellent cleaning performance and area coverage
• Optimal handling with balancing of transverse forces
• Pre-rinsing of adjacent modules
• Contra-rotating disc brushes with ball bearings
• Robust brass articulated joint for flexible working angle
• Connection M 18x1.5; compatible with standard HD/HDS devices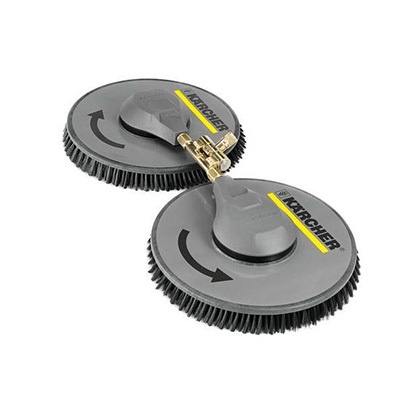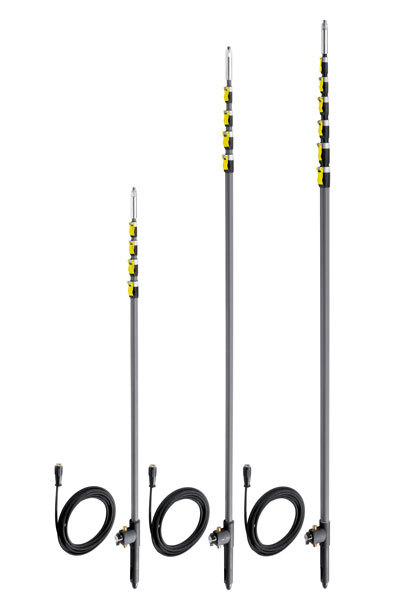 iSolar

telescopic lances

No place is unreachable.

• Lightweight and easy to guide
• Working range of up to 45 ft.
• Ergonomically shaped handle with integrated ball tap
• Secure connection and maximum comfort
• Easy deployment thanks to quick-release fasteners and internal high-pressure hose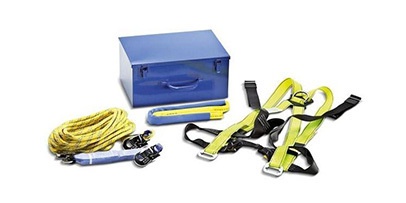 iSolar

safety system

Rooftop safety is ensured thanks to:

• Safety harness with quick-release fasteners
• Guided fall arrestor with integrated shock absorber and lengthy guide rope
• Stop band for fastening
• Certified, standard-compliant safety system
• Rugged metal box for storage and transport
RM 99 Solar Cleaner: effective and gentle
Highly effective for the gentle removal of the most stubborn dirt
Prevents lime residues for
all water hardness levels
Easily biodegradable