T 7 Plus
T-Racer

surface cleaner

Power nozzle for ultimate cleaning power, even in corners and along edges: The T 7 Plus T-Racer surface cleaner with rinse function – for effective and splash-free cleaning of large areas.
The T 7 Plus T-Racer surface cleaner is an efficient tool for cleaning outside areas without any splash back. The twin-jet rotating arm removes dirt from large surfaces, saving approx. 50 per cent of your time compared to cleaning with a spray lance. The addition of the power nozzle also guarantees effective cleaning in corners and on edges, and thanks to the integrated rinsing nozzle; the loosened dirt is simply washed away from the cleaned surface – saving time and effort after use. Hard surfaces, such as stone and concrete, and more delicate surfaces, such as wood, can both be cleaned by adjusting the distance between the nozzle and the surface to be cleaned. Thanks to the hovercraft effect, the T-Racer is particularly easy to manoeuvre and the various functions are selected through simple use of the foot switch. Even vertical surfaces, such as garage doors, can be cleaned in a flash thanks to the practical handle. Suitable for pressure washer ranges K 4 to K 7.
Features and benefits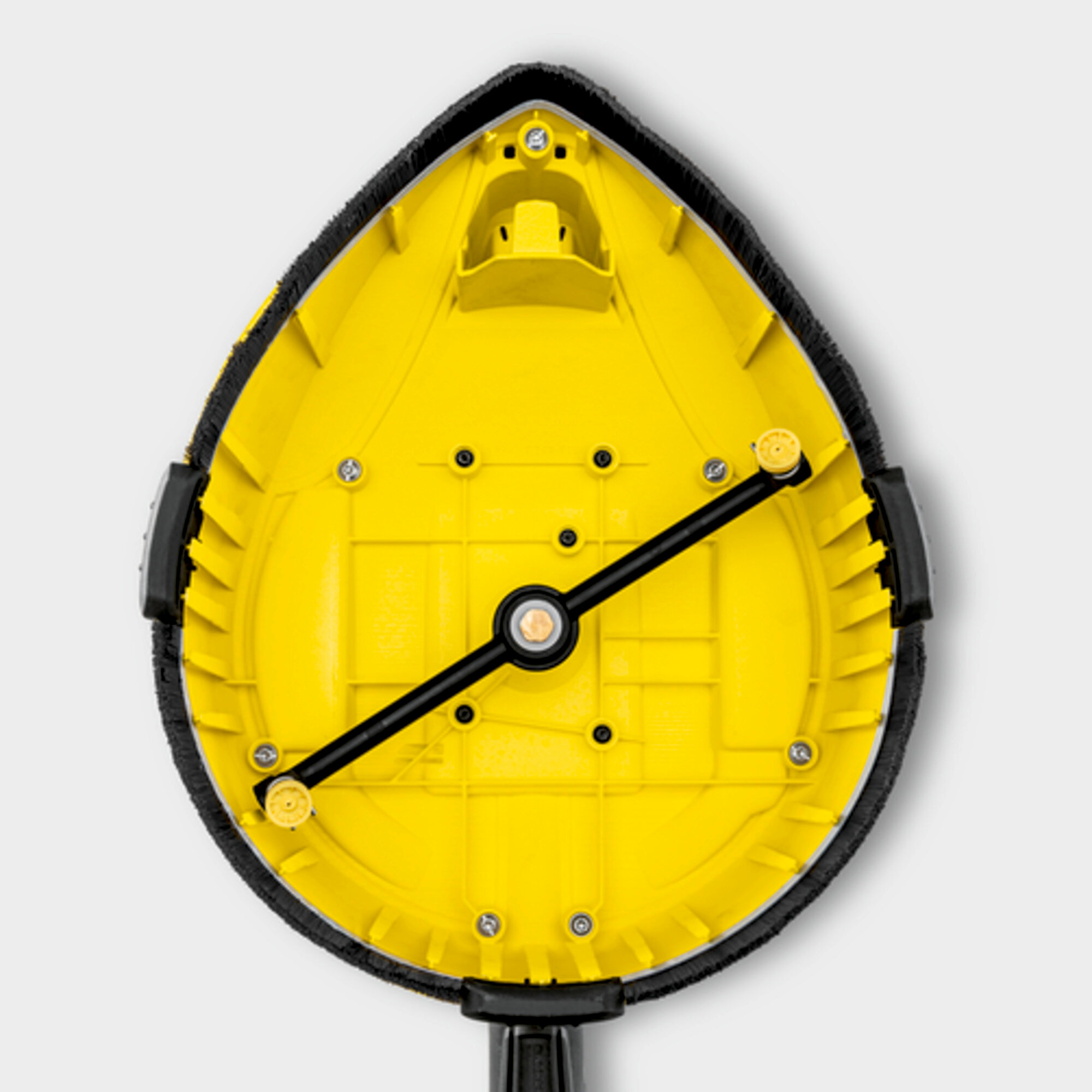 Two rotating flat jet nozzles
Excellent area performance – ideal for cleaning larger areas.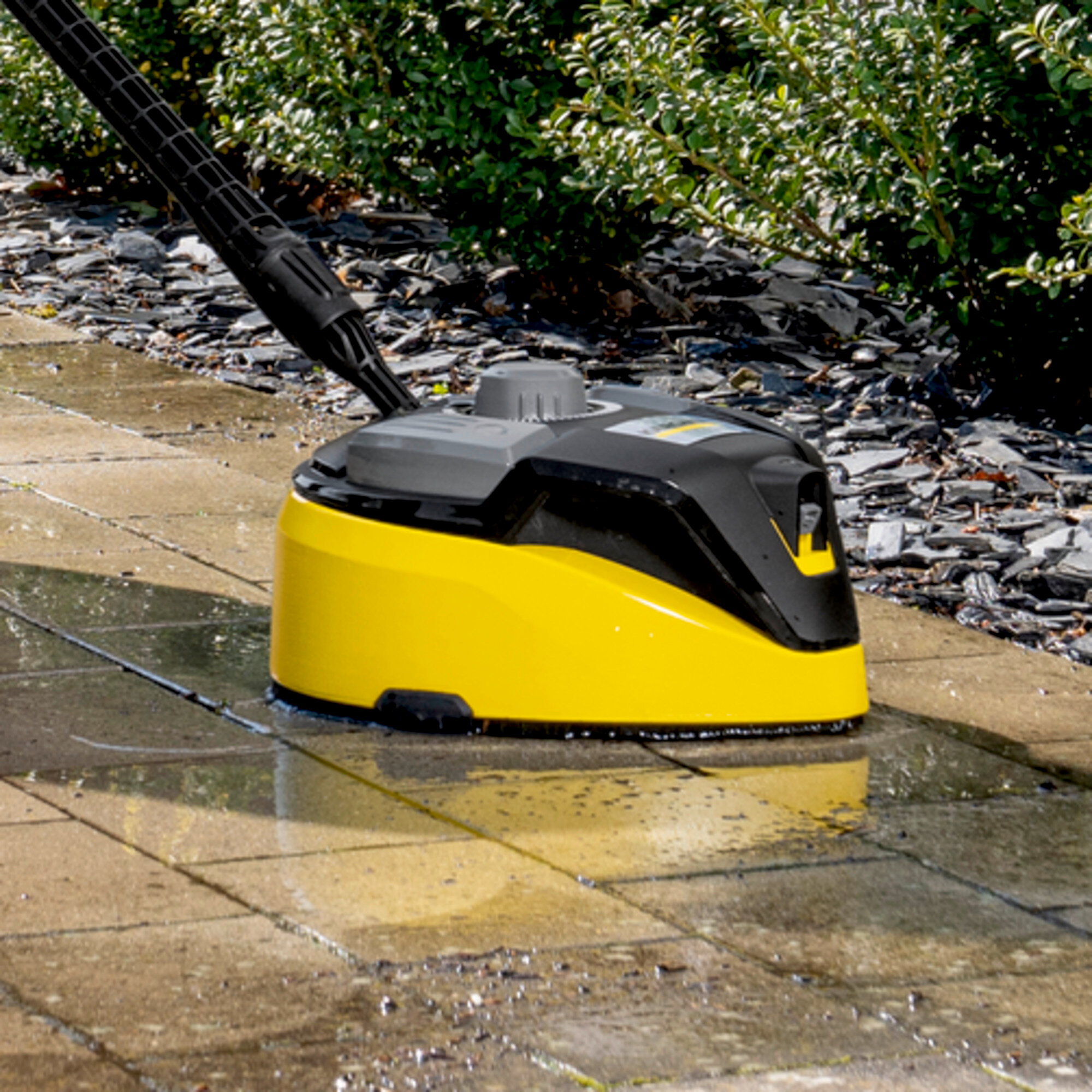 Splash guard
Splash-free cleaning.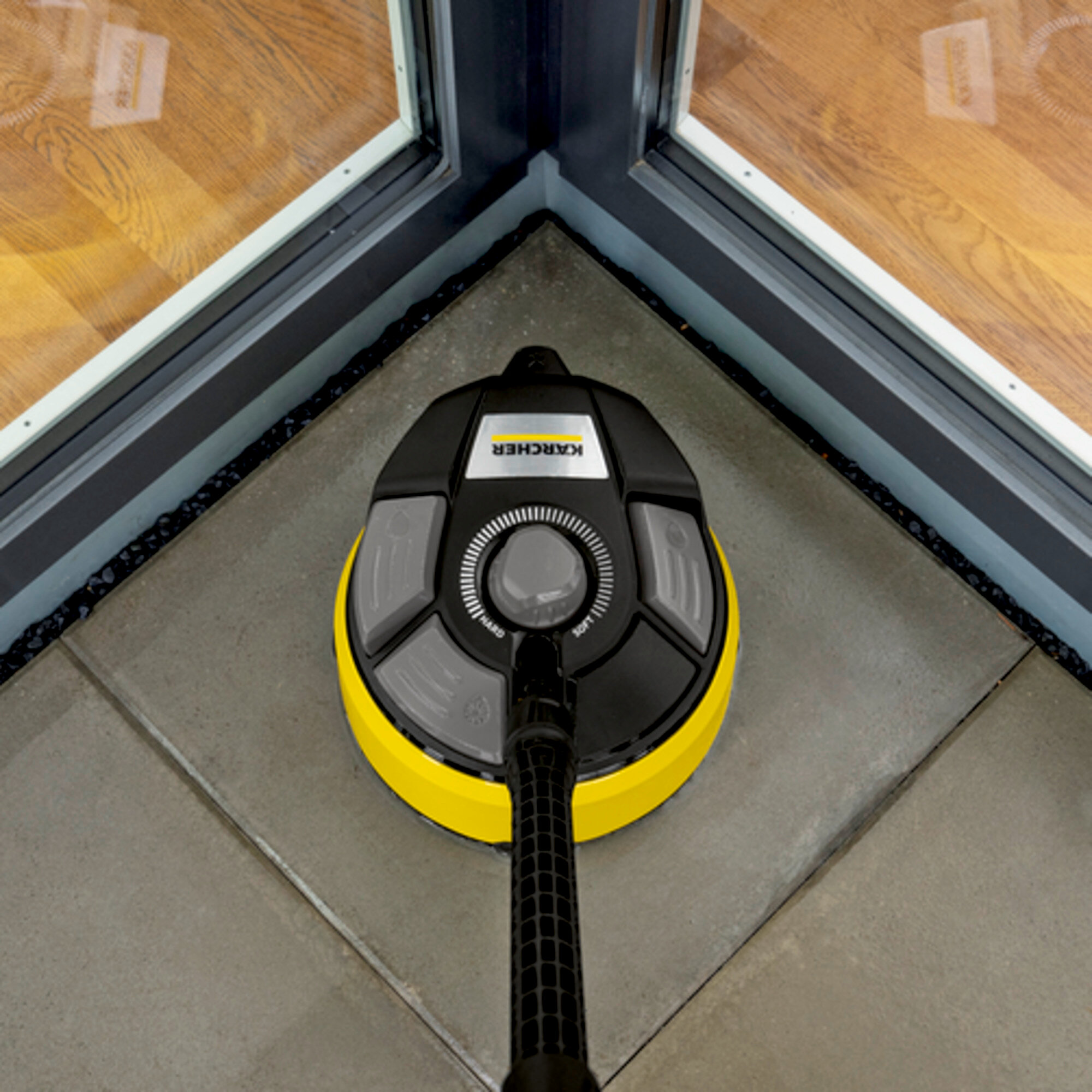 Integrated additional power nozzle
Ideal for splash-free cleaning of corners and edges. Easy to switch between the individual functions using the foot switch.
Integrated rinsing nozzle
The loosened dirt can be rinsed away immediately, saving extra work after cleaning.
Height adjustable
Adjusting the nozzle distance allows a range of different surfaces to be cleaned.
Cleaning of sensitive and non-sensitive surfaces such as wood and stone.
Handle
Easy cleaning of vertical surfaces.
Hovercraft effect
The surface cleaner hovers over the floor and guarantees easy cleaning.
Sliding runner
The surface cleaner slides over the surface during rinsing.
Pedal buttons
Switching between functions is hassle-free and ergonomic.
Specifications
Technical data
| | |
| --- | --- |
| Weight (kg) | 1,9 |
| Weight incl. packaging (kg) | 2,9 |
| Dimensions (L x W x H) (mm) | 769 x 288 x 996 |
Application areas
Cleaning surfaces around the home and garden
Cleaning patios (stone, wood)
Cleaning garage doors
Cleaning of (house) facades
Cleaning driveways
Cleaning walls/garden walls
Cleaning of paths
Cleaning of corners and edges of surfaces in outside areas