Industrial Cleaning Solutions
In a manufacturing facility we understand that cleanliness is non-negotiable. Cleaning up spills, dust, and bacteria is highly critical to your daily production. Kärcher's range of industrial cleaning equipment were designed to help boost productivity and help you create a safe and well kept facility.
Popular Models For Industrial & Manufacturing
Cleaning Solutions For Every Area
Exteriors and Outdoors
Exterior dirt and debris can be a challenge to keep out of your facility. Parking lots, sidewalks, and entrances can be easily cleaned with our range of industrial floor care equipment and commercial pressure washers.
The KM 105/110 R Bp ride-on floor sweeper is perfect for sweeping debris from sidewalks, walkways, and building entrances. Kärcher's KM 130/300 R ride-on sweeper has a high working and transport speed and includes an 81 gallon waste container.
If you're looking for maximum performance for the toughest jobs, the KM 150/500 R is your machine. This industrial floor sweeper includes a robust steel chassis, durable and reliable components, and a dust filter system. The HD 3.0/27 G cold water pressure washer can easily blast debris from sidewalks, parking lots, and building exteriors to keep your building looking presentable.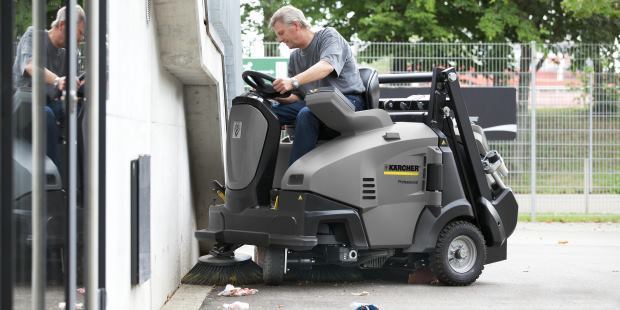 Processing Center
Cleaning up dust and spills quickly is a necessity for you and your cleaning crew. Kärcher has what it takes to make cleaning efficient and help with your continued efforts to reduce water usage and waste.
The NT 68/1 wet/dry vacuum cleaner makes it easy to tackle any task. It has an eighteen gallon capacity and self-adjusting squeegee assembly to efficiently pick up water and dust. Kärcher's B 40 C Bp walk-behind floor scrubber cleans up to 23,680 square feet per hour and is completely customizable and safe for operators, machines, and your floors.
Use the KM 75/40 W Bp floor sweeper to clean congested areas on your manufacturing floor. It's active dust control system keeps dust down and provides better air quality for employees. The innovative B 300 R scrubber & sweeper includes a 79.25 gallon waste water tank, cleaning up to an amazing 178,144 square feet per hour.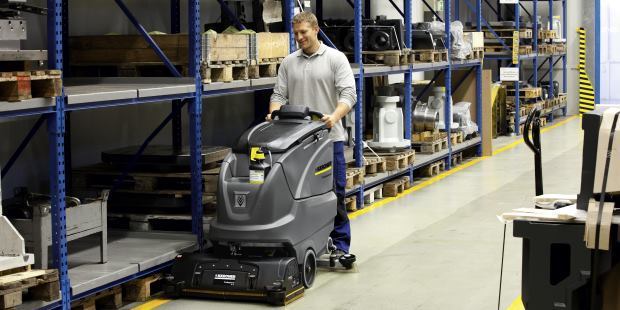 Loading Docks
Keeping steel platforms, yard ramps, risers, barriers, and bumpers clean and dry is a tough job. Our line of industrial sweepers can keep your floors - inside and out, free of debris. Pressure washers and wet/dry vacuum cleaners can assist in keeping your facility OSHA compliant.
Use the KM 75/40 floor sweeper to easily sweep up debris around the loading dock and inside trailers hauling food products to comply with the FDA's Food Safety Modernization Act requirements. Use the B 150 ride-on floor scrubber to minimize slips and falls on the loading dock.
Kärcher's B 80 floor scrubber features interchangeable cleaning decks, 21 gallon tank capacity, and Kärcher Fleet comes pre-installed. Blast dirt and debris from all surfaces with the cold water HD 2.3/15 C Ed pressure washer.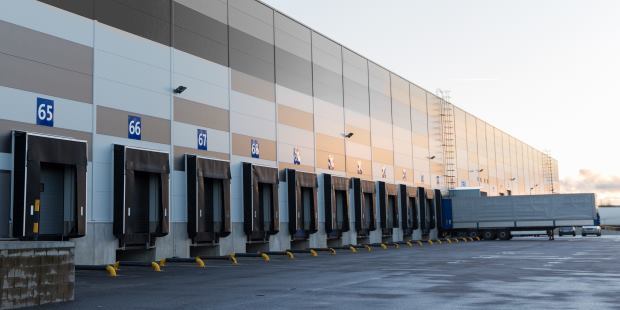 Offices & Restrooms
Your front office is a bustling, high traffic area, making it a challenge to clean. Make a great first impression with top of the line commercial vacuum cleaners, carpet extractors, and floor scrubbers, keeping everything from offices to bathrooms sanitary and safe.
The compact B 40 W Bp floor scrubber is easy to operate and includes six cleaning modes so you can easily adjust the machine to fit the cleaning situation at any moment. Use the dependable CVU HEPA upright vacuum cleaner to vacuum carpeted areas while improving air quality.
Kärcher's BV 11/1 backpack vacuum cleaner increases productivity and efficiency while providing optimum air quality with HEPA filtration. You can easily clean up debris in entrances and high-traffic areas. To remove set-in stains from carpet, use the Armada BRC 40/22 extractor, made for cleaning in any direction.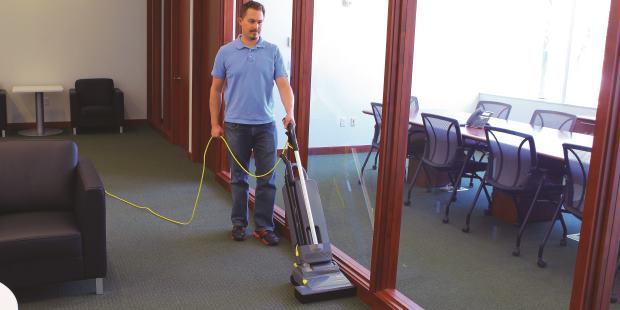 Vehicle and Service Area
The vehicle and service area is the heartbeat of your facility - maintenance, cleaning, and repairs of all sizes. Keep this area clean for a highly productive environment.
The Cuda 2412 top load parts washer is the ideal entry level machine for your service area. It can be easily moved anywhere in the shop and can handle parts up to 24 inches wide. Our KM 75/40 floor scrubber is maneuverable, compact, and perfect for scrubbing the floor of a shop or repair area.
Clean all surfaces with the HDS 3.5/30 P Cage hot water pressure washer. This model delivers up to 3,500 PSI, hot water cleaning power and a rugged frame for extreme durability. Kärcher's HD 3.5/30 ST Ea B cold water pressure washer can be hooked up to your boiler system and can blast away oil and grease with ease. Clean parts, vehicles, machines, floors - whatever the demand, we have a solution.