Recycle papier, geen ideeën
Bij Kärcher hebben we een wereldwijde visie - de rol van de duurzaamheidsmanager is gecreëerd om ervoor te zorgen dat de Kärcher-sites over de hele wereld evenzeer toegewijd zijn aan het bepleiten van duurzaamheid. Drie managers leggen uit wat het belang van hun werk is en met welke unieke regionale uitdagingen ze te maken hebben.
"China bevordert zijn duurzame ontwikkeling."
Aaron Fang, Head of Quality and Sustainability Manager bij Kärcher China, is al meer dan 11 jaar verantwoordelijk voor kwaliteitsmanagement.
Meneer Fang, met welke specifieke uitdagingen wordt u geconfronteerd met betrekking tot duurzaamheid in uw land?
De Chinese economie is de laatste tijd snel gegroeid. Het milieu en de eindige hulpbronnen zijn dus sterk aangetast. De laatste jaren erkent China als geheel echter steeds meer het belang van duurzaamheid en milieubescherming. Het aantal groene initiatieven - zowel door bedrijven als door het publiek - is sterk toegenomen. Naar mijn mening is Kärcher China al goed op weg met deze kwesties.
Heeft u voorbeelden van maatregelen die u neemt om de duurzaamheid bij Kärcher China te vergroten?
In China hebben dienstverleners en leveranciers vaak nog geen directe grip op duurzaamheid en milieu. Daarom besteden we bijzondere aandacht aan het opleiden van zowel nieuwe als langdurige leveranciers op het gebied van duurzaamheid en milieu. Als de omstandigheden goed zijn - d.w.z. als de afstand het toelaat - houden we workshops op locatie en bieden geïnteresseerde collega's van andere afdelingen een interne opleiding in onze fabriek. Bovendien controleren we het materiaalbeheer altijd op basis van de wereldwijde inkooprichtlijnen van Kärcher voordat we een contract ondertekenen. We controleren ook regelmatig het werk van de leveranciers terwijl het proces vordert.
Waar ligt de huidige focus bij Kärcher China?
Voor ons is preventie vooral belangrijk. We besteden al aandacht aan duurzaamheid en milieubescherming in de productie en de toeleveringsketens. Wat betreft de relevante normen volgen wij de centrale specificaties van de Kärcher Group en lopen daardoor vaak voor op andere bedrijven in China. We zijn dus al ver gevorderd als het gaat om digitalisering in onze kantoren en hebben bijvoorbeeld het papierverbruik sterk teruggedrongen. Daarnaast leiden we onze medewerkers op in zaken als het behoud van hulpbronnen. Persoonlijk ben ik erg trots op mijn medewerkers, die enorm gemotiveerd zijn om deze zaken te promoten.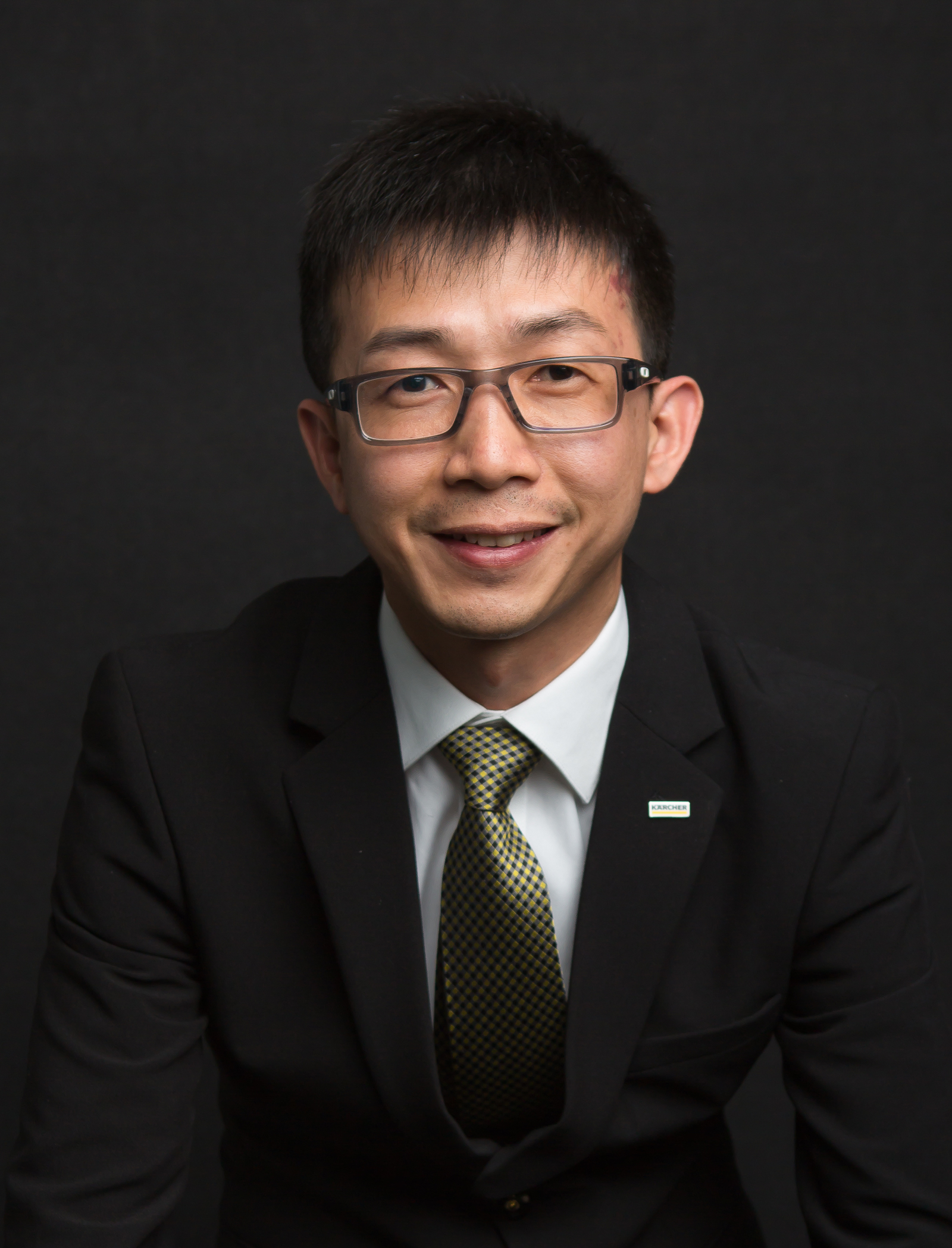 "If you are trying to live more sustainably, you are more frequently trying out something new."
Teresa Peintinger, CRM Project Manager and Sustainability Manager at Kärcher Austria, has been in the company since 2015.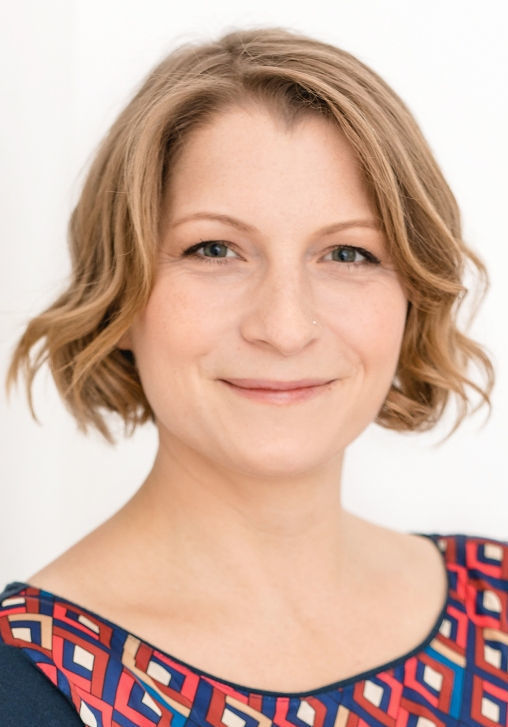 Ms Peintinger, what significance has sustainability in Austria?
Compared with other countries, Austria is certainly already well-positioned. In the areas of rubbish separation, recycling and energy efficiency, it has already done a lot in the last few years. In terms of renewable energies, Austria has a great locational advantage when it comes to water force. The people here have a pronounced awareness of their environment, and I also see that with my colleagues. The issue of sustainability is of great personal importance to the employees. They want Kärcher to become even more sustainable and want to be an active part of this. And that is also very important, as there is naturally still much to do, for instance when it comes to reducing CO2.
As a sustainability manager, how do you serve the interests of employees? 
I personally see myself as having an interdisciplinary function across all areas and as a point of contact for all issues relating to sustainability. As a first step, therefore, I went through discussions with managers and employees and got ideas and suggestions from there. The feedback was very positive and as a result of this, an issue-based focus group of interested colleagues has formed, and we are currently developing a catalogue of measures. With a regular newsletter, I inform colleagues of current developments relating to the issue of sustainability, inside and outside the company.
Which issues are particularly topical in your view?
One of my first subjects was disposing of and recycling lithium-ion batteries. As we have more and more cordless devices in our range, that is a highly topical issue. In close coordination with our dangerous goods and waste manager, we found and commissioned a company that provides collection points in our Kärcher centres and handles correct disposal from preparation up to recycling. This allows at least 75 per cent of raw materials to be extracted from the batteries for recycling. 
"We communicate constantly with other large companies in Brazil about issues of sustainability and the environment."
Jéssika Leal Faria, Integrated Management Assistant Engineer and Sustainability Manager at Kärcher Brazil, began at Kärcher in 2013 as a quality and environmental analyst.
Ms Leal, how does sustainability management look in Brazil, and at Kärcher in particular?
In Brazil, people are not yet so aware of environmental issues and the subject of sustainability. It can, therefore, be difficult to create and share visions that attract attention – both with colleagues and with customers and third parties. That can be seen already with issues like rubbish separation and recycling, which are simply not relevant in Brazil for the most part.
This is why environmental, sustainability and quality issues are directly integrated into the training of new employees at Kärcher. We explain initiatives like the reduction of paper consumption at the workplace, the use of glass instead of plastic for water and so on.
Due to the fact that we follow the specifications of the German parent company, we already have a higher standard than is stipulated in Brazil. Both in production and in our offices, we have, for instance, the possibility of sorting different types of rubbish such as paper, glass, plastics, organic materials, etc. Completely doing without paper is currently a challenge for production, as it is still in the process of digitalisation. But here too, we are forerunners compared with the rest of the country.
In your view, has awareness of this issue changed?
Awareness of sustainability has grown in the last two years, and certainly not only in public. More and more companies see it as a separate pillar in their strategies. At Kärcher Brazil, we are always in communication with other large companies in the country about issues of sustainability and the environment, and also work on joint ideas.
What are you planning to do to forward sustainability?
I personally find it important to also make family, friends and colleagues aware of this issue. Rubbish separation and recycling are especially difficult to teach in Brazil. Many people in Brazil think, for example, that we take away work from the rubbish separators who work on the street if we do not simply dispose of our rubbish on the street, but separate it ourselves at home or in the office. That inspired us at Kärcher to plan an environmental week for our employees. The idea behind this is to carry out a whole week of training, meetings and events relating to the issue of sustainability. Building on this, we can then develop training for our service providers and suppliers.
What acted as great inspiration for me was the Kärcher sustainability breakfast, at which I had the opportunity to come together with people from different departments and countries. I found the exchange of different positions and points of view between colleagues very helpful and inspiring.
This might also interest you: