Floor Sweepers
When it comes to cleaning, no job is too big or too small for Kärcher commercial and industrial sweepers. From compact manual sweepers to walk-behind and ride-on machines, to highly robust industrial ride-on sweepers, we have the perfect machine to fit your needs.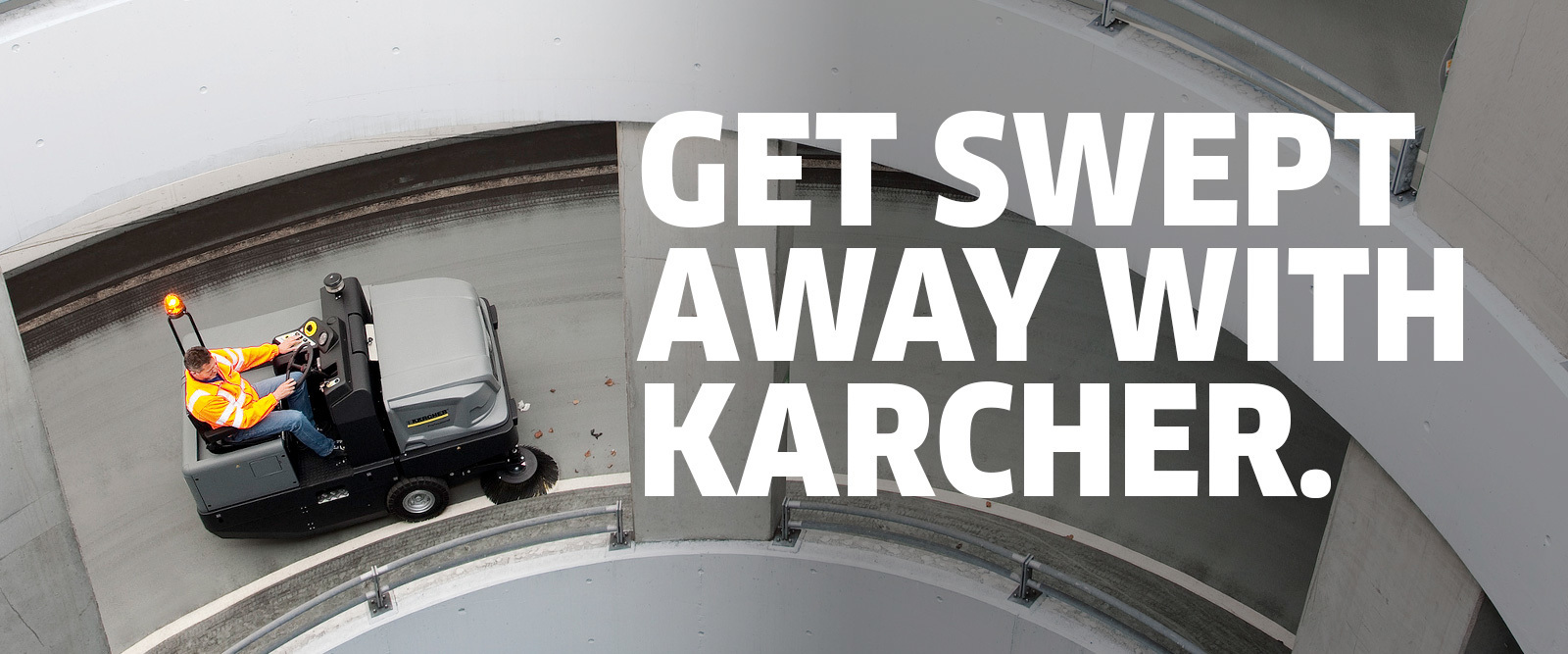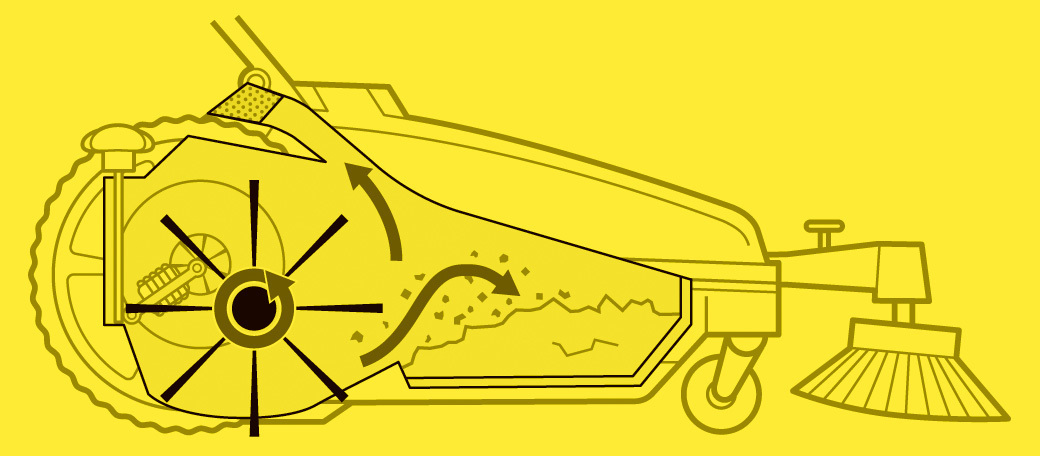 IT'S ALL IN THE DETAILS.
Every Kärcher sweeper features unique technology to make your job easier and save you both time and money.
Hit the ground running with EASY Operation.
Prevent incorrect operation and extend the life of your sweeper with EASY Operation, Kärcher's operating system featuring user controls with self-explanatory symbols. Included on all ride-on and most walk-behind sweepers.


Crescent side brushes make sweeping corners a breeze.
Our patented crescent side brush allows for the perfect cleaning of corners in just one pass, saving you time. Featured on models KM 105 and KM 125.


Built to meet the three pillars of quality.
We know flexibility, reliability and durability are three of the most important factors in a machine. That's why we construct our sweepers with materials that are proven to last, with added features like portability and simple, one-step waste disposal.
HOW KÄRCHER SWEEPERS PUT DIRT IN ITS PLACE.
This method implements a cylindrical roller broom that sweeps dirt into a forward-mounted hopper, utilizing 40-50% of the hopper's capacity.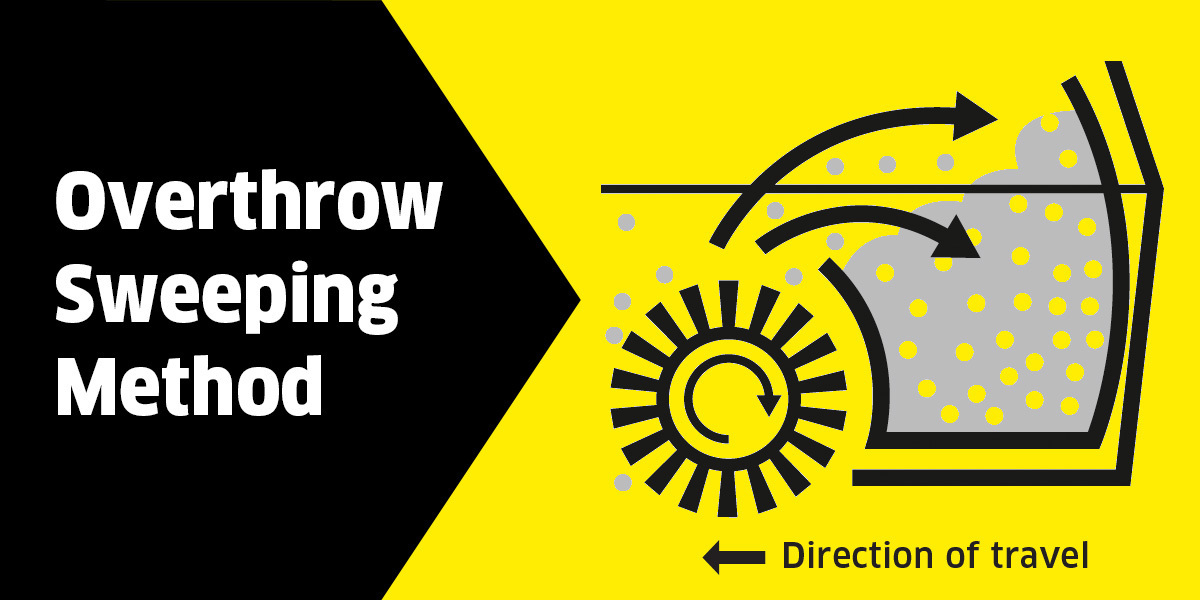 This system includes a hidden adjustable roller brush that rotates at high speeds, throwing dirt up and back into a trailing container, utilizing 85-100% of its capacity.
Cleaning Fact:
Studies show adding a sweeper to your exterior cleaning regimen reduces soil tracked indoors by up to 66%.
KÄRCHER'S RANGE OF COMMERCIAL SWEEPERS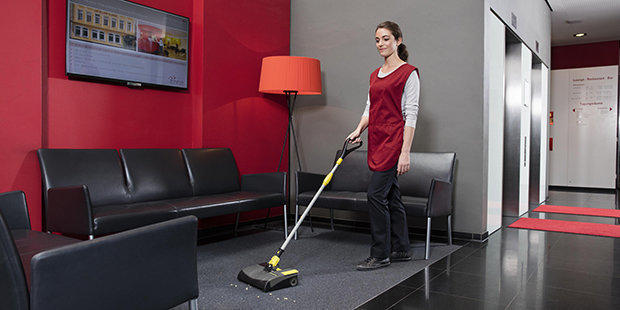 Compact Sweepers
An excellent choice for discrete and quick interim cleaning - low noise levels allow for daytime cleaning of quick spills.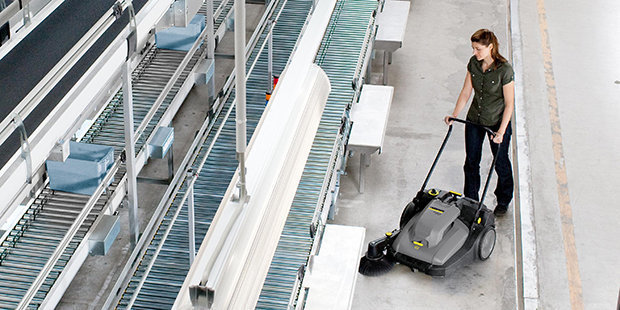 Walk-Behind Floor Sweepers
Kärcher's walk-behind sweepers are ideal for cleaning areas up to 39,600 square feet per hour. Available in both manual or battery power, fully adjustable main brooms and dust-free operation.